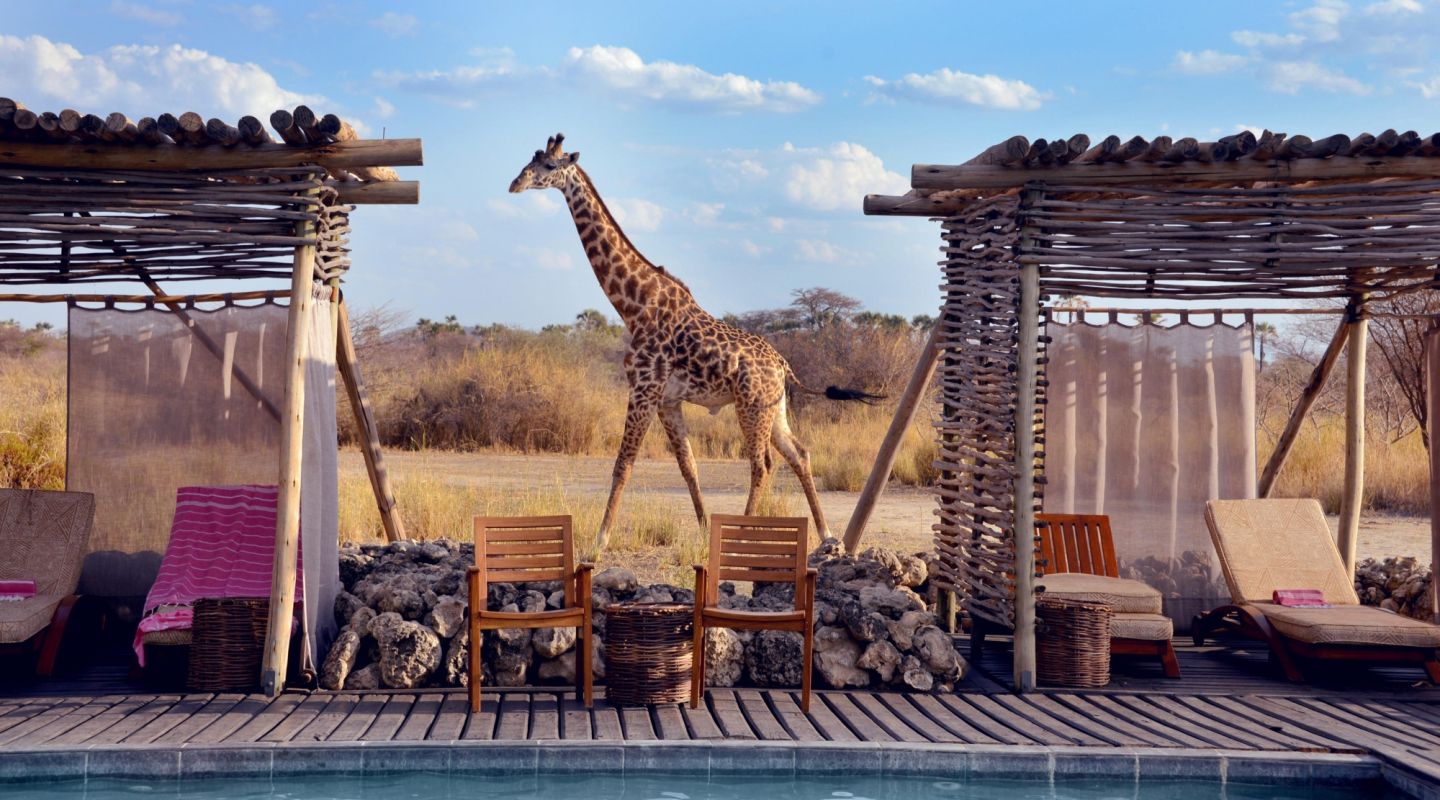 Lake Manyara and Tarangire
Chem Chem
Overview
Luxurious accommodation under immense African skies
Nestled on the eastern edge of Tanzania's Lake Manyara, secluded from the busier safari areas of the region, you'll find the beautiful Chem Chem Lodge. Aptly known as 'the sunset camp', the lodge welcomes you into a serene space that blends seamlessly with the surrounding wilderness.
The property borders an exclusive concession which is part of the Burunge Wildlife Management Area which lies between Tarangire National Park and Lake Manyara. Its proximity to this wildlife corridor means the area has become a safe haven for animals. Your stay here is all about having the freedom to explore this immense and vitally important protected area. On safaris, you'll be accompanied by your own guide and have access to your own 4x4, allowing you to take things at your own pace.
Settle into your tent-style suite, one of eight, where every surface and texture has been chosen to echo the untouched wilderness of the region. Ample space between each of them ensures plenty of privacy and the opportunity to fully appreciate the relaxed wanderings of animals through the campsite. As you relax beneath the vast African skies, look out for grazing wildebeests and giraffes.
As evening falls, choose to dine wherever you choose, whether you prefer a private dinner somewhere secluded under the stars, or you want to end the day dining with your fellow guests.
Facts
At a glance
Eight tented suites

Swimming pool

Spa and gym

Viewing tower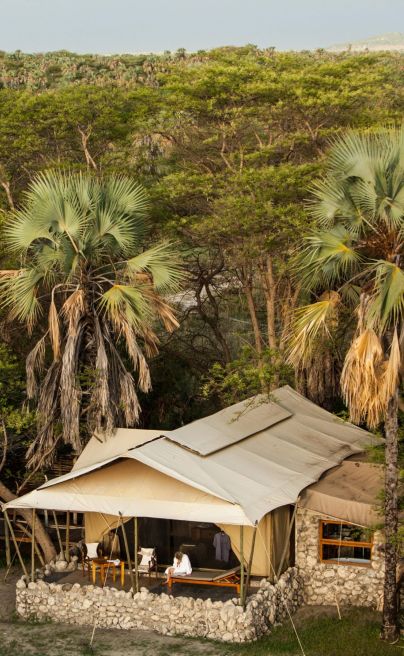 Experiences
Game drives

Climb onto a 4x4 Land Rover and let your expert field guide introduce you to the breath-taking Burunge Wildlife Management Area. With 16,000 hectares and only ten guests, you're guaranteed no crowds. Look out for elephants, leopards, lions, cheetahs, giraffes, zebras and a wide range of other animals.

Walk or run with the Maasai

The best way to experience the wilderness is through the eyes of those who have lived there for centuries. Talk a walk with a Maasai warrior and field guide as you enjoy a rare opportunity to learn about how the Maasai people live in harmony with nature. If you're after an unforgettable fitness experience, join a warrior for an exhilarating run across the plains.

Family safari

Children from the age of six will create lasting memories as they learn Maasai warrior bush skills like making fire, using a bow and arrow and throwing a spear. Your family can also visit local schools and villages. Children can make a recyclable soccer ball, learn how to follow animal tracks and decorate their own tasty safari-themed cupcakes.

Cultural tours

Spend time with Maasai chief Choroko and his wives Sindani, Seeki, Nebulu and Nemburis as they share stories with you and expand your cultural horizons. You can also visit one of the schools supported by the Chem Chem Association. You might get to join in a soccer game, enjoy some singing and dancing or perhaps even teach a maths, geography or English lesson.
Community & Culture
The Chem Chem Association aims to make a difference by engaging with the culturally rich yet under-resourced villages in the Tarangire Ecosystem. This extends to supporting schools in some of the villages, as well as offering English courses for young people and women. A Marketplace Literacy course which teaches the fundamentals of business and how to start an entrepreneurial enterprise has proved very popular.
The goal is to expand their reach to include ten villages, encouraging more people to be involved in ensuring the long-term well-being of the wildlife and habitats around them.
Conservation
The Chem Chem-Burunge Wildlife Management area includes an important wildlife corridor which is a haven for a variety of animals. Here you'll find not only the largest concentration of elephants in Tanzania, but also the highest number of big tuskers. This is thanks to the anti-poaching initiatives Chem Chem runs together with government agencies.
Subsistence farmers often struggle to protect their livestock from predators, and their crops from raiding elephants. Chem Chem supplies predator-proof bomas for livestock, monitors lions, persuades elephants to return to reserve areas and runs educational programmes, all of which help to avoid conflict between humans and animals.
Example trips
Get inspired
Browse our example trips and get in contact to start planning your very own adventure.
Example trips

Get inspired

Browse our example trips and get in contact to start planning your very own adventure.
What makes us different
Why Niarra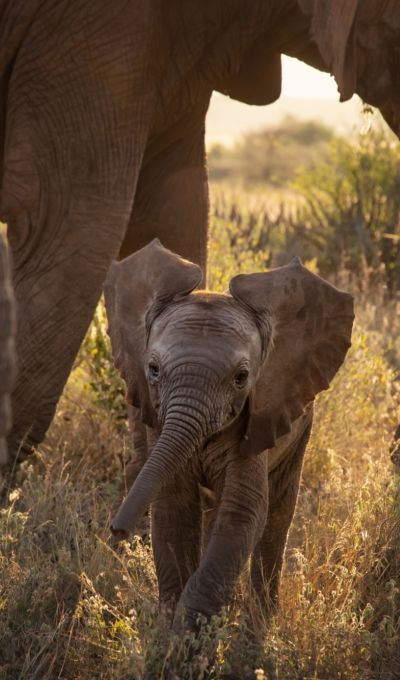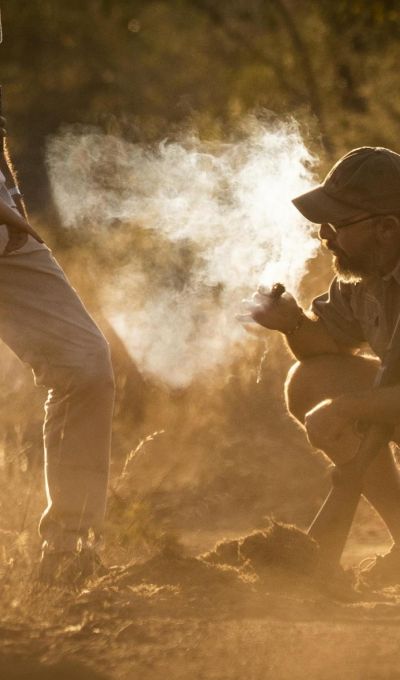 Niarra Travel is a forward-thinking travel company headquartered in London born out of a passion to do things differently.
In Swahili, a Bantu language spoken by millions in Eastern, Central and Southern Africa, the name Niara means "with utmost purpose" and our team are united by a passion for exploration and a belief that the right kind of travel can make the world a better place.
Our Travel Researchers are here to create incredible trips with a positive impact for you.
Unforgettable experiences

Creating your trip is entirely collaborative and our Travel Researchers are here for every step.

Positive impact

Curated sustainable experiences and accommodation that maximize the benefits to local people and place.

Fairness and transparency

An open, competitive pricing structure that ensures more money goes to where it's needed in the destination.