Niarra's coverage
In the press
Condé Nast Traveller, September 2022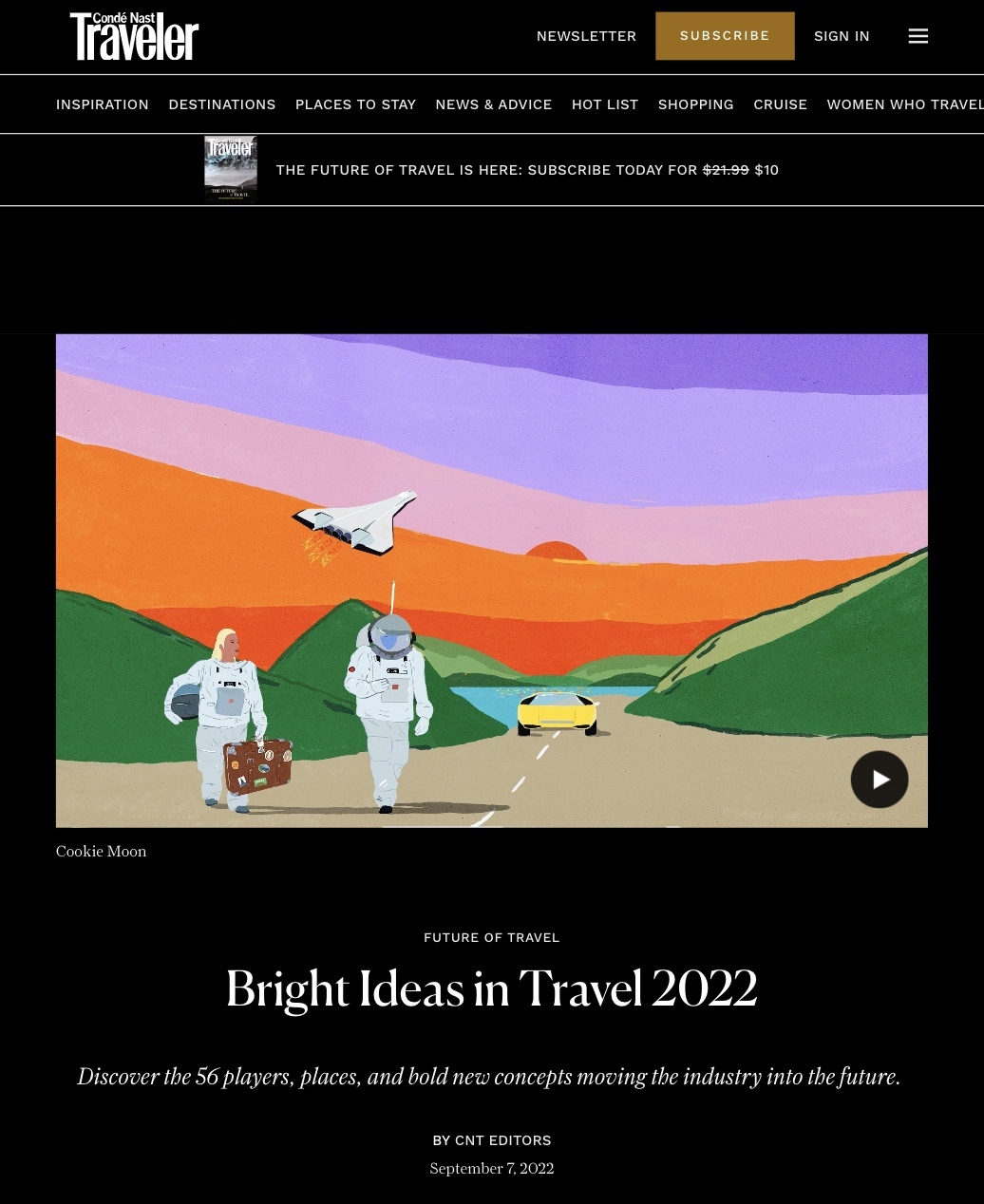 "The idea: London-based tour operator Niarra Travel is hoping to change industry norms by halving the standard 20 percent commission on bookings and investing the other 10 percent in conservation and communities in the destinations it serves."
Fortune, July 2022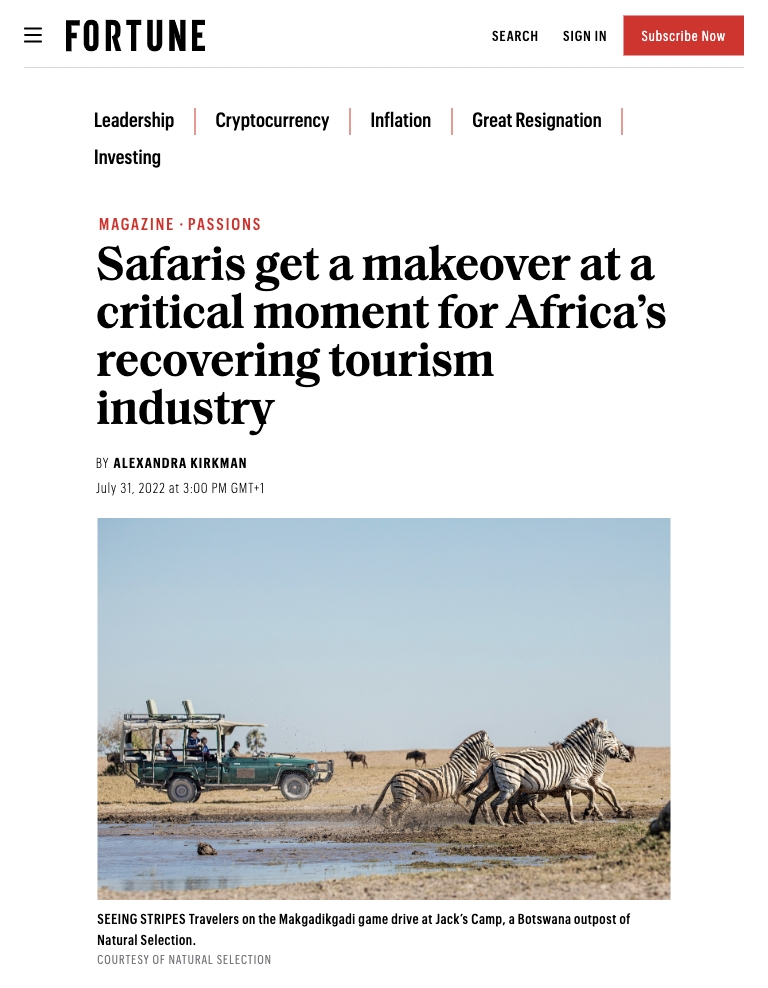 "I believe Niarra is the first travel company that's adopted this model, and it's impactful," says Sara Gardiner, cofounder of Matetsi Victoria Falls, one of Zimbabwe's leading safari resorts and a Niarra partner property. "Even at the booking stage, their clients are aware that they're making a positive impact within the destination. Many guests then fall in love with these wild spaces, begin to understand what it takes to conserve them, and want to do even more to contribute."
Robb Report, June 2022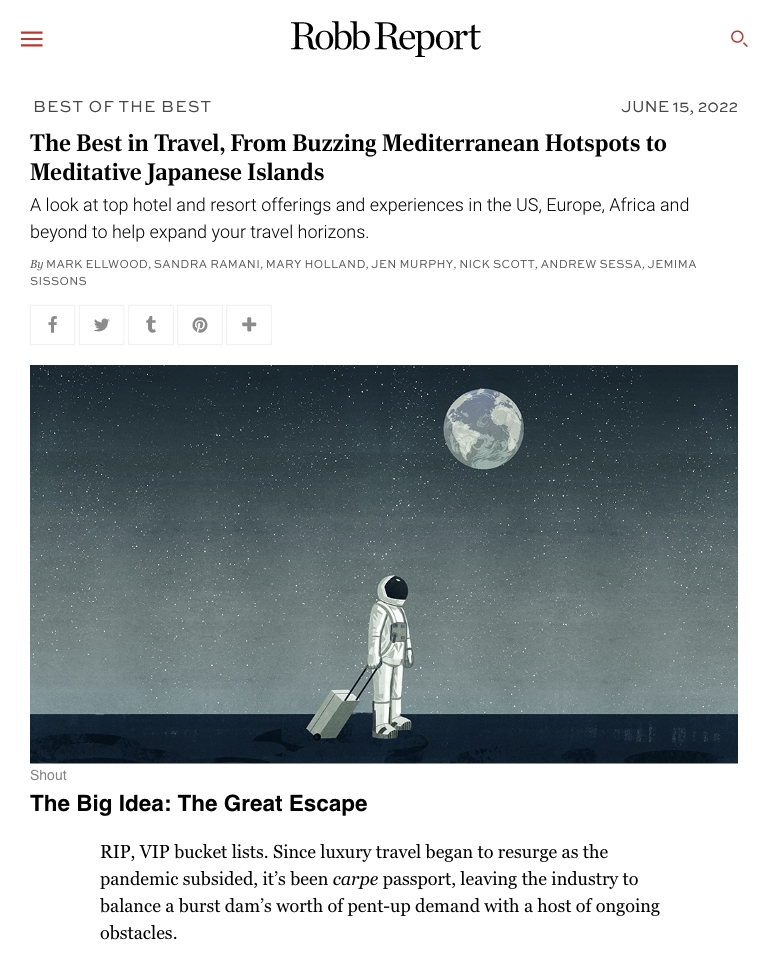 "When Niarra launched in the chaotic year of 2020, the London-based travel company's aim was always to put purpose first. Unlike traditional tour operators, which take at least a 20 percent commission on bookings, it committed to just a 10 percent cut, expressly to help finance the protection of wilderness areas and their communities."
AFAR, June 2022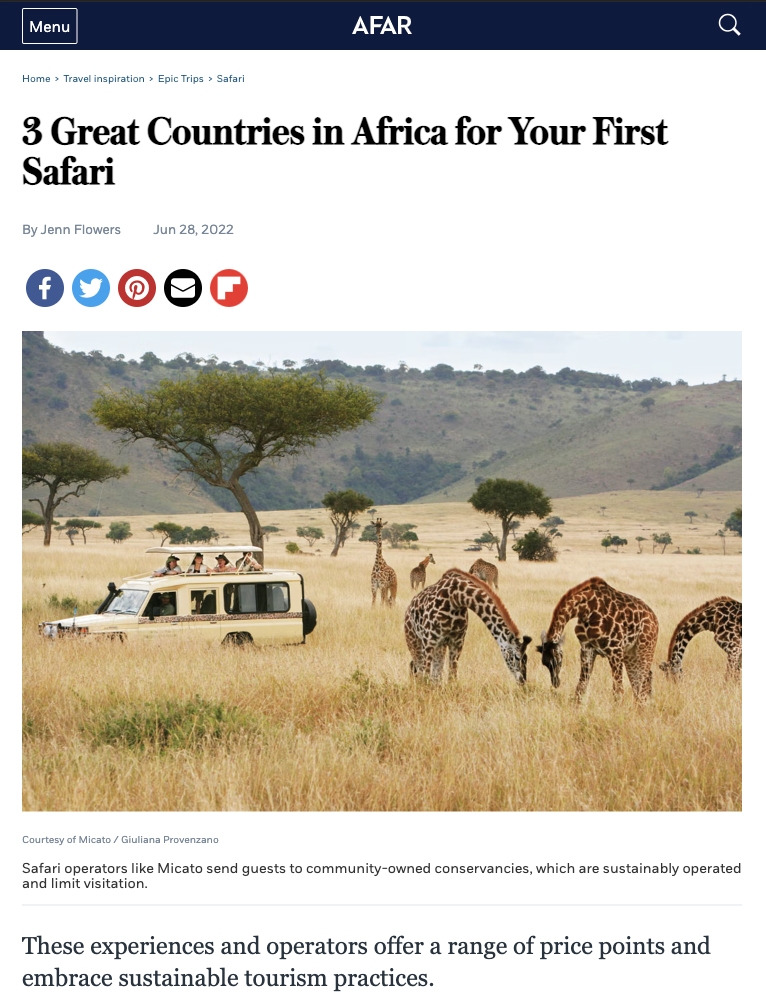 "Niarra's goal is to get as much money to the destination as possible, and the best way to do this is booking directly," said Thomas. "The second best way is to use a tour operator who has a real, vested interest in making sure they provide that service of putting together a trip that's the right one for you as cheaply as possible for the particular destination."
Thrillist, April 2022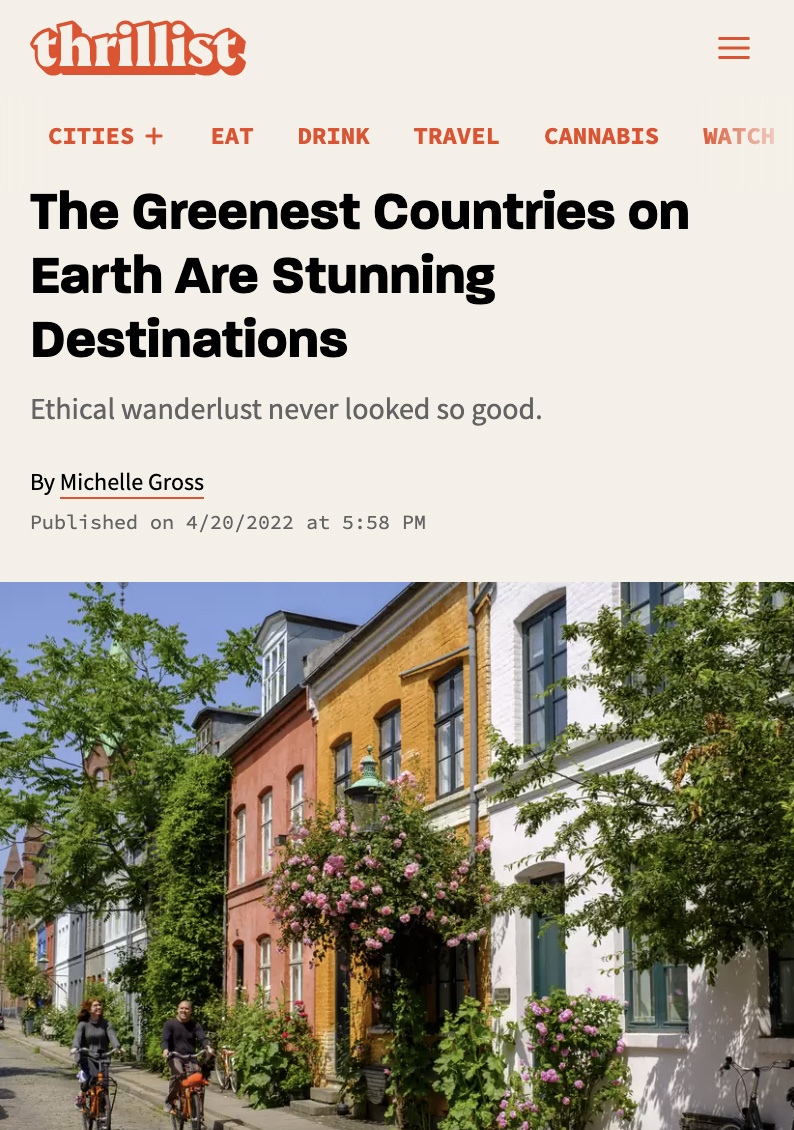 "Rwanda is just one excellent example of a country that's emerged as one of the world's leading ecotourism destinations," says Byron Thomas, founder of Niarra Travel. "The north is home to mountain gorillas, and a handful of troops of these gentle giants have been habituated, allowing a strictly limited number of visitors to spend time in their presence."
Authority Magazine, April 2022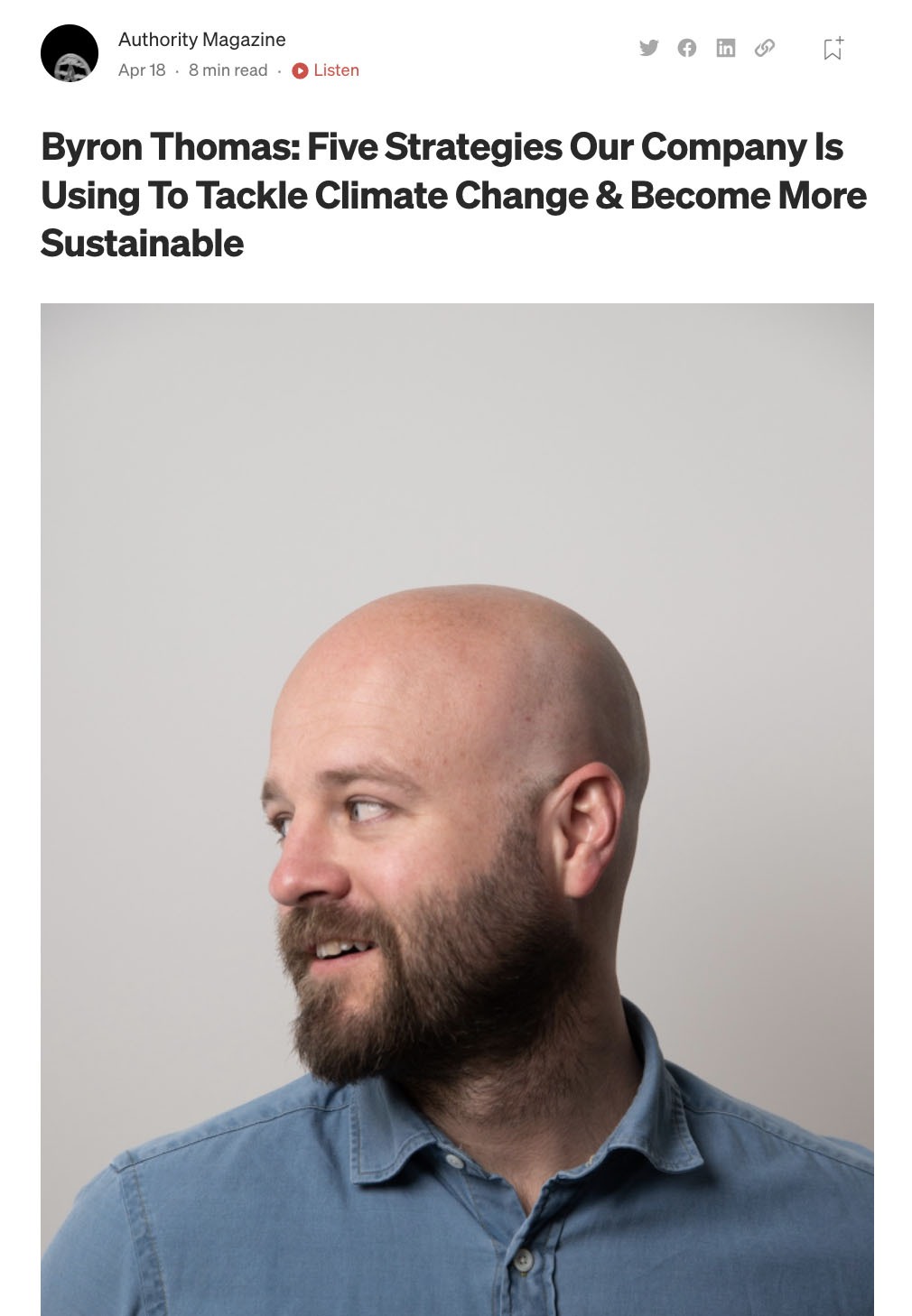 "In 2012, Byron Thomas joined a luxury travel company to share what he loved about creating safaris across the continent, soon managing the Africa department and always with a keen interest in sustainable and responsible travel. The events of 2020 gave him the opportunity to create something new with these values at its core alongside a passionate, experienced team — and so, Niarra Travel was born."
Skift, February 2022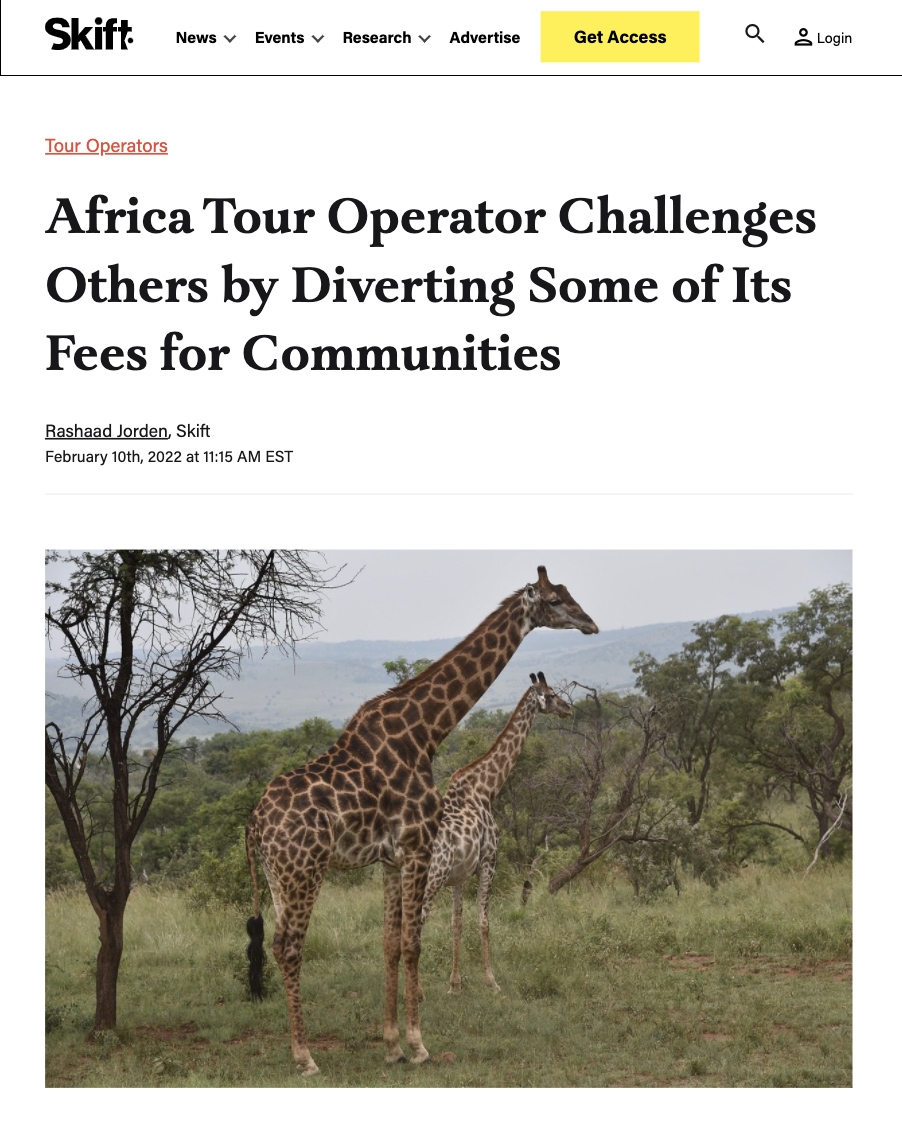 "Convincing travel companies to take less commission is a tall order, especially coming out of the pandemic. But Niarra Travel believes that getting more money into the hands of local communities requires bold steps and immediate action."
Bloomberg, July 2021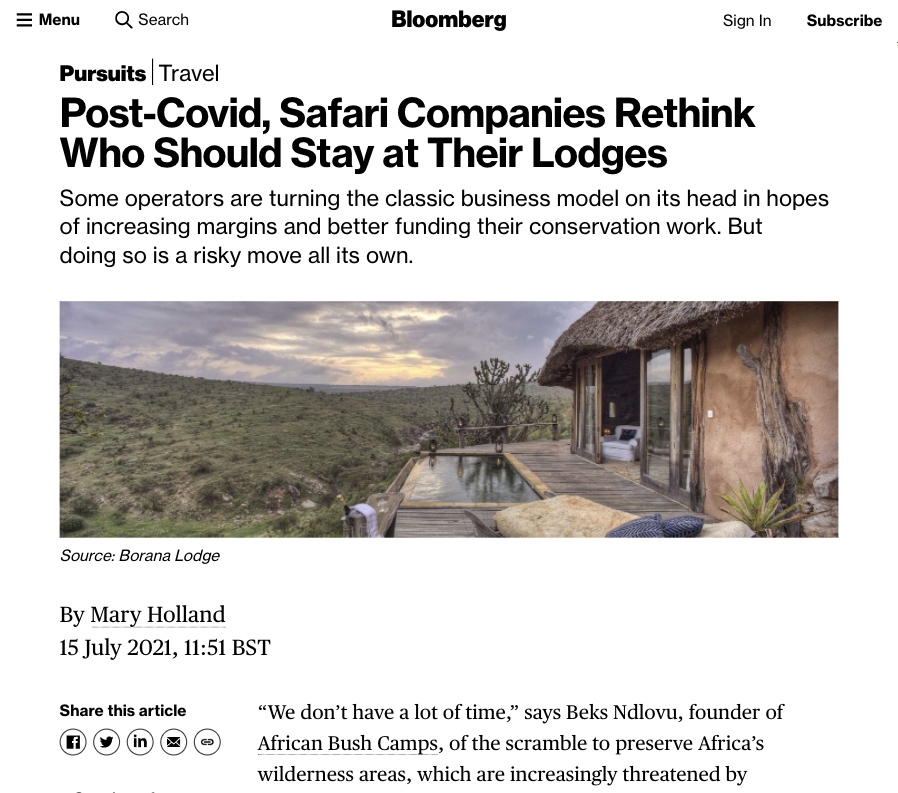 "One-year-old startup Niarra Travel, for instance, offers the same booking services as a travel agent for just a 10% commission. "Our message to travelers is: 25% more of your money is actually going to reach the destination," says founder Byron Thomas.
Barron's Penta, December 2021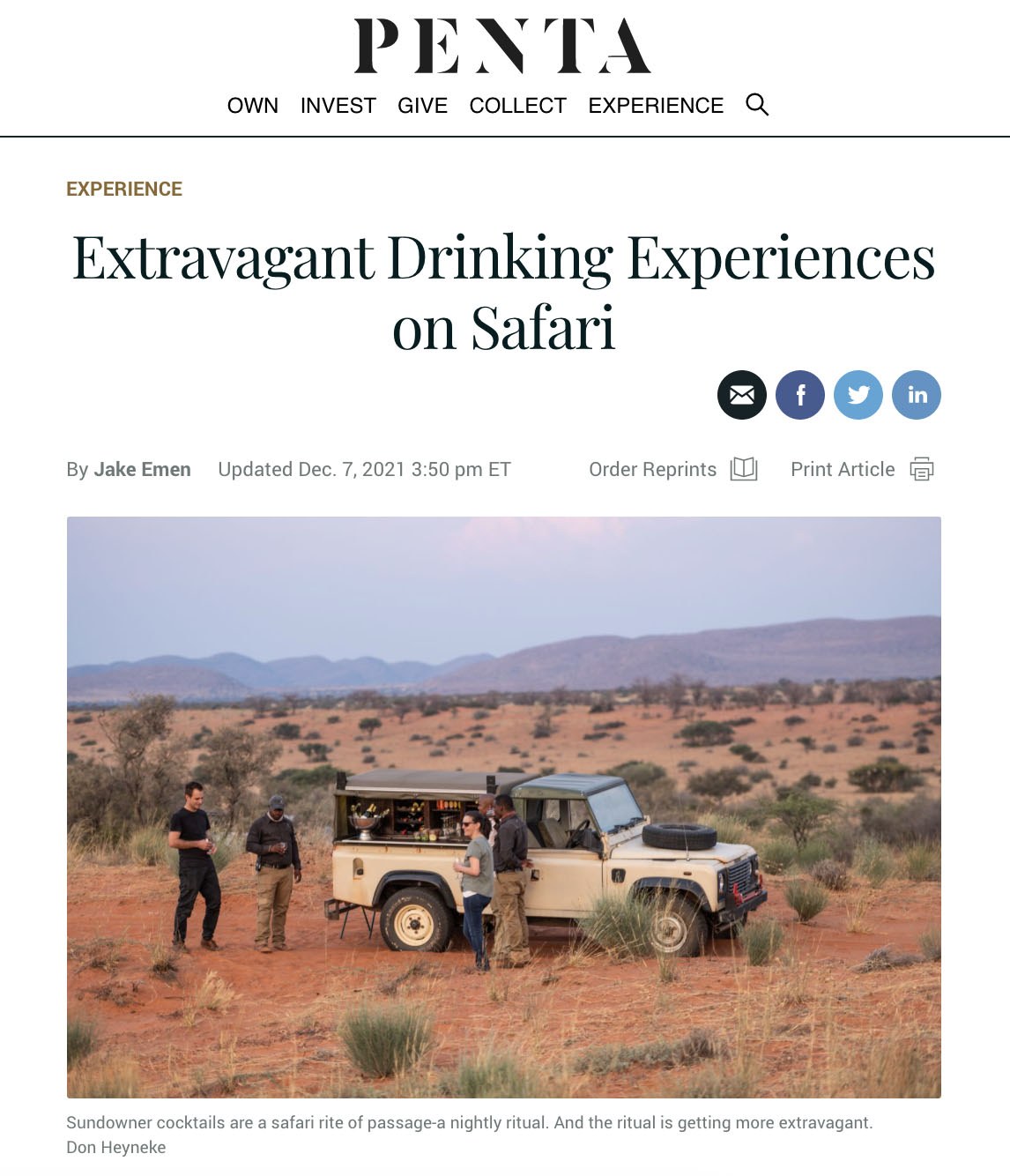 "Sundowner cocktails are a safari rite of passage—a nightly ritual. And the ritual is getting more extravagant."
InsideHook, November 2021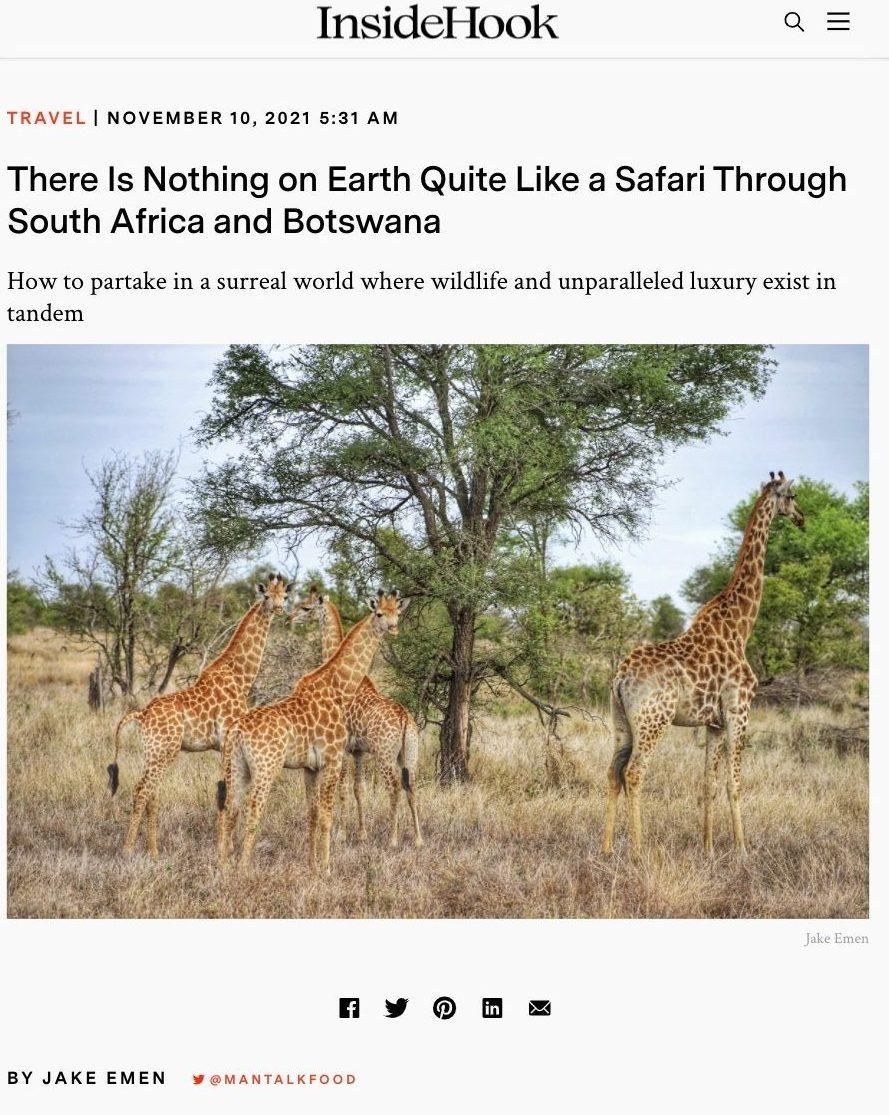 "The crucial benefit of working with a bespoke operator such as Niarra isn't just access to the best lodges — along with the seamless coordination of bush flights and airport transfers and, these days, COVID tests — but the ask-and-you-shall-receive mentality of its team."
Forbes, September 2021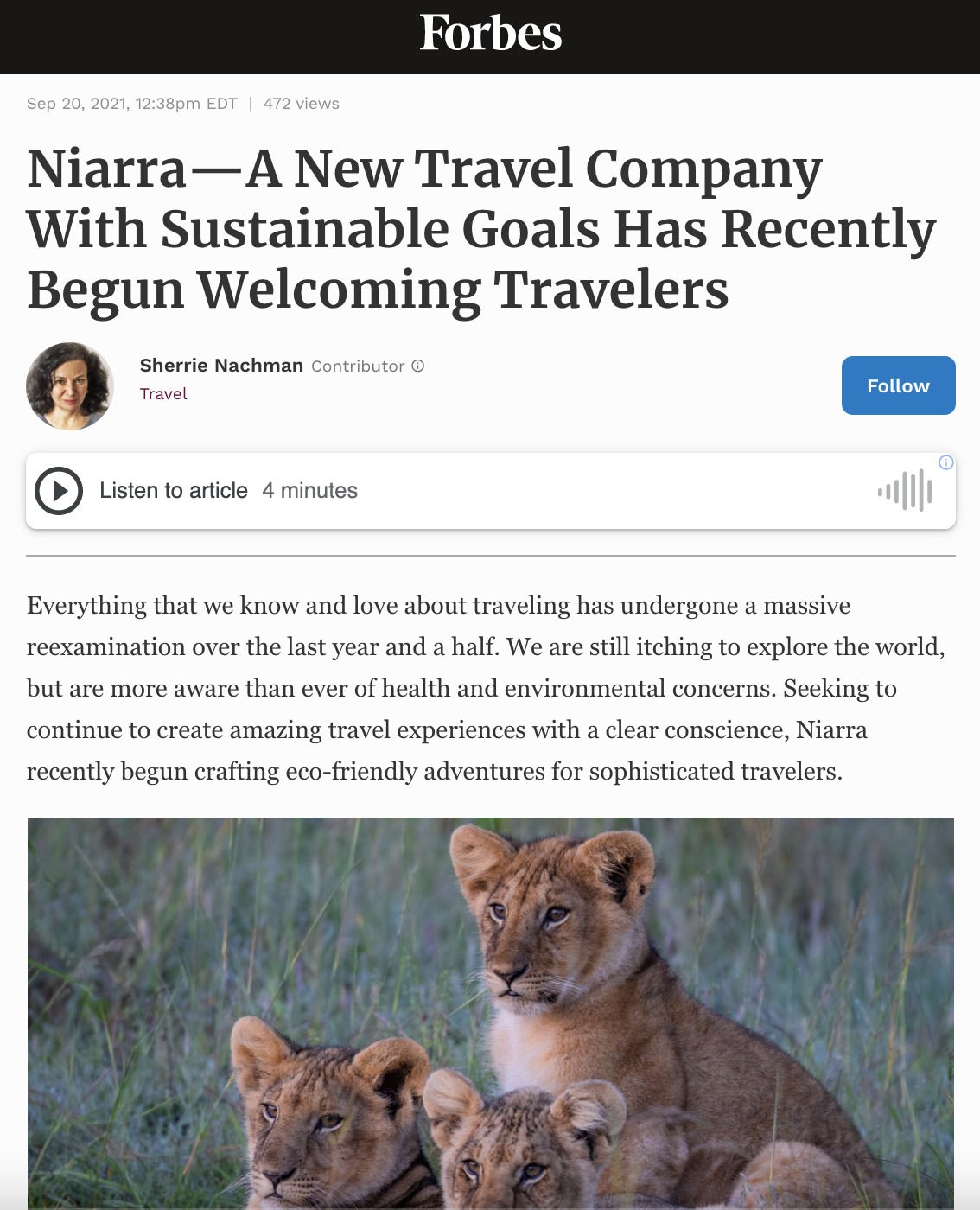 "Niarra is seeking to change the traditional tour operator business model by offering competitive pricing, while sending more revenue to the people who need it the most."
Luxury Travel Magazine, July 2021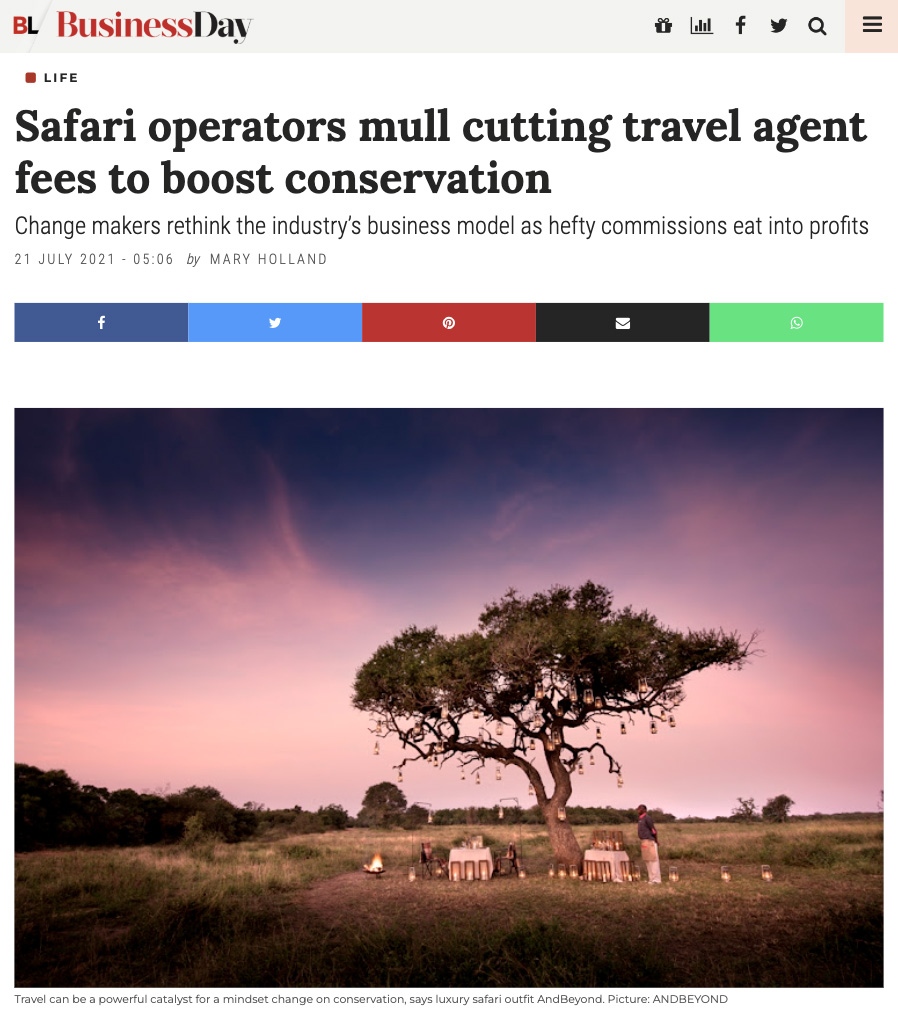 "Start-up premium travel company, Niarra Travel, arranges sustainable travel itineraries that support environmental protection, conservation, local culture and communities. Their destination for 2022 is the Cerrado, Brazil's vast, tropical savanna ecoregion..."
Elite Traveller, July 2021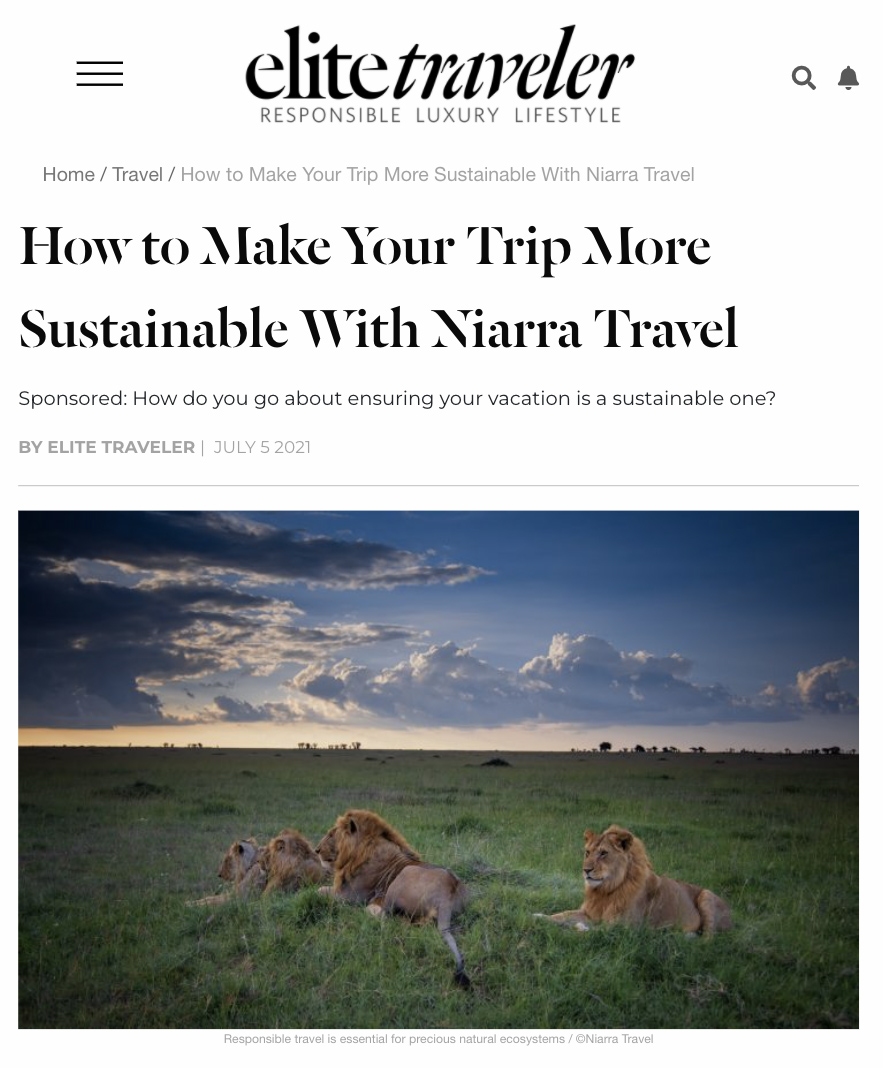 We hardly need the stats to know that responsible travel is more critical than ever. But how do you go about ensuring that your vacation is a sustainable one? Niarra Travel, a high-end sustainable travel company born out of a passion to do things differently, offers 10 tips to consider.