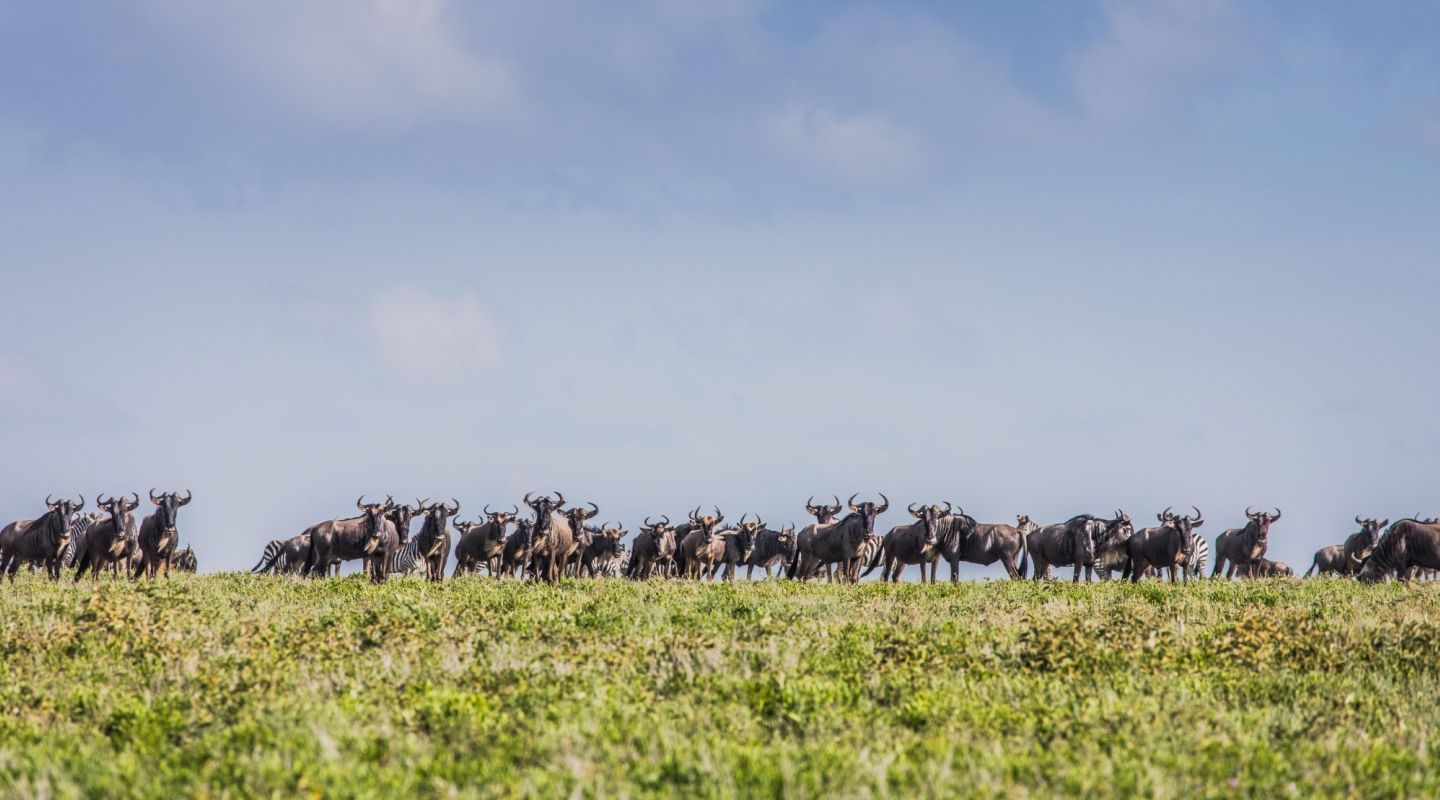 Highlight
The wildebeest migration
Witness one of the nature's greatest spectacles as millions of wildebeest and zebra thunder across the Serengeti.
Highlight
Cultural immersion
The camps and lodges we offer in Tanzania work closely with local communities, allowing for authentic, mindful cultural experiences with the Maasai, Datoga and Hadzabe tribes.
Highlight
Ruaha National Park
Ruaha is something of a secret despite its prolific game and small but excellent collection of camps. The largest protected area in East Africa, it is a vital sanctuary for lions, cheetah and wild dogs.
Highlight
Chimpanzee trekking
Trek from a beach through ancient forests into the Mahale mountains to meet our closest living relatives.
Luxury migration safaris and private adventures
Tanzania
Tanzania
The greatest wildlife show on earth
Whether for a first-timer to Africa or a seasoned traveller, Tanzania is always astounding. Over a quarter of its land is protected, including some of the world's most famous national parks along with lesser-known areas of intact East African wilderness.
The big attraction is the Serengeti. Vast plains, rocky koppie outcrops and woodland abound with wandering elephants, giraffes and lion prides lazing under acacia trees – it's what many people picture when they imagine an African safari. It is also the setting for the great migration, when two million wildebeest, accompanied by hundreds of thousands of zebra and other antelope gather in megaherds following fresh grass on their grand annual circuit, braving river crossings, big cats and crocodiles as they go. The national park itself can get busy, so we prefer private reserves or more remote camps that still put you right in the heart of the action.
The Serengeti, combined with neighbouring Lake Manyara, Tarangire and famous Ngorongoro Crater, make up the popular 'northern circuit'. For the intrepid, venture south into the heart of Tanzania to explore the vast Selous and Ruaha National Parks where just a handful of small camps with excellent guides offer a rewarding safari experience for the aficionado. Or head west to remote Katavi for its buffalo herds and lions before delving into the forests of the Mahale Mountains on the shores of Lake Tanganyika, the best spot in Africa for chimpanzee trekking.
What's the weather like?
When to visit Tanzania
Tanzania can be visited year-round, with the best time being during the dry months from June to October. The wildebeest migration is usually at its most dramatic and concentrated in the Serengeti in June and July, with the herds spreading out to calve further south in January and February.
Green season

January - February

Long rains

March - May

Dry season

June - September

Short rains

October - December
What makes us different
Why Niarra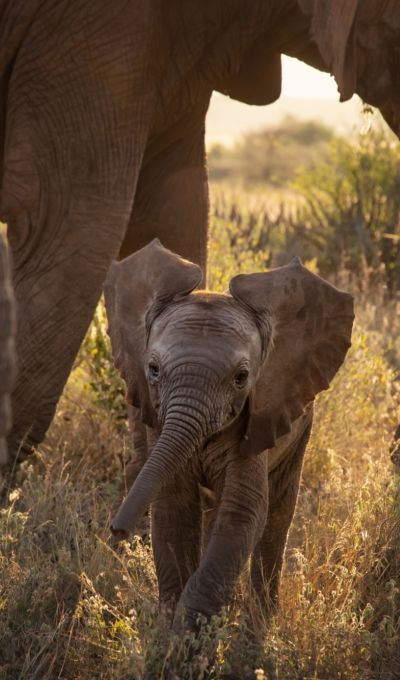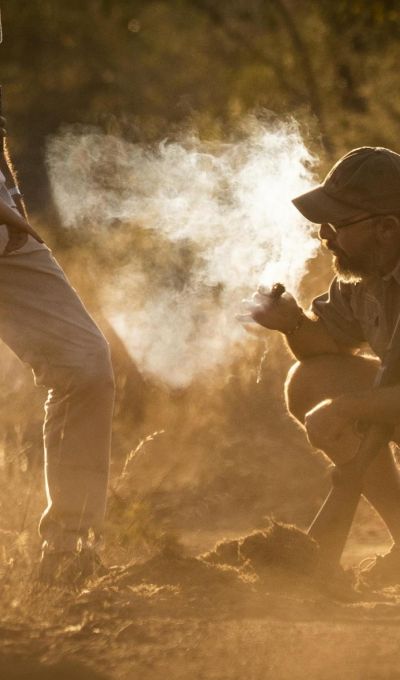 Niarra Travel is a forward-thinking travel company headquartered in London born out of a passion to do things differently.
In Swahili, a Bantu language spoken by millions in Eastern, Central and Southern Africa, the name Niara means "with utmost purpose" and our team are united by a passion for exploration and a belief that the right kind of travel can make the world a better place.
Our Travel Researchers are here to create incredible trips with a positive impact for you.
Unforgettable experiences

Creating your trip is entirely collaborative and our Travel Researchers are here for every step.

Positive impact

Curated sustainable experiences and accommodation that maximize the benefits to local people and place.

Fairness and transparency

An open, competitive pricing structure that ensures more money goes to where it's needed in the destination.