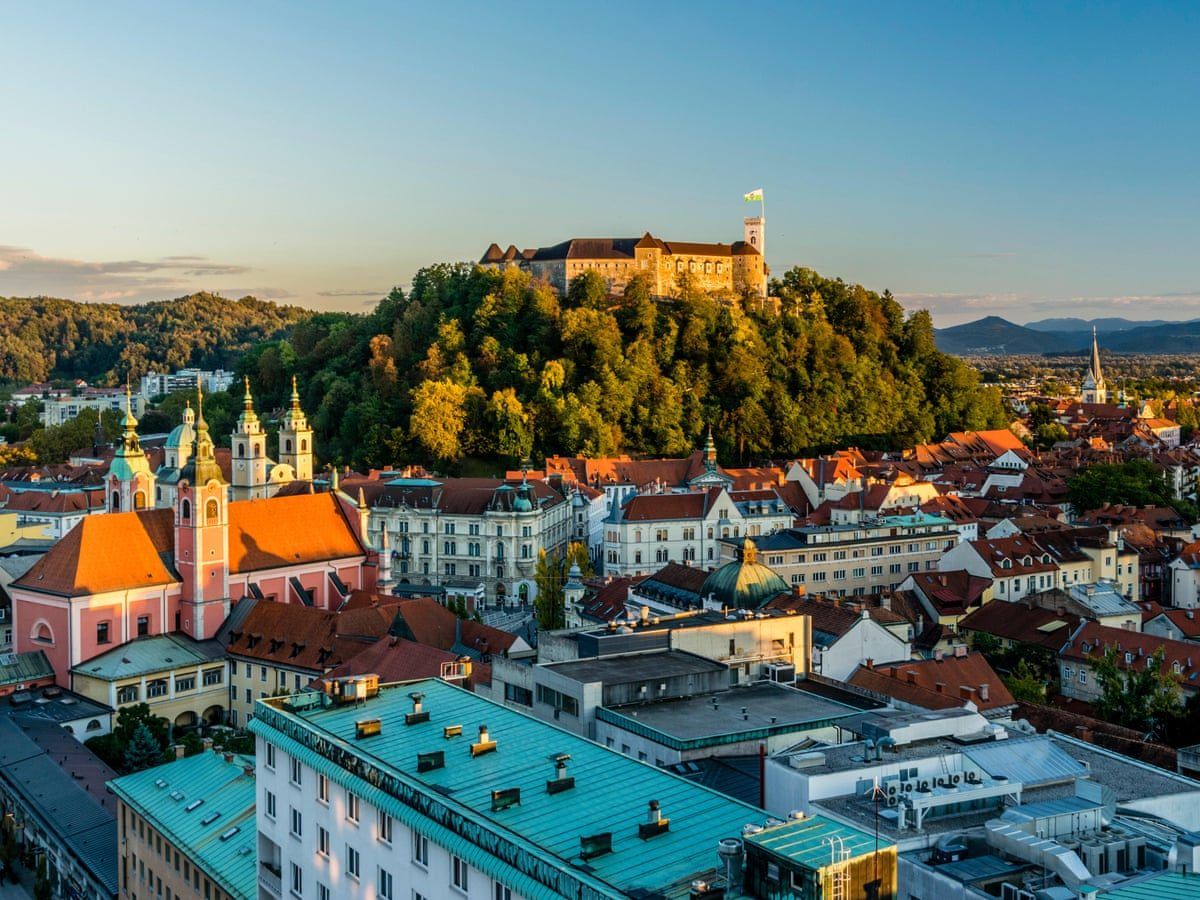 Can a city stay ever be sustainable? 
When hearing the words' eco', 'green', and 'sustainable', nature often springs to mind — self-sufficient canvas tents in the back-of-beyond or bamboo pavilions perched between palms and the sea. But what do these words mean in an urban setting? Wherever we travel, we're likely to spend some time in a city and ensuring those stays have a positive impact is just as important and rewarding as when we're out in the bush.
Home to over half of the world's population a proportion that is growing all the time) urban sustainability is critical for the planet's health. In fact, the efficiency of living near one another can often make city living more sustainable. It's easier to share resources, double down on energy efficiency, and ditch cars. As hotbeds of activism, innovation, and creativity, cities also drive change by incubating ideas and rolling out solutions to environmental and social issues.
Hospitality plays a role in showcasing these solutions, bringing people together, and opening hearts and minds to new concepts and perspectives. More than just a nice-to-have, hotels have a responsibility to act, too. Whether facing water shortages or mass unemployment, cities depend on people and businesses pulling together. Any business ignoring that risks losing its place within the complex and interdependent urban fabric.
Identifying the city hotels leading the charge can be a challenge. Large international hotel chains have substantial marketing budgets, and greenwashing is rife. While new, sparkly high-rise hotels may have all the latest energy-saving gadgets, what about the resources and energy required to build them? This 'embodied carbon' is often omitted from sustainability reporting, leaving travellers in the dark about its true impact. And while there may be a nod to local employment, were locals displaced to make way for such an extensive development? On the flip side, smaller independent hotels often struggle to invest in retrofitting old romantic properties with energy-saving measures.
There's hope, however, that increasing traveller demand will lead to more city hotels committing to holistic sustainability (considering people, planet, and profit) with the same rigour as many nature-based properties. Perhaps they can take some inspiration from our top sustainable city stays.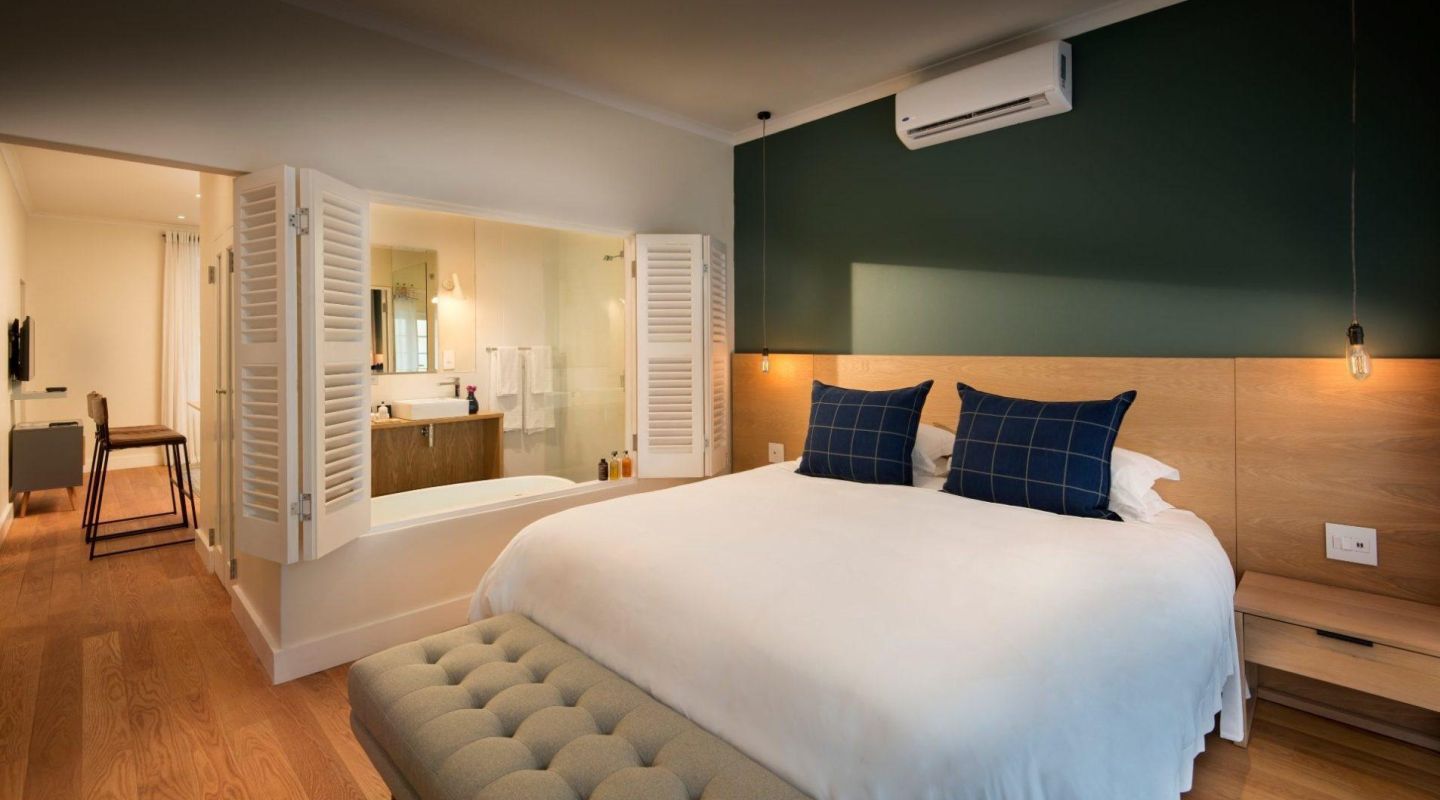 More Quarters Neighbourhood Hotel, Cape Town, South Africa 
More Quarters is a sustainably minded enclave of apartments and rooms in Cape Town's buzzy Kloof Street and is a great alternative to Airbnb, which can cause problems driving rents up and pushing locals out. The owners recognise that 'tourism is part of the problem and the solution' and do everything they can to minimise the negative and maximise the positive impact. Due to its water-stressed location, all employees receive water awareness training and the property harvests rainwater. A Sustainable Food standard ensures sustainable, ethical sourcing and more vegan choices are on the way. Employment is fiercely local, and a Sustainability Champion helps to identify and implement new opportunities to keep momentum.

The Oyster Box, Durban, South Africa 
A pop of colour on Durban's wild Umhlanga beach, The Oyster Box wraps guests up in the tastes, smells and sounds of KwaZulu-Natal heritage despite its somewhat stark and incongruous colonial exterior. Local artists Sibusiso Duma and Welcome Danka adorn the walls, spa products are made from local plant extracts, and infamous curries nod to the city's Indian influences. The work of the Oyster Box's parent company, Red Carnation Hotels, stands out, adopting a five-year How We Tread Right strategy tied to the Sustainable Development Goals. Targets include achieving carbon neutrality by 2030 and reducing food waste by 50% by 2025.

Hotel Britomart, Auckland
As larger city stays go, The Hotel Britomart in Auckland's leafy waterfront seems to have its ducks in a row. It's the first hotel in New Zealand to achieve 5 Green Star Design and Build ratings from the NZ Green Building Council. Sustainability lead Hayley Koerbin believes guests benefit thanks to "better indoor environmental quality, more daylight and better lighting." The certification also found that 80% of construction waste was recycled in the making of the hotel, 50% of water used was from recycled sources, and the building omits 50% less greenhouse gas emissions than the average building requirement in New Zealand. A Social Procurement Policy ensures that the indigenous Ngāti Whātua Ōrākei iwi is represented throughout and benefit from the hotel.

Home Hotel, Buenos Aires
A collision of greenery, handmade homewares, retro treasures, and heartfelt hospitality, Home Hotel lives up to its name — it's everything you'd like your home to be. The first boutique hotel to spring up in Buenos Aires' edgier Palermo Viejo, owner Patricio O'Shea has always had an acute sense of responsibility towards the local community. Besides impressive energy-saving initiatives, including a solar heated pool, Home works with community organisations like El Ceibo to recycle or reuse everything from batteries to towels (impressive given the city has limited infrastructure here). Partners are carefully selected to ensure that waste is saved from landfills and local people gain employment or much-needed material support, too.  

Green city ideas we love.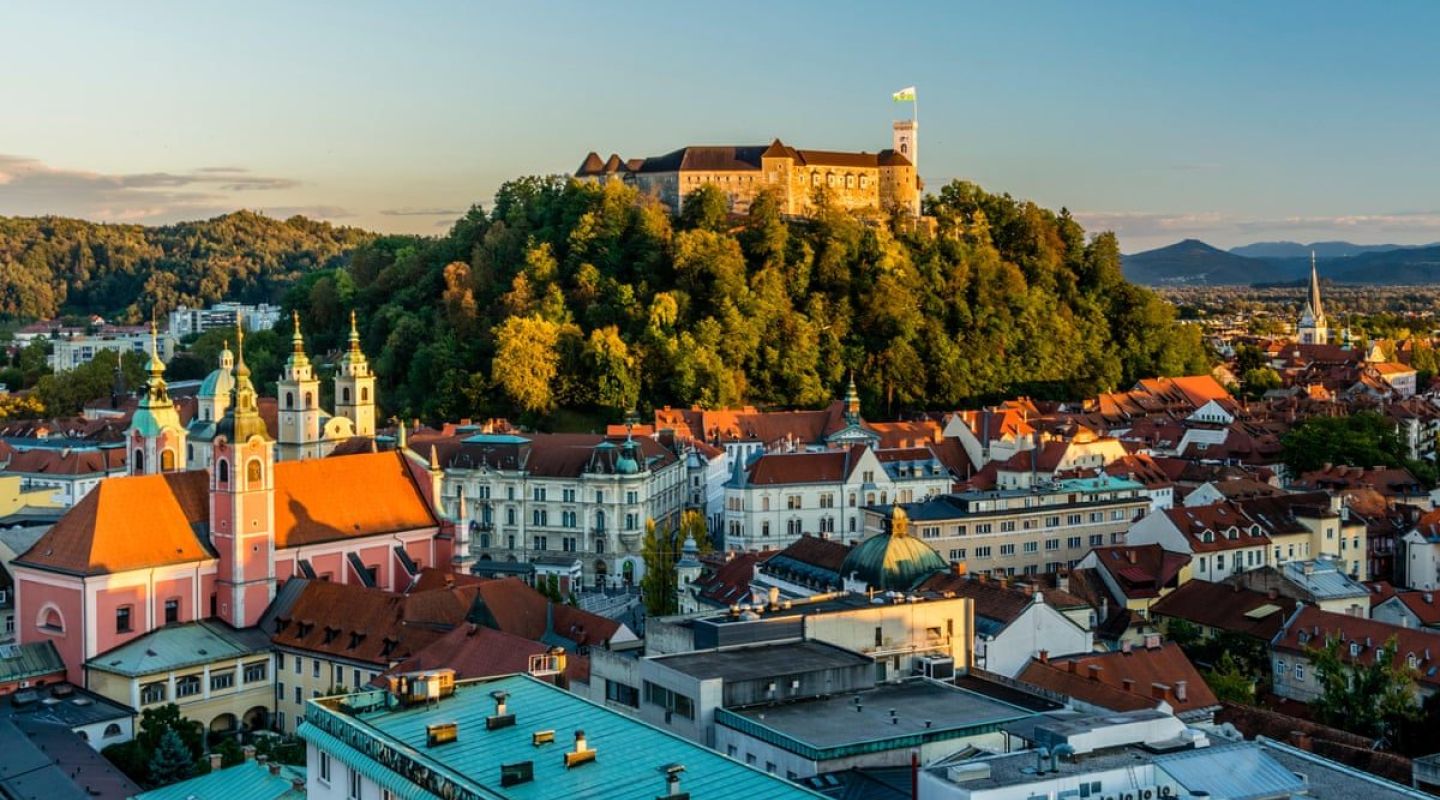 Car-free in Ljubljana 
Europe's greenest city underwent a vast transformation in 2006 to remove cars from the town centre. Tourists can use electric buggies and bikes or stroll along the 7,000 tree-lined Path of Memories and Comradeship.
Clean up by kayak in Copenhagen 
Guests on Copenhagen's GreenKayak trip pay for kayak rental by bringing back a bucket of rubbish gathered from the harbour and canals. Since 2017, over 25,000 kg of plastic has been pulled out of the waterways.
Bike-sharing in Paris
Paris was the first city to introduce a bike-sharing scheme, the Velib, attracting 20 million users in the first year. Today, the city continues its mission to reduce emissions by creating over 180km of segregated bike lanes to make it 100% 'cyclable' by 2026.
Urban farming in New York 
Visitors can return to nature in the Big Apple on a Brooklyn Grange Rooftop Farm trip, where tasting menus and workshops revolve around sustainable living and ecology. The socially minded urban farming experts farm 2.2 hectares of rooftops in the city centre.
City rainforest in Rio 
Ten minutes from Rio's hectic city centre, Tijuca National Park is the world's largest urban forest, proving how much biodiversity we can live alongside. A lesson for other cities worldwide, the forest was saved from deforestation in the 1800s after residents realised how critical it was to regulate the city's climate — preventing landslides, flooding, and supplying water.