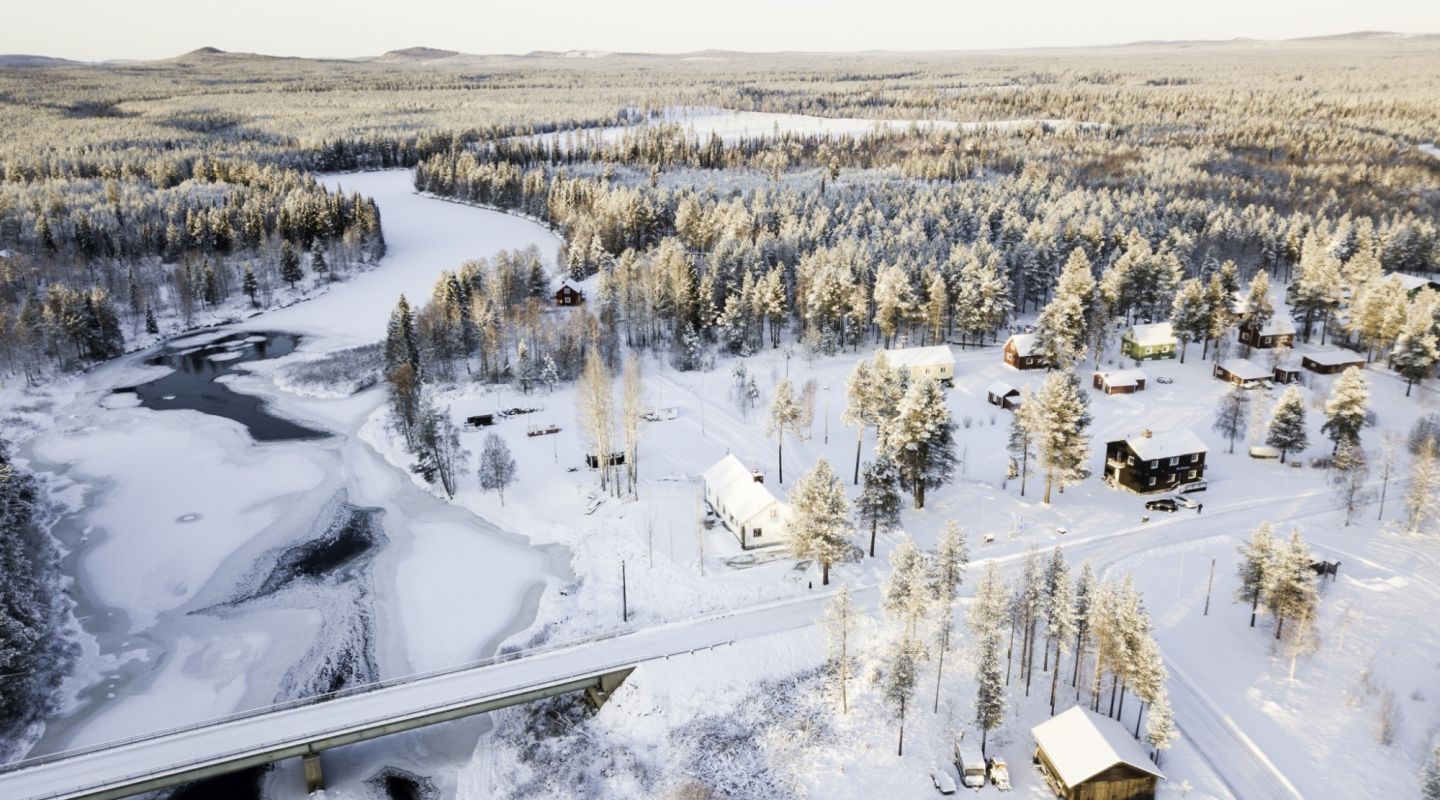 Swedish Lapland
The Outpost
Overview
Remote adventures in Swedish Lapland
Find yourself in the tiny village of Mårdsel, surrounded by a huge forest. What was once a grocery store has been converted into a cosy, welcoming lodge with six bedrooms.

You can choose to either book the entire lodge, or the first floor suite which includes three bedrooms. Your hosts will ensure you have plenty of the region's finest delicacies to enjoy, and take you out adventuring.
Because there is so little light pollution in this part of arctic Sweden, you have a higher possibility of being able to see the northern lights. Consider combining your stay at The Outpost Lodge with a few days at its sister, Aurora Safari Camp.
Facts
At a glance
Six rooms

Restaurant

Can be booked exclusively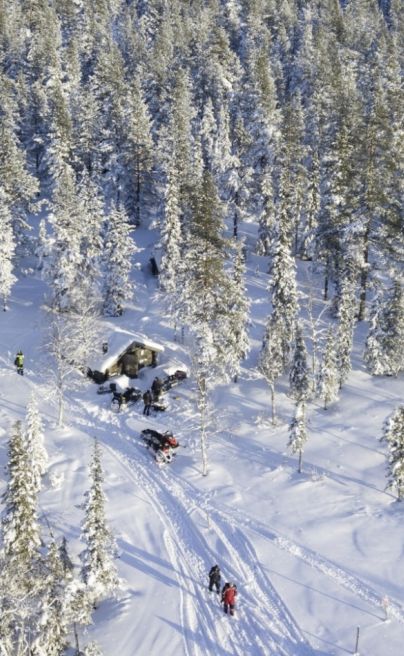 Experiences
Wildlife

Head out on the small roads through the countryside and keep an eye out for moose and reindeer. The guides will point out as much of the local wildlife as they can for you. As you cross over the Arctic Circle you'll stop for a ceremony. In winter snowmobiling makes for a fun activity.

Hot air ballooning and winter trails

The Outpost Lodge has recently started offering hot air ballooning as a unique way to enjoy the astounding beautiful scenery. There are also short tours and day expeditions that see you exploring the winter trails in the area and crossing the Arctic Circle.

Arctic lifestyle

Spend some time learning about how people once lived in arctic Sweden and how their lives have changed. You'll discover how they make sure their homes stay warm and how they preserve their food in the winter months. You can also visit waterfalls, go swimming in the river in summer and head out for snowshoeing in winter.
Community & Culture
The Outpost Lodge works closely with the Råne River Valley community and most of the guides live in the area. They source as many of their groceries from local suppliers as possible. Plans for the immediate future include establishing a foundation to support local projects and associations with guests' help. The small-scale operations with Aurora Safari Camp, The Outpost Lodge, Blombergs Guesthouse and Villa Aurora are all anchored in the local community.
Conservation
Land has been bought on both sides of the river near Aurora Safari Camp to ensure that the area will not be under threat from deforestation. The aim is also to be seen as a good example of how to protect the wilderness from exploitation by industry, as well as how small-scale tourism can benefit the local economy and create more jobs. Aurora's footprint is very small. The plan is to increase the protected area in Råne River Valley.
Footprint
Across the four accommodation sites, there are eight snowmobiles and three cars or minivans. The amount of fuel is kept to a minimum and the plan is to replace the main logistics snowmobile with an electric one as soon as possible. The hope is also that the cars will be able to run on biofuel within the next two years.
Example trips
Get inspired
Browse our example trips and get in contact to start planning your very own adventure.
Example trips

Get inspired

Browse our example trips and get in contact to start planning your very own adventure.
What makes us different
Why Niarra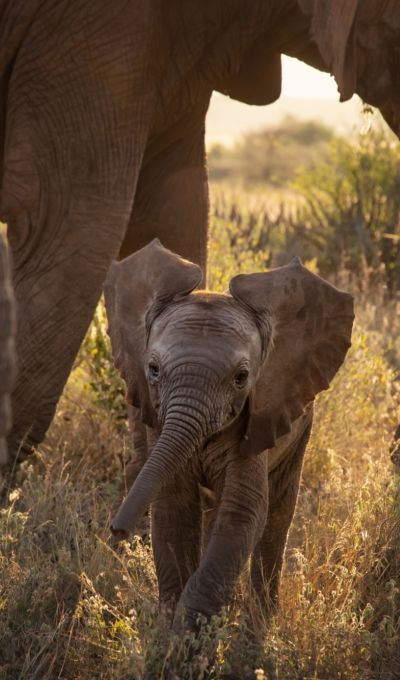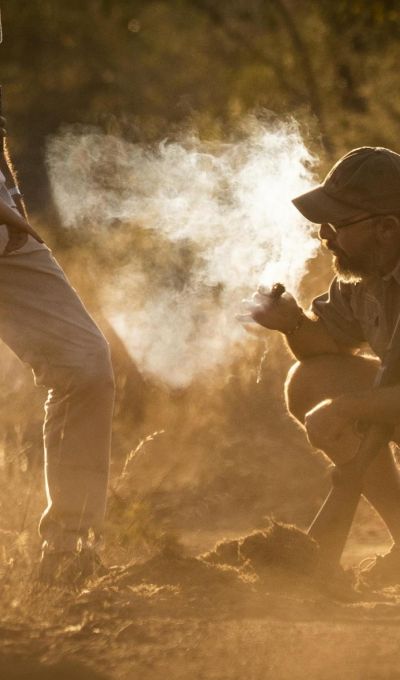 Niarra Travel is a forward-thinking travel company headquartered in London born out of a passion to do things differently.
In Swahili, a Bantu language spoken by millions in Eastern, Central and Southern Africa, the name Niara means "with utmost purpose" and our team are united by a passion for exploration and a belief that the right kind of travel can make the world a better place.
Our Travel Researchers are here to create incredible trips with a positive impact for you.
Unforgettable experiences

Creating your trip is entirely collaborative and our Travel Researchers are here for every step.

Positive impact

Curated sustainable experiences and accommodation that maximize the benefits to local people and place.

Fairness and transparency

An open, competitive pricing structure that ensures more money goes to where it's needed in the destination.