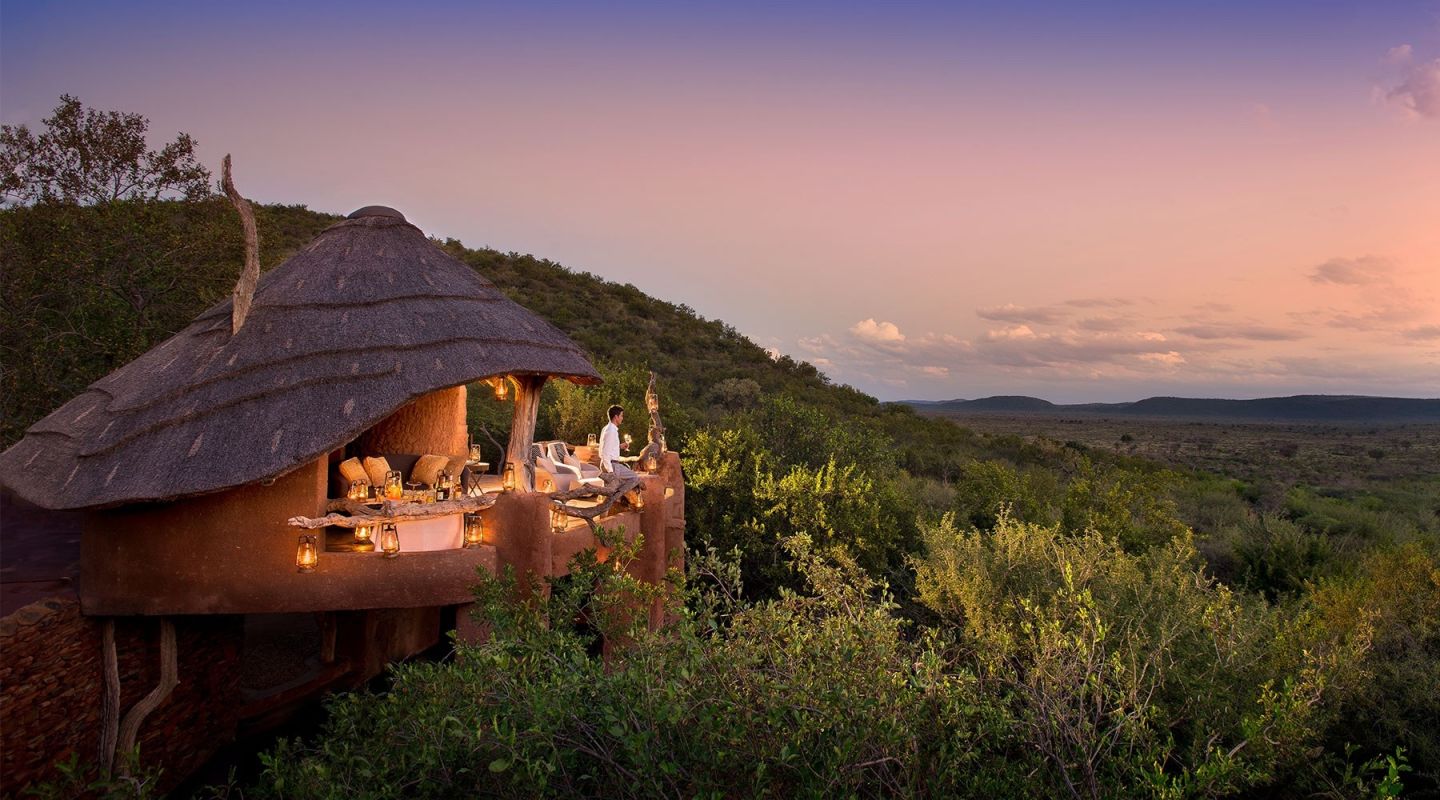 Madikwe Game Reserve
Madikwe Dithaba Lodge
Overview
Remote, romantic
In South Africa's far north, on the border with Botswana, Madikwe Game Reserve protects 76,000 hectares of Kalahari plains, savannah and riverine woodland home to an incredible diversity of wildlife.

With epic hillside views over the reserve, Dithaba is most blissfully secluded of the Madikwe Safari Lodge camps and ideal for honeymooners. There are just four private suites, each with its own plunge pool, outdoor shower, sundecks, big baths and fireplaces. Raised walkways link the suites to a relaxed communal lounge and dining area at the centre of the lodge.

Malaria-free and a range of adventurous safari activities including game drives, bush walks, hands-on conservation experiences along with specially tailored activities for younger ones, it's a perfect venue for multi-generation adventures.
Facts
At a glance
Four suites with private plunge pools

Communal lounge and dining area

Star deck

Boma area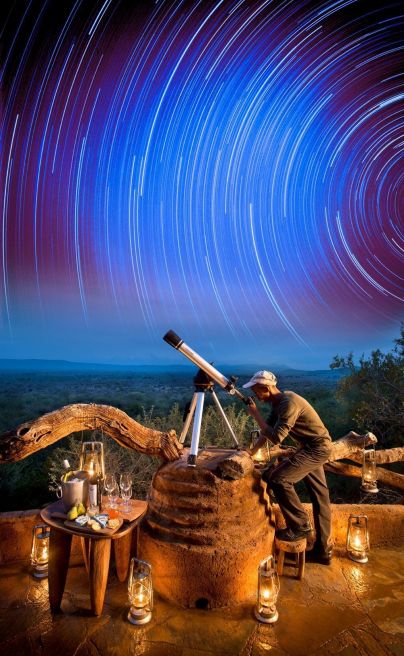 Experiences
Game drives

Explore the reserve on morning and late afternoon drives. Aside from the excellent opportunity of seeing Africa's 'Big Five', there are also healthy populations of cheetahs and wild dogs, as well as rarities like aardvarks, African wild cats, pangolins and serval.

Bush walks

Being on foot in the African bushveld is an adrenaline-pumping experience that affords guests the opportunity to take in the finer details often missed on a game-viewer. It is an experience that truly awakens the senses being fully immersed in nature, being able to smell, hear and physically touch the surroundings.

Private dining

An ideal setting for celebrating special occasions. A romantic dining experience with a loved one, a feast with the whole family or even to treat yourself as a lone adventurer. Choose your ideal setting in front of a waterhole, out in the reserve or even in the comfort of your own suite in front of a fireplace to just take in the views and enjoy the exquisite cuisine on offer.

Conservation experiences

Guests have the unique opportunity to experience rhino conservation in action. Under the careful eyes of park representatives and animal care specialists, guests can actively participate in the process of gathering DNA samples from a sedated rhino as well as "notching" the animal, ensuring it can be tracked throughout the reserve.

Birding

Madikwe Game Reserves diversity of flora and condensed biomes, as well as unique location attracts over 350-species of bird to the region.
Community & Culture
Madikwe Game Reserve's primary objective was to create an economically viable wildlife sanctuary that included and benefitted local communities. Established in the early 1990's as a result of an economic analysis, which explored two land use options; ecotourism and extensive cattle farming as was the status quo. The outcome of this analysis was that area was most suited to wildlife tourism and this would lead to more employment opportunities.
The focus at Madikwe is to stimulate a three-way partnership between the state, the private sector and the local community in order to create ecologically sustainable economic activity for the benefit of the people of the region. The role of the private sector is to establish and manage a variety of tourism developments and activities within the reserve. In order to do this, private companies will pay the State concession fees. A portion of these fees is used by the state for conservation within the Reserve and the other portion is paid to local communities in order to fund a variety of community-based projects. Not only do the community benefit from the community-based projects, but also from the employment opportunities created in and around the Game Reserve. The well-being of the reserve is in their hands as well.
Conservation
Located in the transitional zone between the bushveld ecological area of Southern Africa and the Kalahari thornveld region, it is home to an abundance of wildlife. This, however, was not always the case. Operation Phoenix was one of the largest relocations of wildlife on earth with more than 8000 animals transported over a period of seven years for the purpose of establishing an economically viable wildlife sanctuary on what was previously cattle ranching land. Now, the 75,000 hectares of land are home to the big five and other elusive species of animals, notably healthy population of wild dogs, cheetah and rhino.

Example trips
Get inspired
Browse our example trips and get in contact to start planning your very own adventure.
What makes us different
Why Niarra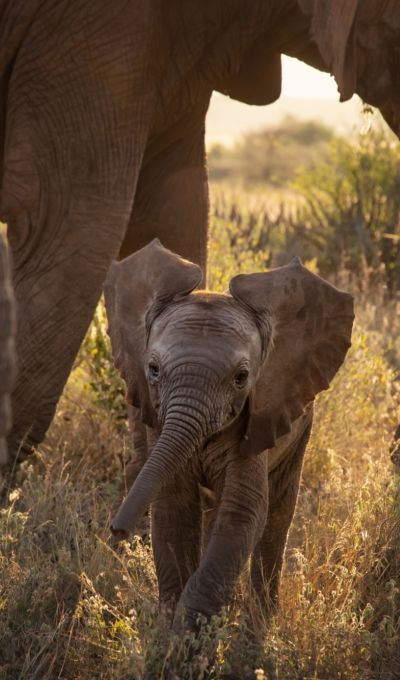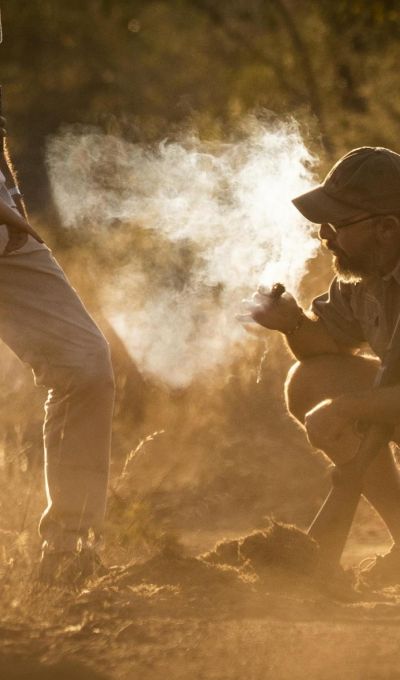 Niarra Travel is a forward-thinking travel company headquartered in London born out of a passion to do things differently.
In Swahili, a Bantu language spoken by millions in Eastern, Central and Southern Africa, the name Niara means "with utmost purpose" and our team are united by a passion for exploration and a belief that the right kind of travel can make the world a better place.
Our Travel Researchers are here to create incredible trips with a positive impact for you.
Unforgettable experiences

Creating your trip is entirely collaborative and our Travel Researchers are here for every step.

Positive impact

Curated sustainable experiences and accommodation that maximize the benefits to local people and place.

Fairness and transparency

An open, competitive pricing structure that ensures more money goes to where it's needed in the destination.