Connecting your journey with purpose
Why book with Niarra
Whether scouting cultural enclaves with next-generation artists or venturing into unchartered wilderness with conservation experts, to travel with Niarra is to connect your journey with purpose. 
We carefully select partners that have a marked positive impact on the ground and deliver unique, transformative experiences. And by adhering to our principles of transparency and purpose, Niarra shakes up the traditional tour operator business model to offer competitive prices while sending more revenue to the places and communities that need it most.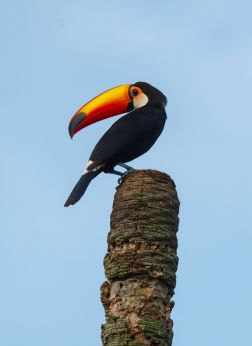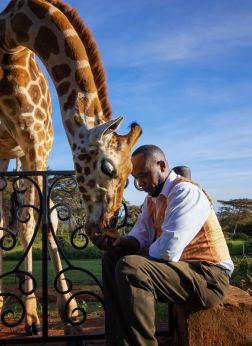 Individual approach, unforgettable experiences
Niarra's team is united by a passion for exploration and a belief that the right kind of travel can make the world a better place.
We are constantly curating the very best experiences and properties that share our values. The process of creating your unforgettable trip is entirely collaborative, and we're ready to advise you at every step.

No two Niarra trips are the same. Our team of Travel Researchers take great pride in a bespoke approach, working with you to create your perfect trip. We have collectively spent decades building trusted relationships with our destination partners to offer clients standout experiences that you won't find elsewhere. We apply an investigative and sustainable lens to trip planning to ensure positive impact and uniqueness. 

Positive impact
Niarra Travel delivers exceptional experiences while providing maximum benefit to the destinations you travel to.
We do this by carefully selecting partners who use tourism to drive wildlife conservation, habitat restoration and create shared value for local communities, giving you a chance to experience some of the most inspiring people and places on the planet.
Find out what we mean by sustainable travel.
Fairness and transparency
In an industry where costs are often frustratingly opaque, and sustainability claims vague, Niarra is implementing a principle of transparency.
Firstly, to shake up the traditional business model with reduced commissions and honest financial dealings. Secondly, by being open about our world's climate and biodiversity crises and our role in providing solutions rather than additional problems.
Find out more about how we work.
Trust and empowerment
We want to move towards a more respectful, equitable and mindful form of travel.
We seek to rebalance agency by championing local voices throughout our narrative and trips, providing space to learn from the grassroots as much as from world-renowned experts. We believe that this not only empowers destinations but keeps travel doing what it should – connect people and open minds.