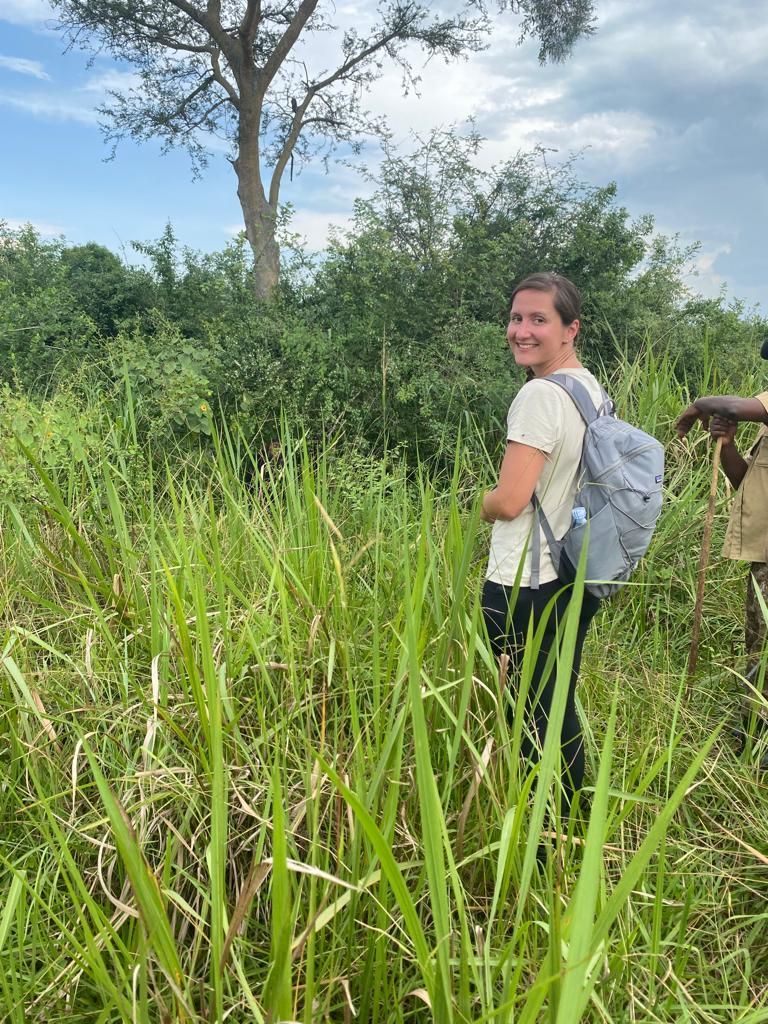 Rebecca in Uganda
Panoramas, Primates and Pristine Forests
Travel Researcher at Niarra Travel, Rebecca Cook, visited Uganda in October. Claire Roadley chatted to her about her big adventure in search of gorillas, chimps and monkeys.
Often referred to as the 'Pearl of Africa' thanks to its stunning scenery and landscapes, Uganda is a landlocked country in East Africa. It is home to no less than ten national parks and around half of the remaining mountain gorillas left in the wild – and is considered to be the best place to spot chimpanzees. It is also the source of the world's longest river, the River Nile and its chief reservoir, the immense Lake Victoria.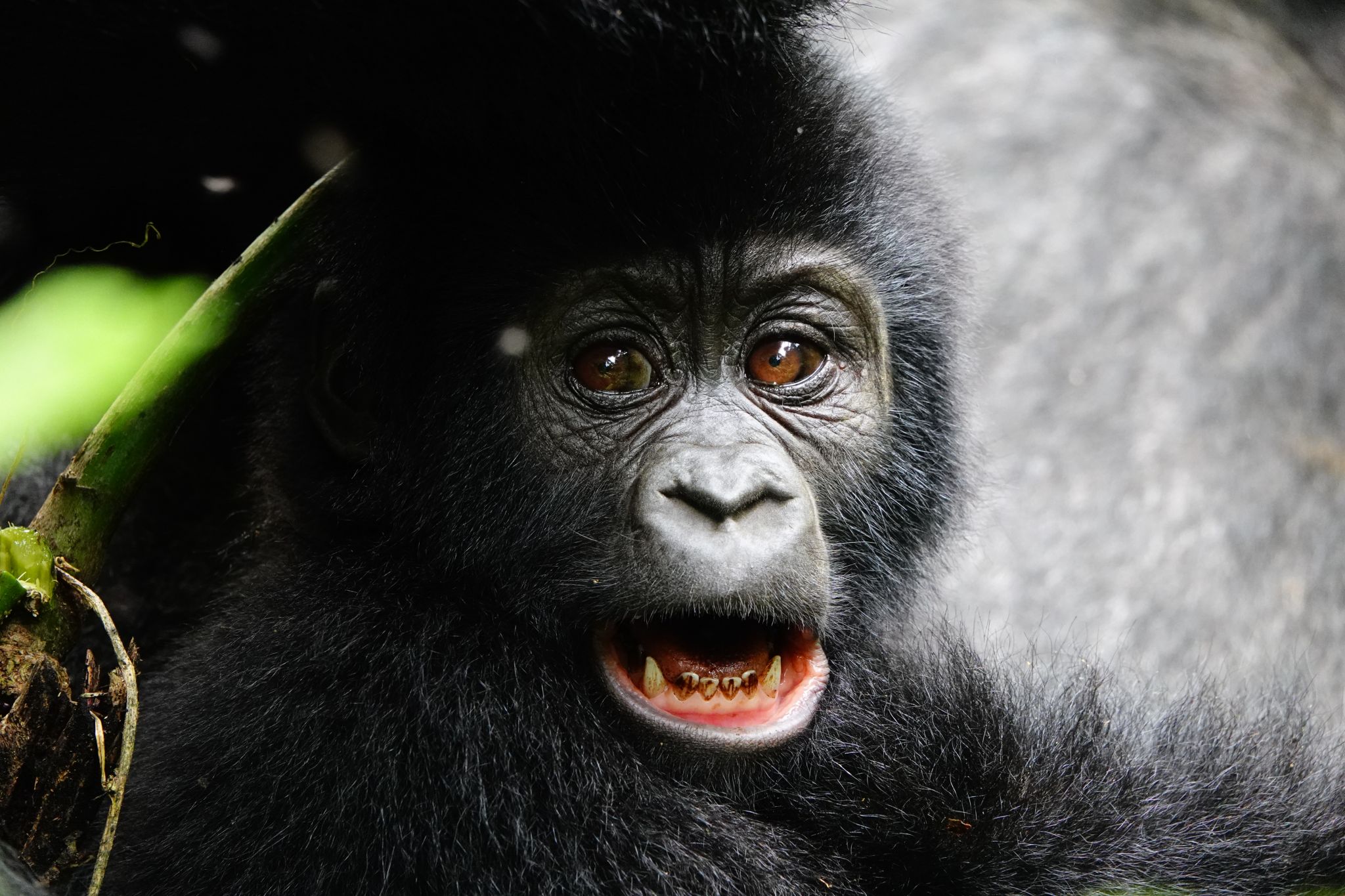 Rebecca, please tell us a little about your first impressions of Uganda?
It was my first visit to Uganda and we enjoyed a wonderful 12 days exploring this up-and-coming destination, including unforgettable treks to see both gorillas and chimps.
Who did you travel with?
I travelled with my friend Lizzie and it was amazing to see the magic of experiencing Africa for the first time through her eyes.
Can you share your rough itinerary?
We started off in Entebbe, staying at No.5 Boutique Hotel which has a great pool and delicious food – a great spot for a first night on the ground.
The next morning, we flew to Bwindi Lodge on the fringe of Volcanoes National Park. The location was nothing short of epic and I loved the views of the volcano and the Impenetrable Forest. We enjoyed amazing walks in the gardens down to the river and through the tea plantations that form a natural buffer between the lodge and the forest. The rooms are incredible with open fires and gorgeous views. The staff are all from the area and the Volcanoes Safaris Partnership Trust (VSPT) empowers local people (many of whom were displaced from the forest to protect the gorillas' habitat) by training them for hospitality jobs so that they can benefit directly from tourism. We enjoyed a lovely drink at the Bwindi Bar where you can meet people from the community and enjoy watching daily life from a beautiful viewing platform, immersing yourself in the local culture.
Bwindi Impenetrable Forest National Park has four main sections which include Rushaga and Nkuringo sectors in the south and Buhoma and Ruhija in the north. We visited Buhoma first which is much easier to access and has about 20 families of gorillas living there, whereas on the southern side of the park, around our base at Clouds Mountain Gorilla Lodge (the highest lodge in Uganda at 6,000ft above sea level), it is very hilly with only two families of resident gorillas. You need to be much fitter to trek in this area – but the extra effort is so worthwhile.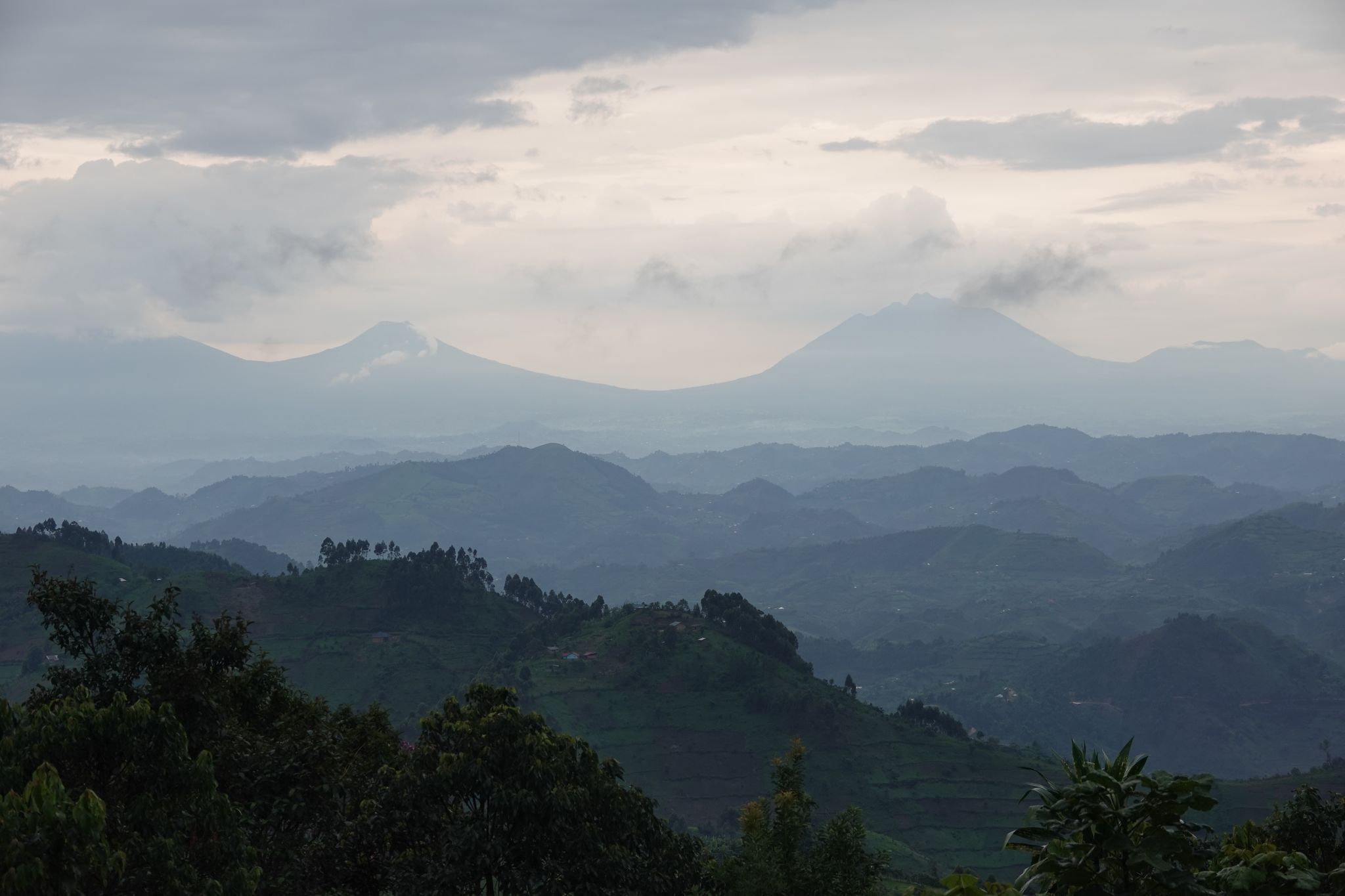 We also did an amazing day of trekking and hiking through pristine rainforest from Chameleon Hill Lodge at Mount Gahinga Park (near the border with Rwanda) with the most beautiful waterfalls and ancient trees which should not be missed. I highly recommend spending a bit of quality time to just appreciate the nature and biodiversity.
We were very fortunate to spend some time with a family of seven gorillas living there including a huge silverback and three babies which were very playful. Unforgettable!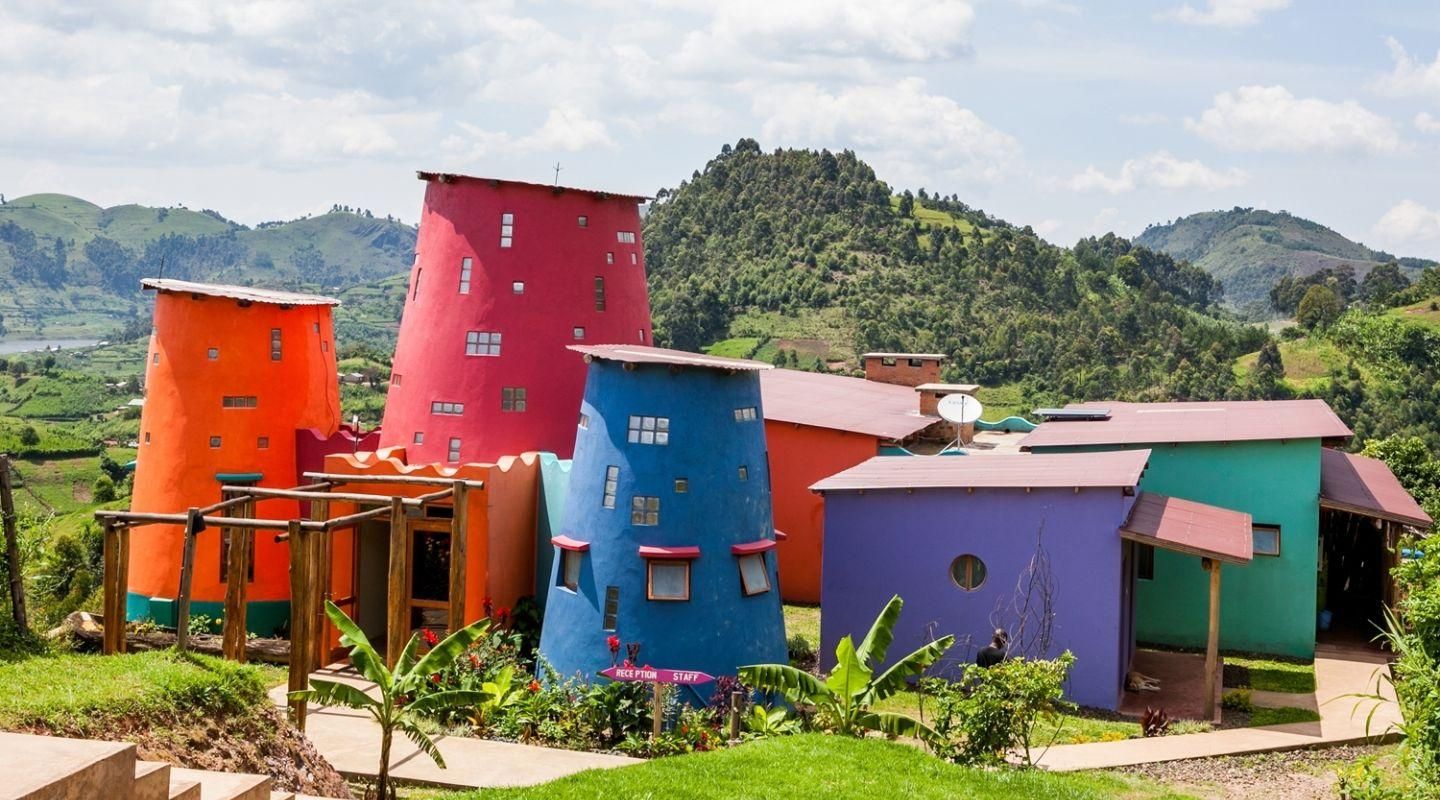 Next, we moved onto Mount Gahinga Lodge, which was my absolute favourite as it is very remote – right on the Rwandan border. We went trekking in a magnificent bamboo forest and spent some time observing another family of gorillas and some gorgeous golden moneys. The birding was phenomenal, and the guides are very well trained, again by the VSPT, and so knowledgeable. You really are in the middle of nowhere and you have the unique opportunity to spend time with a few members of the Batwa tribe. Volcanoes uses the money that tourism generates to help these displaced people build much-needed facilities in their village, such as a school. It is wonderful to see first-hand the positive impact that tourism has on the community which in turn also helps them gain an appreciation and desire to protect the gorillas.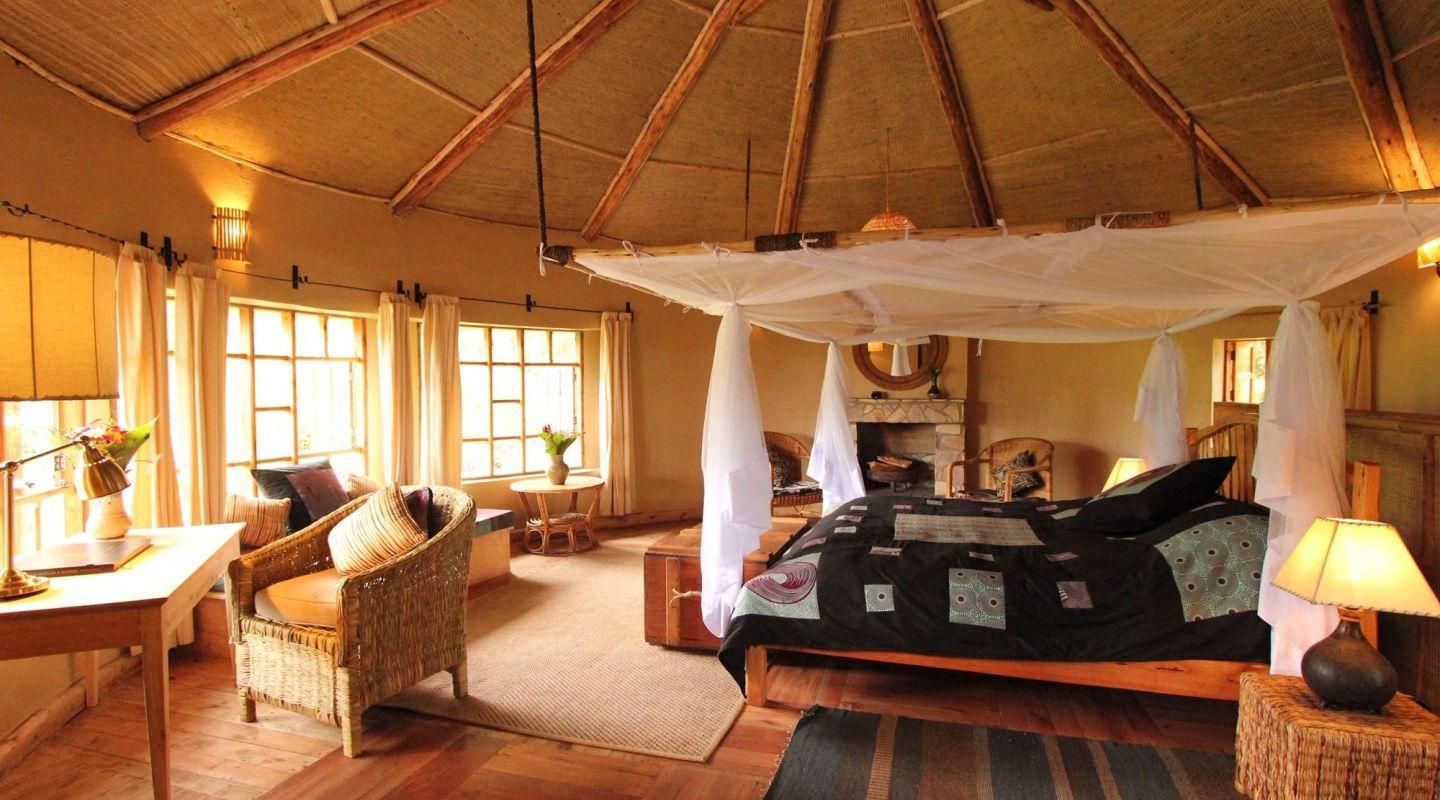 We ended off our Ugandan adventure at Kyambura Gorge Lodge in Queen Elizabeth National Park. It was raining, so we snuggled up and played board games, which was lovely after all the trekking. It wasn't all rest and relaxation though, and we were very lucky to spot some tree-climbing lions and a troop of chimpanzees passing through the gorge which was a real adrenaline rush as they are incredibly active. The park is also home to leopards and elephants and you can spot hippos and crocodiles from boat cruises along the Kazinga Channel.
VSPT has an incredible programme here too, compensating herders for any cattle lost to predators to mitigate human-wildlife conflict and poaching in the areas where livestock and wildlife co-exist.
All in all, it was a memorable trip of a lifetime, and I would highly recommend Uganda to anyone who likes to explore a little off the beaten track.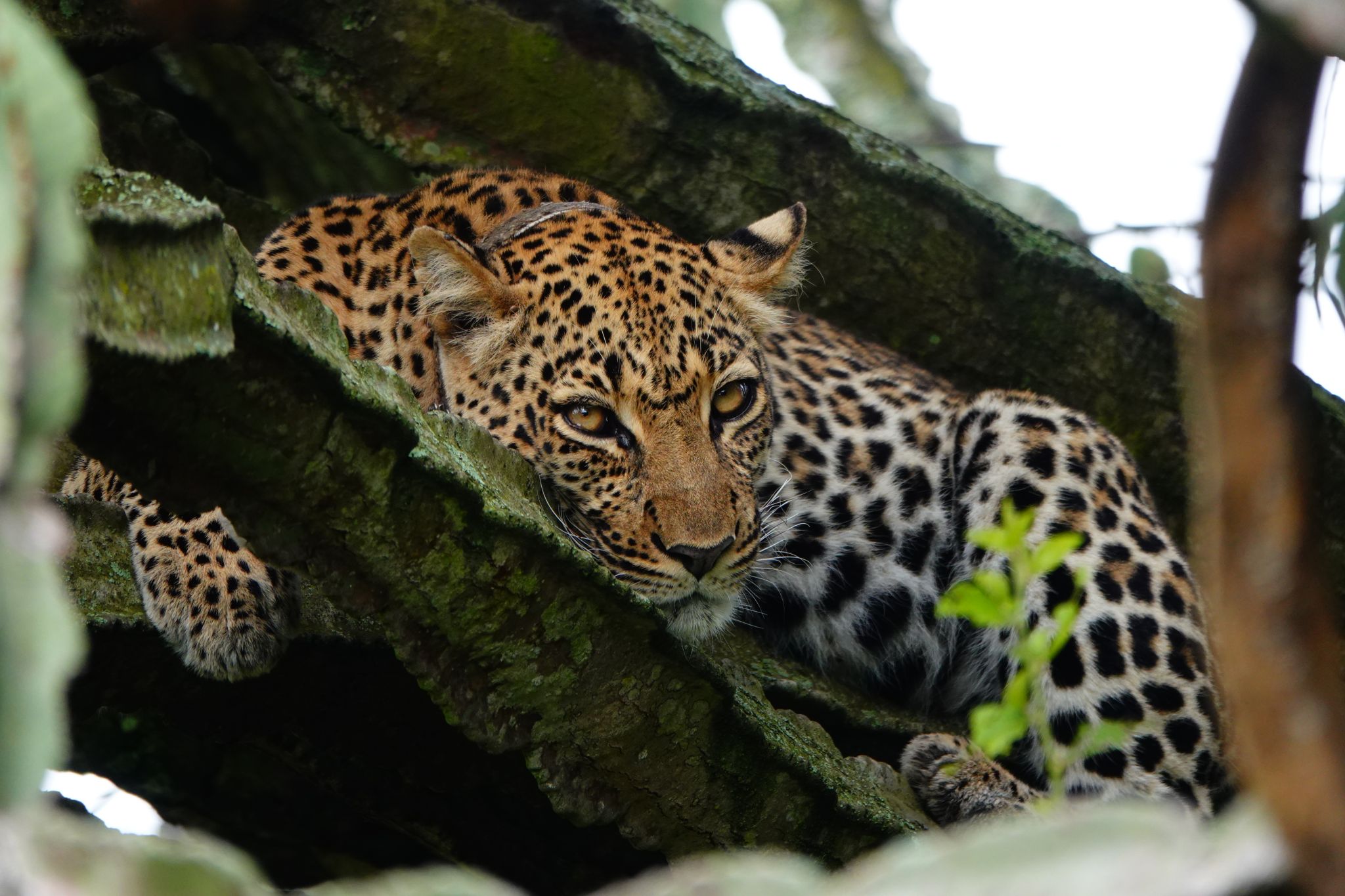 What did you think of the gorilla trekking?
You always hear people say that gorilla encounters make for a life-changing experience – and I certainly found it to be incredibly special, moving and deeply humbling. It was mesmerising to just sit and observe them – and see all their human-like characteristics. What an absolute privilege it is to see mountain gorillas interacting with each other in the wild, just as they should be.
What are some of your top tips?
Try to avoid going in the rainy seasons which are typically October/November and April/May
Pack the right kit and gear to make your climbing and hiking experience better. I recommend wearing gym leggings with a breathable top and proper hiking boots or trail running shoes that have very good grip as some section can be very steep and slippery.
Don't rush it. Take your time and linger longer in the country. Uganda really needs the tourism footfall, so by extending your time and not trying to combine too many countries together your tourism dollars can have a real impact on the local people, uplifting their economy and helping protect wildlife under threat.
Expect some long drives of at least two hours on bumpy gravel roads and try to embrace them as part of your journey.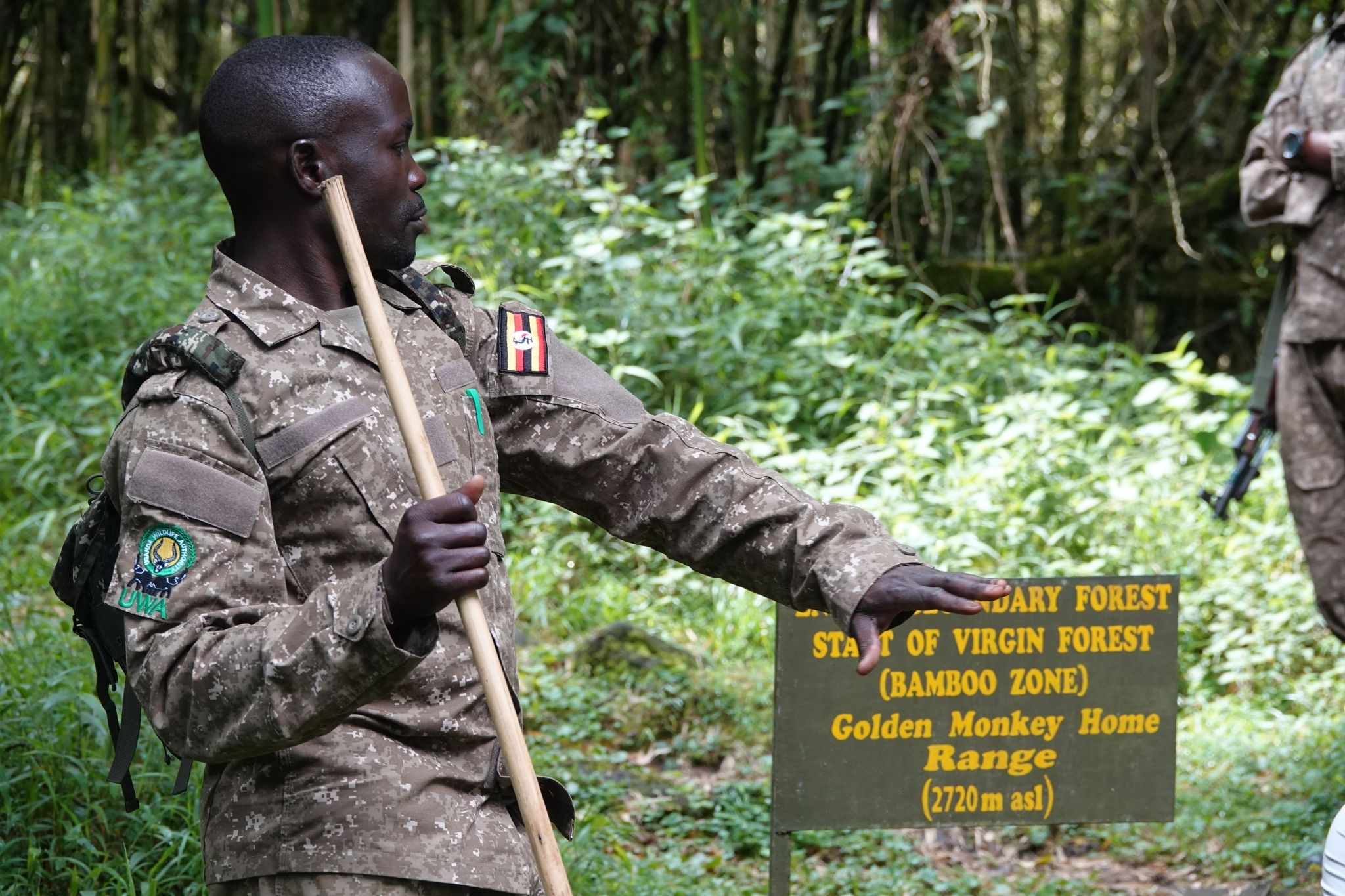 Who do you think this sort of holiday is best suited to?
Uganda is a wonderful destination for anyone with a spirit of adventure – be it first timers to Africa or experienced safari travellers who are perhaps looking to focus on seeing primates like gorillas and chimps in the wild, which is completely different from your normal vehicle-based safari.
Uganda may not be as polished as some of the more traditional safari destinations, but it is very raw, real and authentic and will win you over with its charm.