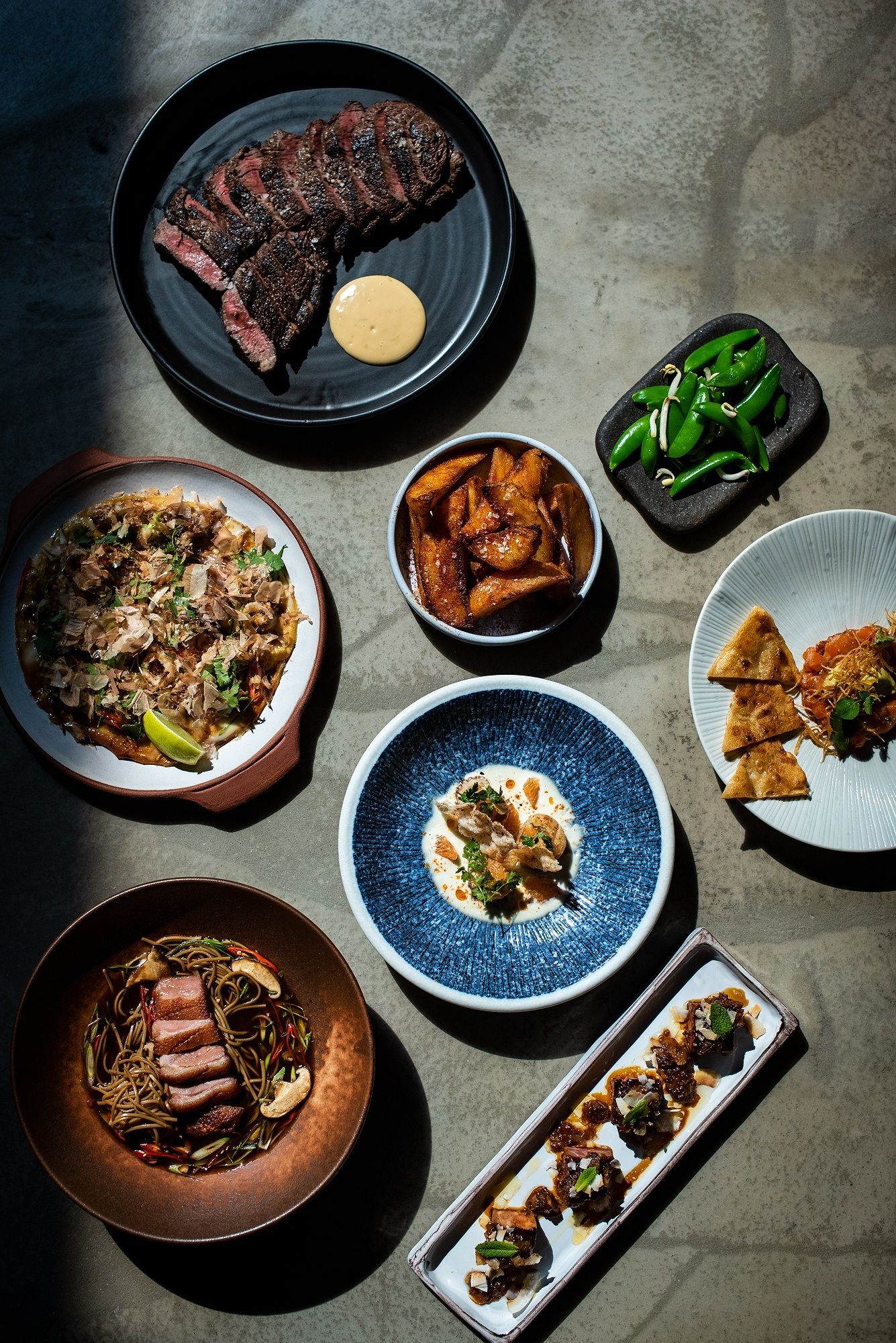 Our favourite restaurants in Johannesburg
Where to eat in Johannesburg…
South Africa's largest city began as a 19th-century gold-mining settlement, but today "Jozi" is a vibrant hub for business and is Africa's most culturally diverse city with a burgeoning food and bar scene.
It's often where travellers arrive or leave from when visiting the region and our team often gets asked for recommendations of great restaurants and foodie hotspots, so here are a few of our personal favourites.
As it's always worth booking a table in advance to ensure availability, please speak to your Travel Researcher if there are any culinary gems you don't want to miss out on.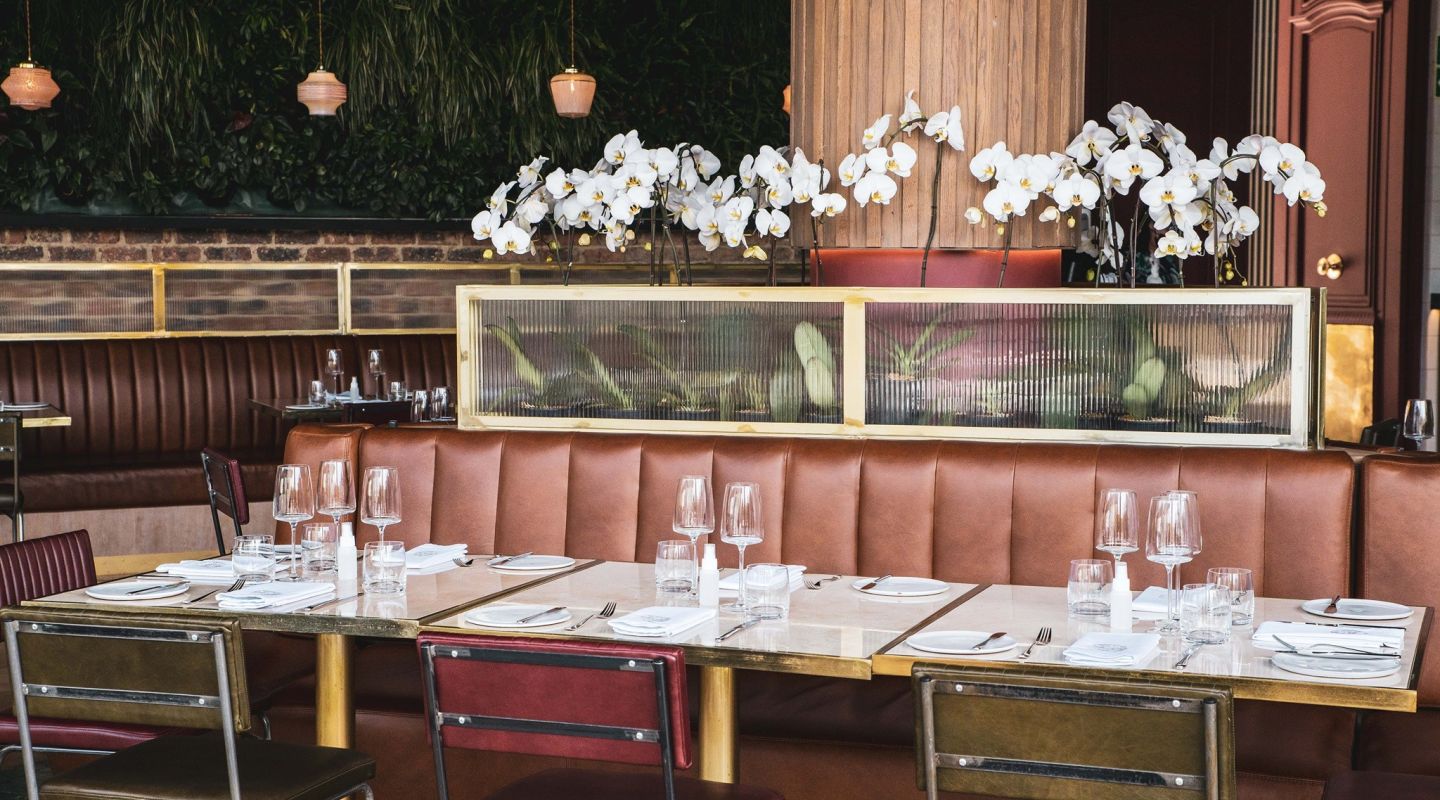 The Shortmarket Club
A la carte meets bistro
Co-owned by the renowned chef Luke Dale Roberts (famous for his many awards for The Test Kitchen in Cape Town), this upmarket brasserie which opened in October 2021 in the heart of Rosebank serves delicious, modern European food with Asian influences. They also offer a fantastic tasting menu with optional wine or cocktail pairing. Closed on Mondays.
theshortmarketclub.co.za | 1 Oxford Parks, 199 Oxford Rd, Rosebank | +27 10 006 2323
Embarc
A gastronomic journey
An impressive trio of experienced chefs including Lisa De Beer, Darren O'Donovan and Mitchel Du Plessis ensure this intimate, understated restaurant leaves a lasting impression on all who dine. Every dish is perfectly balanced and exquisitely plated. Please note they are open for lunch and dinner but are closed on Mondays and Tuesdays.
embarcrestaurantza.com | Cnr 13th Street and 4th Avenue, Parkhurst | +27 81 848 6480
The Marabi Jazz Club
Delicious food and all that Jazz
The renowned Jozi Jazz Club is tucked away in the basement of the iconic Hallmark House Hotel in the trendy Maboneng Precinct in downtown Johannesburg. In the gold rush of the 1920s and 1930s, the Doornfontein slum yards gave rise to an urban culture known as 'marabi' - the inspiration behind its interior décor. In addition to the live jazz, Marabi offers excellent food and a long bar with jauntily dressed waitrons offering friendly and slick service, resulting in what is one of Jozi's hottest and most authentic music and dining experiences. Open 18h30 till late. Closed Sundays and Mondays.
hallmarkhouse.info/dine/marabi | 54 Siemert Rd, New Doornfontein | +27 10 591 2879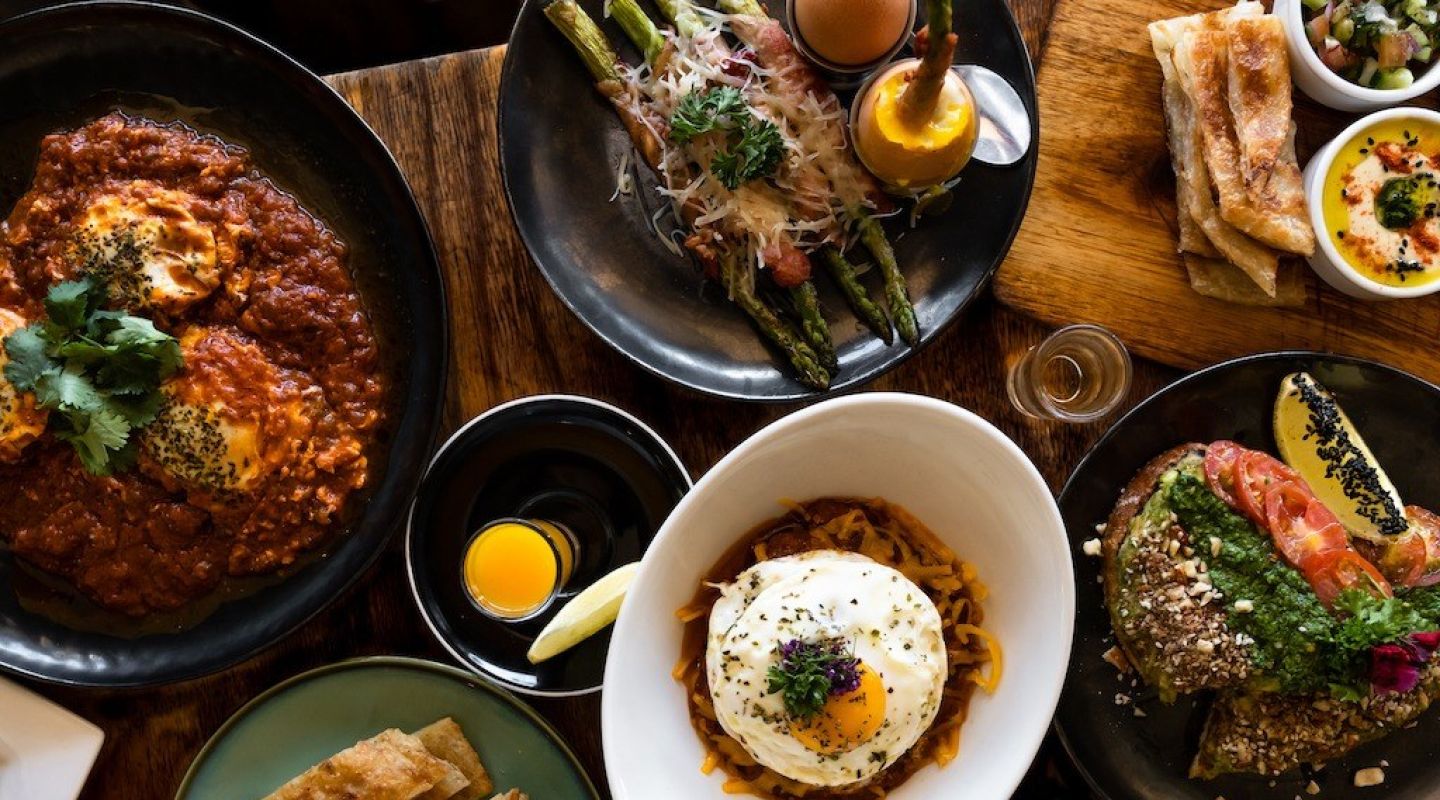 Pablo House
The perfect night "in"
Situated in trendy Melville, at its highest point, Pablo House offers breathtaking views over the koppies (mountains) and is a great location for enjoying the nightlife on Melville's legendary 7th Street. This boutique guesthouse invites guests to enjoy the views over a sunset drink on its artfully styled terrace, followed by a wood-fired pizza or speciality grills at Pablo Dos Manos. Pablo Eggs-Go-Bar is just a kilometre's tuk-tuk ride for a legendary breakfast or brunch.
pablohouse.co.za | 34th Avenue, Melville | +27 66215 0993
Kolonaki Greek Kouzina
Mezes from the Med
Heavily inspired by Greek and Mediterranean influences Kolonaki celebrates a culinary experience - but with its own personal approach. Seasoned restaurateurs Theo Holiasmenos and his chef son Vassilios run this bustling Greek restaurant where guests can select from a range of vegetarian, meat or fish mezes made for sharing - or opt for a selection of small plates, dips, salads and mains. Expect hearty food, a warm, lively atmosphere and good company. Closed Mondays.
kolonaki.co.za | 18, 4th Ave, Corner 9th Street, Parkhurst | +27 10 900 3319
Proud Mary
Champagne Chic with a conscience
Created by restaurateurs Gary Hollywood and Warren Murley, Proud Mary is a glitzy all-day eatery and wine bar in the heart of Rosebank. The mid-century inspired black brick walls, art deco doors, plush fabrics and glitzy Champagne and wine bar complement an impressive menu of global cuisine. Heading up the kitchen is chef Christo Nortier, who, together with his team creates a variety of small plates, fresh seafood and grills off the fire – rooted in his "less-is-more" philosophy, supporting local businesses, farmers, and fisheries wherever possible.
proudmary.co.za | The Bank, 26 Cradock Ave, Rosebank | +27 10 023 3316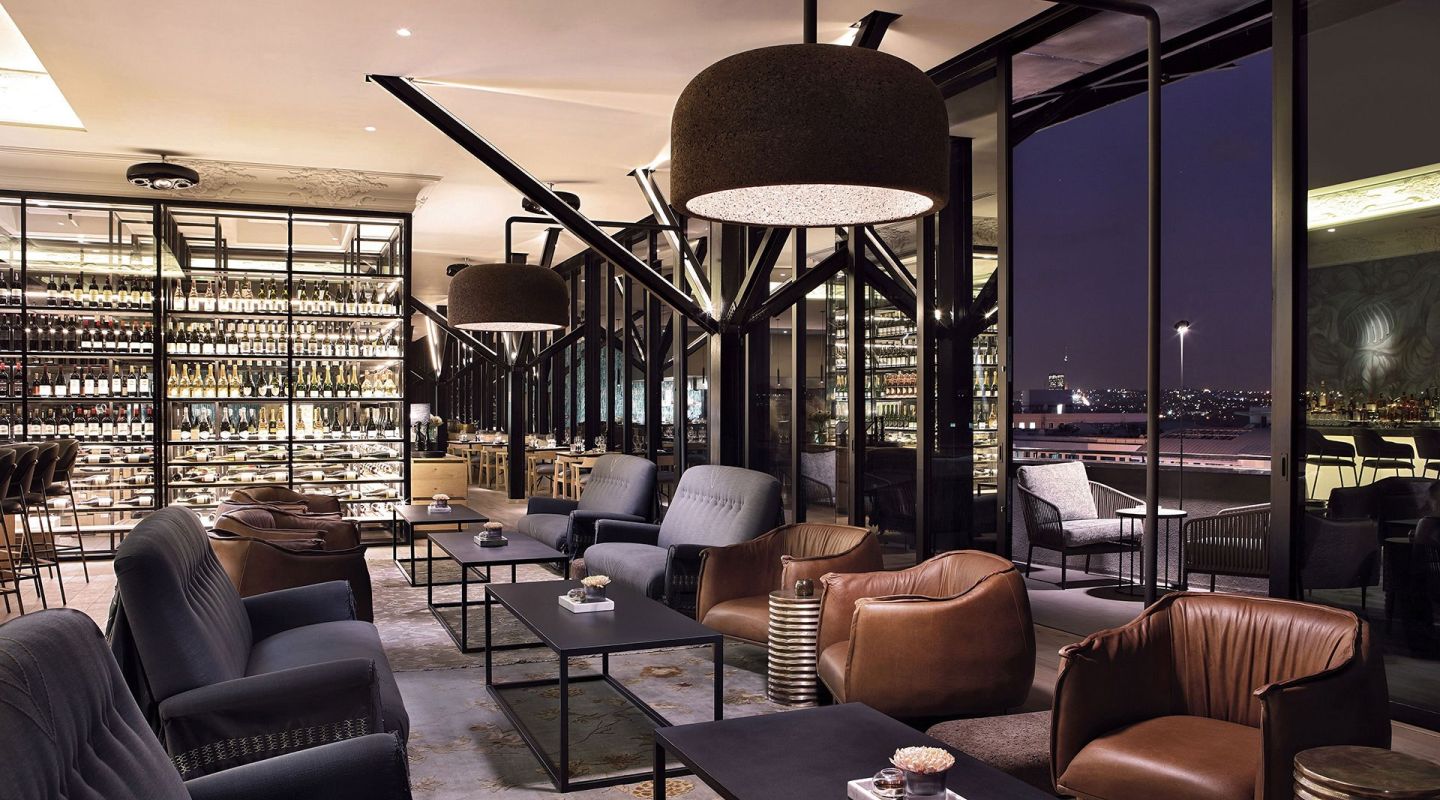 Marble - Rosebank
Quintessential South African fare - and drinks with a view
David Higgs, chef and co-owner of Marble Restaurant, is a man who takes meat seriously. His restaurant is grounded in a love for it - and the tradition of cooking on a wood-fired grill (aka a braai/BBQ). Situated in Keyes Art Mile, Marble is also a popular bar with spectacular views over the "Jozi" skyline, stretching all the way out to the Magaliesburg mountains. With unreserved seating, great music, flame inspired tapas and of course the finest cocktails, wine and spirits on offer – it's a fantastic spot for a few drinks.
marble.restaurant | Corner Keyes & Jellicoe Avenue, Rosebank | +27 10 594 5550
The Royale
Cuban-inspired Cocktails and Cuisine
Born out of chef-patron Marcel Cronje's love for Cuba's unique culture, The Royale not only serves up delicious food with hints of Cuba - but boasts an award-winning bar in the style of a paladares with a wide selection of freshly mixed (mostly rum-based) cocktails and cigars. There is also an outdoor courtyard and The Speakeasy. Packed with character for a great night out.
theroyale.co.za | 357 Jan Smuts Ave, Albans square, Craighall | +27 60 575 2471
The Four Seasons
Rooftop Bar with a View
The Westcliff enjoys birds-eye views over Johannesburg, perched up high, like a chic hillside village, surrounded by foliage and fountains. Take a ride up the glass elevator to meet friends for seasonally inspired meal at Flames which serves everything from flame-grilled regional favourites, like dry-spice–rubbed sea bass and Tomahawk Ribeye steaks, to pizza, pasta and sushi. The Westcliff is the perfect location to indulge in a few cocktails or flutes of bubbles as you watch the sunset fade into a twinkle of city lights below.
fourseasons.com/johannesburg | 67 Jan Smuts Avenue, Westcliff | +27 11 481 6000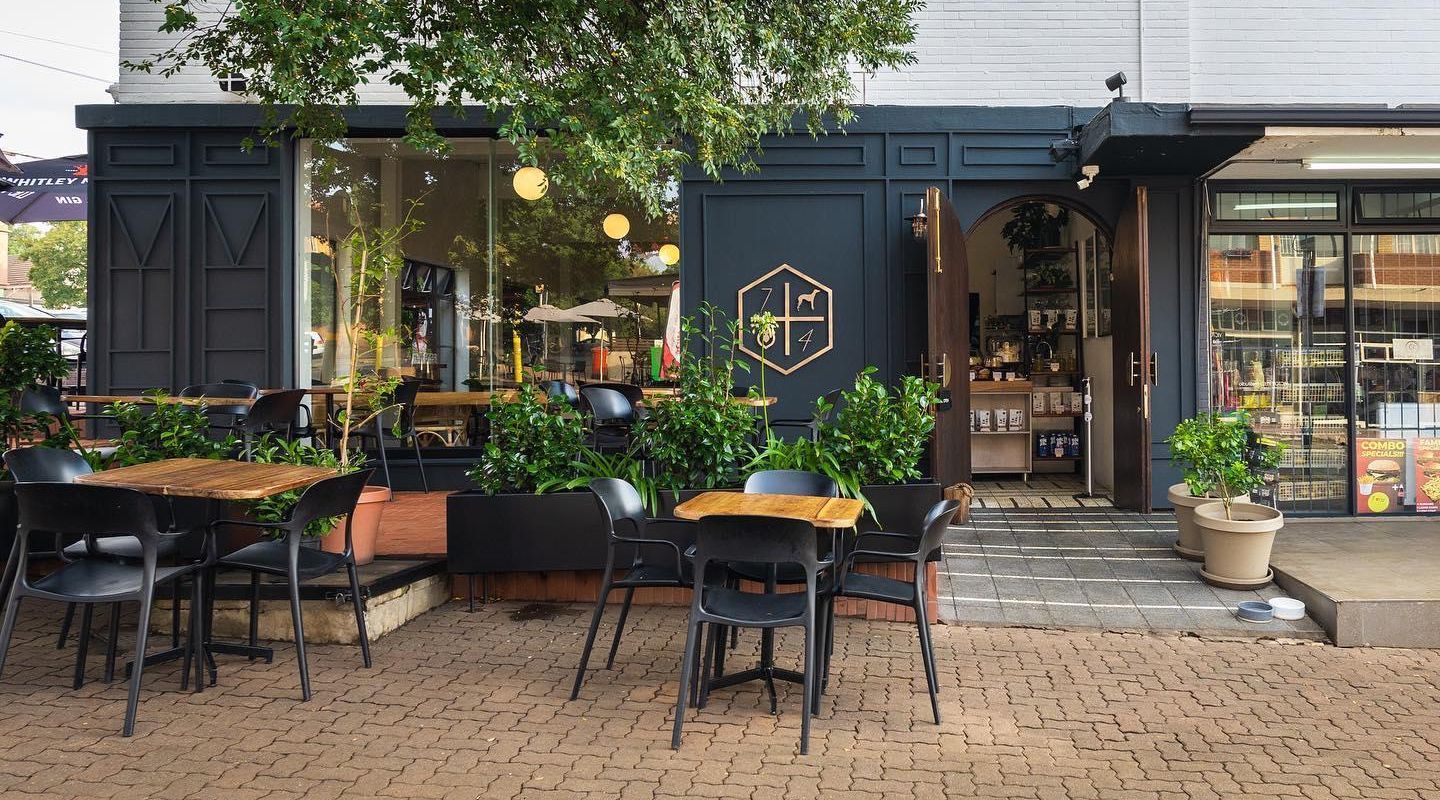 The Whippet – Linden
Neighbourhood-inspired coffee shop
Before Linden became a suburb, it was a vibrant farming community known for its peach and cherry orchards. Whippet is housed in the old Linden hotel and pays homage to its roots. The team sources only the best coffee beans, roasted by an all-female roasting team and then blended and made with passion and love by competition-ready baristas. Owner Suzanne serves up simple, "good feel food". They serve an excellent all-day breakfast. Due to limited seating, they don't take bookings on a Saturday or Sunday, so arrive early (before 08:30) and grab a glass of bubbles while you wait.
thewhippetcoffee.com | 32 7th Street, Linden, Randburg | +27 79 711 5604
Breezeblock
Trendy café and eatery
A beautiful, home-grown, owner-run, cafe space in Brixton. A great spot for a delicious breakfast or lunch with a view of their succulent garden, fishpond and reclaimed tile mural. Food is unpretentious, flavourful and healthy with vegetarian and vegan options. Signature dishes include Dutch-inspired baked pancakes with bacon and roast tomatoes, Persian-inspired baked eggs, and the Mexican classic, huevos rancheros. They serve great coffee – and breakfast cocktails! Linger over a chessboard, novel or newspaper – but whatever you do, come hungry!
breezeblock.co.za | 29 Chiswick St, Brixton | +27 781752556
Croft and Co
Friendly, owner-run coffee shop and restaurant
It is the ideal spot to detach from the daily hustle and bustle of the outside world. Croft & Co is as much about brewing great coffee and serving delicious food as it is about its connection with the community and desire to delight its customers. They work on a first come first serve basis and don't take reservations.
croftandco.co.za | 66 Tyrone Avenue, Parkview | +27 82 693 2077