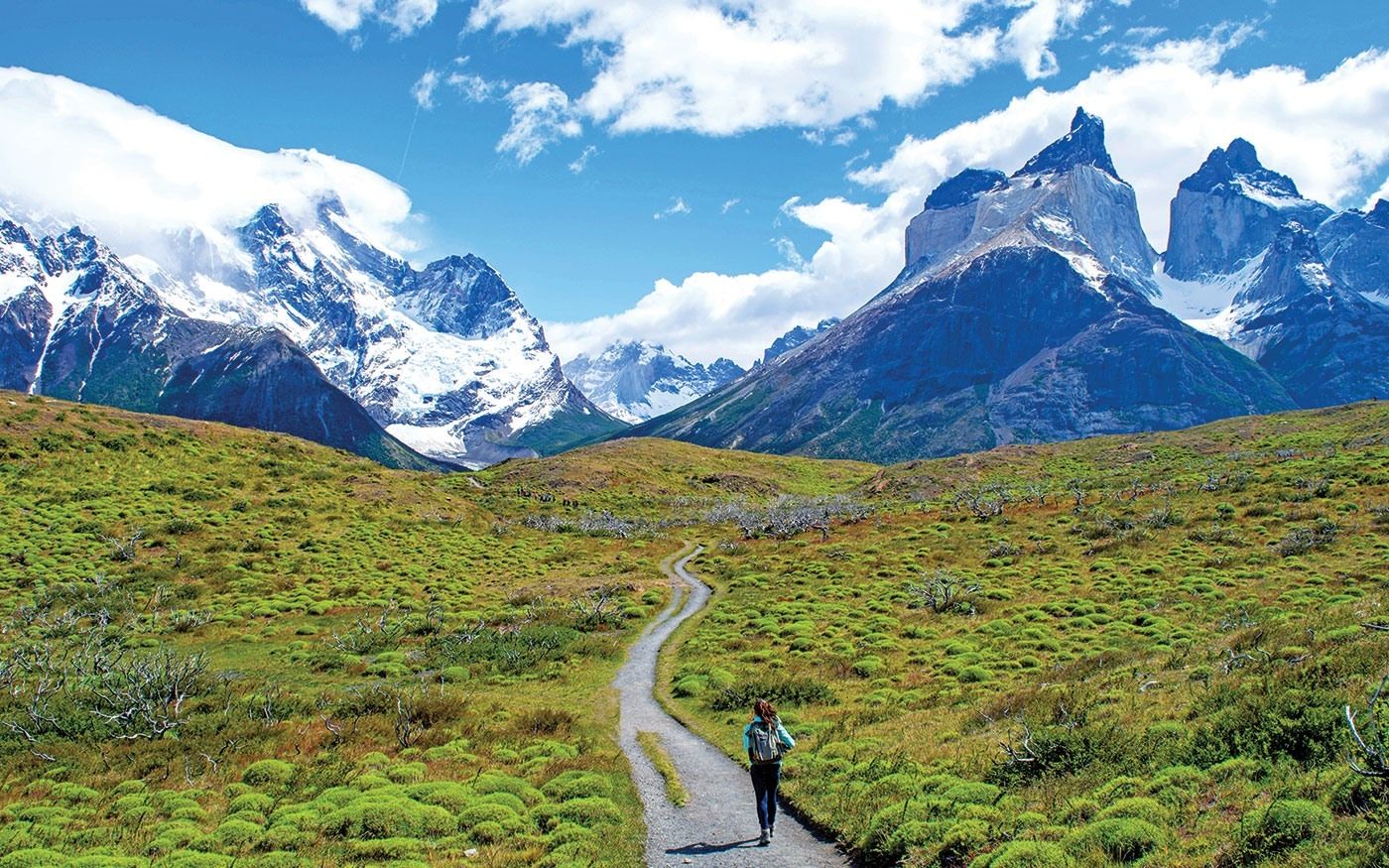 How to Travel in 2022
Travel in 2022 promises to be more inspiring, purposeful, and mind-expanding than ever. Although there's some continued uncertainty, there's also heightened resolve to get out there and see the world. Holidays promise to be bigger, better, slower, and longer, and travelling with a reputable company like us, eradicates any concern about restrictions and Covid-19 admin. It's our job to take care of the lot, so you can get stuck into the good stuff. Here are a few travel trends giving us itchy feet for 2022 adventures.
Immersive and impactful experiences
In 2022 we'll be fast-tracking to the heart of the action addressing big picture ideas with one-of-a-kind on-the-ground experiences. The adventures and places getting us fired up have as positive impact on people and place as they do inspire travellers. We don't want to just see the world (after all, we can do that on screens these days); we want to feel, taste, and smell it. We're looking for the kind of exploration and connection that quickens the heart and makes a lasting impression.
In the Maasai Mara, Cottar's Impact Experiences revolve around The Long Run's 4C ethos – a holistic balance of Community, Conservation, Culture and Commerce. Activities look beyond the run-of-the-mill safari experiences to connect guests with everyone from female rangers to researchers at the partner not-for-profit Pangolin Project. In-house Torobo hunter-gatherer, Letilet, leads a medicinal plant walk and talk to share indigenous wisdom and practices in danger of being lost.
On the other side of the Atlantic Ocean, over the Andes Mountains, a series of geodesic domes dazzle against the red earth of Ecuador's Sincholagua and Cotopaxi volcanoes. The domes are the low impact, yet luxury accommodation provided by Cotopaxi Sanctuary Lodge, a new concept allowing guests to immerse fully in the Andean landscape. Experiences on offer include mountain biking, hiking, horseback riding, and a cooking class that revolves around grains and vegetables native to the Andean Sierra region. Kids can help harvest potatoes and mortinos, a local blueberry variety.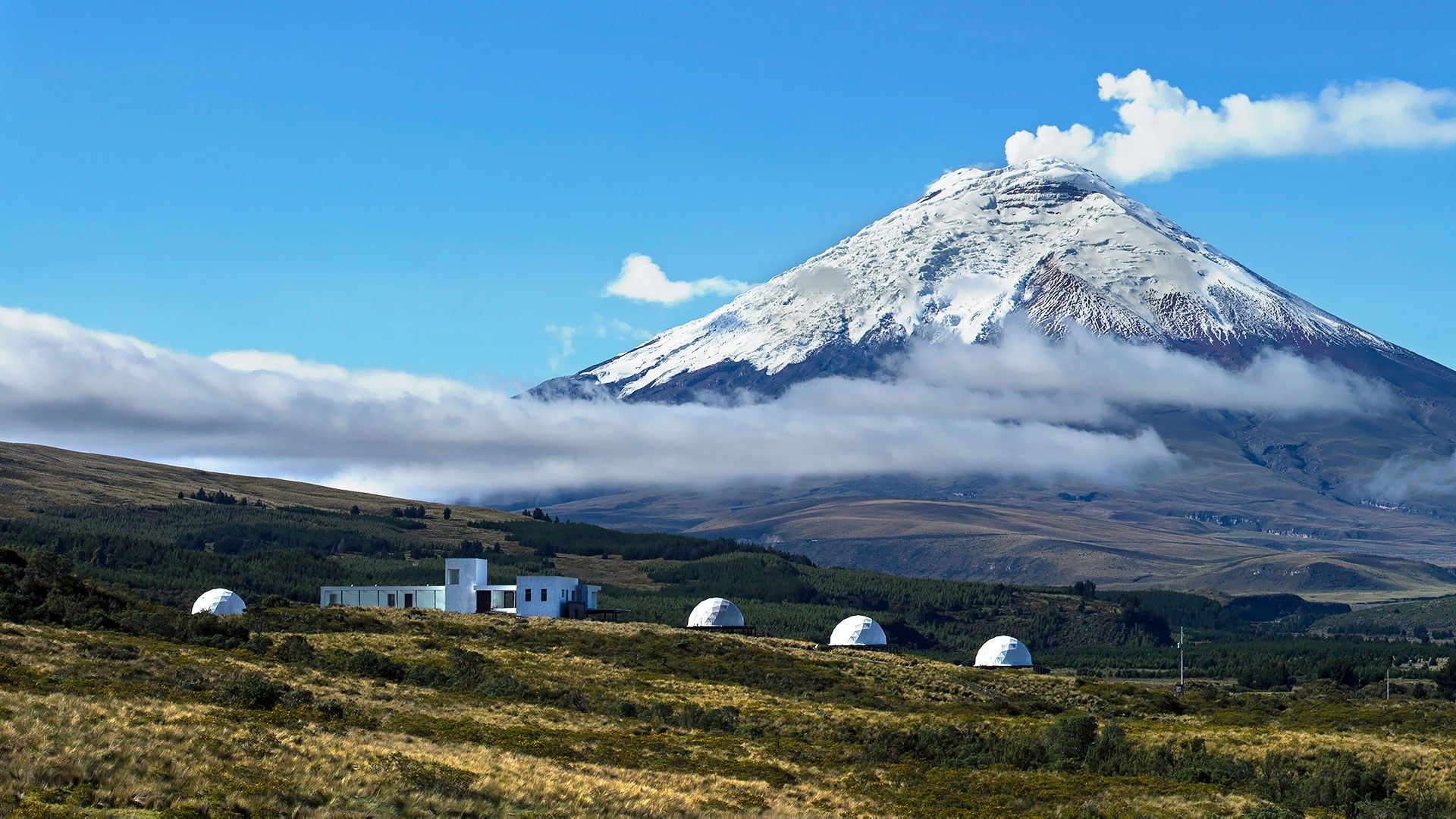 Overland adventures and going slow
The climate crisis isn't going anywhere, so going slow in 2022 will help to slash our travel carbon footprint (by up to 90 per cent when choosing a train over a plane in some cases). But being kinder to the planet isn't the only reason to ditch internal flights and take the slower, overland route. Doing so adds to any adventure, offering a window into the subtle shifting of geography, landscapes, and cultures that flying often bypasses.
Some destinations are made for slow adventures, including Chile's Lake District, often overlooked for the more touristed Atacama and Patagonia. Well-connected tarmac roads make distances manageable, and between the snow-topped Andes bordering with Argentina and the gentle Pacific shores of Chiloe Island, the landscape is plenty varied. Road tripping here offers a more practical Covid-era option, too — self-driving with minimal in-destination flights. Adventures include wildlife watching at Huilo Huilo's epic mountain and lakeside nature reserve, touring the outer Chiloe Island's on Tierra Chiloe's traditional boat Williche, and sampling Chile's ancestral and foraged flavours at luxury rural retreat &Beyond Vira Vira.
In Indonesia, going slow means taking to the sea. Sequoia is a handcrafted 26-meter yacht that raises her Doyle sails when wind graces the Raja Ampat sea — one of the world's most biodiverse marine spots. Designed and crafted by local artisans, the boat is sustainable to its core. There's no palm oil or plastic on board. Excursions go slow, too; snorkelling, diving, birding, and hiking offer a gentle pace of living.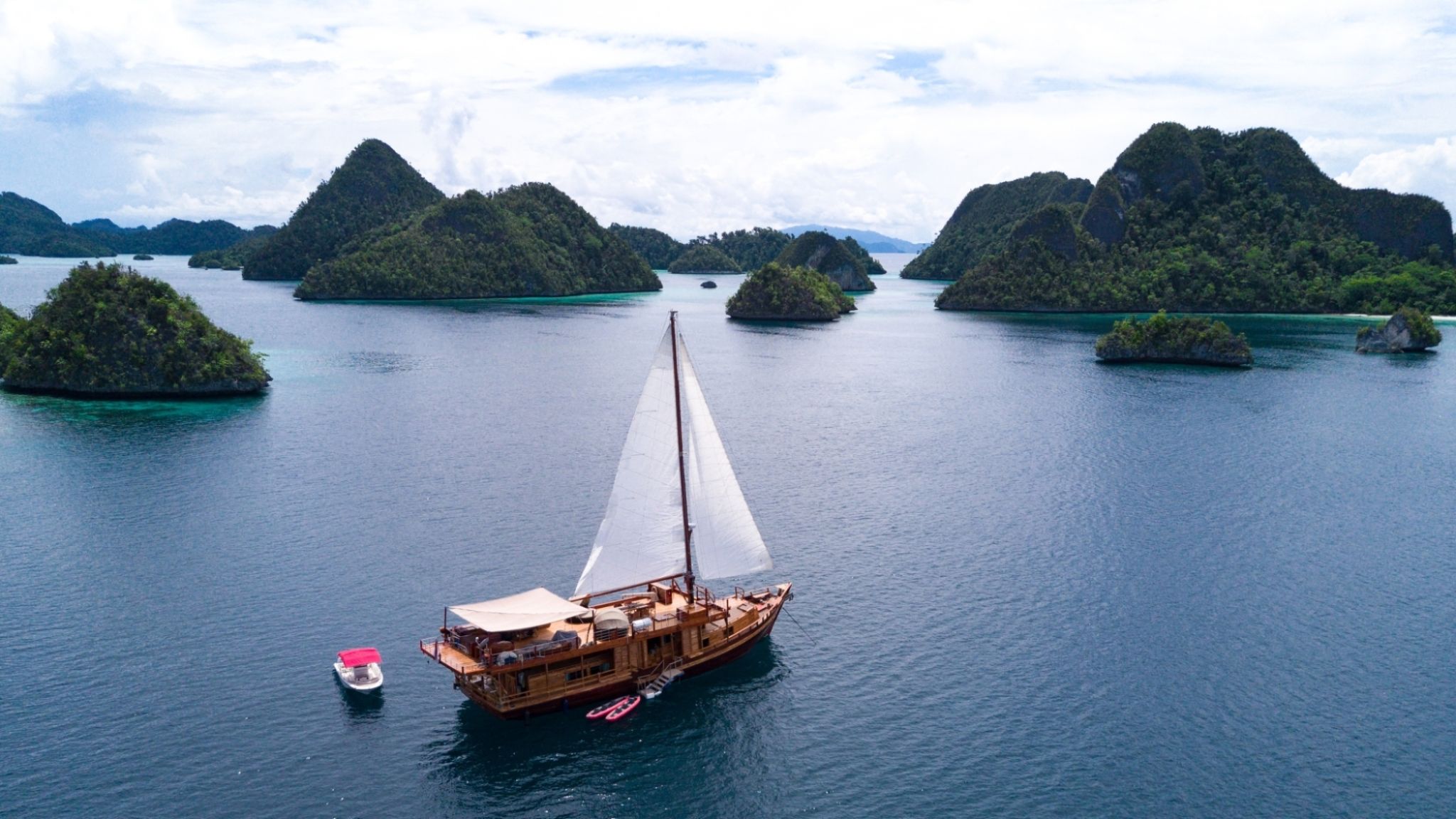 Nature, nature everywhere

The rewilding movement will continue to gain momentum globally in 2022, which is great news for travel and nature enthusiasts like us. Conservationists from Patagonia to Hawaii to Scotland are creating experiences to help fund critical restoration work and get travellers and local communities closer to the natural world.

In Scotland, Alladale Wilderness Reserve, a 90 square kilometre slice of dramatic glens, hill lochs, and forests with a smattering of sensitively restored suites and lodges, an hour's drive north of Inverness, is leading the charge. Native tree planting and peatland restoration are helping to turn back the clock on centuries of over-grazing, primarily by deer. Only one percent of what the Romans called 'the Great Forest of Caledon' remains today, and pioneers like Paul Lister, owner of Alladale, are trying to rectify that. It's not only us Highland enthusiasts that reap the rewards, but the threatened Scottish Wildcat is also enjoying an enclosure on the estate.
After COP26, all eyes are on Brazil as initiatives try to restore and protect its fragile ecosystems, which play a critical role in the planet's health. While many head straight for the infamous Amazon, we prefer to explore the lesser-known biospheres of The Pantanal and The Cerrado that surprise and delight with unexpected wildlife and conservation stories. Our two-week conservation adventure includes a jaguar safari from Caiman Ecological Refuge, maned wolf tracking from Pousada Trijunção, and exploring community-driven wildlife corridors from Comuna de Ibitipoca.
Staying for longer
Less resort and country hopping will mean less Covid-related admin in 2022. It also means fewer carbon emissions, a deeper connection with, and a more meaningful impact on a destination. What experiences do you seek out on day five or seven of staying at a safari lodge? You ditch the game drives and instead head out by bike, on foot, or on horseback. Perhaps you delve into a back-of-house tour or visit local communities. You might even be invited to market day with the head chef. We never thought we'd say it but staying longer and staying put looks pretty tempting in 2022.

In Botswana, Mashatu Game Reserve has launched a series of long-stay packages in response to demand from guests. Six-night stays combine Mashatu Lodge and either the Mashatu Tent Camp or Tuli Safari Lodge. Moving between the banks of the mighty Limpopo River and the more forested northern part of the reserve, guests get a unique chance to delve deeper into Mashatu's landscape.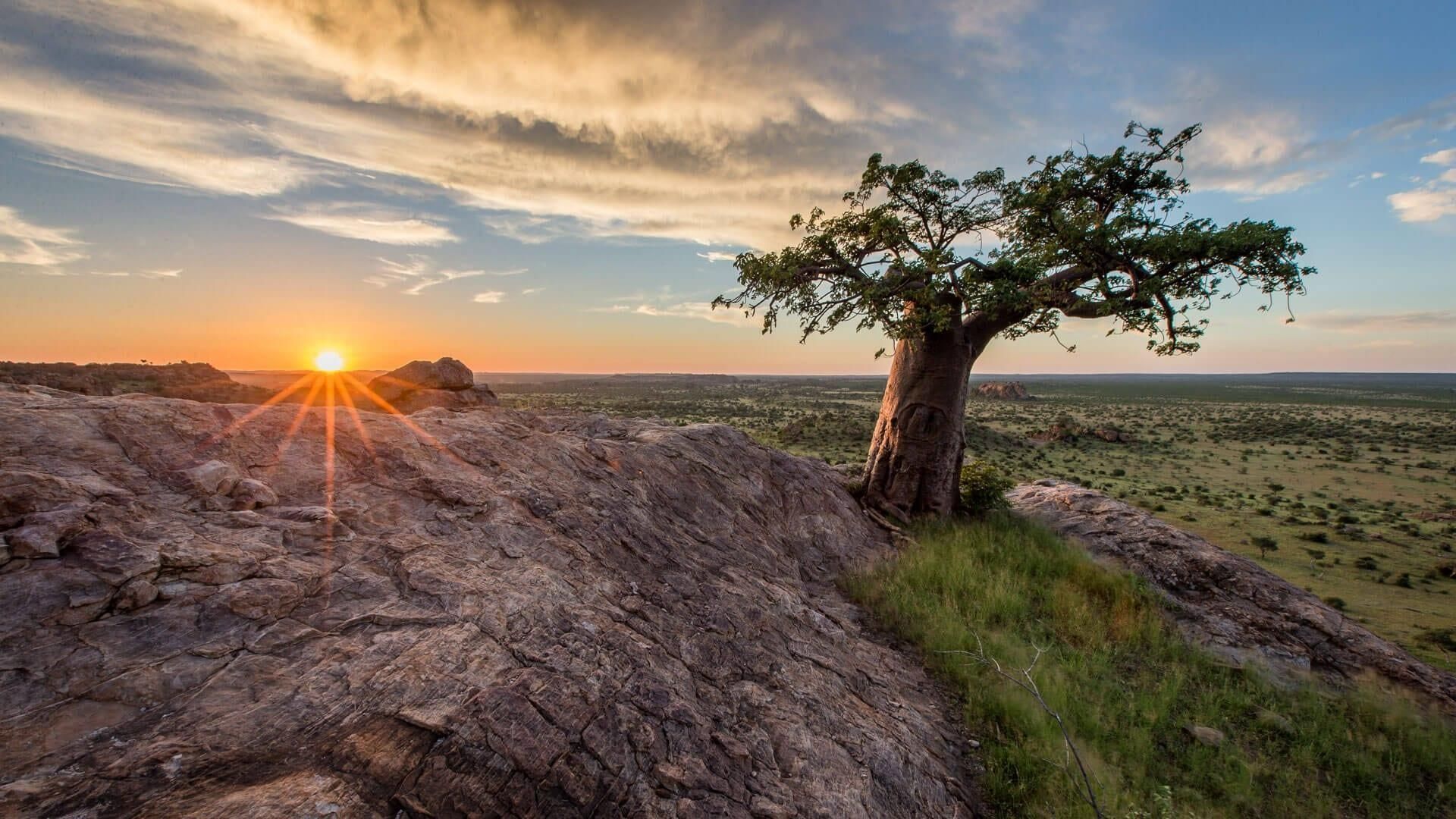 Fully embracing a 5C ethos – combining Conservation, Community, Culture, Commerce and Consciousness – Namibia's Wolwedans is another destination on a mission to facilitate a slower, more meaningful connection. Scattered throughout the 220 000-hectare NamibRand Nature Reserve (where there's just one bed per 1000 hectares), after paying the full rate for the first two nights, guests receive a 50 per cent discount for the remaining time.
Spontaneous departures
We predict another year of last-minute departures in 2022 as we continue to celebrate the freedom to explore the globe. Life is for the living, after all!
Availability remains good in Latin America, where some of our favourite eco-lodges and experiences offer the perfect balance of exploration and relaxation. Thanks to its pocket size, from cloud forest to volcanoes and Quito's exceptionally well-preserved historical centre, Ecuador has it all on an achievable scale. At Mashpi Lodge, onsite researchers only recently discovered a new species of glass frog, adding to the list of 400 species of birds, trees, and frogs, all endemic to the region. Also driving distance from Quito, Hacienda Zuleta offers a slice of luxed-up rural life in a 17th Century lodge and working farm in the foothills of The Andes.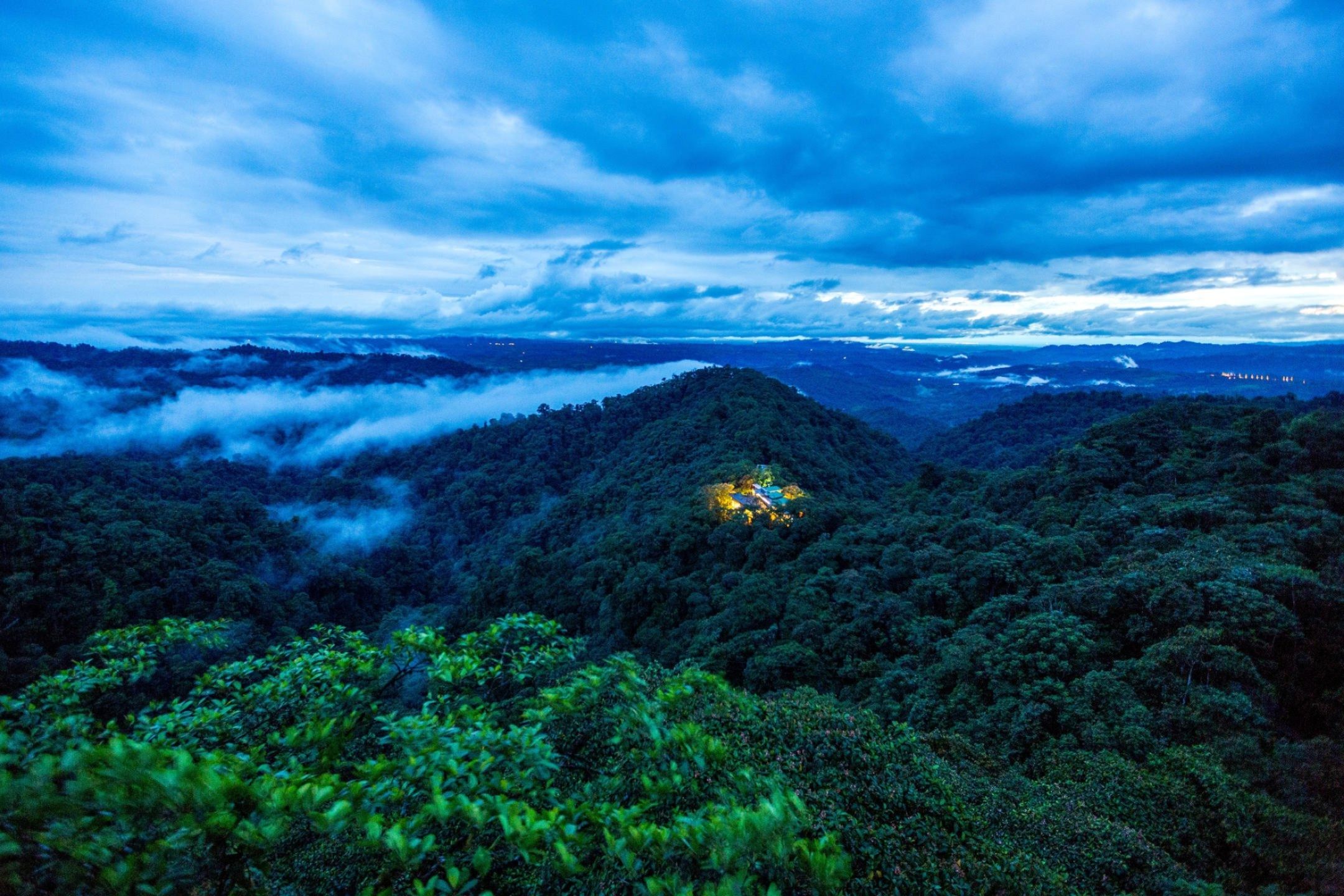 For a trip of a lifetime, there's no better time to explore The Galapagos by boat. January and February is turtle hatching season, one of the most rewarding times to explore the volcanic archipelago. Guests of all ages will enjoy days snorkelling with everything from parrotfish to sea lions and hammerhead sharks from white-sand beaches and impossibly deep rocky islets. Ecoventura's Theory or Origin boats provide everything needed for just 20 guests at a time, ideal for spontaneous departures that create a lifetime of memories.