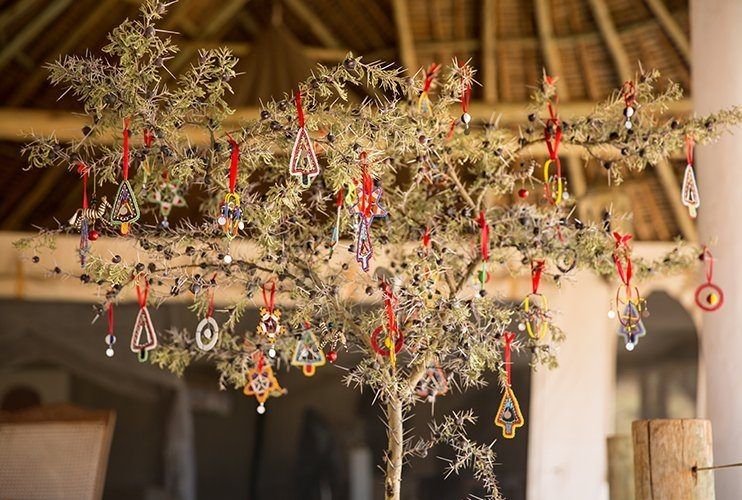 Festive shopping with purpose
Gifts from around the globe that give back
Before the last-minute festive rush lures our pounds into the hands of those that have enough, get shopping for unique gifts that have a positive impact world over.
Although nothing compensates for the real-life thrill of shopping in a melee of unfamiliar sights, sounds and smells, since Covid-19, it has become easier to support and connect with artisans and craftspeople world over without leaving home. From indigenous weaving collectives in Peru to cookbooks championing regional flavours throughout Africa, many of our travel partners now use funds from online shops and galleries to finance conservation and community projects. What better way to celebrate the festive season than to give back twofold for each gift?
Here are a few of our favourite online marketplaces that will bring a slice of the globe straight to your doorstep: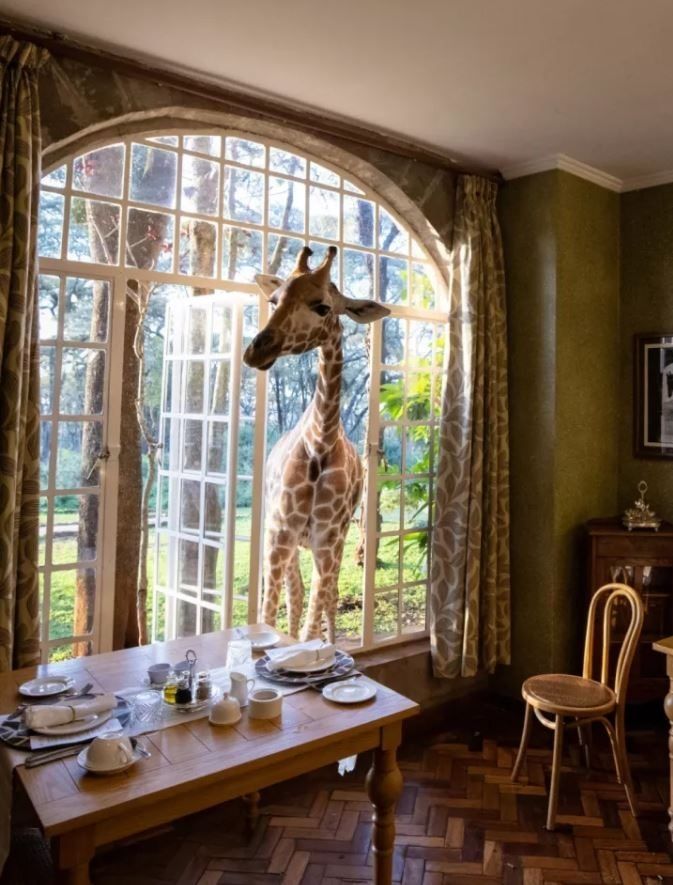 Giraffe Manor Shop, Kenya
Each item in the carefully curated Giraffe Manor Shop relates to a cause or connection close to an employee's heart, from partner pilots to Samburu guides, creating a wonderfully purposeful and eclectic range of goods. Cosy up in Mia Kora scarves, which depict giraffes fading into the distance. As part of the On the Move collection, proceeds directly support the endangered Rothschild's giraffe. Also in the shop, Zebra Kiondo Baskets will add a welcome jot of colour to the depths of Northern Hemisphere winter; they are handwoven by rural women's self-help groups that support over 600 Kenyan women. With sunnier days top of mind, every pair of Twiga Afridrilles (a spin on espadrilles) provides full-time employment for mothers at the Ubuntu Special Needs Centre on the edge of the Great Rift Valley.
Shop more ethical goods handpicked by the Safari Collection's knowledgeable team here.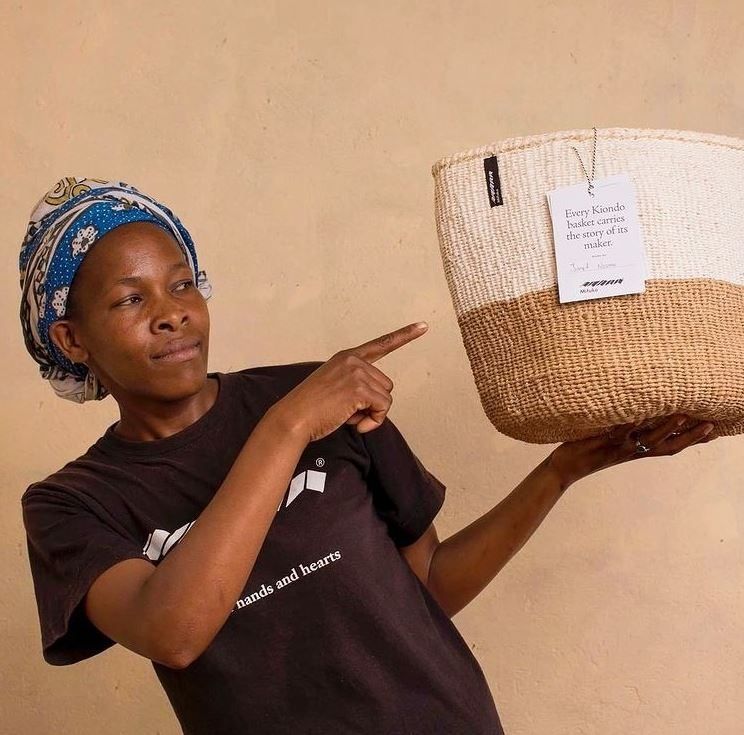 The Singita Boutique & Gallery, South Africa and Tanzania
Singita's new online shop offers non-guests the chance to purchase much-loved, award-winning lodge interiors from South African design duo Cécile & Boyd. For anyone longing for African travels, Singita's 274-page coffee-table style cookbook is an inspiring gift option. Showcasing recipes gathered from every region – from Tanzanian futari (sweet potato, butternut, and coconut stew) to South African classics such as malvapudding and Zambezi beer-battered bream – all profits go to the Singita Community Culinary School. Working in South Africa and Tanzania, the school provides skills for more young people from the communities surrounding Singita Kruger National and Singita Grumeti to become the next generation of chefs.
Whip up a feast fit to transport you across the globe here.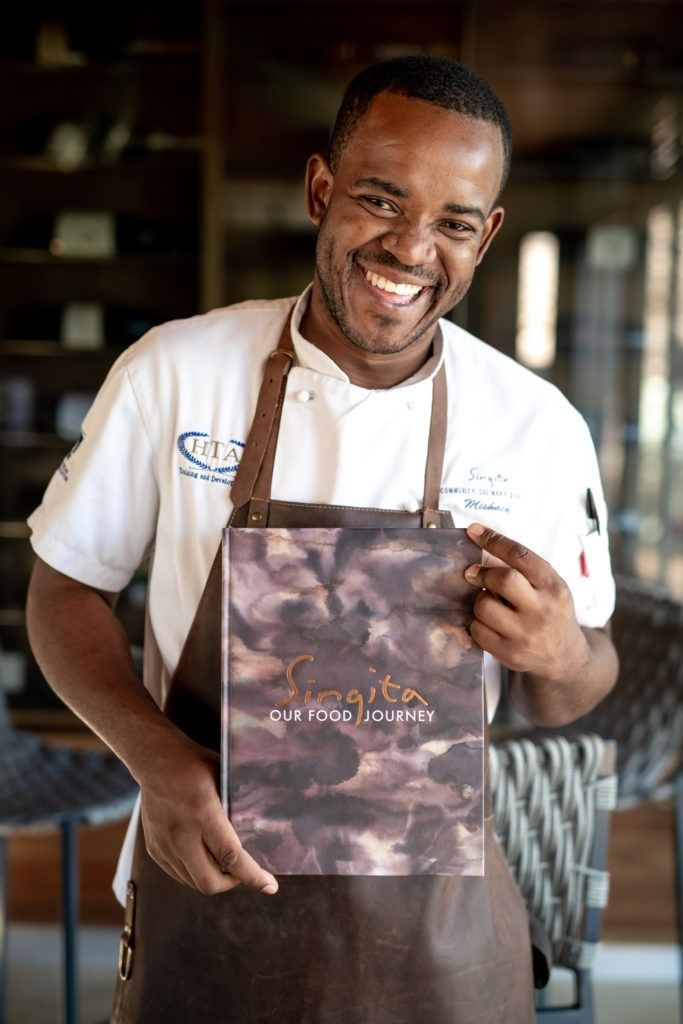 Awamaki, Peru
From vibrant woven tote bags to snug-as-can-be 100% alpaca yarn hats and scarves (for kids and adults), Awamaki curates a collection of beautifully crafted goods from the Andes' remote Quechen communities. Located in the Sacred Valley of the Incas of Peru, Awamaki (meaning 'handmade' in Quechua) works with Andean woman's artisan cooperatives to develop their technical and administrative skills and connect them to an international marketplace. Awamaki's two programs, traditional crafts, and rural community tourism, help 180 women in remote Quechua villages. The long-term goal is to launch each cooperative as an independent business to avoid dependence. By advising the cooperatives on what the international market is looking for, everything from dye colours to weave designs, Awamaki expands the ancient crafts' market and outreach via an online shop.
Browse woven goods designed and made in The Andes here.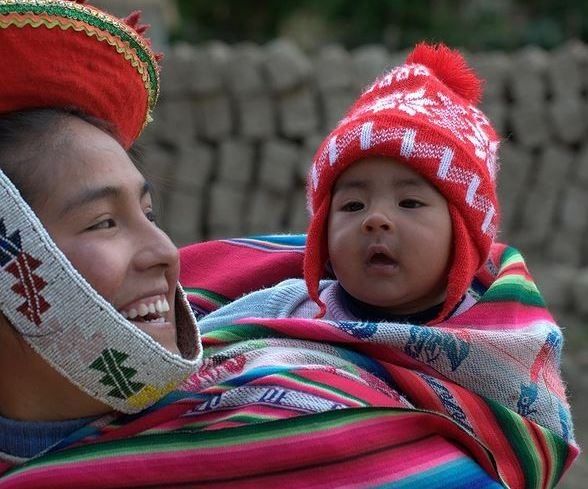 Stitch Sainte Luce, Madagascar
Initially established to train 12 women in embroidery skills to sell traditional Madagascan crafts to international volunteers on the island, Stitch Sainte Luce has grown into a cooperative of 100 plus women, each using funds from the business to support up to 11 others in their community. Esterline, the Co-operative President, comments, "Income generated from selling embroidery with Stitch has not only helped afford school and hospital fees but also small luxuries like new clothes for church." Embroidered products from ties to belts and cushion covers, many of which feature Madagascar's infamous wildlife, make wonderfully unique gifts. They're available on Stitch's Etsy shop.
Explore Madagascar's finest embroidery skills here.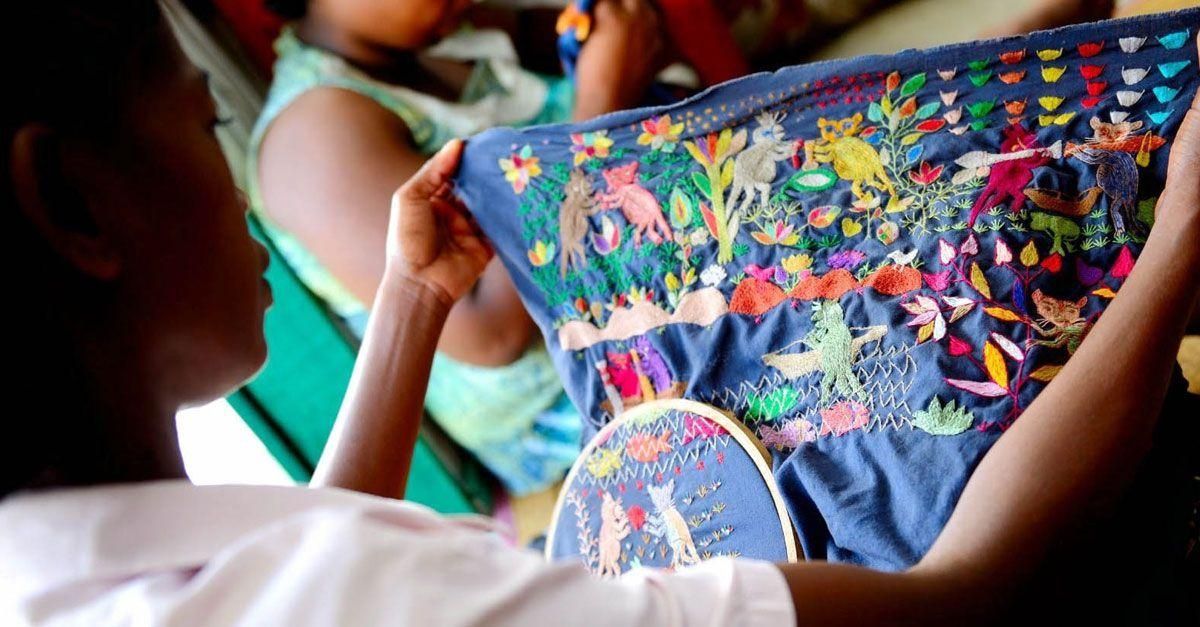 Zambezi Joy Society, Zambia
It's hard not to jump with joy and feel festive cheer while browsing Royal Chendu's eye-popping online shop, aptly named the Zambezi Joy Society. The shop connects Zambia's unique designs and makers with a global audience to help promote Zambian craft and support livelihoods. The shop's Chitenge (an East, West, and Central African fabric like a sarong) table wear, pet wear (dog bow ties – perfect for a Christmas soiree), cushions, and other designs are all made in villages close to Livingstone, Zambia and the wider Zambezi area. Profits from sales have enabled one maker, Mrs Njapao, to purchase an electric sewing machine. Besides fabrics, Mabi Sitali makes traditional doorbells and Tonga stools for the shop. Born without the use of his legs due to polio, Mabi was unable to attend school and turned to woodworking instead.
Order some Chitenge cheer here.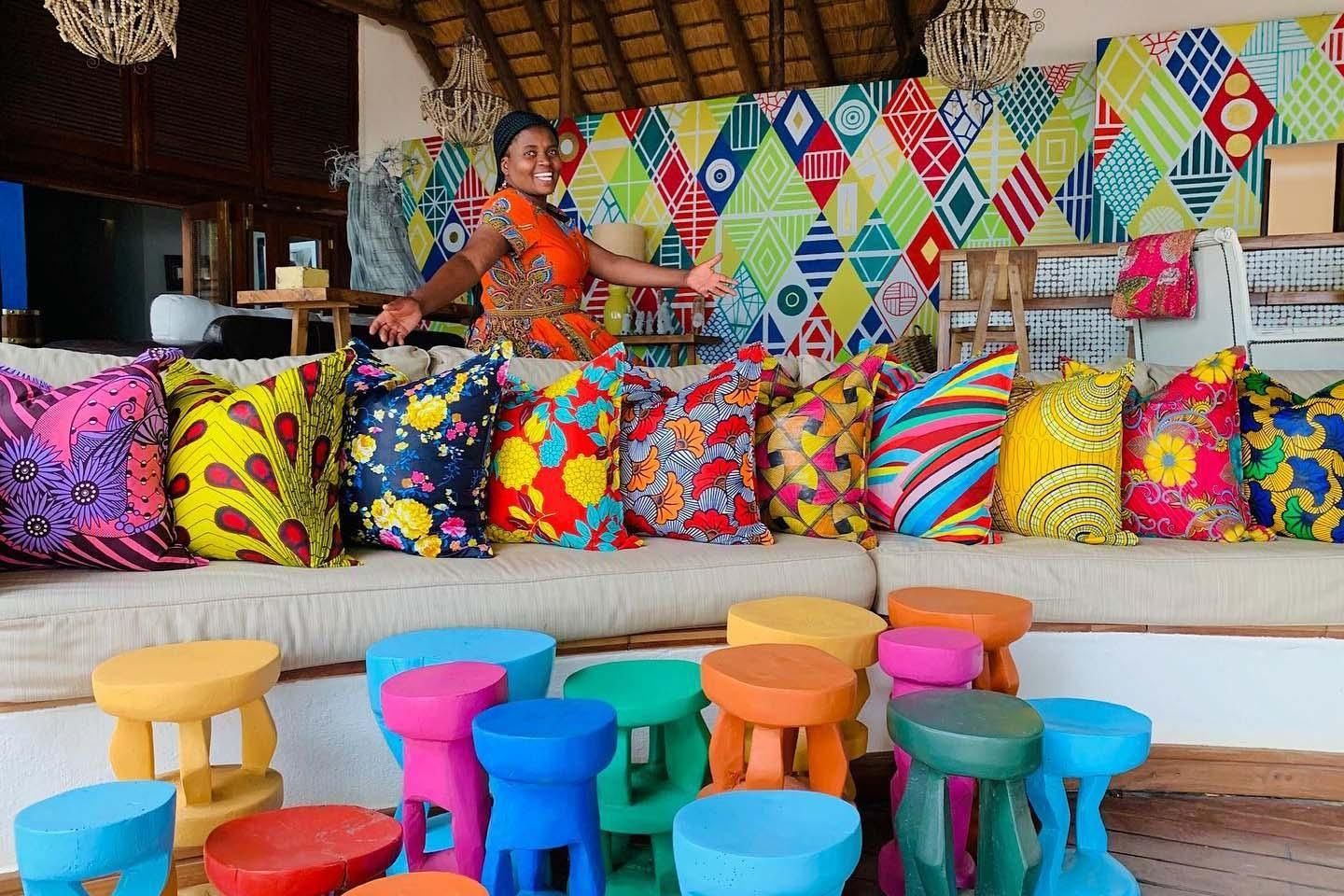 Ribola Art Route, South Africa
A haven for birdwatchers and adventurers looking for heady heights, plunging gorges, and the occasional large predator, the area surrounding Vhembe Biosphere Reserve and the Western Soutpansberg Nature Reserve in Limpopo is also well-known for its community-cultural tourism projects. At the heart of a melting pot of creatives and heritage from Tsonga, Venda and Shangaan cultures, the Ribola Art Route, near Elim, usually invites visitors to make clay pots, paint cloth, and learn to play an instrument. While Covid-19 has decimated this source of income, Ribola Art Route has successfully gone online selling wooden sculptures. The shop features Amorous Maswanganyi's reflections of everyday life, including a Businessman in a suit, tie and village-made tyre-sandals and Kenneth Nonyana's elegant and subtle depictions of trauma. Ideal gifts for art-lovers that want to be transported elsewhere! Six artist videos and the e-commerce site has so far helped to generate R30,000 (£1528).
Shop sculptures from six world-renowned artists at: https://www.ribolaartroute.com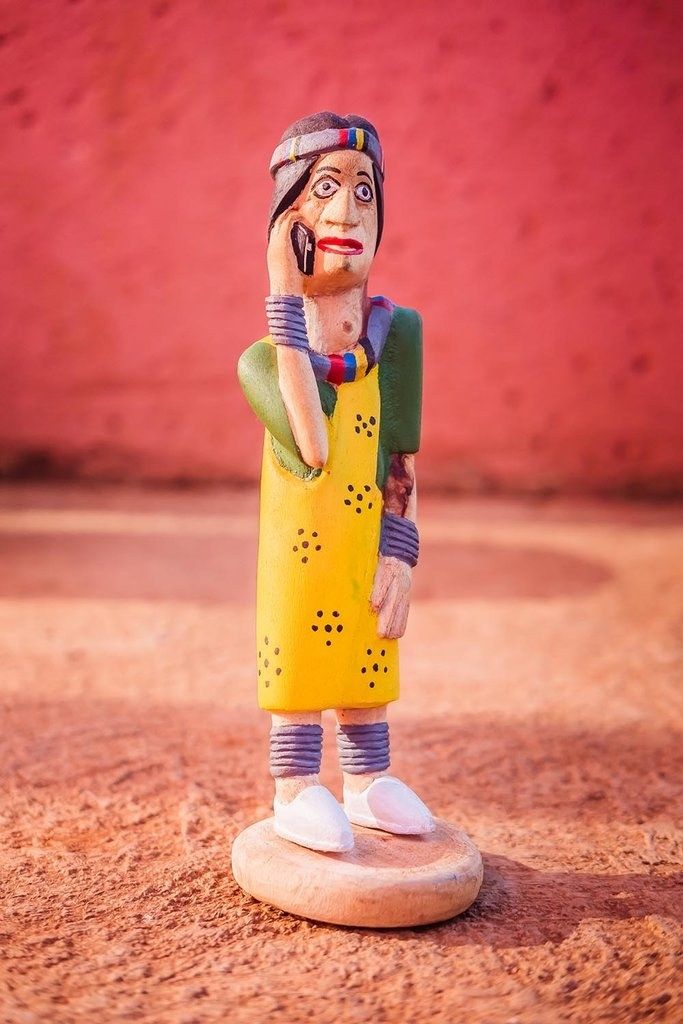 Tienda del Bosque, Chile
Protecting and conserving over 240,000 acres (97,124 hectares) of temperate Patagonian Rainforest, Huilo Huilo Biological Reserve operates according to The Long Run's 4Cs – a holistic balance of Conservation, Community, Culture and Commerce. An essential aspect of Huilo Huilo's work is to ensure the local community, including indigenous groups, benefits from tourism and nature's protection so that their rich culture and heritage can thrive. The reserve's online shop, Tienda del Bosque, not only reflects this ethos by sending profits directly to conservation and community projects, but the products educate people about native wildlife. Handicrafts make for intriguing stocking fillers; felt creatures like Chucao and Monito de Monte (our favourite Chilean rodent) and fairies, are made by a women's teller (workshop) in local Neltume according to a tradition that stems back hundreds of years.
Wise up on native Chilean wildlife while shopping at: https://www.tiendadelbosque.cl/