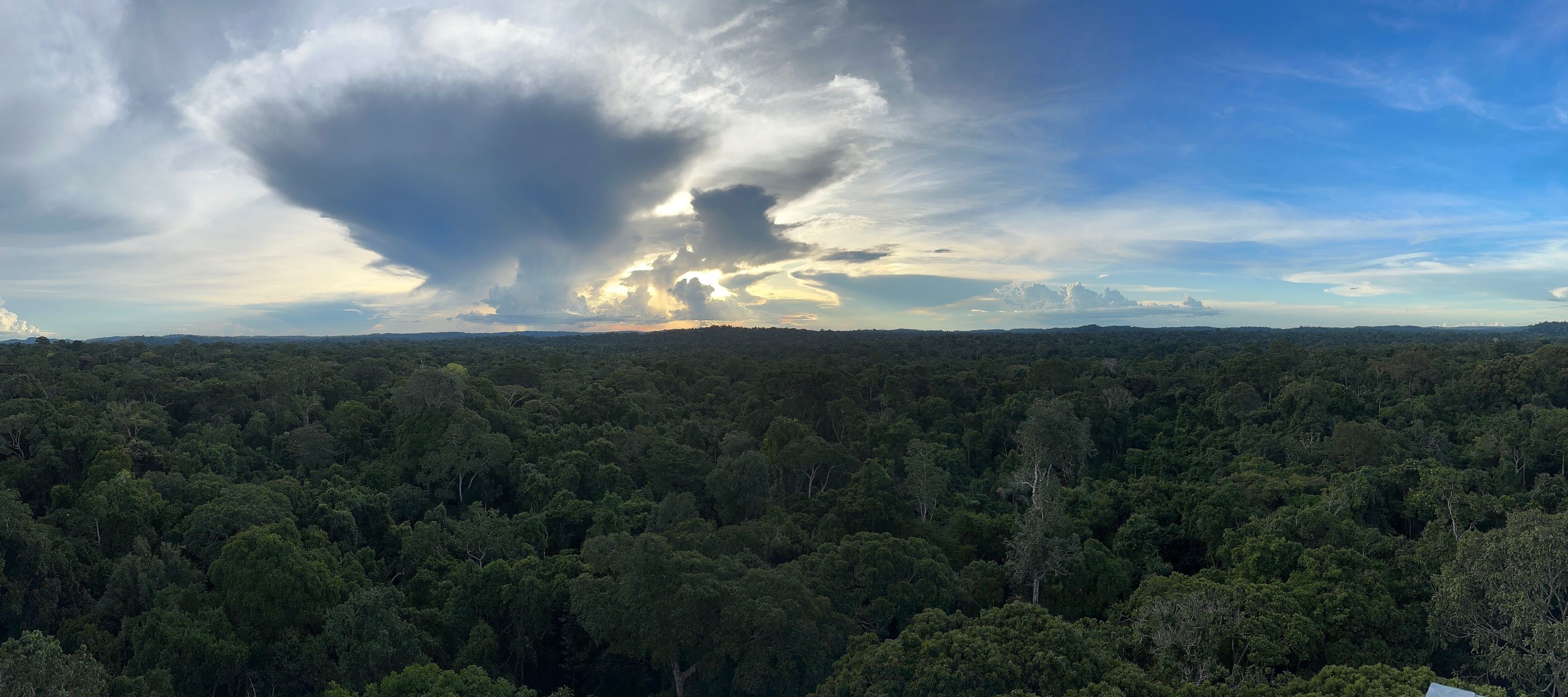 Byron in Brazil
Jaguars, Jungles and a newfound fascination with birds
Founder of Niarra Travel, Byron Thomas, visited Brazil earlier in 2023. We chatted to him about the highlights of his adventures in Latin America
Brazil is a vibrant and intoxicating country – and one of our most popular destinations here at Niarra. With its beautiful beaches, amazing scenery, wildlife and rich culture, it really does offer something for everyone – be it the festival vibe of Rio de Janeiro, engaging with indigenous tribes of Amazon jungle, tracking wild jaguars and maned wolves in the Pantanal – or soaking up the history in Salvador.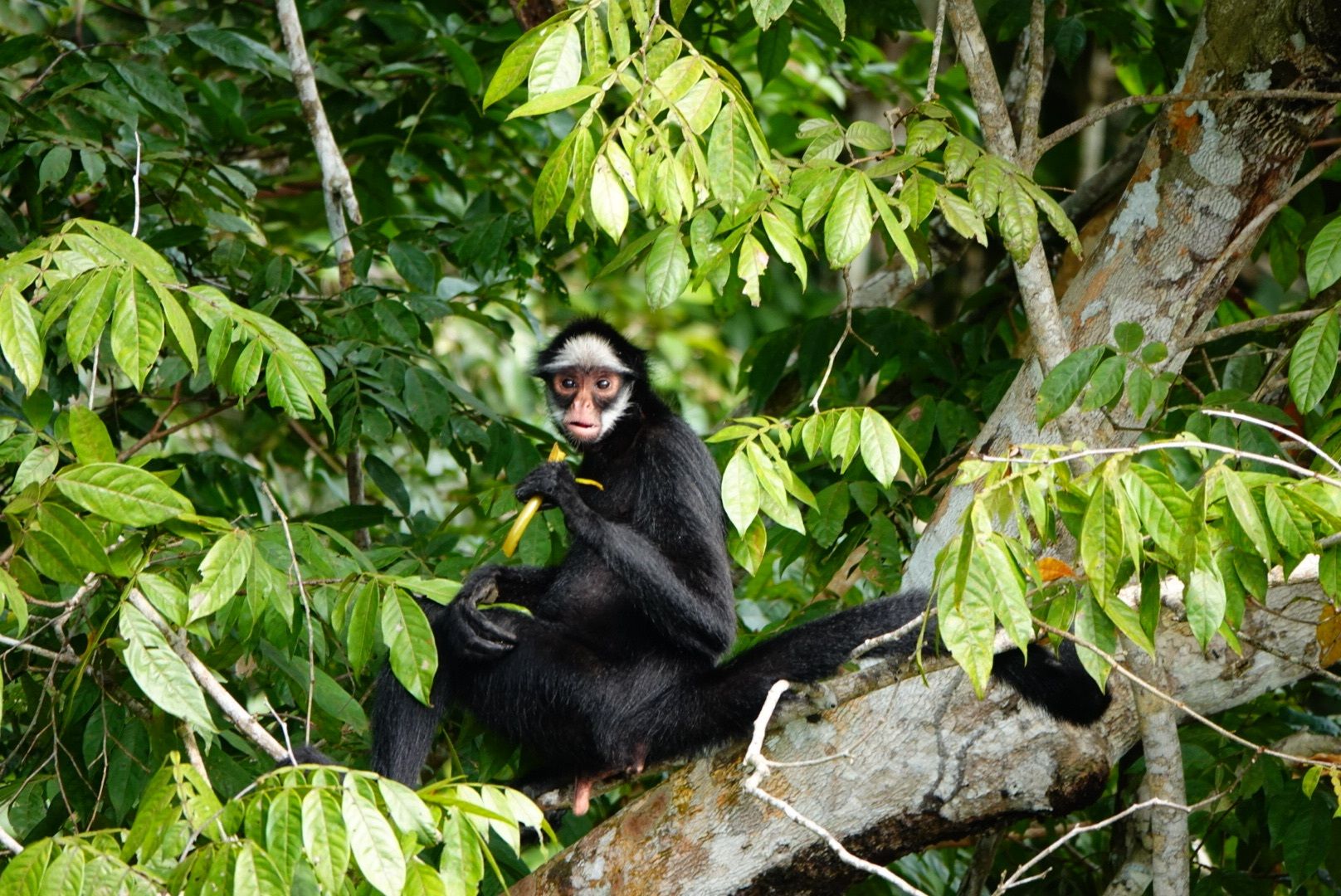 Byron, please share with us a little about your first impressions of Brazil? 
One of the main things that really hit home visiting "in-person" was the immense size of the country. Brazil is so vast that it borders ten other countries in South America (French Guiana, Suriname, Guyana, Venezuela, Colombia, Peru, Bolivia, Paraguay, Argentina and Uruguay). The only two countries it doesn't share a border with are Ecuador and Chile.
People often associate Brazil with beaches and rainforest, but it actually has five different biomes – of which we were lucky enough to visit three on this trip. We started in the Amazon, then moved on to the Cerrado in the interior (close to the capital Brasilia) which feels quite similar to South Africa's savannah grasslands - and then finished in the Pantanal which reminded me a lot of the Okavango Delta's wetlands.
Who did you travel with?
I travelled with a journalist and photographer by the name of Stanley Stewart who was researching and writing articles for The Financial Times and Travel + Leisure and a São Paulo based photographer named Carmen Campos. You can read Stanley's FT article "Rustic bliss at Brazil's Ibiti Project" here.
Our mission was to explore the regions currently under the most threat from deforestation and agricultural sprawl and highlight the sustainable options there - as we truly believe that tourism can help drive change in these areas.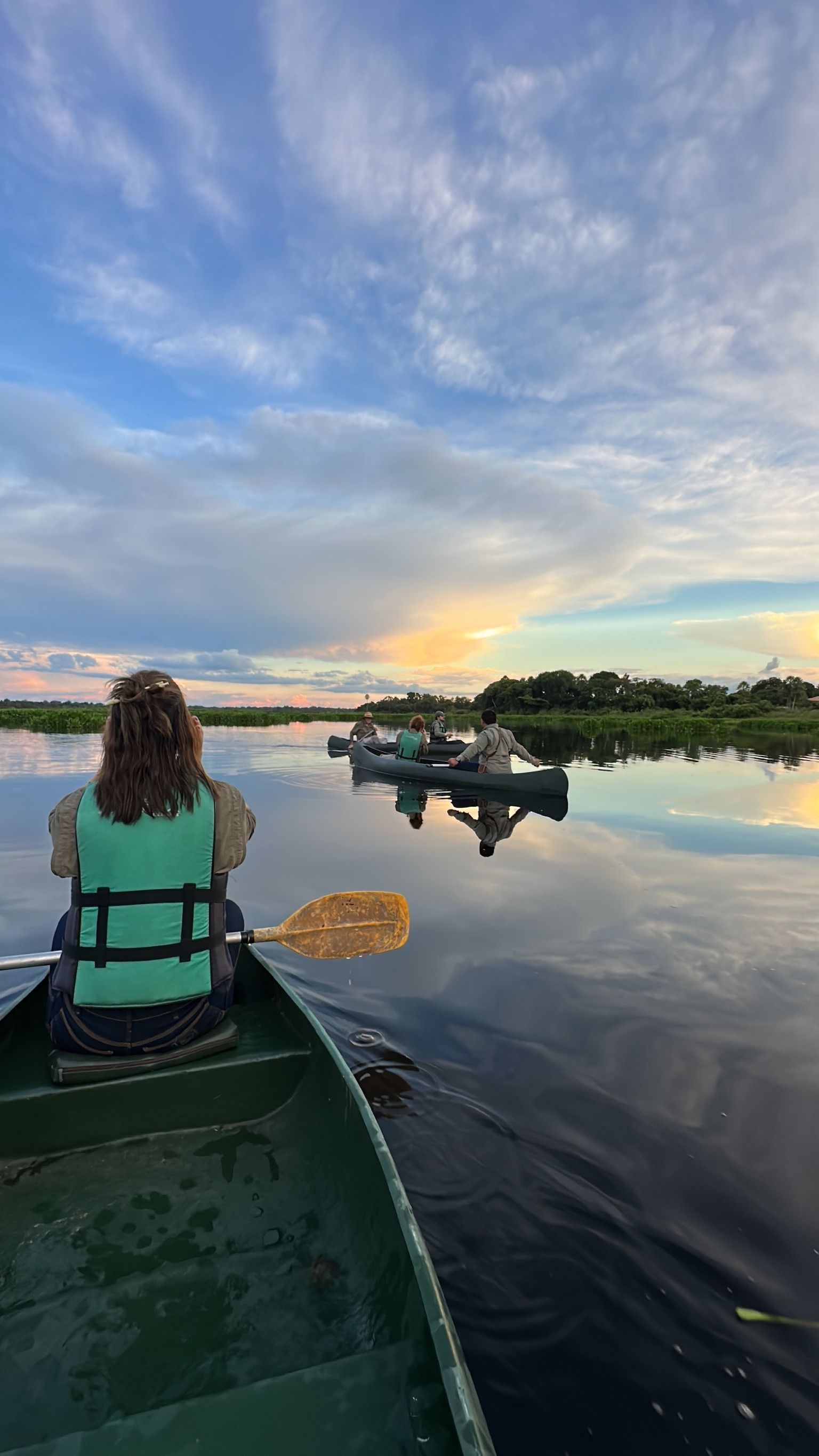 What were some of the standout moments of your trip?
One of the highlights was spotting a rare maned wolf. They are notoriously shy animals - so we were very excited and privileged to see one walking on the road.
My biggest take away from the trip however was probably just being totally inspired by the incredible people we met -all working so hard to conserve the wildlife and rewild their habitat in the Pantanal and the Amazon. The team of young people working at The Onçafari Association are achieving great things for endangered jaguars and maned wolves there.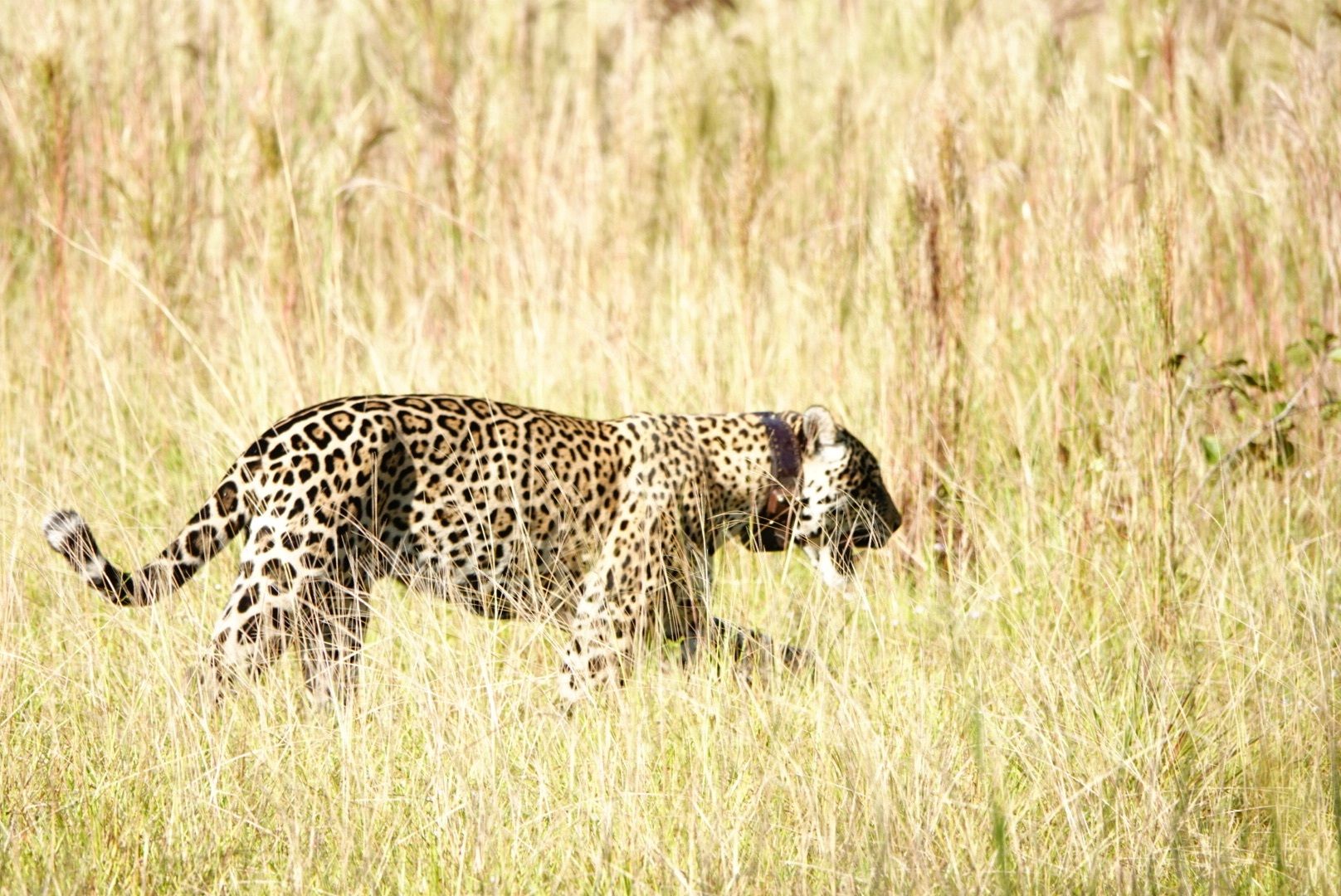 Can you talk us through your itinerary?
We started off at Cristalino lodge in the Amazon which was a birder's dream. Based on the banks of the Cristalino river, the few nights that we spent there gave us the opportunity to swim in the river (with Piranhas, anacondas, electric eels and giant river otters), search for the elusive Potoo bird (a type of frogmouth, in the same family as nightjars) and spot an endangered White-cheeked Spider Monkey. 
We then moved on to the Cerrado which, sadly, is about to become the largest irrigated agricultural area in the world. The people that we visited at the lodge (Pousada Trijuncao) are passionately looking after these animals and trying to keep biodiversity alive here. 
At both Trijunaco, and our final stop in the Pantanal wetlands, a Long Run GER retreat called Caiman Lodge, there is an incredible project called Oncafari, working to study their flagship species. At Trijuncao it is the maned wolf, in the Pantanal (Brazil's Okavango Delta) they study and track jaguars, working with the local community of Pantaneiros  (Brazilian cowboys) to make sure that wildlife and livestock live in harmony.
Oncafari (Onça is Portuguese for jaguar, pronounced onsa) was started by a Brazilian F1 driver who had visited the Sabi Sands and wanted to bring the South African tourism model to the Brazilian jaguars. From a 20% sighting rate in the early 2000's they are now up to 100% sighting rate for visitors at Caiman Lodge; a huge success story. 
On the back of that success, the areas around the Caiman ranch are now slowly but steadily being assimilated into a larger Private Protected Area, meaning wildlife and biodiversity is taking hold in an area that was previously often used for illegal hunting or intensive grazing. 
We also spent a morning with Instituto Arara Azul, a project that looks after the extremely rare Hyacinth Macaw. This involves walking into the most mosquito infested forest I have ever walked into, climbing trees that the birds nest in and making sure the chicks are safe and parasite free. The women on this team are incredibly knowledgeable and passionate about the work they do - and seem to have developed an immunity to mosquito bites! They have truly inspired my inner birder.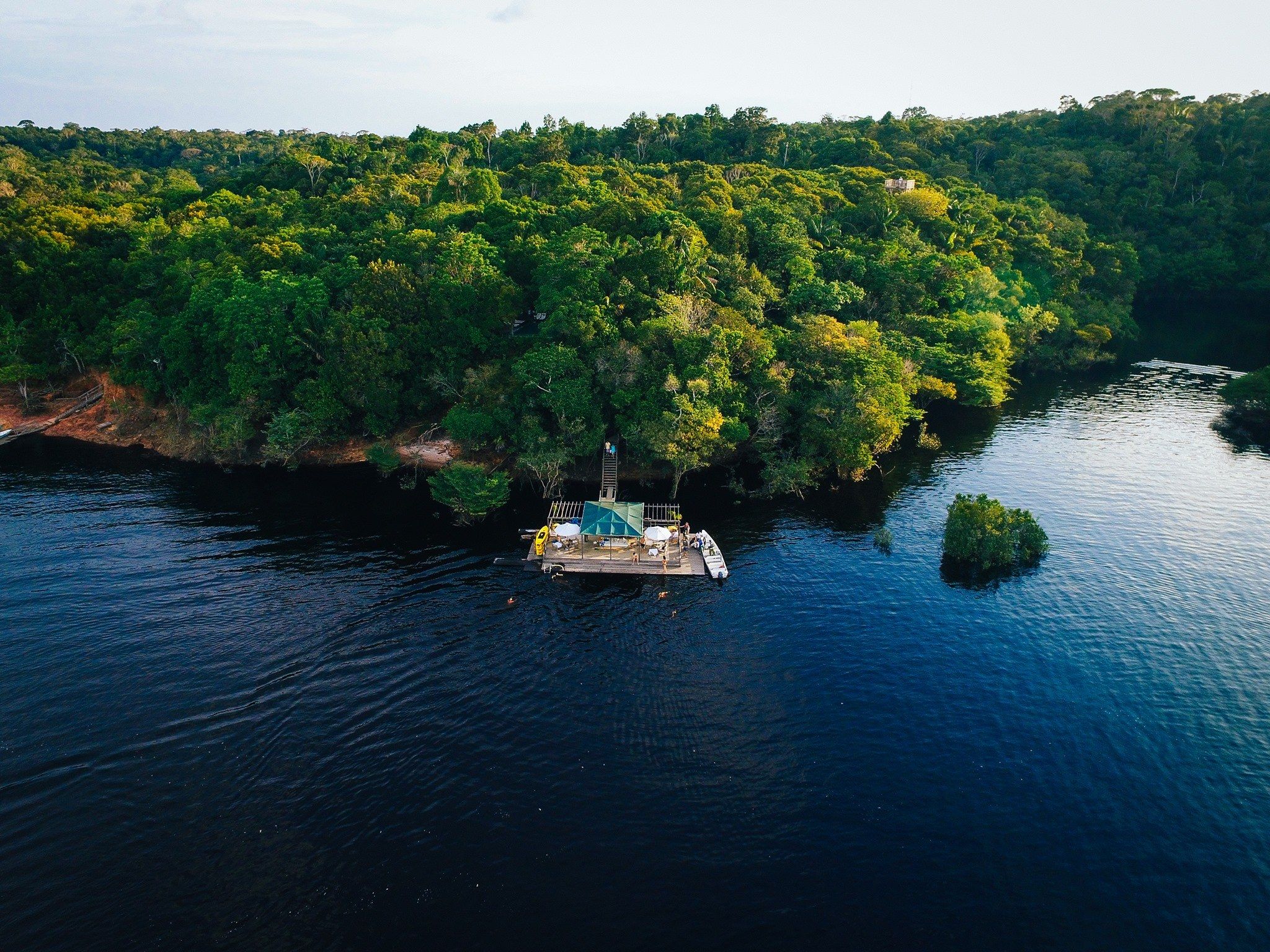 Did anything surprise you?
Seeing the effects of deforestation was quite sobering. To get to some of these amazing places you have to drive through miles and miles of soy plantations. This type of agriculture takes all the goodness out of the soil within about 10 years and then the land becomes like an arid, sandy desert. It's really sad to see the degradation first hand. That said, the local people are just trying to make a living, so it's a complicated situation. We need tourism to help protect the areas of forest that still exist.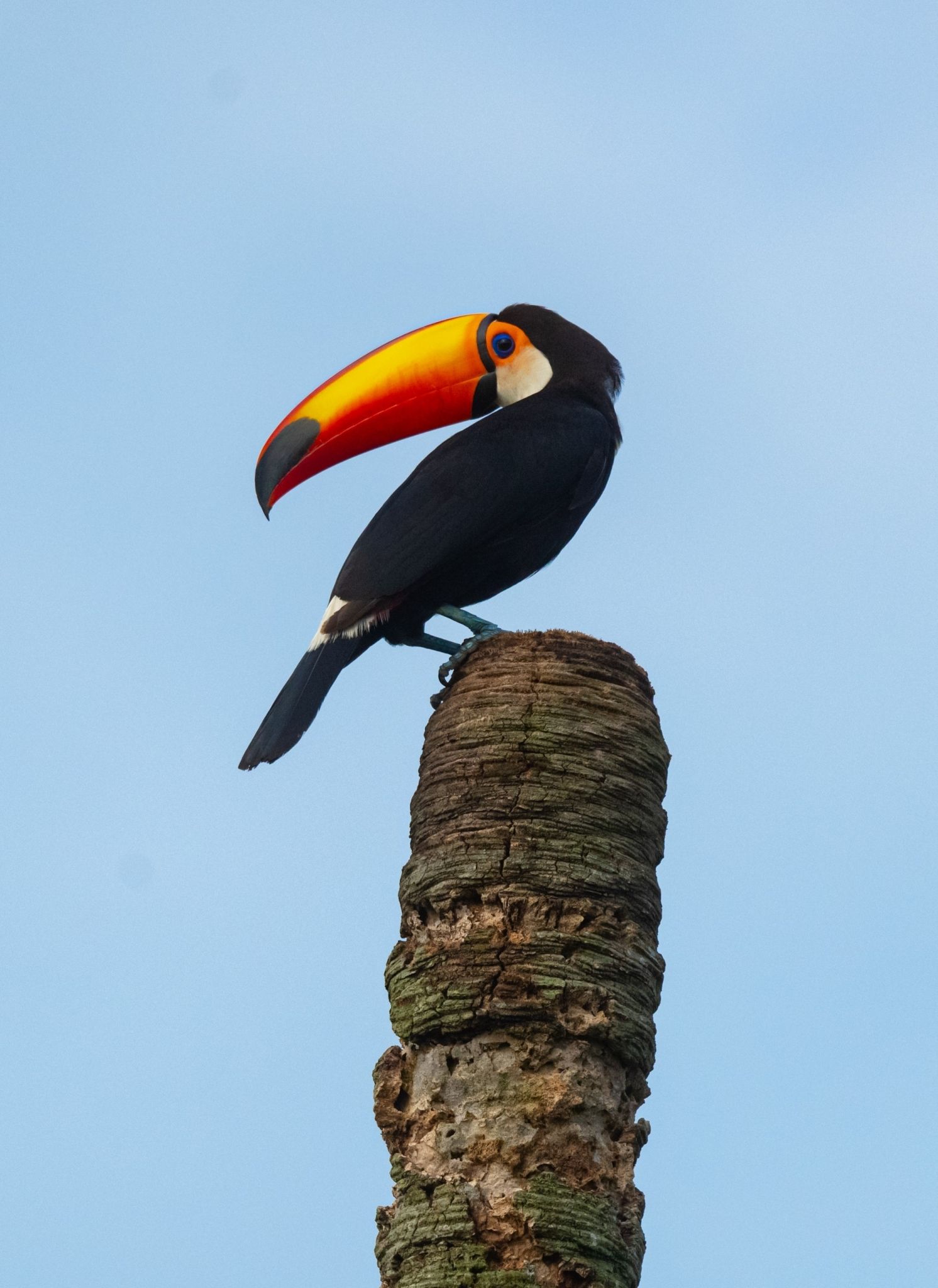 Any top tips?
We need to revolutionise the way we travel. To go a bit further off the beaten track where your tourism dollars can make a real impact on people and planet. To extend your stay in one place rather than hopping around - to minimise your flying and to make sure your carbon miles matter. Travel can be a force for good.
I would recommend one of those hats with a mosquito net if you are heading into the jungle. The rainforest has a lot of bugs!
Spend as much as you can afford to on a good pair of binoculars. Brazil has one of the richest bird diversities in the world. The avifauna of Brazil include a total of 1858 confirmed species of which 238 are endemic. I have invested in some new tech since my trip as I have a newfound appreciation for our feathered friends. Brazil will make a birder out of you when you least expect it!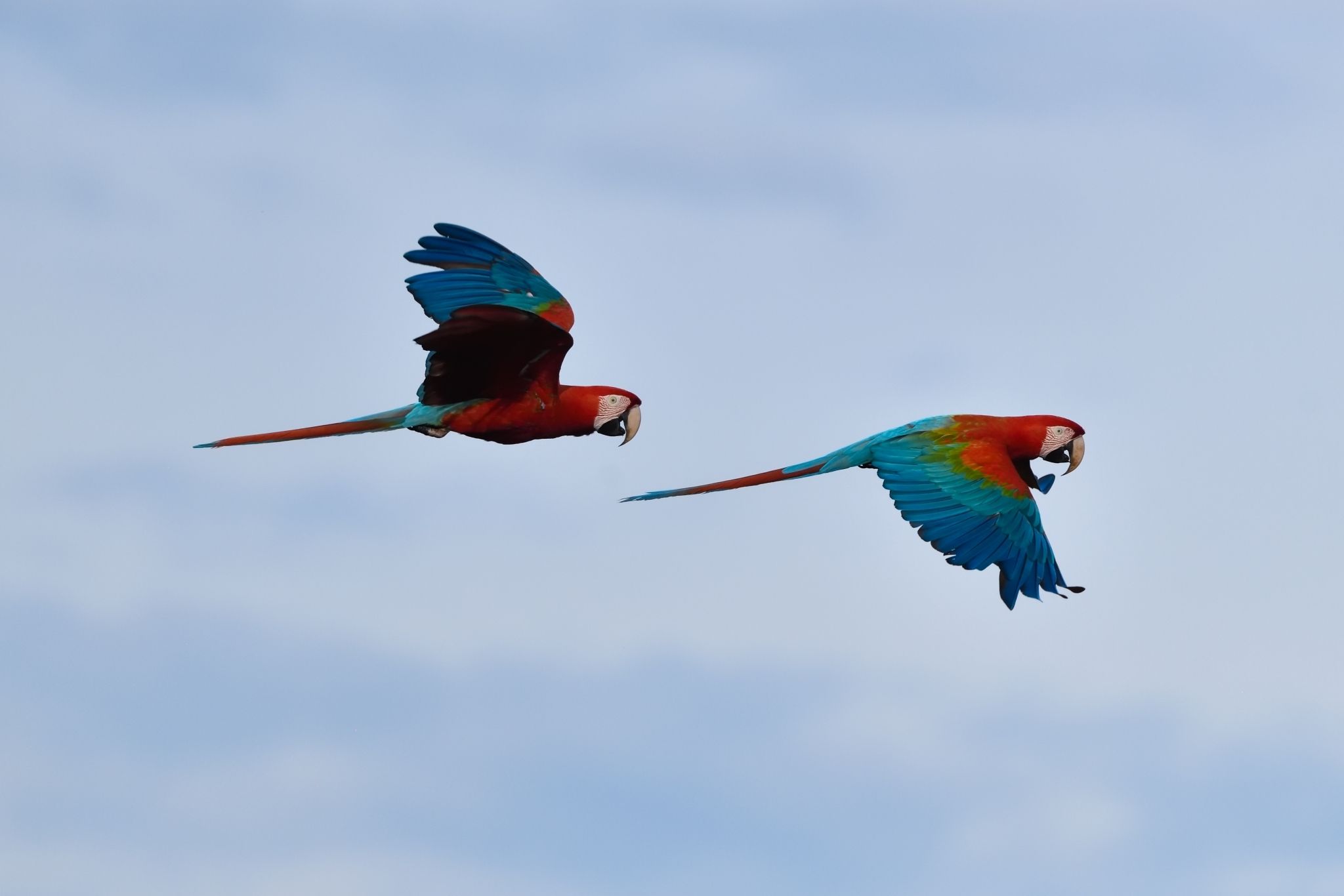 Who do you think this sort of holiday is best suited to?
Anyone with a love for wildlife and birds.
For families, I'd probably recommend it for those with children aged 12 and over to truly get the full safari experience.