Beyond the Bucket List
Five unforgettable travel experiences away from the crowds
For years, the 'Bucket List' has dominated travel conversations. But recently, there's been a realisation that the concept is has overstayed its welcome. Not only is it synonymous with the type of travel that involves rushed list ticking over living in the moment and spontaneity, but it can also aggravate overtourism, sending thousands of visitors to the same destination, selfie-spot viewpoint, or attraction.
At Niarra, we prefer to go a little (or a lot) off-piste. This approach is guided by our commitment to sustainability as much as our love of trips that go above and beyond expectations. By seeking the lesser-known, we support places and people that need tourists. We also keep the surprise, delight and curiosity of travel alive.
Rather than stick with the traditional bucket list experiences, like trekking the Himalayas, marvelling at the Great Migration in the Serengeti, and seeing the Northern Lights, we've skirted around the edges and plunged into the epicentre of cultures, communities, and landscapes to find something altogether more adventurous. By taking more time to understand the nuances of a destination rather than following a checklist, our trips have a more positive impact, too.
Here is our pick of once-in-a-lifetime experiences beyond the bucket list.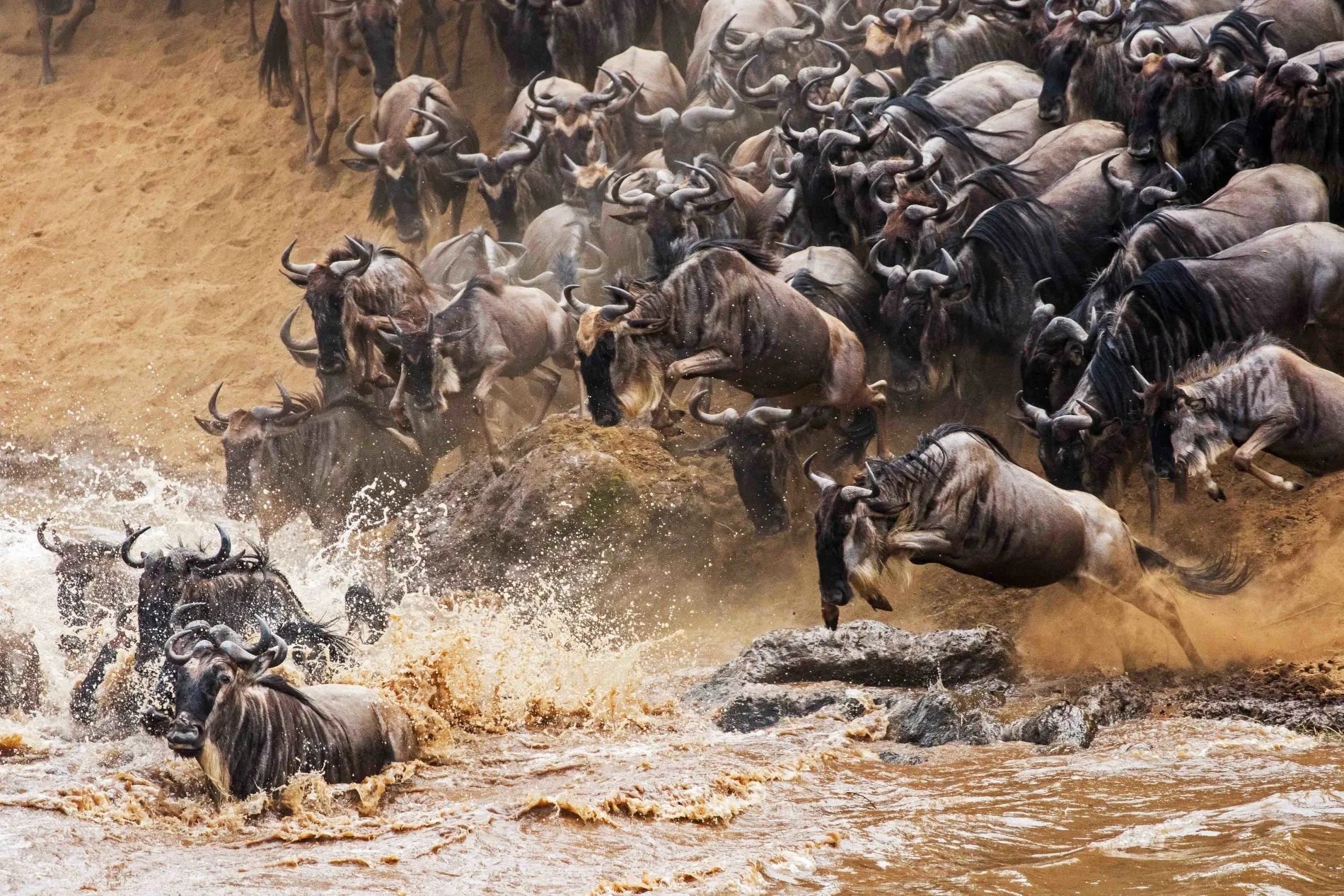 1. Witness the Great Migration or take a Walking Adventure through the Serengeti
The greatest privilege is to slow down, and there's no trip where that rings truer than a walking safari through the Serengeti National Park. This vast protected area in Tanzania is home to the largest annual animal migration in the world when over 1.5 million wildebeest and 200,000 or so zebra travel through Kenya and Tanzania. Travelling by foot enables visitors to explore a designated 'Wilderness Zone' where vehicles are forbidden. Not only is the wildlife denser and the night sky brighter, but this adventure provides the chance to visit Maasai villages and understand Maasai culture in a more intimate and unrushed way.
Positive impact: Our partners operate in off-grid areas which have previously suffered from poaching because of the lack of access for park rangers. Their regular walks are an effective deterrent – the eyes and ears on the ground – to keep poaching at bay. They also run a guide school specifically for local communities.
2. Go Gorilla Trekking in Uganda and Rwanda or Gorilla Trekking in The Democratic Republic of Congo
When gorilla trekking, Rwanda and Uganda are the first places to spring to mind, but the Democratic Republic of Congo (DRC) offers a more intrepid experience. Group sizes are smaller, and it's possible to track chimpanzees as well as mountain gorillas. Mikeno Lodge is a series of 12 luxury bungalows constructed by local stone lava, next to Virunga National Park's headquarters in Rumangabo. Here, guests awake to a chorus of colobus monkeys, baboons, and many of the DRC's staggering 1,185 bird species. An 11-day hiking experience journeys as far as Mount Nyiragongo's summit for a night (when safe to do so) on the edge of the world's largest lava lake. Other experiences include visiting orphaned gorillas at the Senkwekwe Center and meeting frontline conservationists at the canine unit.
Positive impact: 50% of permit fees go to the Institut Congolais pour la Conservation de la Nature (ICCN), which is the Congolese wildlife authority, 20% of fees go to the operational costs of the Virunga National Park, and 30% is invested in Virunga National park community projects.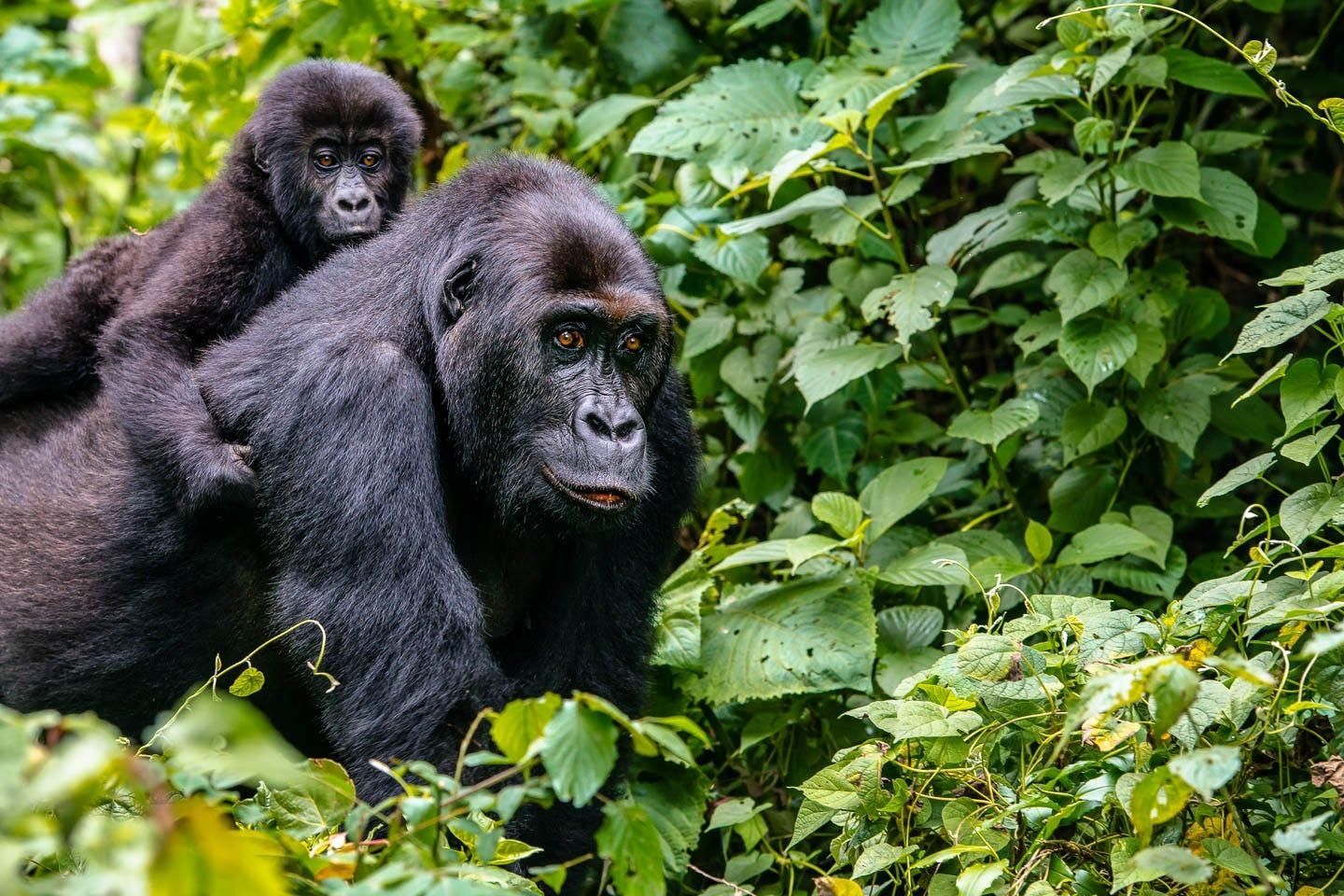 3. Trek Nepal's Himalayan Peaks or Track Snow Leopards
Nepal's Himalayas are world-famous for their accessible trekking experiences, whether hiking to Everest Base Camp or circumnavigating Annapurna. In this small mountain kingdom, tourists get to live among the world's highest and most storied mountain range: The Himalayas. One way to divert away from the well-trodden tourist trail is to track the elusive snow leopard in the remote Dolpo district (captured in the Oscar-nominated film, Caravan). Conservationists believe 400 or so of the world's shiest cats remain in this part of Nepal. Closely linked to Tibet, there's plenty of spiritual and historical interest, too. More than 130 Buddhist monasteries and shrines pepper the impossibly rocky terrain, alongside 4,000m high settlements unchanged for centuries.
Positive impact: Through its trips, our chosen partner in Nepal, Beyul Experiences, has raised over US$20,000 to provide small stoves for families throughout the Himalayan region, reducing the risk of death from exposure to smoke.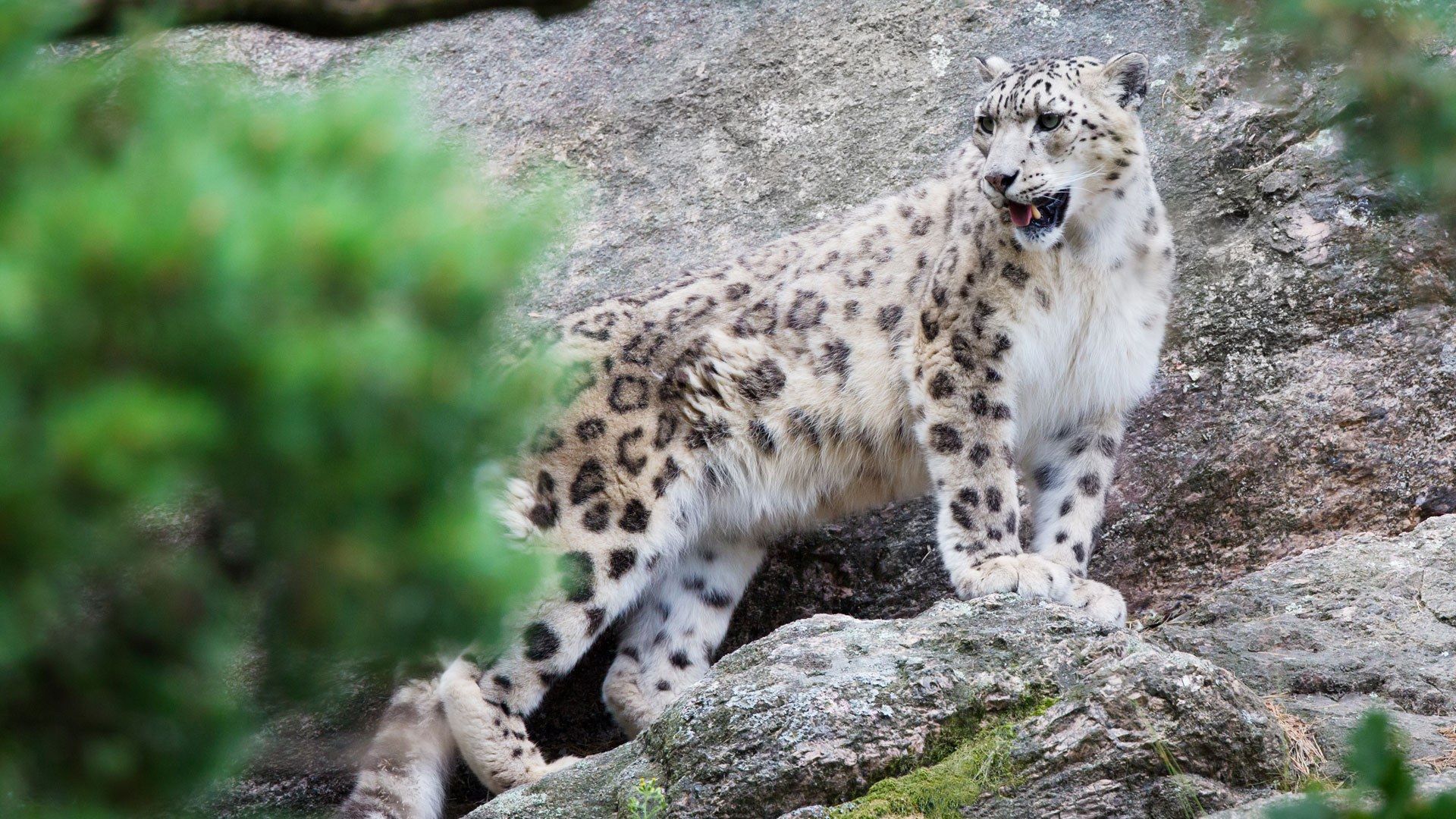 4. See the Big Five in South Africa or Safari through Brazil's Jaguar Country
In 2014, Disnei Sousa became the first Brazilian guide to be certified by the prestigious Tracker Academy in South Africa. In doing so, he took the African concept of a safari over The Atlantic to one of Brazil's most ambitious rewilding projects. Led by non-profit conservation organisation Onçafari Association, this Brazilian safari experience offers travellers a chance to see South America's endangered predators, including the jaguar and the maned wolf. It also funds their conservation. Two luxury ecolodges lead the charge in two very different landscapes. In The Pantanal, the world's most extensive wetlands, guests at Caiman Ecological Refuge spend time with the Jaguar Habitation Team. Further north, in The Cerrado, Brazil's most important but least visited biome, Pousada Trijunção offers the chance to track maned wolves in 33,000 hectares of untouched savannah.
Positive impact: Caiman Ecological Refuge and Pousada Trijunção are members of The Long Run and operate according to the 4Cs – a balance of Conservation, Community, Culture and Commerce. Both landscapes protect critical ecosystems while providing economic opportunities for local communities.
5. Wait for the Northern Lights to Dance or Get Active in Lapland
There's no waiting for the Northern Lights to appear from overcrowded viewpoints at Swedish Lapland's first luxury tented camp, Aurora Safari Camp. Here, the senses are too overwhelmed with dog sledging, snowmobile excursions, night-time hot air balloon rides, reindeer tracking, and ice fishing from a base in traditional Lavvu tents on the edge of the Råne River. Although no light pollution and clear skies between August and April mean the Aurora Borealis often glimmers for guests, our Swedish winter adventure is about more than one experience. Aurora's hosts, photographer Fredrik Broman and safari specialist Jonas Gejke, curate excursions that immerse visitors in all the wildlife, wilderness, and culture Swedish Lapland have to offer.
Positive impact: Aurura Safari Tent delivers a truly low impact experience with a fierce local sourcing policy, including food, off-grid and low energy use, and a completely mobile camp leaving no trace once moved on. Complete immersion in wildlife and Sami culture means that guests leave with far more than just photos.