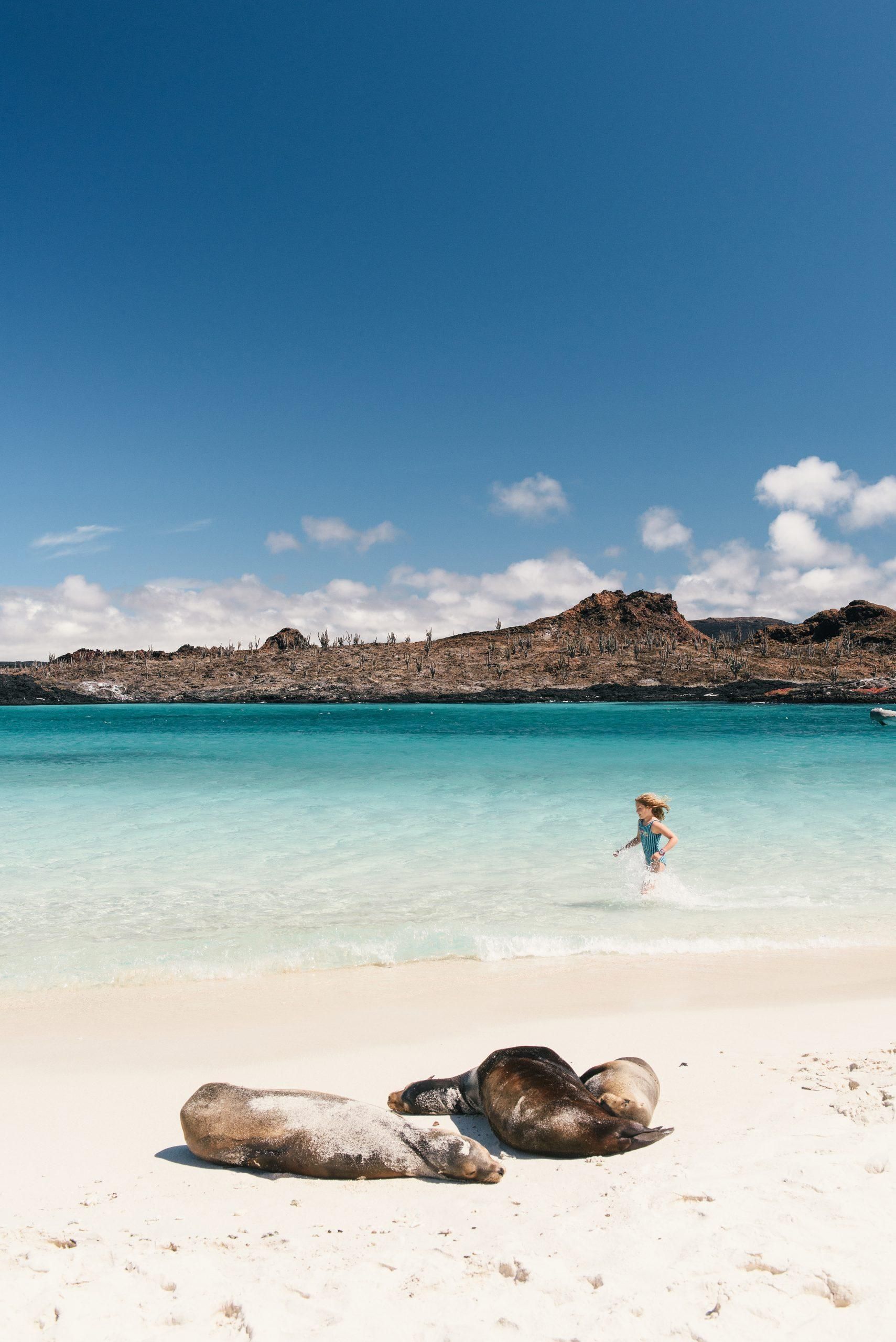 A Guide to Family Travel in Latin America
Family drama
Latin America is an incredible destination for adventure-loving families, bursting at the seams with dramatic landscapes, vibrant culture, and fascinating wildlife. From Mexico south through the volcanoes and rainforests of Central America and into South America's Amazon basin, high-altitude deserts, and the towering Andes down to Patagonia into the Southern Ocean, it's a landmass big on drama.
Is Latin America safe for families?
Like travelling anywhere new, a good dose of common sense goes a long way. Keep valuables out of sight and be generally aware when out at night. Most people you meet will be welcoming and travelling with children often sparks positive encounters with new friends.
Travelling with Niarra means you'll tap into meaningful travel experiences to help you and your children connect more deeply with your environment.
Where in Latin America is best for a family trip?
With so much variation it really depends on what kinds of experiences you're after and the ages of those travelling with you. Whether you're a multigenerational family group aged 8 to 80 after maximum flexibility, have teenagers up for a life-enriching adventure, or would like a little downtime from younger ones thanks to experienced babysitters and child-focused guides, we'll help you find the perfect trip.
Costa Rica
Costa Rica is a family travel favourite for a good reason. An outdoor playground filled with natural wonder, there is something for everyone, from steamy jungles, pristine beaches, active volcanoes, rivers and rapids, surfing, and ziplining. It's also small enough (75 miles at the narrowest point from the Pacific to the Caribbean coast) to get around without too many long journeys.
Thanks to its lush habitats and its eco ethos, Costa Rica is also one of the world's 'greenest' countries. More than 98% of Costa Rica's energy is renewable, while national parks and privately protected areas make up a quarter of the country (as well as immense and growing marine protected areas). It makes sense then that Costa Rica takes the lead in sustainable tourism.
For visitors, this means authentic experiences, unspoiled beaches, unique wildlife encounters, and the opportunity to stay in some of the world's finest ecolodges and sustainable hotels. Often, these sustainable stays are tucked high in the trees or a stone's throw from the water's edge in wild and remote locations, giving families total immersion in nature.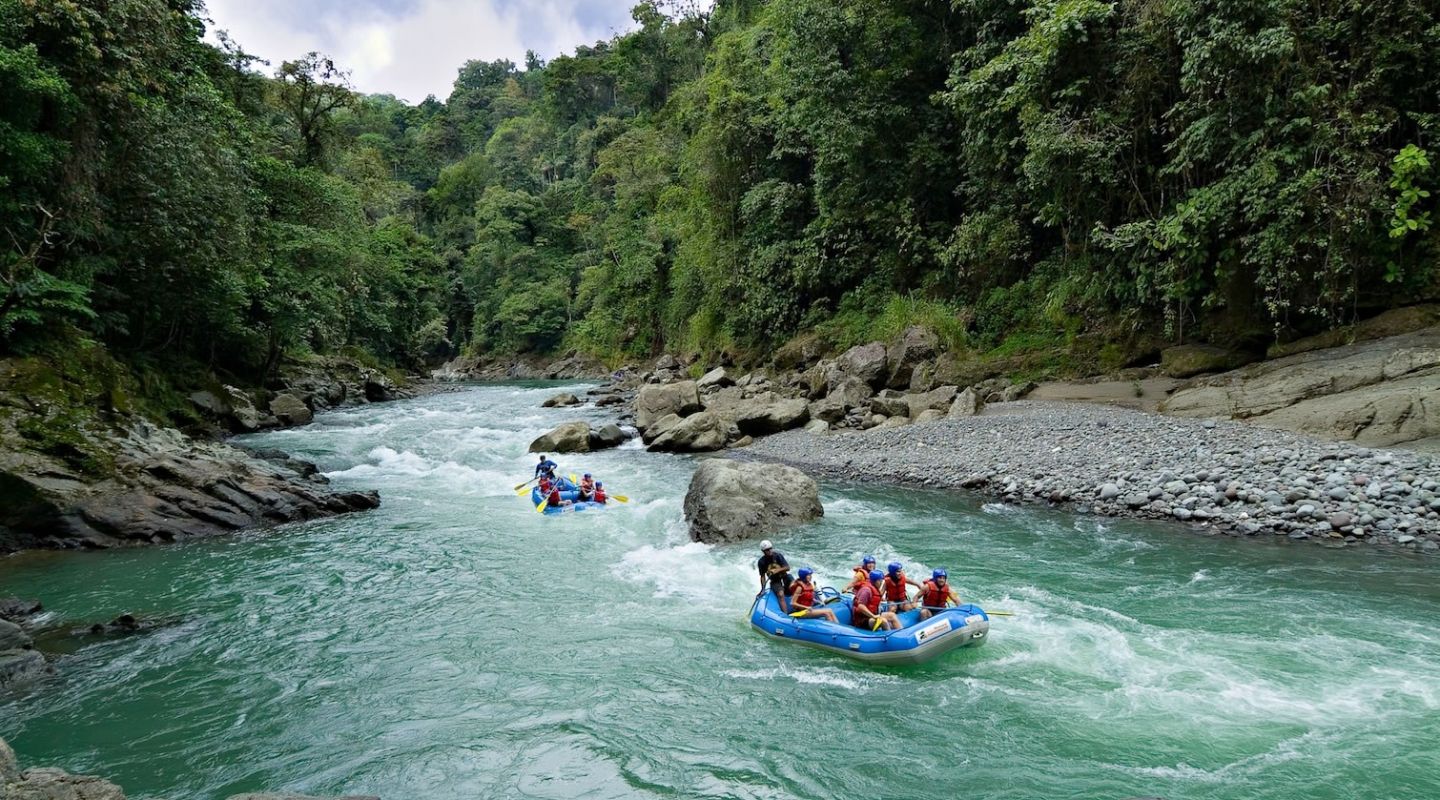 Ecuador and Galapagos
There's plenty to inspire budding naturalists and young explorers in the Galapagos Islands, where Charles Darwin conceived his ground-breaking Origin of Species. Lying 925km off the coast of Ecuador, these volcanic isles are home to some of the world's most extraordinary creatures, such as giant tortoises, blue-footed boobies, marine iguanas, and sea lions, amongst a host of others with seemingly no fear of humans.
The Galapagos Islands are also ideal for a multi-generation adventure, with activities to suit all ages and abilities. Whether snorkelling, island excursions, birdwatching, whale-watching, or glass-boat expeditions, everyone can get their fill of nature's dazzling sights. Staying at land-based camps or lodges, such as the family-run Galapagos Safari Camp works well for those with younger children, while multi-day yacht trips around the islands the best way to see more of the archipelago. Many vessels, including Ecoventura's wonderful Origin and Theory yachts, offer specific family friendly itineraries.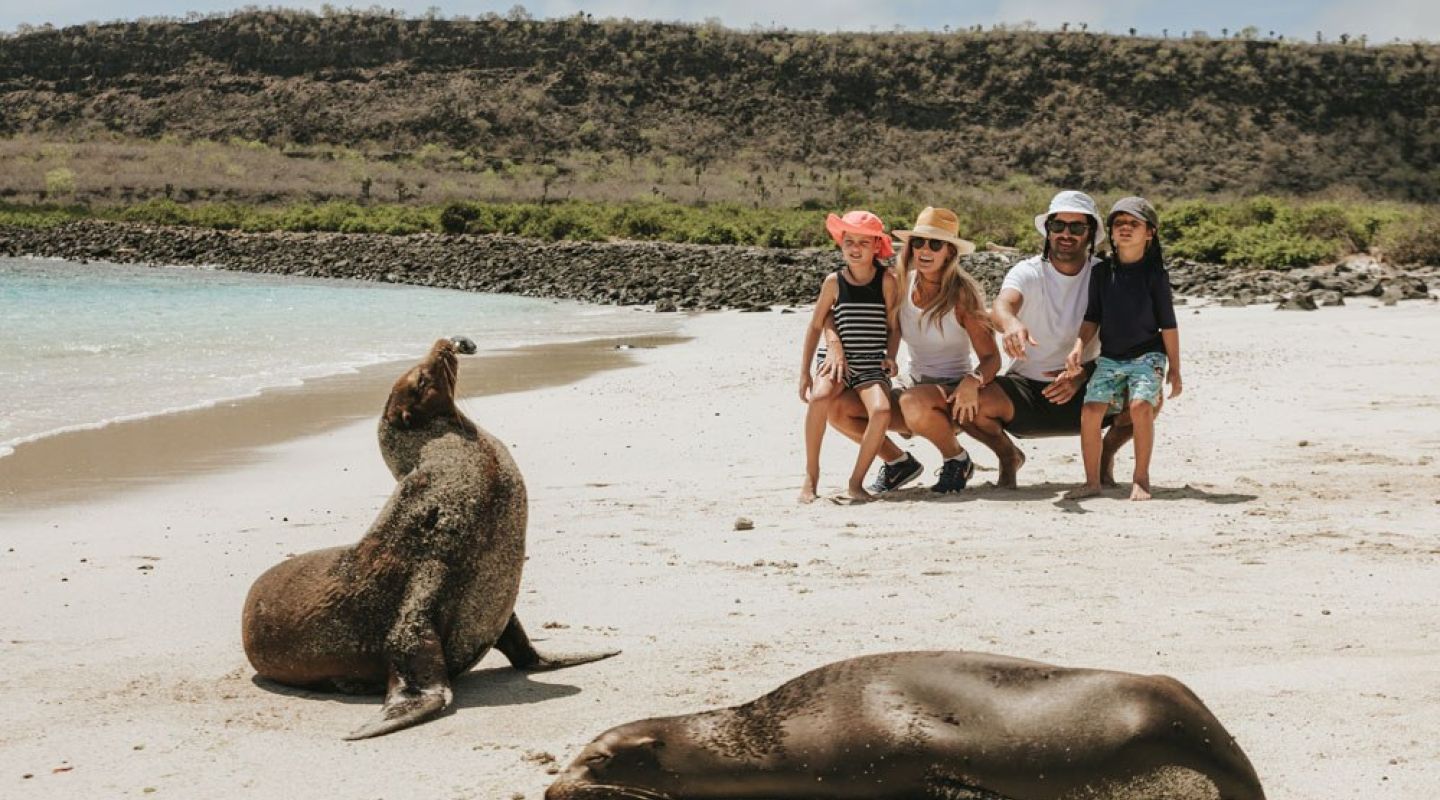 Because of the rare and protected nature of the Galapagos, you'll spend time here in the company of knowledgeable guides, expert naturalists, and even evolutionary biologists. These passionate advocates for the natural world help bring context to the islands and why they are so essential to conserve — ecological themes that often stick with young minds for life.
Most visit the Galapagos in conjunction with Ecuador, exploring Quito's cobbled Old Town and hiking or horse riding from remote Andean lodges to spot condor and puma and visit Inca ruins. Heading up to the cloud forests of Monteverde reveals untouched rainforest and unrivalled biodiversity. Older kids will love the chance to pedal through the rainforest canopy on a zipline at Mashpi Lodge and we've yet to find anyone who doesn't love the chocolate making at Hacienda La Danesa.
Chile and Argentina
From Antarctica to the Atacama, Chile and Argentina are great destinations for families with older children – stronger and longer legs will best tackle the peaks, valleys, and glaciers, accessible by foot, horseback, ski, or raft. Due to the sheer size of these countries – Chile alone is longer than the contiguous United States is wide – travel often involves some long journeys.
In Chile, the diversity of landscapes will enchant the whole family. From the lunar-like landscapes of the Atacama Desert, set aflame at sunset, to the sheer wonder of Patagonia, where the jagged peaks of Torre Del Paine National Park offer one of the continent's most fantastic natural playgrounds.
In Argentina, get a feel for ranch life at an authentic estancia, marvel at the curtain of water that falls at Iguazu and enjoy rewilded areas, once again populated with jaguars, tapirs, and anteaters.
In this vast part of Latin America, family travel needs to balance downtime with activities and comfortable lodgings that facilitate connection with the locale. Like riding with gauchos in Argentina's remote Lake District, kayaking Lake Sarmiento under the watchful gaze of the granite Torres, or meeting Chile's indomitable Mapuche people.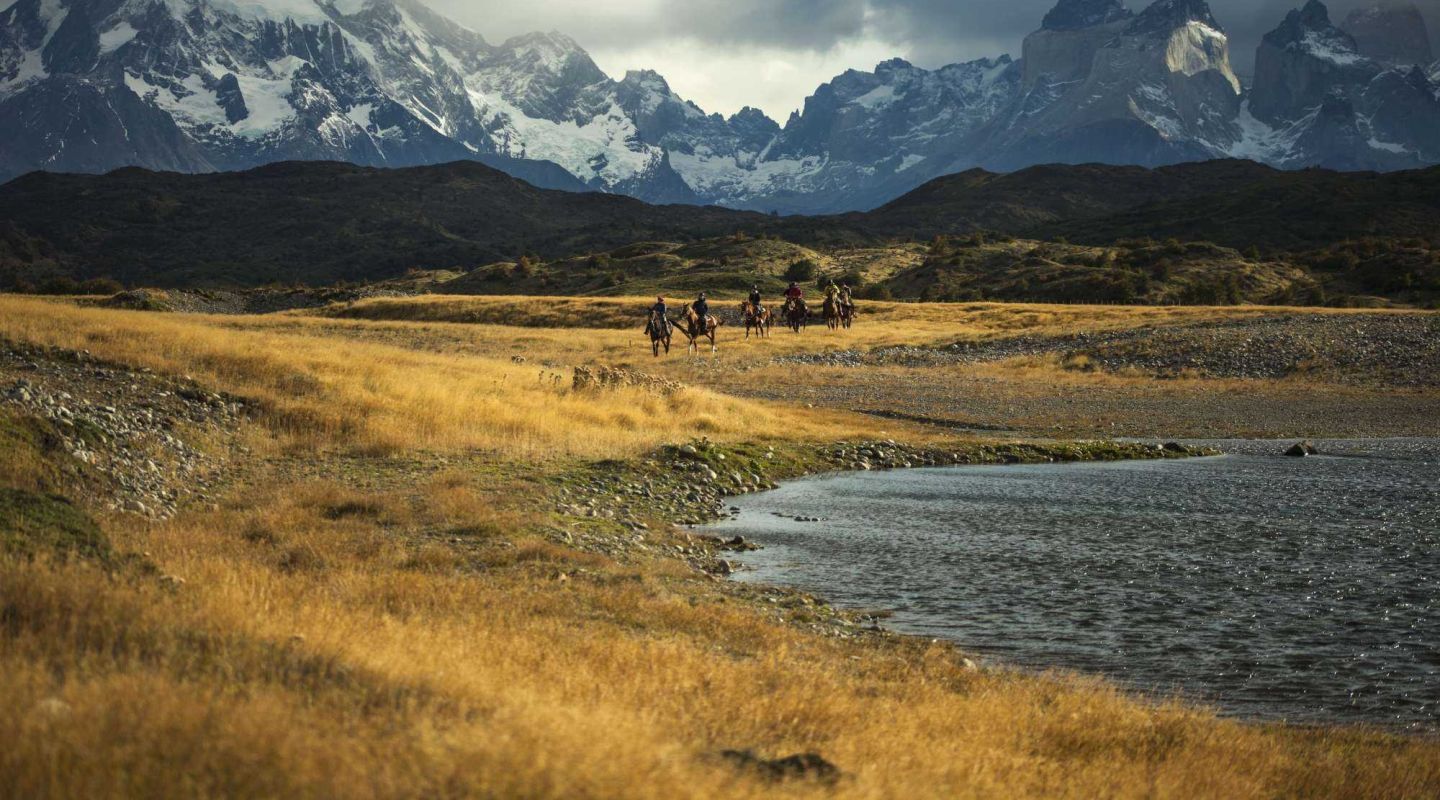 When to go to Latin America?
Latin America's weather systems vary considerably depending on which country you visit.
Other than the wettest months of September and October, you can visit Costa Rica at any time and get lovely weather – the driest period tends to be from December to April.
In Ecuador, the dry season runs between June and November, while the Galapagos can be explored in any month. Still, the rainy season does tend to have better underwater visibility and calmer, warmer waters.
For Chile and Argentina, the summer months from December to March are popular thanks to bright blue skies. Equally, the southern hemisphere's spring and autumn months – October and November, and April and May – are very pleasant times to visit.