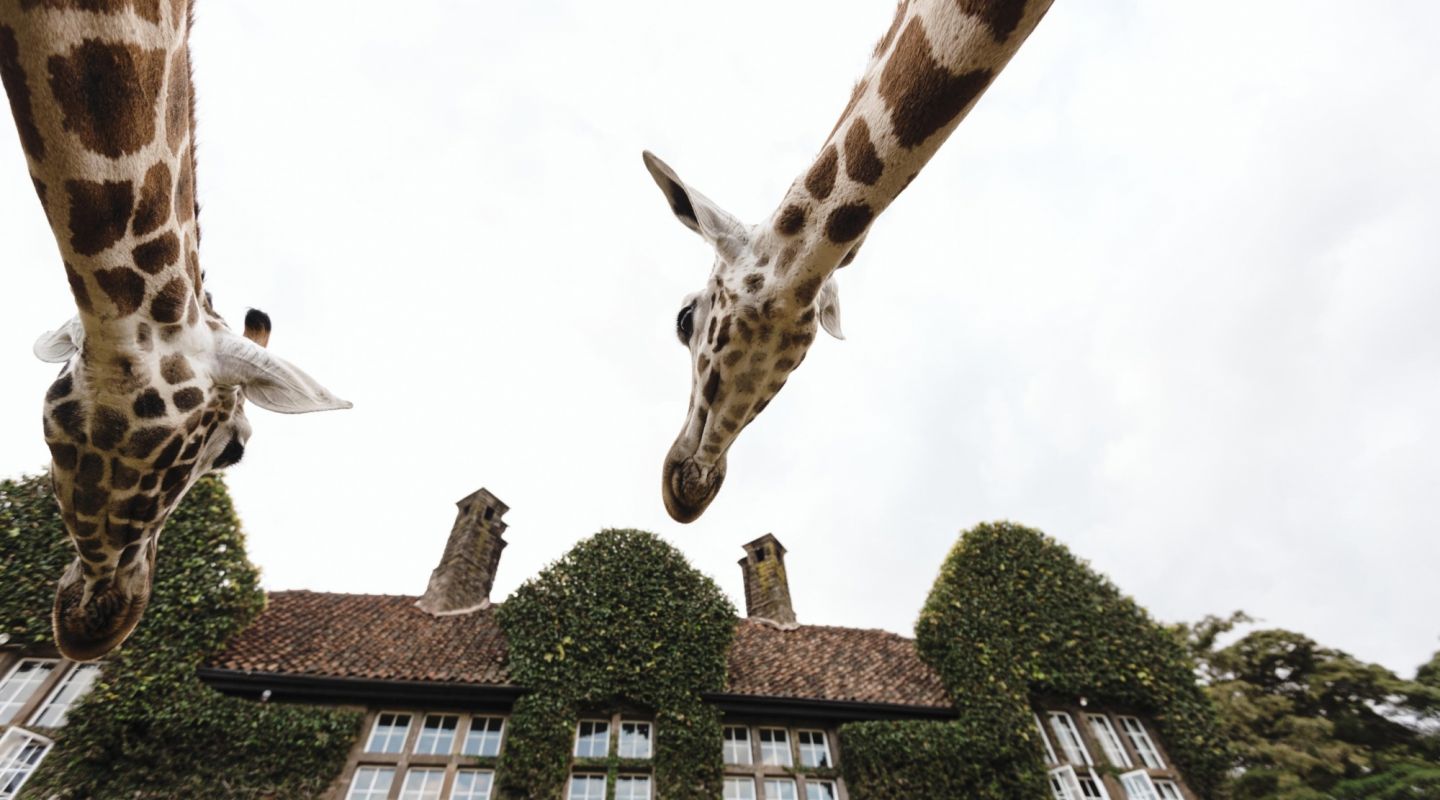 Your Family Adventure In Kenya
Fabulous Adventure Awaits
Welcome to the best family adventure yet!
Kenya's very best
Dear all, I hope you enjoy immersing yourself into this incredible adventure. From community projects, conservation efforts to Kenyan culture, this itinerary covers it all. Breakfast with giraffes, afternoons with elephant calves, evenings listening to lions road and nights watching the stars glisten.
Highlights
Trip highlights
Private and exclusive

Culture, conservation and community engagement

Educational and inspirational
Inclusions
What's included
Private charter flights

Experiential focused accommodation

All inclusive throughout
Sun - Aug 08
Sun - Aug 08
Sun - Aug 08
Mon - Aug 09
Karen Gables
Cape Dutch-style private home with verdant gardens, a relaxed spot to stay while exploring Nairobi and it surrounds.
Mon - Aug 09
Mon - Aug 09
Fri - Aug 13
Sasaab Camp
Immerse yourself in Samburu culture and explore the game rich reserve in search of a fascinating array of desert-adapted wildlife.
Mon - Aug 09
Fri - Aug 13
Days at Sasaab
In Kenya's rugged north, the Ewaso Nyiro River gives life to both wildlife and cattle of the pastoralist Samburu who give their name to this region. Staying at a lodge owned in partnership with these people, head out on game drives and walking safaris in search of lion, leopard, cheetah and elephant as well as species only found in northern Kenya such as Grevy's zebra, Somali ostrich and the gerenuk antelope.
But the real draw here is a chance to learn about Samburu culture, joining them on camel rides and visiting the home villages of your guides for a genuine personal insight into life here. The sundowners are spectacular too.

Fri - Aug 13
Fri - Aug 13
Fri - Aug 13
Sun - Aug 15
Giraffe Manor
Relax with the friendly herd of resident Rothschild's giraffes who may join you for breakfast and tea at this beautiful country retreat on the outskirts of Nairobi.
Fri - Aug 13
Afternoon tea with the giraffes
Traditional afternoon tea at the manor is a delightful occasion not to be missed. Relax in the tranquil gardens with a giraffe or two in view, as you enjoy a tasty assortment of cookies, cakes, sandwiches, scones and fruit platters.

Sat - Aug 14
Breakfast with the Giraffes
Sitting down to breakfast with giraffes is certainly a unique experience. You'll either have breakfast in the main manor or in the Garden Manor breakfast room, depending on where you are staying. Their long tongues won't be after your breakfast though, but rather dried pellets of grass, molasses and corn.
Sat - Aug 14
Sheldrick Widlife Trust Visit
Nairobi's Sheldrick Wildlife Trust cares for orphaned baby elephants, rhinos and other animals. A private visit lets you enjoy a one-to-one meeting with a keeper and their elephant, usually as the orphan is being settled down for the night in the stables.
Sun - Aug 15
Sun - Aug 15
Sun - Aug 15
Wed - Aug 18
Sala's Camp
A perfect mix of traditional safari camp and comfort in a quieter corner of Mara and perfectly located for the wildebeest migrations arrival.
Sun - Aug 15
Wed - Aug 18
Days in the Maasai Mara National Park
The Maasai Mara is one of the world's most important conservation and wilderness area, hosting an astounding diversity and density of wildlife year-round, especially lions, leopards, cheetahs and elephants. Between July and October, millions of wildebeest and zebra cross from the Serengeti in Tanzania to create an awe-inspiring natural spectacle. From your luxury safari camp, head out on action-packed game drives and get an introduction to Maasai culture. For an even more spectacular view, take to the sky at dawn in a hot air balloon.

Wed - Aug 18
Wed - Aug 18
Wed - Aug 18
Sat - Aug 21
Alfajiri Villas
Overlooking Diani Beach on Kenya's southern coast, Alfajiri's three villas are fabulous spots to round out a safari with friends and family.
Sat - Aug 21
An Epic Family Adventure in Kenya starts in
What makes us different
Why Niarra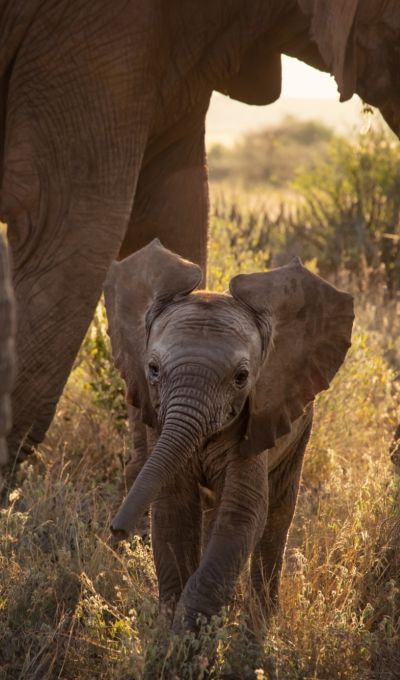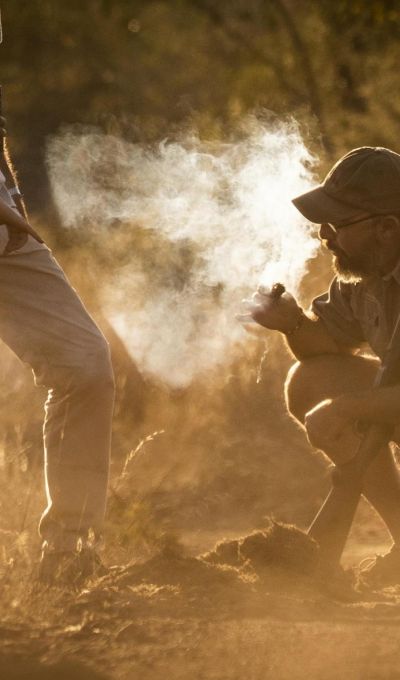 Niarra Travel is a forward-thinking travel company headquartered in London born out of a passion to do things differently.
In Swahili, a Bantu language spoken by millions in Eastern, Central and Southern Africa, the name Niara means "with utmost purpose" and our team are united by a passion for exploration and a belief that the right kind of travel can make the world a better place.
Our Travel Researchers are here to create incredible trips with a positive impact for you.
Unforgettable experiences

Creating your trip is entirely collaborative and our Travel Researchers are here for every step.

Positive impact

Curated sustainable experiences and accommodation that maximize the benefits to local people and place.

Fairness and transparency

An open, competitive pricing structure that ensures more money goes to where it's needed in the destination.