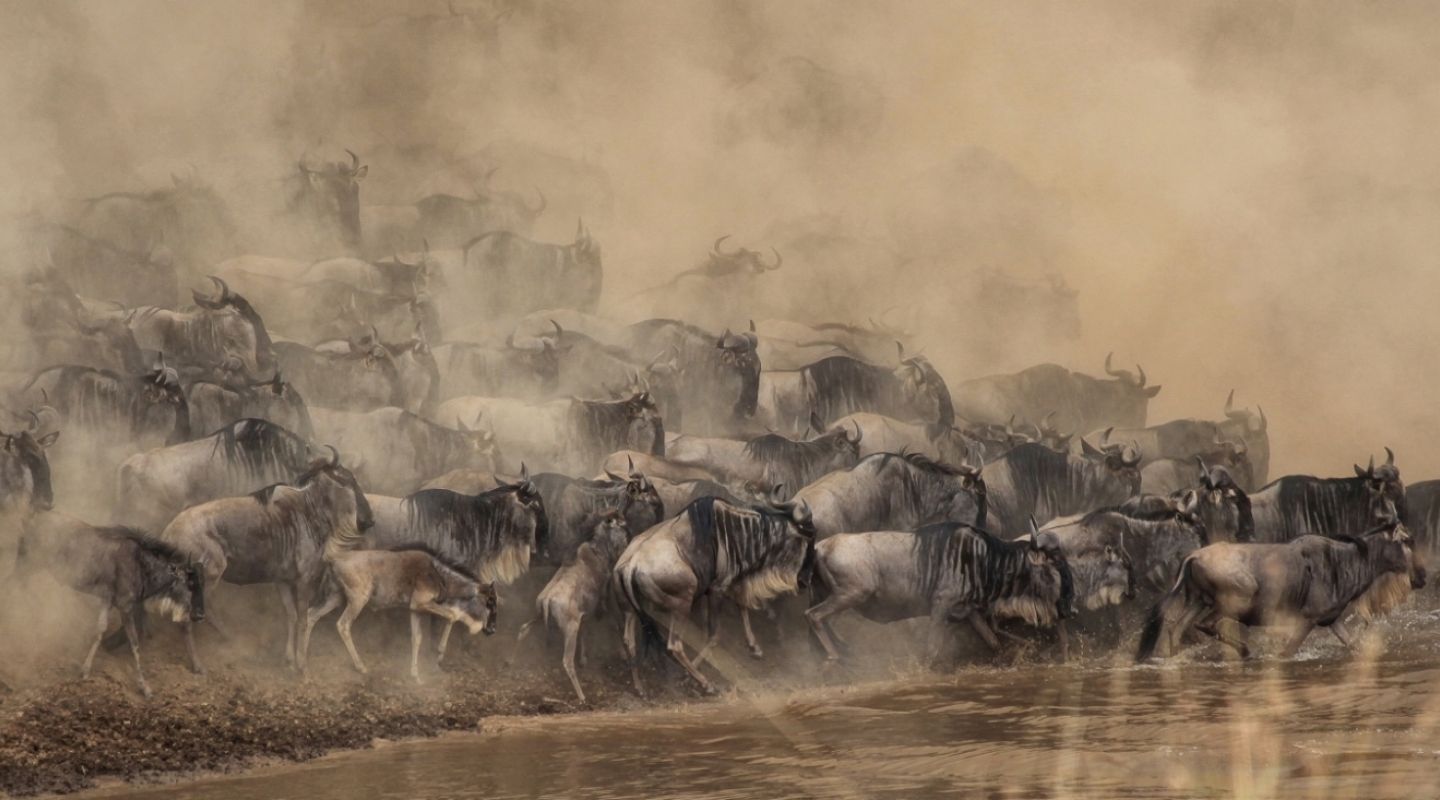 Kenya and Tanzania
Great Wildebeest Migration Safaris
Migration safaris in Africa
The biggest wildlife spectacle on Earth
The Great Migration is the annual mass movement of over a million animals – mostly wildebeests, but also zebra, impala, and gazelles – on a 2900km circuit around the plains of Kenya and Tanzania, thundering from the Serengeti up to the Maasai Mara and back down again following the rains and fresh grasses.

With countless hooves thundering across the plains or crashing across rivers, as big cats and Nile crocodiles lay in wait for their time of plenty, the safari can be spectacular. A real bucket-list travel experience.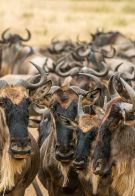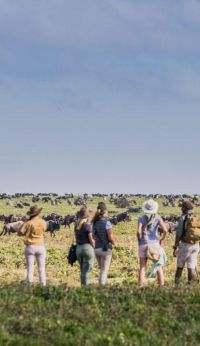 Where and when is the Great Migration?
Dependent on rainfall, the timing of the migration's movements are broadly predictable, and the herds migrate year-round, so there's always something to experience somewhere, whether it's calving en masse in the southern Serengeti in Tanzania, in immense columns marching north across the Grumeti or braving the river crossings to reach Kenya's Maasai Mara.
The Serengeti and Mara host a wide range of accommodation options, from classic canvas camps through to incredible exclusive use lodges both in national parks and private conservancies and reserves. We'll work with you to find somewhere that fits your taste, budget, is close to the action but away from the crowds, and that has a positive impact.
When planning your migration safari, our travel researchers call on years of experience and contacts on the ground to pick the best spots that maximise your chances of being in the heart of the action.
Great Migration lodges
Where to stay
Find out more about some of our favourite luxury camps and lodges.
Namiri Plains
Legendary Migration Camps
Wayo Walking Safari
Singita Serengeti House
Mara Plains Camp
&Beyond Grumeti Serengeti River House
Sala's Camp
Angama Safari Camp
Serian's Serengeti North
Where to see the Great Wildebeest Migration
Where do you want to explore?
Find out more about Kenya and Tanzania and where a Niarra Travel safari can take you.
What makes us different
Why Niarra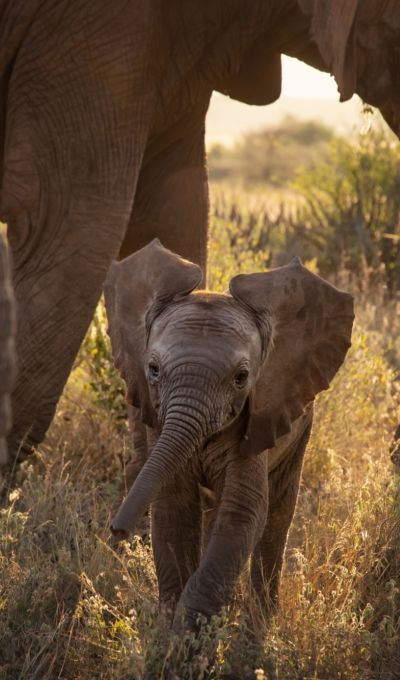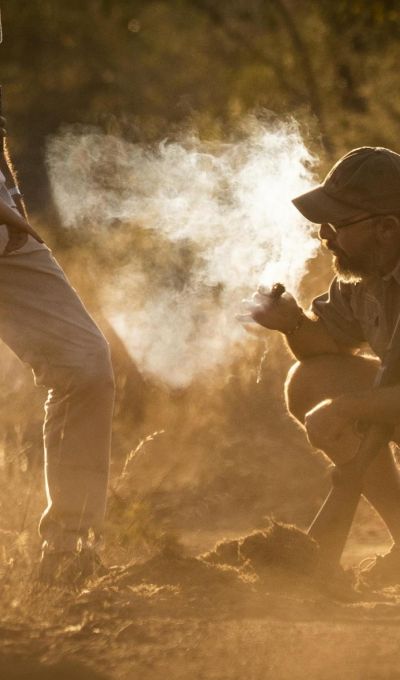 Niarra Travel is a forward-thinking travel company headquartered in London born out of a passion to do things differently.
In Swahili, a Bantu language spoken by millions in Eastern, Central and Southern Africa, the name Niara means "with utmost purpose" and our team are united by a passion for exploration and a belief that the right kind of travel can make the world a better place.
Our Travel Researchers are here to create incredible trips with a positive impact for you.
Unforgettable experiences

Creating your trip is entirely collaborative and our Travel Researchers are here for every step.

Positive impact

Curated sustainable experiences and accommodation that maximize the benefits to local people and place.

Fairness and transparency

An open, competitive pricing structure that ensures more money goes to where it's needed in the destination.