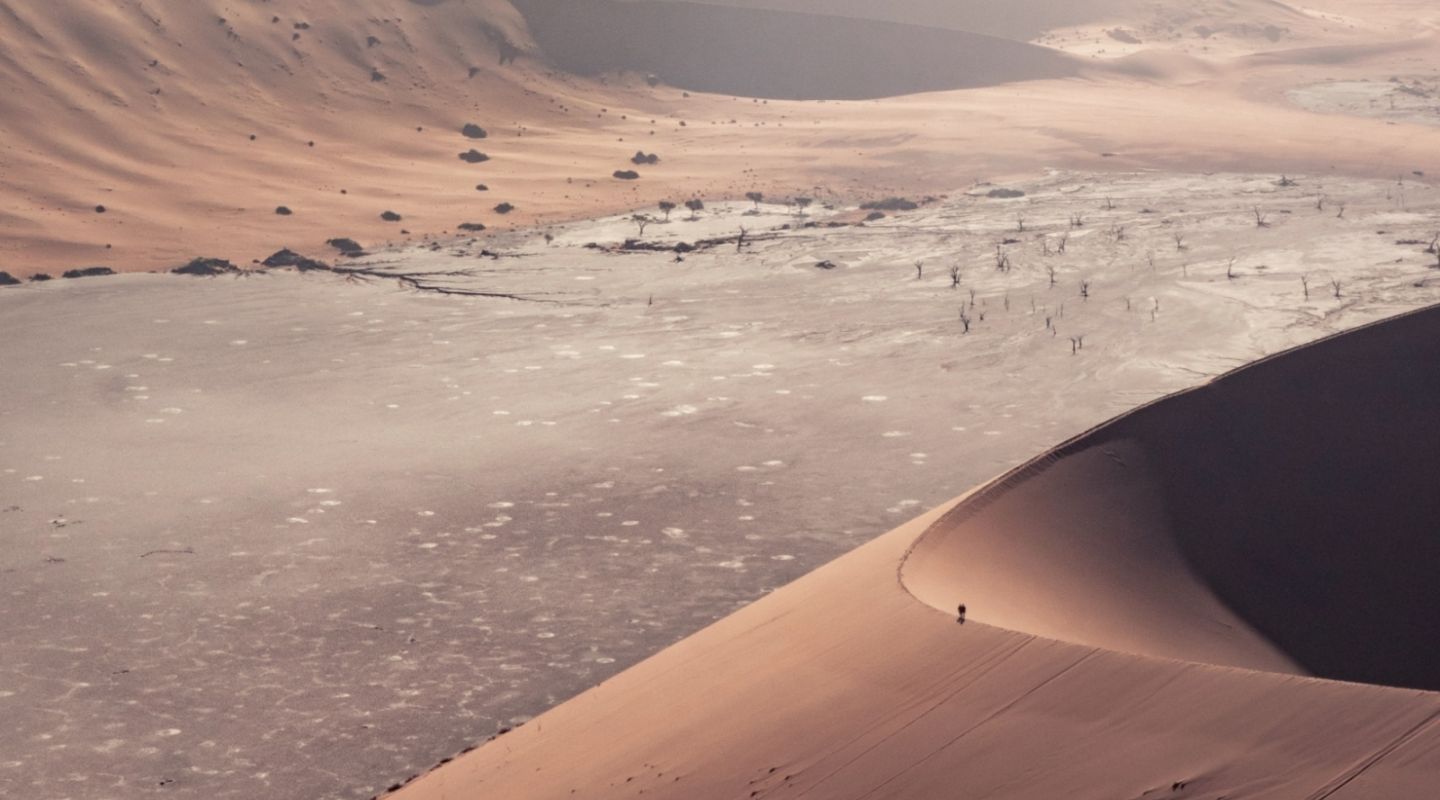 Highlight
The Namib Desert
The red sands and twisted trees of Sossusvlei are Namibia's most iconic sight and the surrounding Namib Desert has much more to discover.
Highlight
Etosha National Park
Witness incredible congregations of wildlife – elephants, rhino, giraffe, zebra and more – around precious waterholes on Etosha's lunar salt pan.
Highlight
Skeleton Coast
Track desert adapted wildlife and meet nomadic tribespeople from some of the world's remotest camps.
Luxury safaris and private adventures
Namibia
Namibia
Sand seas and endless space
Namibia is a vast country of otherworldly landscapes, wide blue skies and countless opportunities for adventure.
Sossusvlei's surreal twisted trees backed by the towering rust-red dunes are Namibia's most famous sight and the night skies above the desert here are some of the clearest in the world. A haven for both photographers and oryx.
In Damaraland, climb rugged mountains and find artworks carved into the rock by the San people thousands of years ago, or track hardy desert elephant herds and black rhinos alongside expert local guides.
Etosha National Park's lunar salt pan is another highlight for many, with giraffes, zebras, lions and more appearing out of the dusty haze to gather around precious waterholes. The Skeleton Coast, where the cool Atlantic meets the dunes on a coastline dotted with shipwrecks, is another wild place. Best appreciated from the air, follow it north to the Angolan border and a rare oasis of green on the Kunene River, where you'll find one of Africa's remotest lodges and a chance to meet the semi-nomadic Himba.
Namibia is the least densely populated nation in Africa, but the people you do encounter are warmly welcoming and the country has a strong record of protecting wildlife and land as national parks, private reserves and community-owned concessions. A safari here with Niarra supports conservation work, sustainable businesses and livelihoods in remote but important areas.
What's the weather like?
When to visit Namibia
Namibia can be visited year-round, with the best time depending on what you want to see. The cooler, drier months (April to October) are great for viewing wildlife, while the wetter and hotter green season (November to March) is best for birdlife and general photography.
Dry season

April - October

Green season

November - March
Example trips
Get inspired
Browse our Namibia example trips and get in contact to start planning your very own adventure.
Example trips

Get inspired

Browse our Namibia example trips and get in contact to start planning your very own adventure.
What makes us different
Why Niarra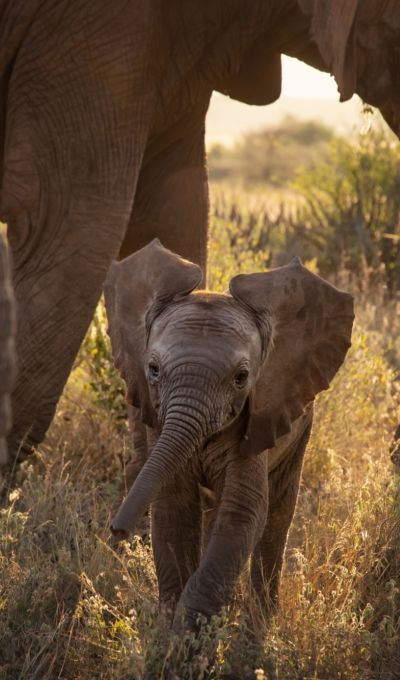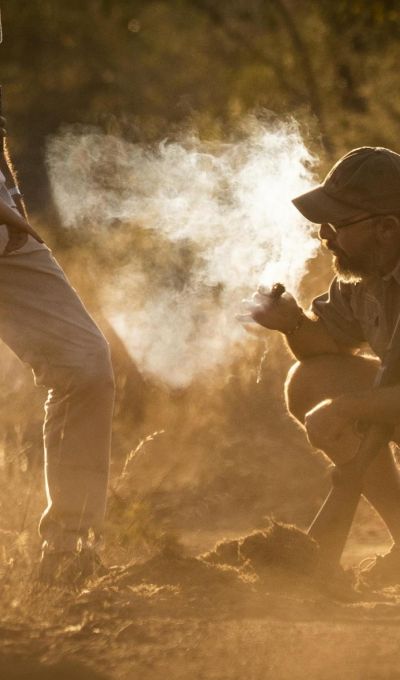 Niarra Travel is a forward-thinking travel company headquartered in London born out of a passion to do things differently.
In Swahili, a Bantu language spoken by millions in Eastern, Central and Southern Africa, the name Niara means "with utmost purpose" and our team are united by a passion for exploration and a belief that the right kind of travel can make the world a better place.
Our Travel Researchers are here to create incredible trips with a positive impact for you.
Unforgettable experiences

Creating your trip is entirely collaborative and our Travel Researchers are here for every step.

Positive impact

Curated sustainable experiences and accommodation that maximize the benefits to local people and place.

Fairness and transparency

An open, competitive pricing structure that ensures more money goes to where it's needed in the destination.