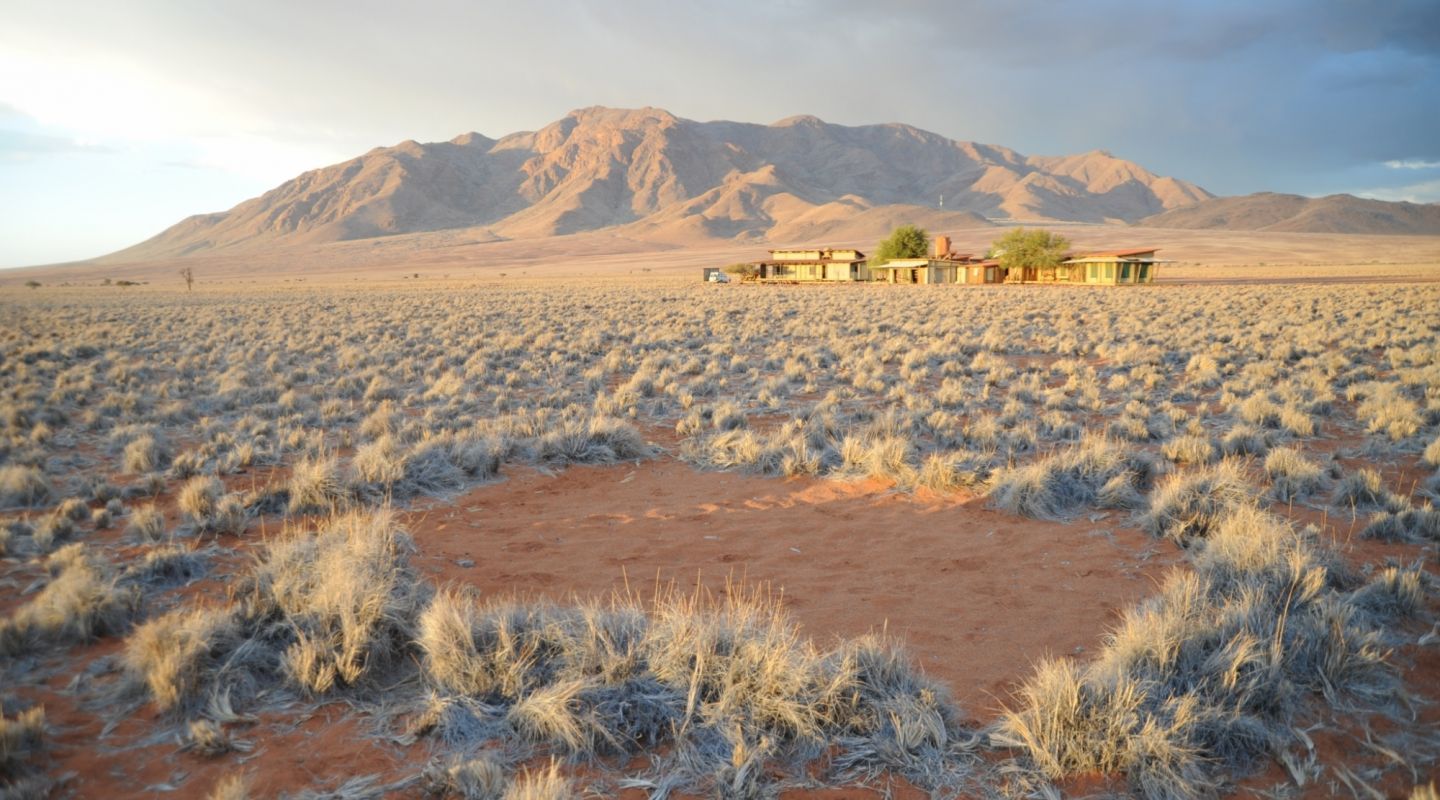 NamibRand Nature Reserve
Wolwedans Private Camp
Overview
Solitude in the NamibRand desert
This private camp nestled in an idyllic valley in NamibRand, is the perfect escape for a honeymoon, or small group looking for absolute solitude.
Wolwedans Private Camp has just six beds in three spacious tented rooms that open out to epic views. There is also a sala which was made for long lazy afternoons, various decks and a central lounge area which includes a living room, study, dining area and a fully-equipped kitchen. You're treated to outstanding views of your surroundings even when inside, thanks to the spacious, open-plan design.
Allow yourself to be enveloped by the stillness of the bush in this the most remote camp in NamibRand. Spend your hours going on enchanting walks, reading in a spot of shade, or simply reflecting surrounded by breathtaking beauty. There are a variety of exhilarating activities to choose from including scenic drives and flights, hot air ballooning and nature walks. These can either be private, or shared.
Facts
At a glance
Private exclusive camp

Bespoke dining experiences

Remote location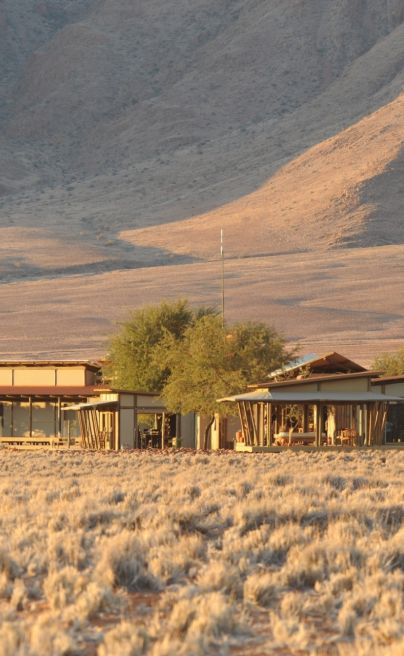 Experiences
Scenic drives 

Discover how the flora and fauna in this often habitat thrive on a fascinating scenic drive with your safari guide. They will point out oryx, gazelles, hartebeests, Hartmann and Burchell's zebras, giraffes and springboks. Look out for predators like spotted and brown hyena, leopards, aarwolfs and bat eared foxes. The region is also great for keen birders, with some 170 bird species to be found, including endemic dune larks.

Hot air ballooning

There are few experiences quite as magical as floating silently over the ancient desert in a hot air balloon. The seasonal activity allows you to soar above the NamibRand Nature Reserve, getting a unique view of the dune belts and seemingly endless plains. Enjoy a Champagne breakfast at your landing spot.

Bushman walks 

You'll head out on an educational walk through the dunes with a Khoisan guide. They will tell you all about the ancient navigating and tracking techniques of Africa's original hunter-gatherers. It's also a great way to learn more about the micro flora and fauna of the region.

Horse riding

Experiencing the red dunes on horseback makes for a memorable activity. Your first ride is included in your stay, but once the bug bites you can book further rides suited to your ability and interests.

E biking

E bikes can reach exhilarating speeds of up to 30km an hour as you race along dusty desert roads and up and down the dunes.

Wellness

Take the relaxation to deeper level with a Swedish massage, Indian head and foot massages or various marula oil treatments.
Community & Culture
Wolwedans is a Long Run Global Ecosphere Retreat® (GER), a stringent sustainability certification that focuses on conservation, community, culture and commerce. Wolwedans strives to see both their team and local communities enjoying improved livelihoods and being able to live sustainable lifestyles. With that in mind, they place great emphasis on human resource development, social upliftment, sharing economic opportunities and encouraging others. They showcase and promote the region's culture by selling local arts and crafts in their curio shops, serving local dishes and having the menu read in local languages. The staff often share stories and songs with guests, offering them a glimpse into their culture. Wolwedans is also committed to preserving the archaeological and anthropological heritage of the region.
Conservation
As one of Southern Africa's largest private, not for profit reserves, NamibRand Nature Reserve is effectively managed through monitoring and innovative and adaptive management practices. It has become a successful example of how biodiversity conservation can coexist with financial stability. Thanks to this effective management, the ecosystem is healthy and the flora and fauna is thriving alongside the people who live here.
Footprint
Wolwedans is one of the leading sustainable properties in the world with a number of projects minimizing its footprint. The reserve's properties run of a solar-hybrid system power station, drastically reducing reliance on fossil fuels, and actively manages water usage (of great importance given the desert location. They also grow as much produce on site as possible. The camps and lodges in the reserve, strictly limited in number, have been designed to leave as little trace on the landscape as possible.
Example trips
Get inspired
Browse our example trips and get in contact to start planning your very own adventure.
Example trips

Get inspired

Browse our example trips and get in contact to start planning your very own adventure.
What makes us different
Why Niarra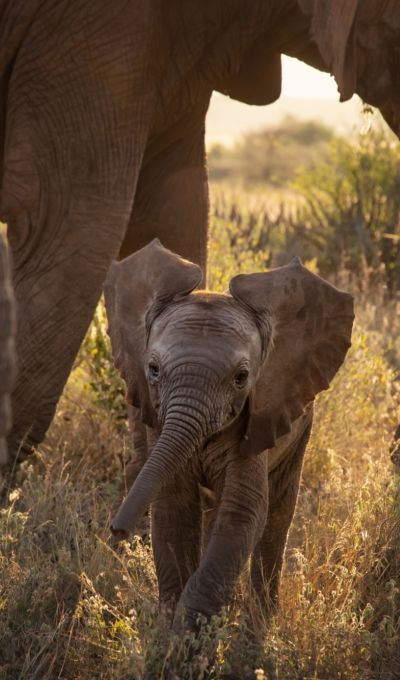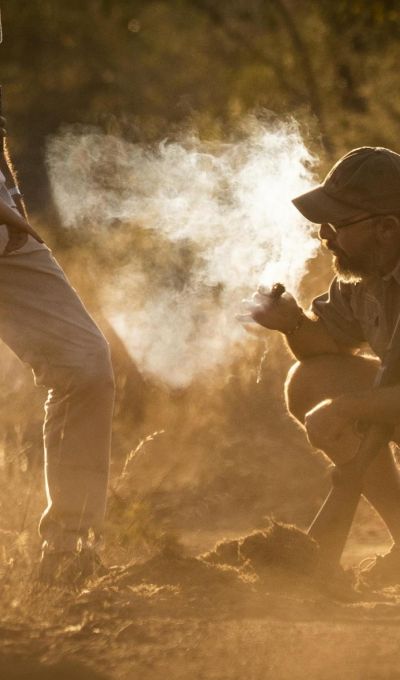 Niarra Travel is a forward-thinking travel company headquartered in London born out of a passion to do things differently.
In Swahili, a Bantu language spoken by millions in Eastern, Central and Southern Africa, the name Niara means "with utmost purpose" and our team are united by a passion for exploration and a belief that the right kind of travel can make the world a better place.
Our Travel Researchers are here to create incredible trips with a positive impact for you.
Unforgettable experiences

Creating your trip is entirely collaborative and our Travel Researchers are here for every step.

Positive impact

Curated sustainable experiences and accommodation that maximize the benefits to local people and place.

Fairness and transparency

An open, competitive pricing structure that ensures more money goes to where it's needed in the destination.