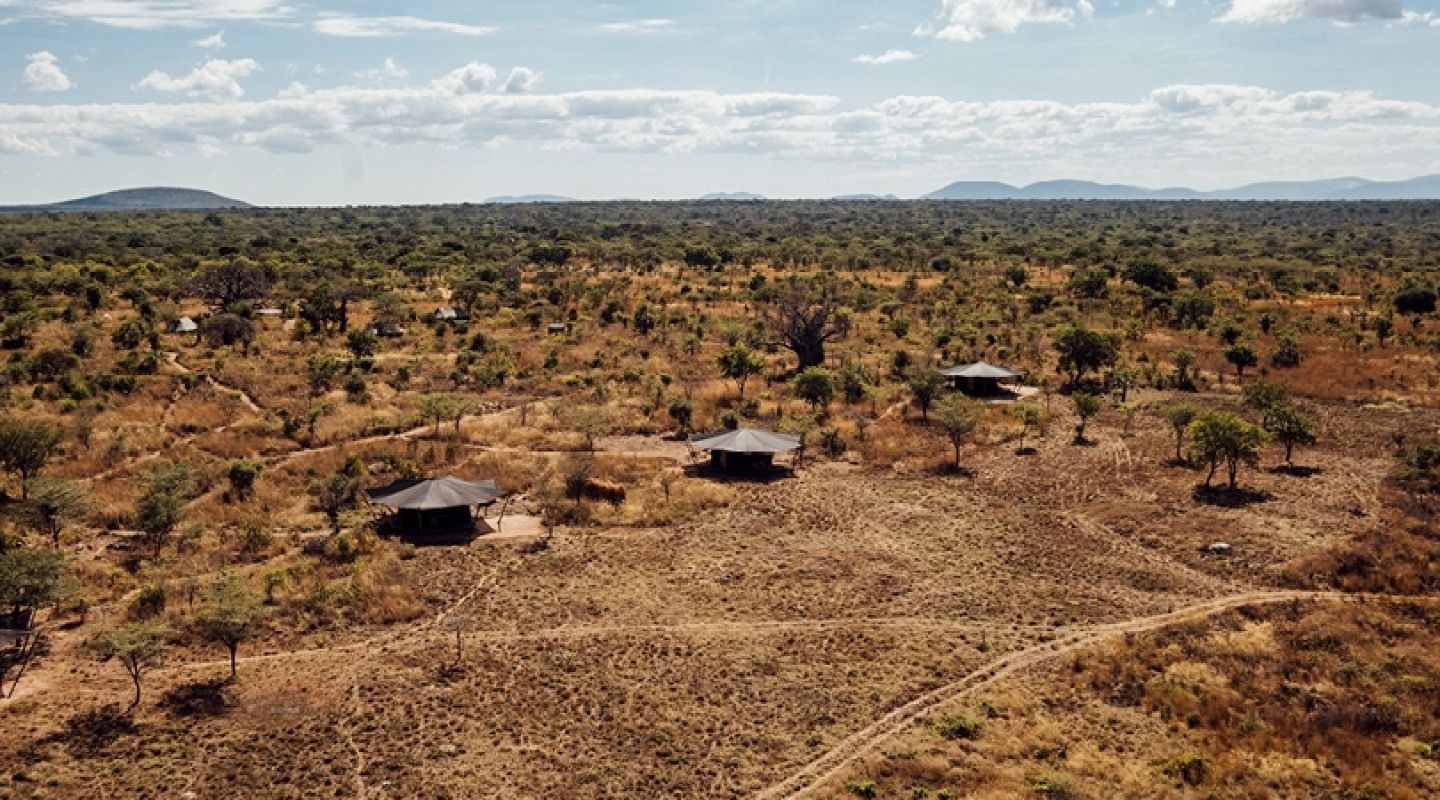 Ruaha National Park
Usangu Expedition Camp
Overview
Immersive conservation experience
Set on the outskirts of the Usangu floodplains, deep in the remote southern corner of Ruaha National Park, Usangu Expedition Camp offers an immersive, conservation driven experience for the adventurous traveller.
Built surrounded by the shade of a miombo woodland, Usangu Expedition Camp is incredibly intimate, with just four guest tents. The camp is designed simply yet comfortably, which helps add to the authenticity of this property as the true focus is on the natural surroundings. The tented rooms are raised on wooden decking with views out towards the wetlands. They feature ensuite bathrooms with flushing toilets and hot water safari bucket-fed showers.
Prepared by the camp's chef, meals are cooked on the open fire and enjoyed al fresco under the stars. These include a large breakfast and dinner, with lunch being a light buffet during the midday heat.
Facts
At a glance
Four tents

Restaurant and bar

Private Veranda

Private vehicle and guide
Experiences
Game drives

With your private vehicle and guide, you have the flexibility to explore any (accessible) area of the Usangu wetlands. Usangu has five biozones and offers many different habitat types that are waiting to be explored.

Night drives

See a different side of Usangu with a night drive. It's a special opportunity to spot shy, nocturnal animals and the those that prey on them. With the aid of your knowledgeable guide, keep your eyes out for leopard, genet, serval, honey badger, civet and African wildcats on the hunt; as well as bush babies, mongoose, bat-eared fox, nightjars and owls going about their business. Don't forget to take a moment to a gaze up at the breath-taking night sky.

Boat safaris

The wetland area and the intricate waterways that swell and contract throughout the season create a variety of conditions for boating. Usanga's swamp boat is designed for the marsh-like conditions, offering the opportunity to explore the wetland narrow waterways year-round. Elephant are regularly seen along the shallows, and the area is an avid bird watchers paradise.

Walking safaris

Walking safaris give you the opportunity to immerse yourself in nature, away from the noise of the land cruiser and closer to the ground to observe the smaller and less obvious parts of the African wilderness. This is a completely different way to experience the bush, encouraging your senses to engage as you spot tiny but fascinating creatures you'd never see from the vehicle.

Usangu star cube and trails camp

The Usangu star cubes can be set up in a private setting within easy reach of your tent at the expedition camp, offering a unique sleep-out experience under the stars, whilst keeping the comforts of your tent close at hand. Or head out into the wild with the star cubes, setting up in a remote area, this activity can be combined with a walking safari, boat safari or game drive. You will also have a back- up canvas dome tent for privacy as well as in case of rain.

Individual camera traps and predator identification

On arrival, you will receive a camera trap to place near camp for the duration of your stay. On your last afternoon in camp, retrieve the images to see what your camera has captured. If your camera trap has caught any inquisitive predators, or if you have captured any good images on your camera during your stay, you can upload these images to the Predator ID Hub at the station to compare against the existing database. Researchers will work with you to analyse identifying features and determine if this is a new specimen or an existing. This tracking of information helps to plot territories and allows you to actively contribute to the ongoing research.

Douglas Bell Eco Research Station

The Douglas Bell Eco Research Station is the central hub for all research and conservation efforts taking place in the Usangu Wetland. Situated alongside Usangu Expedition Camp, it provides guests with the opportunity to engage with researchers and develop a deeper understanding of the important work being performed in the region. The experiences on offer will vary slightly depending on which researchers are on the ground at any given time. However, a research coordinator is always present ensuring quality research immersion for visiting guests at all times.

Telemetry tracking

Join the researcher on a half-day tracking of collared animals using radio telemetry to track and locate them. Start the day by reviewing the latest locations of the animals of the days before and join the researcher in a vehicle to learn how radio-collaring and telemetry works, and how to locate the collared animals. Collared species differ over time depending on advancing research but usually focus on key species in the area such as lion, wild dog (yet to be collared), roan, and sable antelope.
Community & culture
Asilia believes that engaging and supporting the communities around Usangu will be key in protecting the area and ensuring the success of any tourism project. The development of tourism creates employment opportunities for the surrounding communities, reducing the need for individuals to rely on illegal poaching for income. Additional community development actions include the sponsoring of schools and educational equipment to further improve the understanding of the environment and the importance of areas like the Usangu Wetland.
Conservation
In 2019, Asilia launched a project to learn more about the Usangu Wetlands region of Ruaha National Park in Tanzania. The research seeks to determine how the area could be sustainably developed to promote investment for safari tourism, while also assessing needs in terms of infrastructural and conservation upgrades. The research is instrumental in learning about and monitoring this unique ecosystem and ecological trends. The initial research findings explore the viability of tourism for Usangu, as well as familiarise Asilia with the layout of the landscape, understand the various ecozones and ecotones, learn about the biodiversity within those landscapes and habitats, and establish prospects for exciting tourism opportunities that will in turn provide funding to aid in the sustainable development and protection of the Usangu Wetlands region.
Footprint
Asilia, which has been carbon neutral since 2009, runs sustainable operations by installing solar power systems and solar water boilers in its camps. Their carbon offsetting includes safari vehicles, their global offices' electricity usage and even international flights taken by management. They have reduced their plastic waste by 63% over the last four years. Instead of plastic bottles, guests are given personalized stainless-steel bottles. They eliminated single-use plastics in 2018 and even cling film and earbuds are not allowed in camp. Additionally, Usangu Expedition Camp's vehicles are up-cycled Land Rovers have been re-built from the ground up and are powered by green alcohol fuel (ethanol).
Example trips
Get inspired
Browse our example trips and get in contact to start planning your very own adventure.
What makes us different
Why Niarra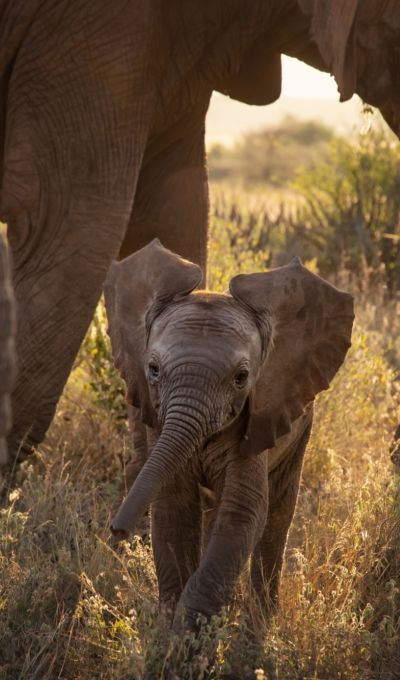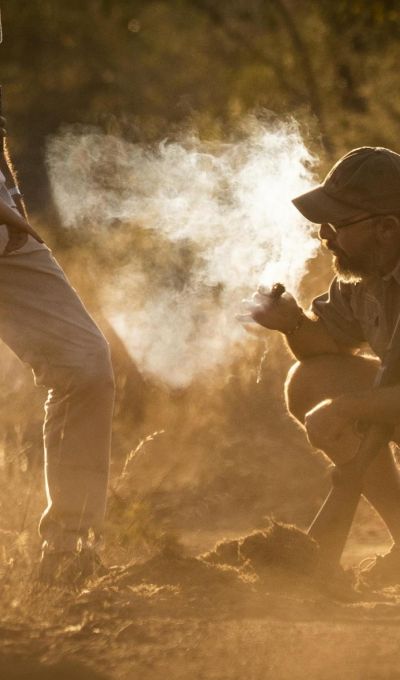 Niarra Travel is a forward-thinking travel company headquartered in London born out of a passion to do things differently.
In Swahili, a Bantu language spoken by millions in Eastern, Central and Southern Africa, the name Niara means "with utmost purpose" and our team are united by a passion for exploration and a belief that the right kind of travel can make the world a better place.
Our Travel Researchers are here to create incredible trips with a positive impact for you.
Unforgettable experiences

Creating your trip is entirely collaborative and our Travel Researchers are here for every step.

Positive impact

Curated sustainable experiences and accommodation that maximize the benefits to local people and place.

Fairness and transparency

An open, competitive pricing structure that ensures more money goes to where it's needed in the destination.