Overview
A community-run lodge on water
Set in the remote Mamirauá Sustainable Development Reserve, a short flight and boat trip upriver from Manaus, Uakari is a simple but wonderfully located lodge created in collaboration with local communities.
The whole lodge with its five cabins (each containing two rooms), restaurant communal areas sits floating on a lagoon, connected by walkways, surrounded by the Amazon and vast swathes of seasonally flooded 'varzea' rainforest.
Join local guides and naturalists on expeditions by boat and on foot into the forest on the search for raucous birdlife, endemic primate species, river dolphins, sloths and even jaguars.

Facts
At a glance
Ten rooms

Private verandahs

Restaurant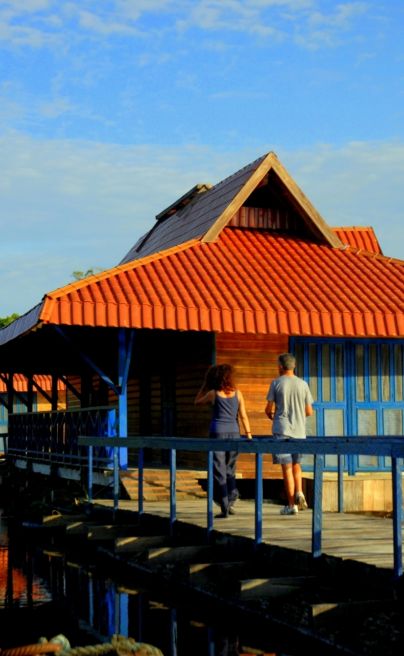 Experiences
Water activities

With so many rivers surrounding the reserve, there's little surprise that there are a few water-based excursions to fill your days with. Head out on a boat tour, or try your hand at paddle canoeing.

Jungle excursions

Accompanied by a knowledgeable guide, you can go on fascinating jungle trails learning about the local flora and fauna. Discover the jungle and its secrets after dark, and go looking for nocturnal animals.

Wildlife sighting

Some of the animals you can look out for include white uakari monkeys, endemic black-headed squirrel monkeys, pink and grey river dolphins, three- and two-toed sloths, 19 species of parrots and macaws, hoatzins, black caimans and arapaimas - the world's largest scaled freshwater fish.
Community & Culture
Uakari was created, after years of consultations, to support local communities in the Amazon while raising awareness for and profit from sustaining the region's rich biodiversity, becoming a model for responsible tourism in the Amazon. That the local communities who have occupied the area for generations should be the main guardians of the land is a core belief.

Uakari Lodge has two teams, one which is based in Tefé town and handles reservations and the arrivals and departures of guests, and the other which works at the lodge itself. Most of the employees come from the surrounding riverine communities, across all levels of the team, from guides to management, cooks, cleaners and janitors. The teams work in rotation, allowing them time to undertake other endeavours in addition to tourism and carry on traditional farming methods.
Direct profits from the lodge have funded community centres and the repair of local structures and community gardens.
Conservation
Uakari is part of Mamiraua Institute whose mission is to conserve the biodiversity of the reserve. All of the income generated from the Mamiraua Ecotourism Project is reinvested in order to maintain this pioneer conservation project. As well as protecting the ecosystem, they support a number of conservation and research projects, for example, those focused on raising local awareness of the importance of jaguars.

Footprint
Uakari has been designed to have as little impact on the environment as possible with various eco-friendly systems into the running of the lodge, including rainwater collection, solar power for lighting and heating water, and a sewage filtration system.
Example trips
Get inspired
Browse our example trips and get in contact to start planning your very own adventure.
Example trips

Get inspired

Browse our example trips and get in contact to start planning your very own adventure.
What makes us different
Why Niarra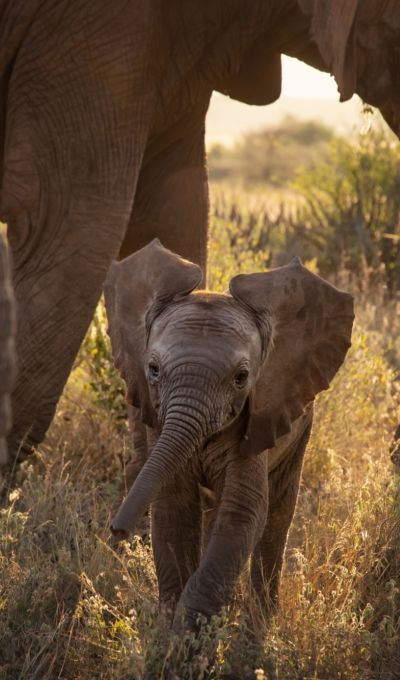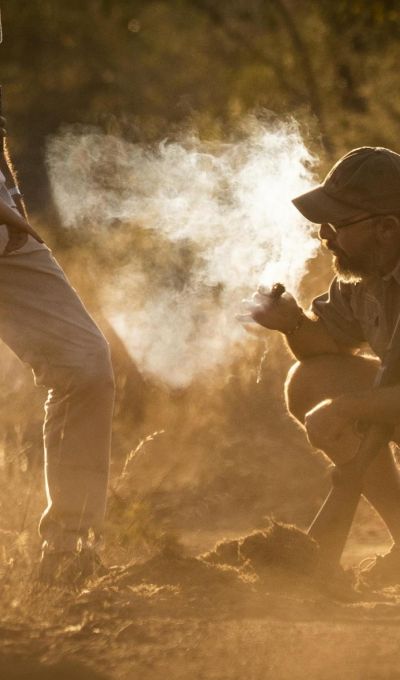 Niarra Travel is a forward-thinking travel company headquartered in London born out of a passion to do things differently.
In Swahili, a Bantu language spoken by millions in Eastern, Central and Southern Africa, the name Niara means "with utmost purpose" and our team are united by a passion for exploration and a belief that the right kind of travel can make the world a better place.
Our Travel Researchers are here to create incredible trips with a positive impact for you.
Unforgettable experiences

Creating your trip is entirely collaborative and our Travel Researchers are here for every step.

Positive impact

Curated sustainable experiences and accommodation that maximize the benefits to local people and place.

Fairness and transparency

An open, competitive pricing structure that ensures more money goes to where it's needed in the destination.