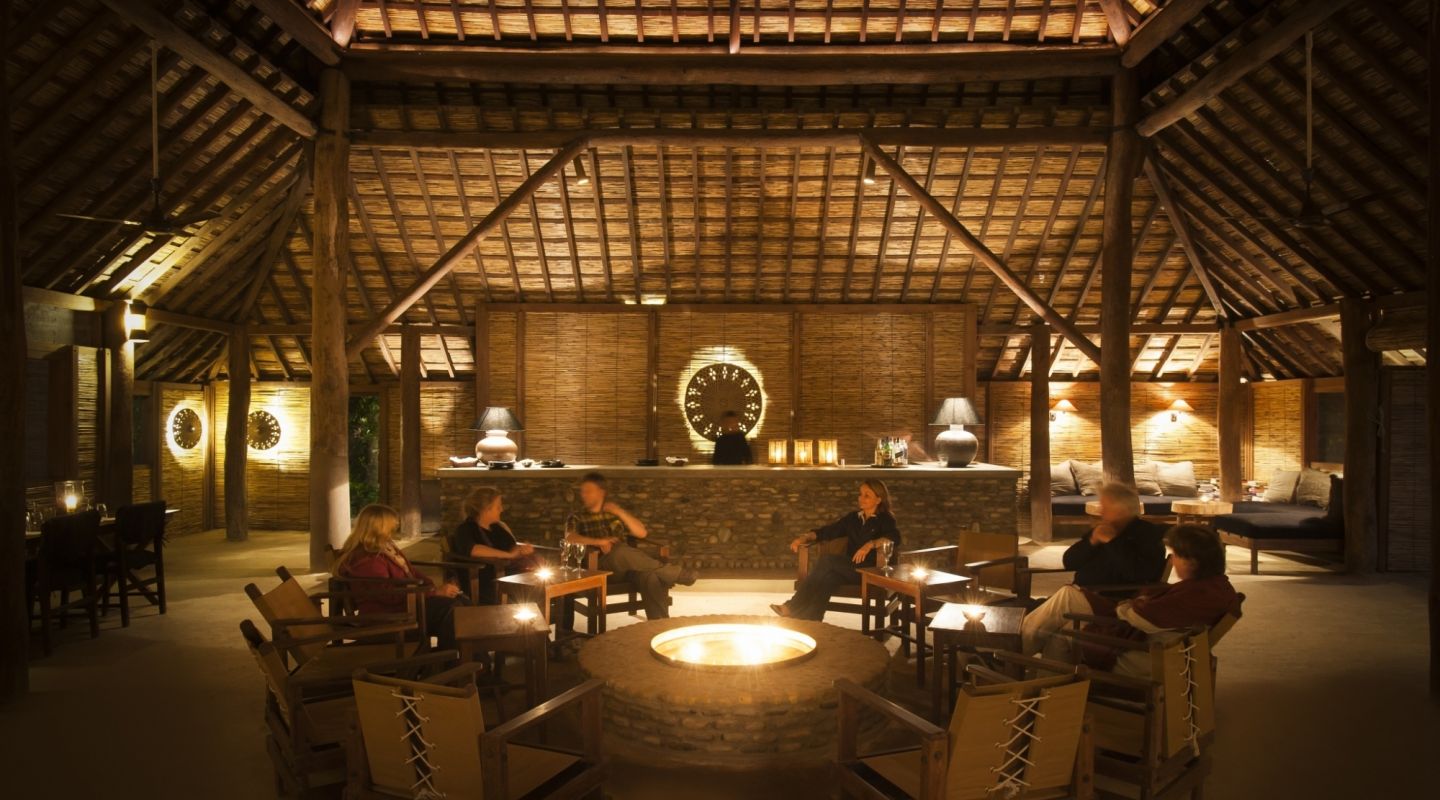 Bardia National Park
Tiger Tops Karnali Lodge
Overview
Rustic luxury in remote Bardia
Venture to Bardia National Park and classic tiger country and find yourself at home at the intimate Karnali Lodge. It offers you an off-the-beaten-track escape surrounded by astounding beauty and abundant wildlife.
Simple but immensely comfortable, the lodge has been designed with its natural surroundings in mind, and the comfortable rooms are inspired by local architecture. Karnali allows you to experience the extraordinary beauty of this remote area with ultra personal service and expert wildlife guiding.
Bardia National Park was originally established to conserve tigers and their prey. It started out as a wildlife reserve and was expanded and transformed into a national park in 1988 with Karnali Lodge pioneering ecotourism here. Over the past four decades, the family-run lodge's commitment to responsible tourism has established it as an authority on promoting conservation awareness.

Facts
At a glance
21 rooms

Restaurant

Gardens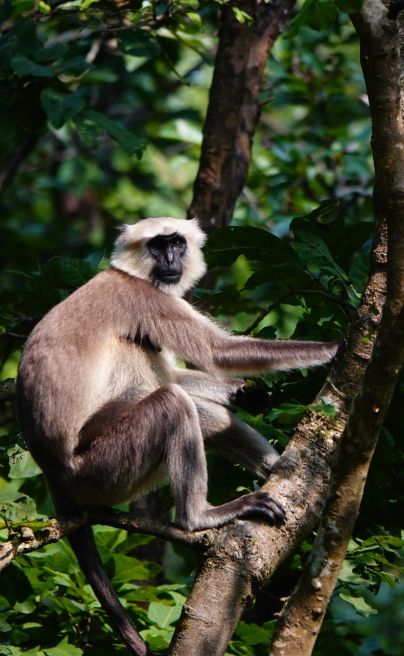 Experiences
Jeep safari

Head out on an open-topped Land Rover for a jungle safari unlike any other you'll find in Nepal. Look out for Asiatic elephants, tigers and leopards, listening out for alarm calls and hopping out of the vehicle to track through the forest.

Bird watching

There are some 848 species of birds across Nepal and the area around Karnali Lodge is a bird-lover's dream.

River safari

Take a relaxing trip down the Karnali River and keep a look out for wildlife in the water and on the river banks.
Community & Culture
Education in rural Nepal has for a long time been hindered by challenges related to geography, infrastructure, socio-economic status and cultural norms, all of which have seen some improvement in recent years. In a bid to helping achieve the Millennium Development Goal of making primary education accessible to all, Tiger Tops supports thousands of children in rural communities. That support takes the form of providing scholarships, textbooks, uniforms and training for staff. Tiger Tops places an emphasis on respecting and helping to preserve the traditions of the local tribes, and engages the communities in social and economic empowerment projects.
Conservation
Together with the International Trust for Nature Conservation (ITNC), Tiger Tops contributes towards protecting wildlife and habitats across Asia. Their support helps various conservation projects. The ITNC was founded in 1980 by AV Jim Edwards who also founded the Tiger Tops Group of Companies, along with a group of likeminded people. While the trust supports projects worldwide, it has a special focus on Asia where communities are poor and the conservation needs are great. Among the projects Tiger Tops is proud to support with the ITNC are the Longterm Tiger Monitoring Project, and the first Gharial breeding programme in the country.
Footprint
Tiger Tops has strict environmental policies in place to ensure that all of their lodges protect the environment and reduce their impact on nature. Solar power and ensuring vehicle meet emission control standards and just two of the ways they are reducing energy use, waste and pollutants. They source produce, employ staff and outsource business as locally as possible. Their lodges are all built using local materials, and are constructed by craftsmen from the area. Incorporating indigenous motifs and products into their designs is also a priority. An integral part of their sustainability approach is growing their own organic produce at both Tharu and Karnali lodges.
Example trips
Get inspired
Browse our example trips and get in contact to start planning your very own adventure.
Example trips

Get inspired

Browse our example trips and get in contact to start planning your very own adventure.
What makes us different
Why Niarra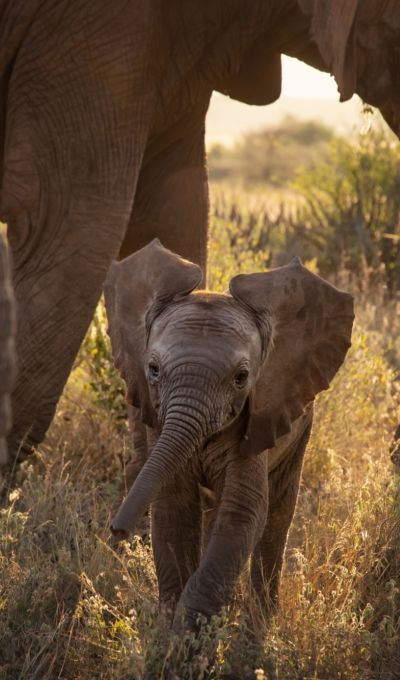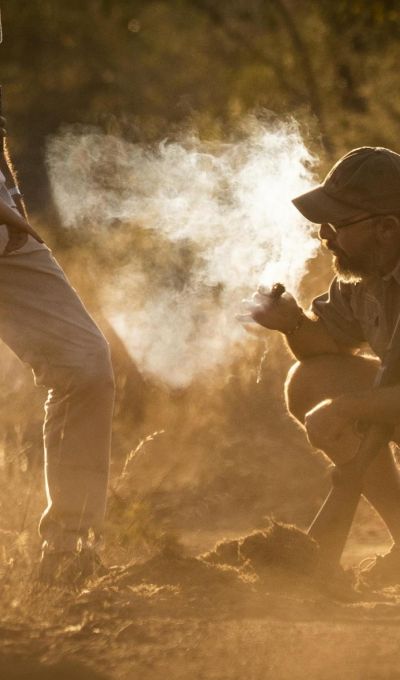 Niarra Travel is a forward-thinking travel company headquartered in London born out of a passion to do things differently.
In Swahili, a Bantu language spoken by millions in Eastern, Central and Southern Africa, the name Niara means "with utmost purpose" and our team are united by a passion for exploration and a belief that the right kind of travel can make the world a better place.
Our Travel Researchers are here to create incredible trips with a positive impact for you.
Unforgettable experiences

Creating your trip is entirely collaborative and our Travel Researchers are here for every step.

Positive impact

Curated sustainable experiences and accommodation that maximize the benefits to local people and place.

Fairness and transparency

An open, competitive pricing structure that ensures more money goes to where it's needed in the destination.