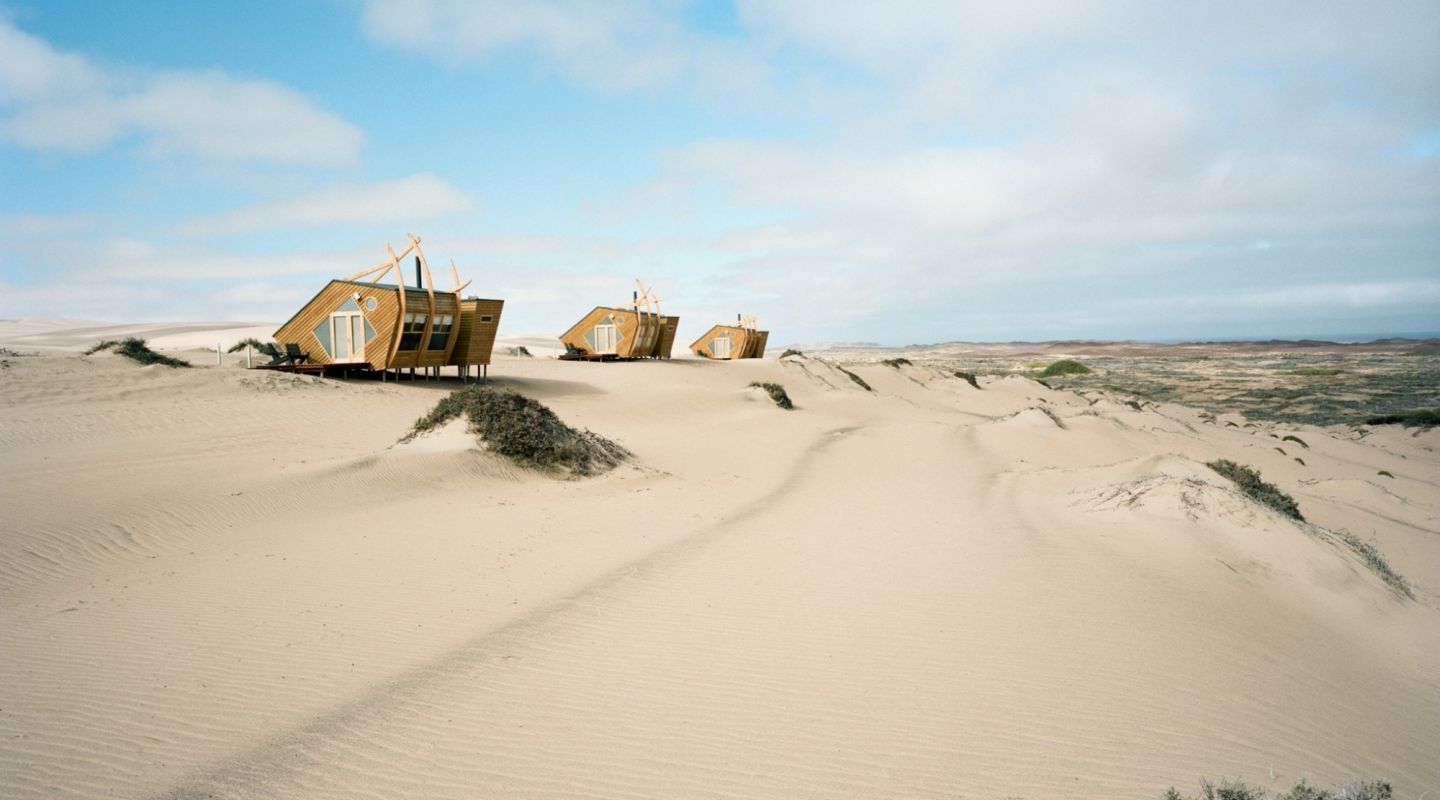 Skeleton Coast National Park
Shipwreck Lodge
Overview
Skeleton coast castaway
Robinson Crusoe meets Martian base in this unique lodge set amid the Skeleton Coast's immense and remote wilds.
Designed to echo the shipwrecks that are scattered along the tumultuous Namibian coastline, ten rooms (including two family cabins) are sit surrounded by a windswept sand sea with views out to the Atlantic Ocean. Each has an en suite shower room and a wood-burning stove for cool evenings. In the centre of camp, you'll find an equally as innovatively designed lounge and restaurant with a wide, wraparound deck and uninterrupted views.
Whether getting here by light aircraft or road, followed by a 45km overland trip from Möwe Bay, getting here is an adventure in itself. Experiences once you're here explore this fascinating landscape, learn about its history and see the wildlife which ekes out a living here.
Facts
At a glance
Ten rooms, including two family units

Restaurant

Lounge

Solar powered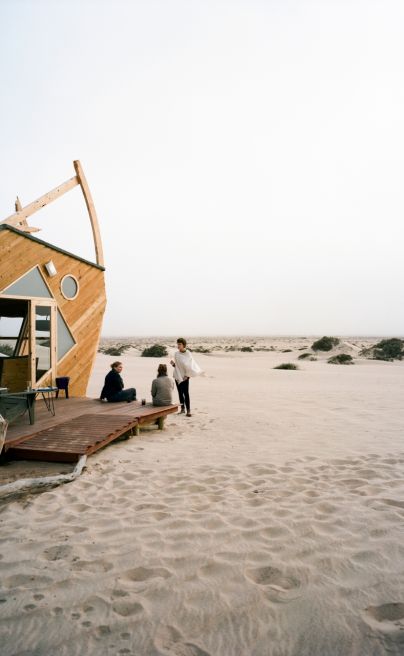 Experiences
Hoarusib River excursion

Spend your morning exploring the Hoarusib River. Visit the Clay Castles, a striking geological formation. You might even spot the elusive desert-adapted elephants, brown hyenas and lions.

Sundowner drive

Embark on a sundowner drive to the Roaring Dunes where the desert's voice can be heard or watch the sun disappear into the Atlantic Ocean.

Dune boarding

For the more adventurous, try your hand at dune boarding. This is done by lying down on a polished board while you slide down the dune headfirst. Speeds of up to 80km/h can be reached.

Möwe Bay

Either on your way to the lodge from Möwe Bay or returning from the lodge, you will see what is left of the victims of this treacherous coastline such as decaying ships, the remains of a WW2 bomber and the abandoned Westies Diamond Mine bear witness to the unforgiving nature of this arid landscape. You will also visit the seal colony.

Quad biking

Join a guide s on a scenic drive over towering dunes. This excursion will only be conducted in an area specifically allocated for the purpose by the Ministry of Environment and Tourism to minimise the effects on the environment.
Community & Culture
The partner conservancies of Shipwreck Lodge are the Puros Conservancy, established in May 2000, and the Sesfontein Conservancy, established in July 2003. Together, the two conservancies cover more than 6,000km2. The majority of the population are Ovahimba and Ovaherero people.

Shipwreck Lodge recruits lodge staff from these conservancies, thus helping to support multiple households. The company has also purchased 4x4 vehicles to assist the conservancies with wildlife and environmental management.

In their capacity as landlords, the conservancies are paid monthly fees, i.e. 8% of the turnover of the lodge business. Therefore the conservancies themselves have a vested interest in the overall success of the lodge and the support they provide to the tourism business.
Footprint
Sustainability was a key consideration in the design and build of Shipwreck Lodge and it was constructed with the notion that it could be removed without a trace.
Thanks to its sustainable ethos, the lodge received the top 5-Flower rating from Eco Awards Namibia. Guest areas are made from sustainably sourced timber, allowing it to be easily dismantled, whilst service areas are made from modified shipping containers that can relocated as needed. Energy-efficient insulation was sourced from recycled plastic water bottles, and the lodge's electricity needs are met by solar and wind generation (a bio-diesel generator is available for emergency back-up).
Example trips
Get inspired
Browse our example trips and get in contact to start planning your very own adventure.
Example trips

Get inspired

Browse our example trips and get in contact to start planning your very own adventure.
What makes us different
Why Niarra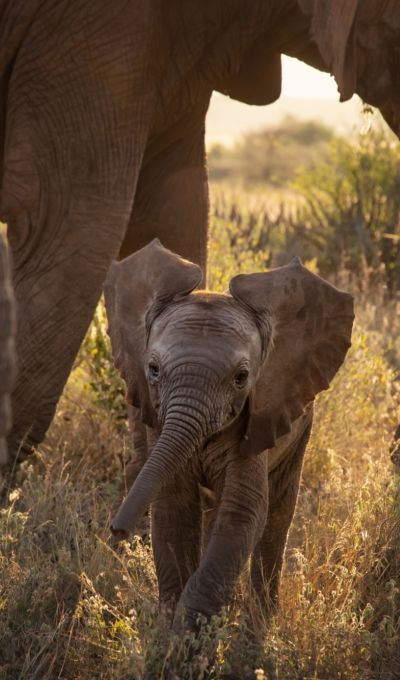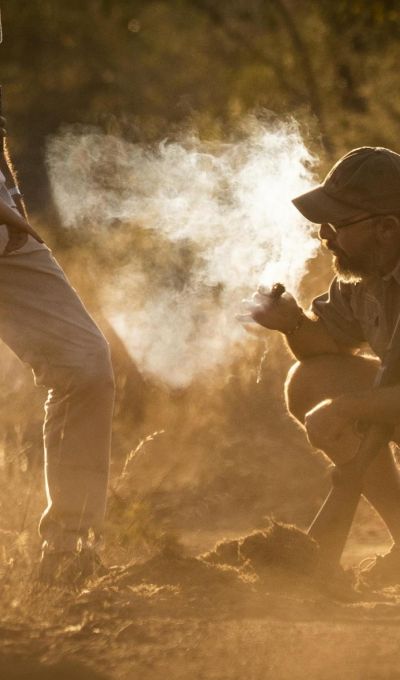 Niarra Travel is a forward-thinking travel company headquartered in London born out of a passion to do things differently.
In Swahili, a Bantu language spoken by millions in Eastern, Central and Southern Africa, the name Niara means "with utmost purpose" and our team are united by a passion for exploration and a belief that the right kind of travel can make the world a better place.
Our Travel Researchers are here to create incredible trips with a positive impact for you.
Unforgettable experiences

Creating your trip is entirely collaborative and our Travel Researchers are here for every step.

Positive impact

Curated sustainable experiences and accommodation that maximize the benefits to local people and place.

Fairness and transparency

An open, competitive pricing structure that ensures more money goes to where it's needed in the destination.