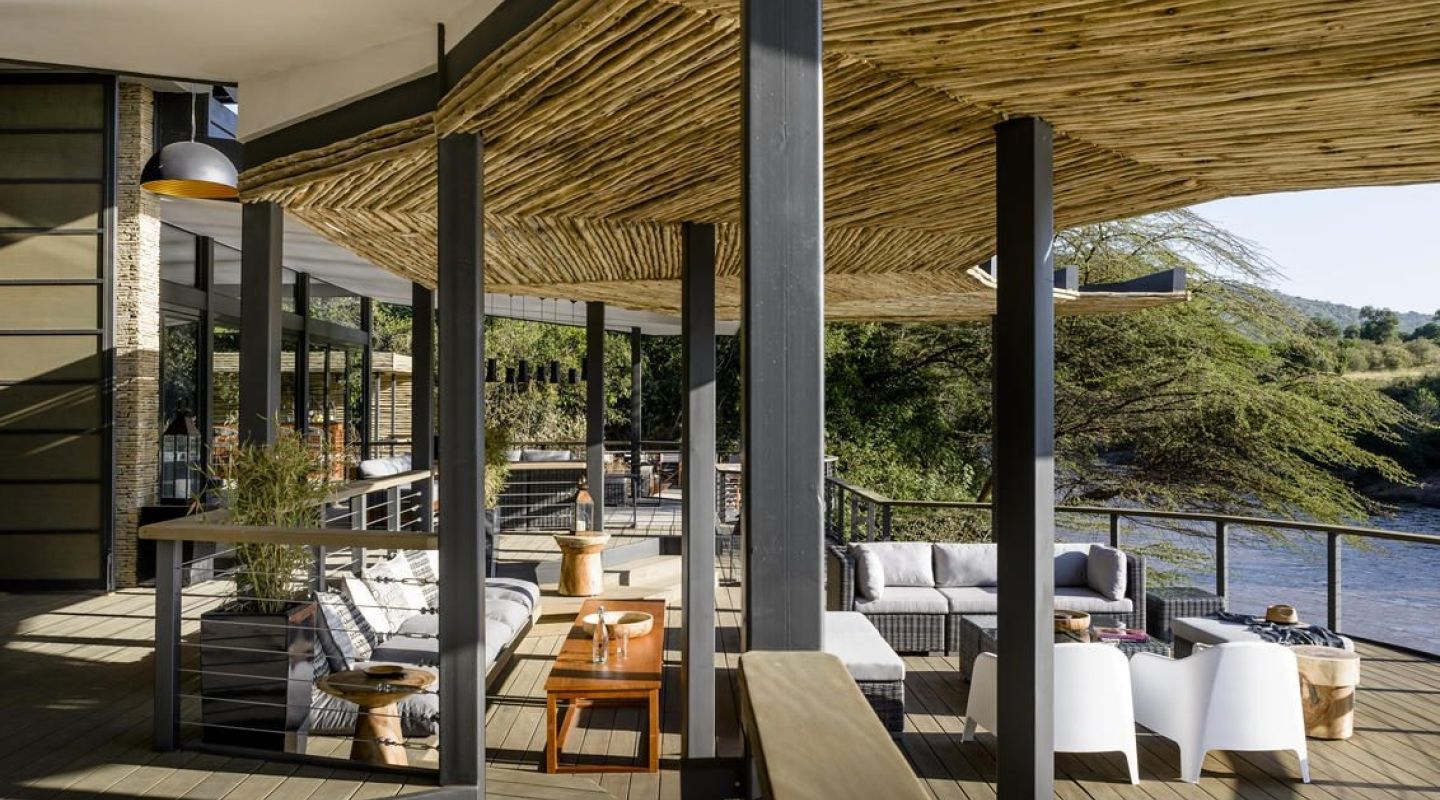 Maasai Mara National Park
Sanctuary Olonana
Overview
A Hidden Escape
Sanctuary Olonana is a hidden paradise along the Mara River in the heart of Kenya's most famous game reserve. It is graced by the Masai Mara's breath-taking natural wonders; an abundance of wildlife, and a dramatic river that runs right past.
This luxury safari lodge is an exclusive hideaway. The 14 glass-sided suites have elegant nature-inspired furnishings; creating an ever-present sense of being connected to the great outdoors. The main lodge mixes contemporary architecture with time tested Maasai building practices, while the pool, spa and boma offer a perfect space to relax and drink in the spectacular river view.
With its idyllic setting, luxurious suites, and quality activities, Olonana makes for a wonderful African safari.
Facts
At a glance
14 Luxury glass walled suites

Swimming pool

Spa

Boma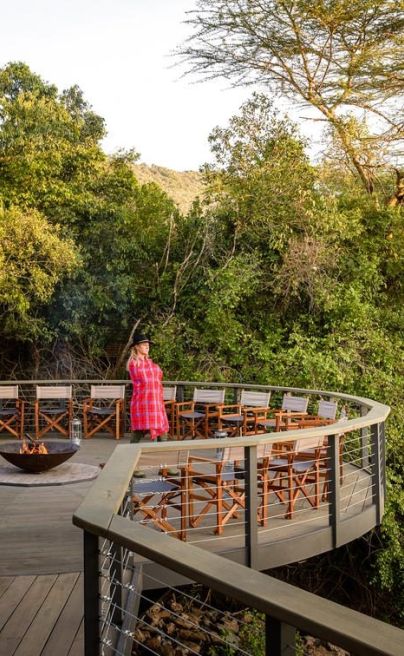 Experiences
Hot-air balloon rides

Set sail at sunrise and float gently above the great plains and the plethora of game below. This is a truly spectacular experience. The balloon lands around one hour after taking off with breakfast being prepared nearby.

Bush walks

Walk with a naturalist and learn about the finer parts of this fantastic eco system. The plants, trees and insects and their use in the daily lives of the Maasai tribe. Your guide will also point out animal signs which are everywhere, but not that easily noticed.

Cultural Visits

Get an insight into the vibrant and still traditional way of life of the Maasai. Learn about the medicinal plants that grow here, the importance of cattle and the stages of life through which all Maasai pass, from young boy or girl to respected elder.

Game Drives

Head out with experienced guides to find all the hidden spots. The Mara's rich eco-system includes acacia-studded savannah, riparian forest and woodland which attract more than 300 bird species and a stunning variety of animal life all year round. The customised open safari vehicles offer all-round views, allowing for excellent photography opportunities
Community & Culture
Over the years Sanctuary Olonana has also built strong relationships with the local Maasai tribes by working with them to improve their level of health-education and lifestyle, and securing unrivalled access to their culture and local knowledge. The camp also works with the Safe Water for Schools Initiative introduces sustainable, non-invasive means to acquire clean water for Maasai students in Kenya. The facility is currently offering full sponsorship to 23 pupils in various schools
The camp has employed approximately 70% of the staff from the local community. This has been attained through on job training by the facility. The facility buys locally where possible. Individually, the camp is a member of the "Pack for a Purpose" where visitors are encouraged to donate items needed by the communities.
Footprint
From the chef's organic garden to sustainable energy sources, Sanctuary Olonana sets a new standard with its light environmental 'footprint'. The camp is built around a sustainability ethos which has resulted in them being awarded GOLD certification by Eco Tourism Kenya.
There are 42 solar panels fitted throughout the facility which provide power for lighting. While the Water heating for the facility is conducted through the use of energy-efficient boilers that use charcoal briquettes in place of fossil fuels. The briquettes are made from paper waste (paper waste is obtained within the premises) mixed with molasses; and used to supplement the stock from chardust. The camp has invested in a biogas system that provides cooking gas at the staff quarters. Cow-dung to run the system is supplied by the neighboring community.
The facility has a 'no plastics' bottled water policy, it has invested in a reverse osmosis water purification system. Reusable company-branded glass bottles are used in the guest tents for serving drinking water
Conservation
The camp partners with the Mara Triangle conservancy on collating information through wildlife monitoring initiatives. In addition it has established a linkage with Mara Cheetah Project aimed at research data collection through guides and guests' sensitization. The camp has leased at least 100 acres of land specifically for conservation purposes. Further, being along the Mara River bank, the facility has constructed gabions along the periphery of the river to control soil erosion. The facility runs an awareness creation and mentoring program for students. Periodically the facility offers wildlife clubs game drive and hotel service opportunities aimed at sensitization and mentorship.
The camp has an indigenous tree planting program for its guests. The activity is aimed at sensitizing the visitors on environmental conservation. Guests contribute 15-20 USD for the program monitoring / sustainability measurers. Approximately 1649 tree seedlings have been planted since inception in 2009 resulting to a wood lot - an artificial forest within the premises. Seedlings are obtained from the facility's tree-nursery.
Example Trips
Get inspired
Browse our example trips and get in contact to start planning your very own adventure.
What makes us different
Why Niarra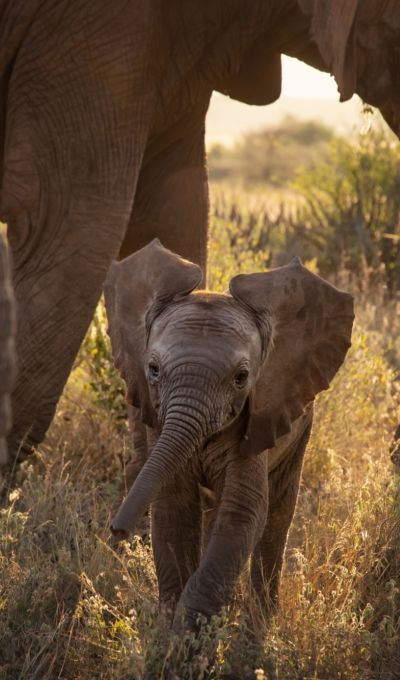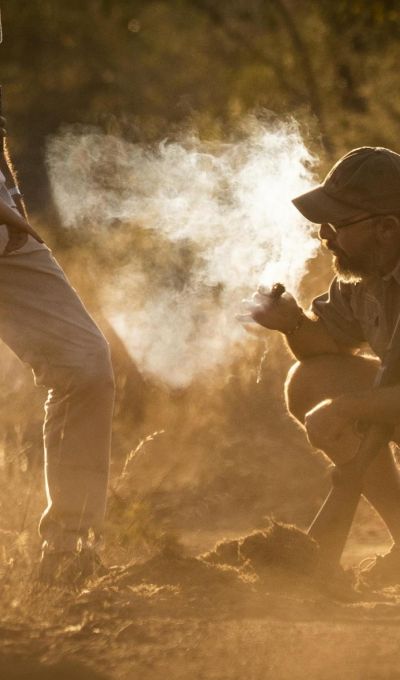 Niarra Travel is a forward-thinking travel company headquartered in London born out of a passion to do things differently.
In Swahili, a Bantu language spoken by millions in Eastern, Central and Southern Africa, the name Niara means "with utmost purpose" and our team are united by a passion for exploration and a belief that the right kind of travel can make the world a better place.
Our Travel Researchers are here to create incredible trips with a positive impact for you.
Unforgettable experiences

Creating your trip is entirely collaborative and our Travel Researchers are here for every step.

Positive impact

Curated sustainable experiences and accommodation that maximize the benefits to local people and place.

Fairness and transparency

An open, competitive pricing structure that ensures more money goes to where it's needed in the destination.