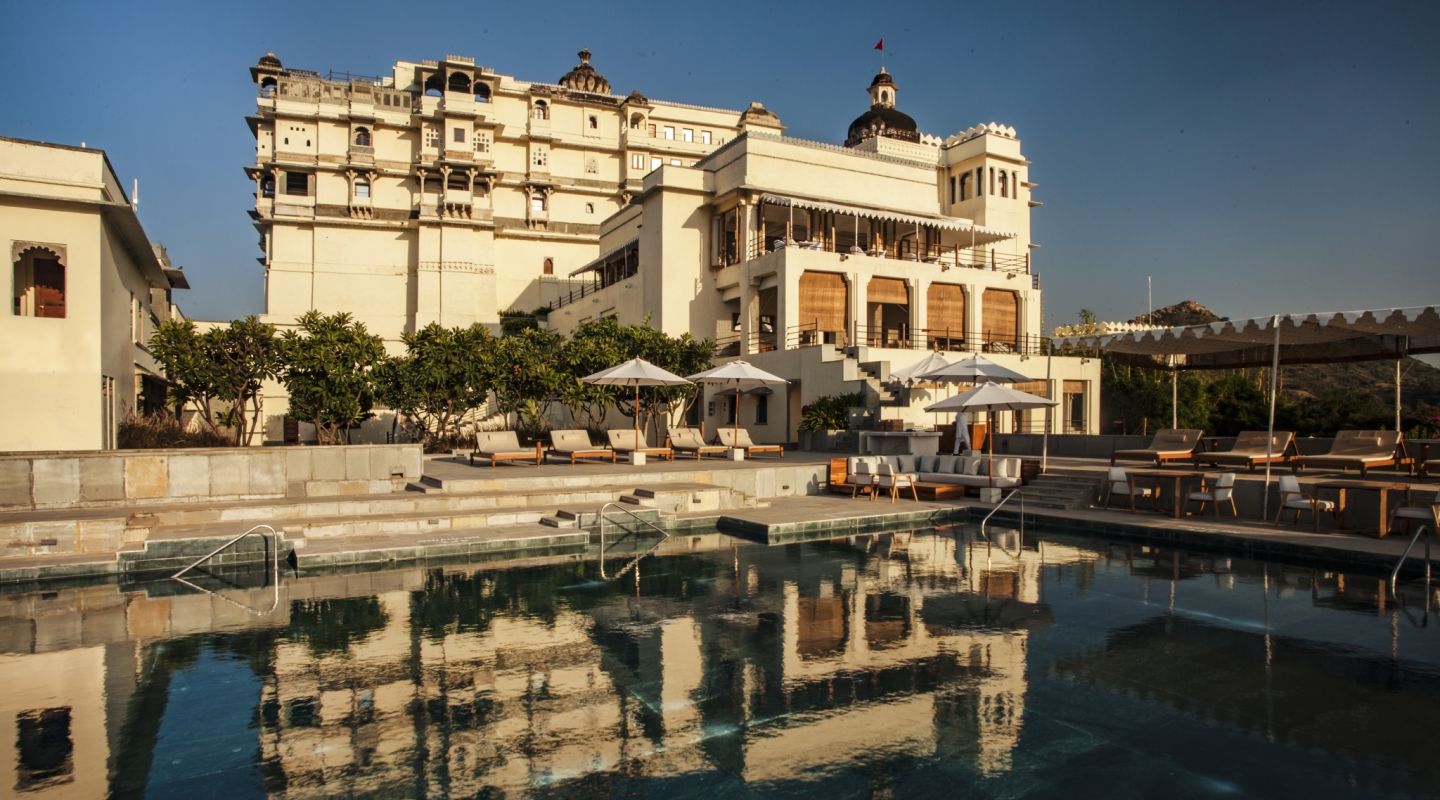 Overview
Picturesque views steeped with history
Perched in the serene Aravali Hills, a mere 45 minutes away from Udaipur, RAAS Devigarh captures the essence of old-world Rajputana. This remarkable 18th-century palace commands sweeping views of the picturesque valley and the quaint village of Delwara.

Come here to immerse yourself in a home where quirky interiors evoke the heritage of Rajasthan. Walk down the labyrinthine corridors, and you'll encounter anything from Marwari horse murals to mirrored chambers, exquisite arches to turrets and ornate marble flower bowls. As night falls, the palace transforms into a magical realm, glowing with the sparkle of countless candles.

RAAS Devigarh offers a serene oasis for relaxation, with its inviting swimming pool, leafy gardens, fitness centre, and spa. When you're ready to venture beyond the palace, our local guides can escort you to learn about local life in Delwara or take a spiritual journey to the region's revered temples.

Originally constructed in 1760 by Rajrana Sajja Singh II, RAAS Devigarh stands as a testament to its benefactors. The palace was built using locally mined marble, a tradition upheld during its meticulous restoration. Formerly known as Delwara Fort Palace, this architectural marvel has been transformed into a spectacular boutique hotel well worth adding to any Rajasthani itinerary. With a team of 750 dedicated individuals working tirelessly over 15 years, Devigarh reopened its doors in 1999, offering a seamless fusion of contemporary comforts and timeless charm. A stay at RAAS Devigarh promises an enchanting experience of history, heritage, and impeccable hospitality.
Facts
At a glance
39 rooms

Swimming pool

Peaceful setting

45 minutes from Udaipur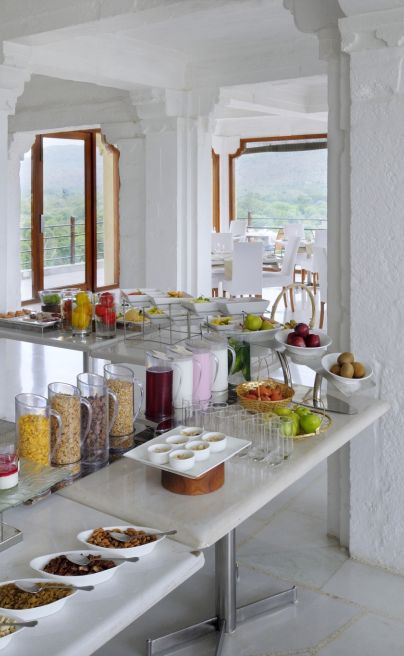 Experiences
Discover Delwara

Delwara village stands as a captivating embodiment of Rajasthan's rich history. The village has borne witness to the trials and glories of the past and the enduring legacy of the Rajput dynasty. Explore the village streets and let your guide immerse your imagination in tales of valour and grandeur that have shaped this historic land.

Private Tour of Udaipur City Palace

With our private guide, explore Udaipur, the serene "lake city," where tranquillity and Rajasthani opulence define much of the city. Marvel at the scale of the City Palace, the regal abode of Udaipur's king. Admire the architectural marvels of the largest palace complex in Rajasthan, with its uniform design spanning centuries of regal legacy. Within its majestic walls, discover the captivating City Palace Museum, and the dazzling Crystal Gallery.

The Monsoon Palace

Perched atop the Aravalli hills, the Monsoon Palace, Sajjan Garh, offers breathtaking vistas of Udaipur and its picturesque surroundings. The palace was originally a royal retreat to watch monsoon clouds rolling in. Accessible by car, this lofty sanctuary offers a serene escape and unparalleled vistas not to be missed.
Community & culture
RAAS Hotels take pride in employing a significant number of local workers. At RAAS Devigarh, over 65% of hotel employees are recruited from nearby villages, within a 5km radius. By doing so, RAAS contributes to the local economy through staff salaries and expenditures with local businesses, ensuring that tourism benefits directly support the community.
Additionally, RAAS actively collaborates with local partners on projects that hold significance to the community, fostering meaningful engagement and sustainable development initiatives. Supporting the local workforce and engaging with communities are integral aspects of RAAS's commitment to responsible and impactful tourism.
Footprint
RAAS uses solar power to heat water, reducing carbon-based energy usage. Air-conditioning systems hold a Platinum LEED rating, minimizing carbon emissions. Each hotel in the RAAS chain includes herb and vegetable gardens, supplemented by local organic sources, ensuring up to 70% of kitchen produce is organic.
RAAS is committed to water conservation. By implementing water-saving measures like aerators on taps throughout the properties, water consumption has been reduced by approximately 85%. Grey water is recycled for gardens and public areas, while rainwater harvesting further reduces reliance on public resources.
RAAS is committed to reducing, and avoiding where possible, the use of plastic in all spheres of operation.
Example trips
Get inspired
Browse our example trips and get in contact to start planning your very own adventure.
Example trips

Get inspired

Browse our example trips and get in contact to start planning your very own adventure.
What makes us different
Why Niarra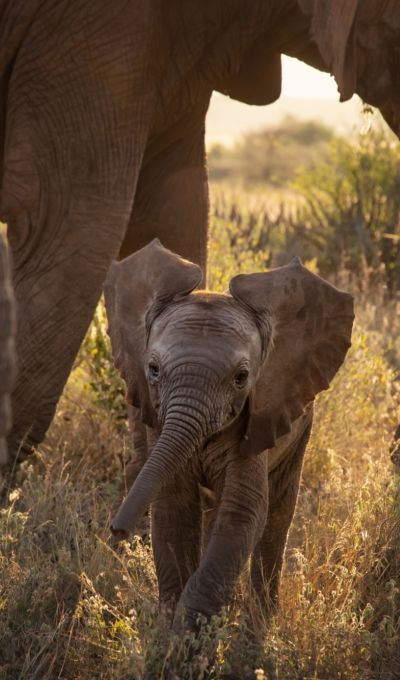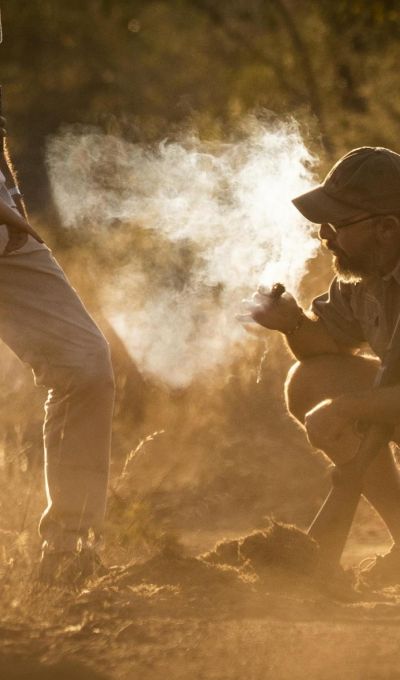 Niarra Travel is a forward-thinking travel company headquartered in London born out of a passion to do things differently.
In Swahili, a Bantu language spoken by millions in Eastern, Central and Southern Africa, the name Niara means "with utmost purpose" and our team are united by a passion for exploration and a belief that the right kind of travel can make the world a better place.
Our Travel Researchers are here to create incredible trips with a positive impact for you.
Unforgettable experiences

Creating your trip is entirely collaborative and our Travel Researchers are here for every step.

Positive impact

Curated sustainable experiences and accommodation that maximize the benefits to local people and place.

Fairness and transparency

An open, competitive pricing structure that ensures more money goes to where it's needed in the destination.