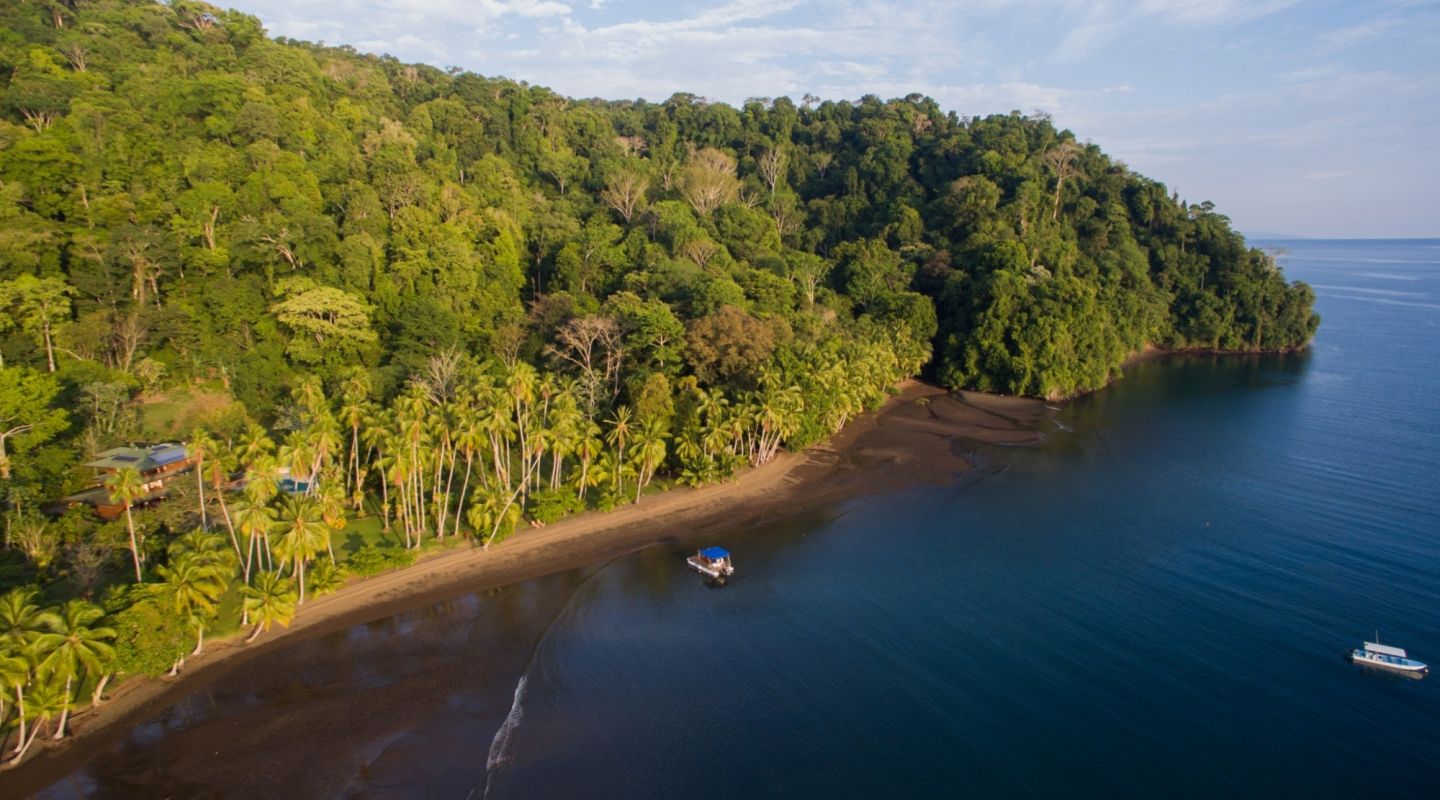 Osa Peninsula
Playa Cativo Eco Lodge
Overview
Rainforest hideaway
Surrounded by Costa Rica's Osa Peninsula, the eco-conscious luxury lodge sits in a private 400-hectare nature reserve between Piedras Blancas National Park's pristine primary forest and the Golfo Dulce's Pacific waters.
Accessible only by boat, you'll immediately be immersed in the area's beauty, biodiversity and community. The lodge has 18 guest rooms, each furnished with beautiful reclaimed hardwood and accented by charming tilework handcrafted by local artisans. Some are in the main lodge, while others are standalone casitas in the gardens and family villa.
A restaurant, bar and freshwater pool are at the heart of the resort but you will be encouraged to explore the natural wonders that surround you, whether kayaking through mangroves, rainforest hiking with experienced and enthusiastic naturalists, or cruising the waters on a whale and dolphin watching expedition.
Facts
At a glance
Room count

Restaurant and bar

Swimming pool

Adventure centre and organic farm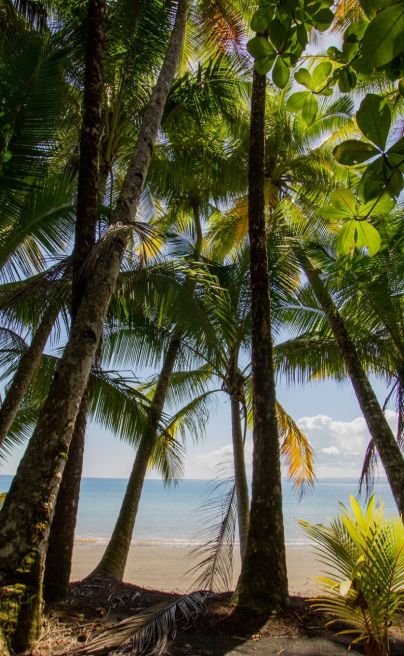 Experiences
Wildlife

Piedras Blancas offers visitors a chance to encounter rare and fascinating creatures, including all four species of monkeys (capuchin, howler, spider, and squirrel) found in Costa Rica, white-nosed coatis, agoutis, peccaries, and sloths. Although rarely seen during the day, the park is home to five species of cats: jaguars, pumas, ocelots, margays, and jaguarondis. The waters are a favourite of dolphins, whales and more.

Kayaking and paddleboarding

Paddle along Cativo Bay to explore the unparalleled coastlines and be greeted by schools of fish, manta rays, turtles, and dolphins in the crystal-clear waters of Golfo Dulce. If you feel comfortable and a bit daring, you can stand up and paddle, or for those that prefer sitting down to go a little further, kayaks are the way to go.

Walking trails

Discover the outstanding diversity of habitats that Playa Cativo's Nature Protected Reserve and gardens have to offer with a network of walking trails around the property. Take the trail along the beach all the way to Buena Vista Pier, visit Cativo's Organic Farm or maybe venture to visit the refreshing jungle waterfalls.

Snorkelling

Pick up some gear and enjoy the experience of snorkelling in Cativo Bay where you can observe a variety of tropical reef fish.

Bird watching

Set off in one of the world's most exciting birding destinations. With more than 920 recorded bird species in Costa Rica, the country boasts one-tenth of the species of the world´s total bird population. The variety of birds in Playa Cativo is truly remarkable, with over 390 species of birds recorded in Playa Cativo's Nature Protected Reserve and Piedras Blancas National Park.

Wellness

Find sanctuary at Lotus Wellness, which features two treatment rooms, a peaceful outdoor plunge pool, and a relaxing lounge all nestled in nature. Our full wellness menu features signature services and healing treatments designed to pamper guests for ultimate relaxation, restoration, and rejuvenation.
Community & Culture
Playa Cativo Eco Lodge aims to be 100% sustainable across all the pillars. They believe that the protection of the rainforest and ocean is the responsibility of the community as a whole. Therefore, their commitment and actions support the local economy, and we work together with the area authorities. Purchasing at the regional stores or directly from the producers' fuels the local economy while also guaranteeing the freshest products.
Conservation
The lodge's proximity to the surrounding Piedras Blancas National Park means it is passionate about protecting the region and all its precious inhabitants. Cativo's own research station permits long-term studies to understand the status of the different flora and fauna species of the tropical rainforest, including the Wildcats Monitoring program, Coral Reefs Restoration Program, Mammals & Birds Population Programs, and many other upcoming initiatives that will help preserve biodiversity in the region.
Footprint
Playa Cativo continuously adopts best practices to minimize its carbon footprint. Over 80% of the building is biodegradable or reusable. Other sustainable actions include the use of LED technology that reduces energy consumption and pollution when replacing light bulbs, a solar-powered filtering system for the swimming pool and using four-stroke outboard engines in all boats.
The Peninsula de Osa area does not have access to the national grid, so Playa Cativo Eco Lodge generates 100% clean electric energy by hydropower, complemented by solar panels, with water heated by solar.
The property also has a collection point open for the local community, where all waste is classified, separated, and later taken to the Golfito recycling centre. Organic waste is kept at Playa Cativo and treated at the compost centre to produce fertilizer and rich soil, and then used in their gardens and organic farm.
Example trips
Get inspired
Browse our example trips and get in contact to start planning your very own adventure.
Example trips

Get inspired

Browse our example trips and get in contact to start planning your very own adventure.
What makes us different
Why Niarra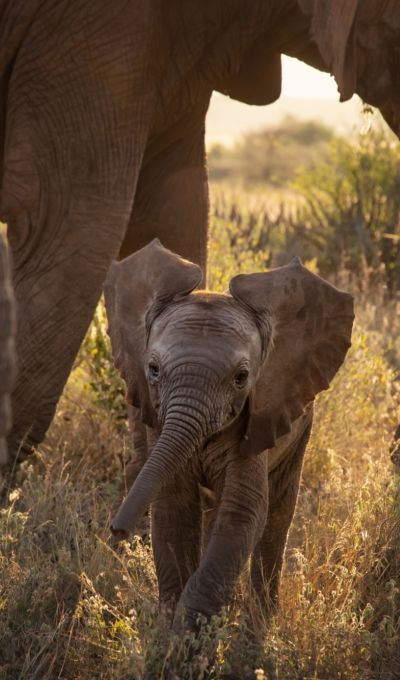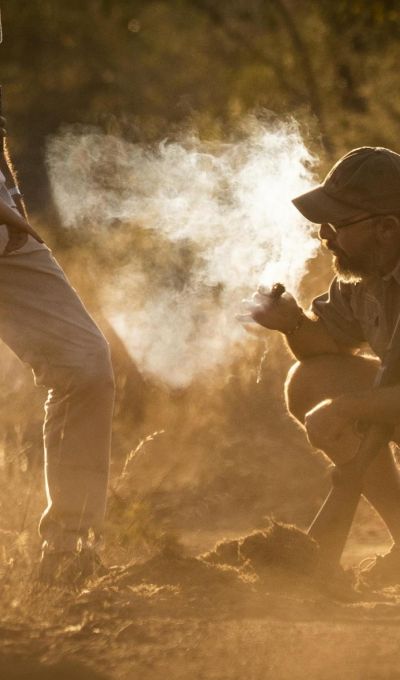 Niarra Travel is a forward-thinking travel company headquartered in London born out of a passion to do things differently.
In Swahili, a Bantu language spoken by millions in Eastern, Central and Southern Africa, the name Niara means "with utmost purpose" and our team are united by a passion for exploration and a belief that the right kind of travel can make the world a better place.
Our Travel Researchers are here to create incredible trips with a positive impact for you.
Unforgettable experiences

Creating your trip is entirely collaborative and our Travel Researchers are here for every step.

Positive impact

Curated sustainable experiences and accommodation that maximize the benefits to local people and place.

Fairness and transparency

An open, competitive pricing structure that ensures more money goes to where it's needed in the destination.