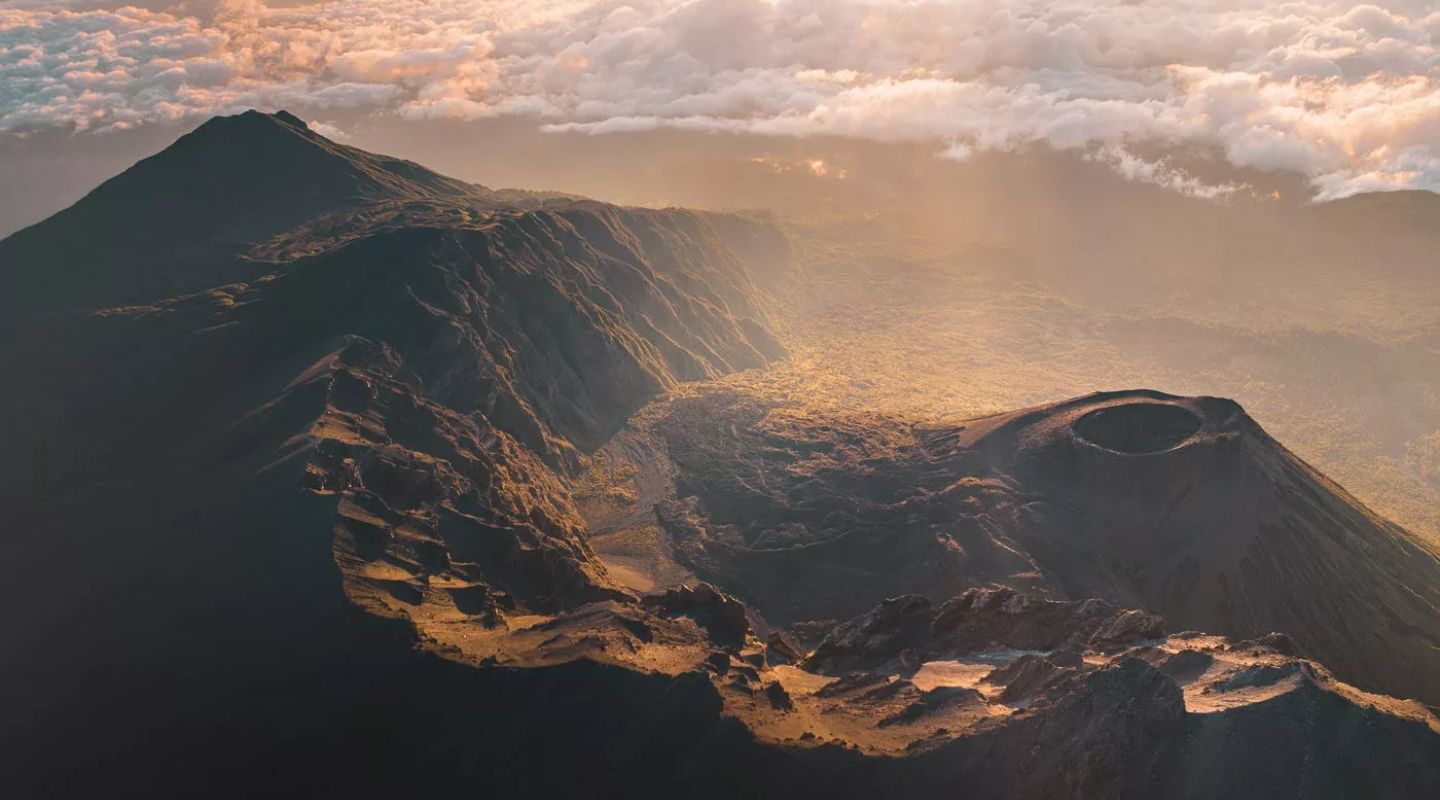 Mt Meru
Mount Meru Trek (4D3N)
Overview
An underrated trekkers paradise
Mount Meru is a trekker's paradise, towering over 3,000 m above Arusha town, which lies at the foothills on its south side. The craggy top lies at the westernmost point of the summit ridge and juts boldly into the sky at4,566 m (14,979 ft), from the highest perch you can look out at Kilimanjaro.
The trail to the summit follows the northern rim of the natural amphitheatre which forms Meru Crater. The trail skirts the ridgeline, and above the Saddle, the route's quite steep, with sections of rock scrambling and sheer drops on one side. Due to the altitude and steep terrain, the final overnight trek can be difficult, once at the summit, the cliffs drop almost 1,200 m to the crater floor.
This trek is truly special with the chance to see animals on foot, such as elephant, Abyssinian Colobus monkey, leopard, red duiker, plus a huge diversity of birds. An armed ranger leads this trek, while the support guides and crew manage the logistics, food, safety gear, interpretation and humour. A climb to the summit is usually done in a three-night / four-day itinerary.
Facts
At a glance
Sleep in huts

Organic produce

Professional cook

Hyperbaric chamber on every trek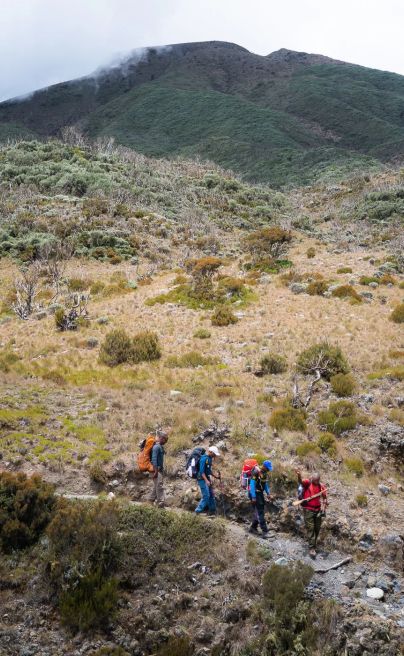 Experiences
Day One

Transfer from Arusha into Arusha National Park to the Momella Gate (about 1.5 hours). Meet the guide, porters and ranger, and begin the 6-to-9-hourtrek to Miriakamba Hut, through the crater floor. The gentle uphill trek will take you through thick woodland, past the giant fig tree arch up to the Itikoni clearing where there are likely to buffalo grazing. Cross a large stream just above the Maio waterfalls and take a steep path up the crater rim wall to Miriakamba. You may encounter elephants along the way, and an armed ranger will escort you at every step.

Day Two

Make the 2-to-3-hour trek from Miriakamba Hut to Saddle Hut. The path will take you through a mix of trees and pleasant glades up to Mgongo wa Tembo (elephant ridge), for a clear view of Meru crater and the cliffs below the summit. Continue through a pass between the slopes of Meru and the peak of Little Meru to reach Saddle Hut.

Day Three

Wake up at 4am to begin trekking to Rhino point and witness a breath-taking sunrise over Kilimanjaro. Continue along a narrow ridge, between the sheer cliffs and the sloping outer wall will see you to the summit. The walk has been said to be both exhilarating and nerve wracking. After the summit, you will retrace your steps back to Saddle Hut for lunch, then descend down the ridge to Miriakamba for some rest, dinner, and overnight.

Day Four

Venture from Miriakamba down through open mountain meadows and wooded streams directly to the Momella Gate, where you will be met by a driver and proceed to Arusha for some rest.
Community & Culture
Nature Discovery's mountain guides and core crew are recognized as the most capable and professional crew on the mountain. All mountain guides are WFR (Wilderness First Responder) trained and certified.
A trek would not be possible without porters. They are the backbone of all expeditions but the working conditions for many are far from ideal. Since 2008, Nature Discovery have been committed to developing systems and procedures, which promote fair working conditions, honesty, and transparency. The company has led the way in establishing fair practices, ensuring that they're well paid, well fed and well clothed.
Footprint
Nature Discovery are a leader in setting standards of sustainability in Tanzania, winning awards presented by a UN based organization called 'Responsible Tourism Tanzania' in 2018 and in 2019, as the Most Responsible Tour Operator in Tanzania for practicing the 16 of the UN's 17 Sustainable Development Goals (SDG's). Along with their treatment of porters, some of their efforts include being official partnership with Carbon Tanzania to offset operational emissions, practicing 'Leave No Trace' environmental ethics, and developing green transport in Arusha through selling bicycles, using the proceeds to develop a weekly youth cycling program.
Example trips
Get inspired
Browse our example trips and get in contact to start planning your very own adventure.
Example trips

Get inspired

Browse our example trips and get in contact to start planning your very own adventure.
What makes us different
Why Niarra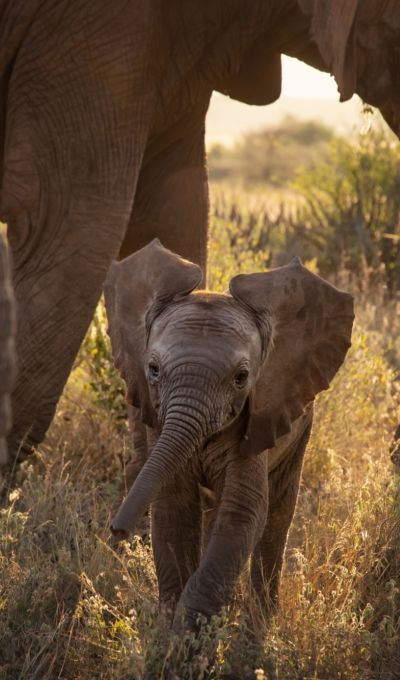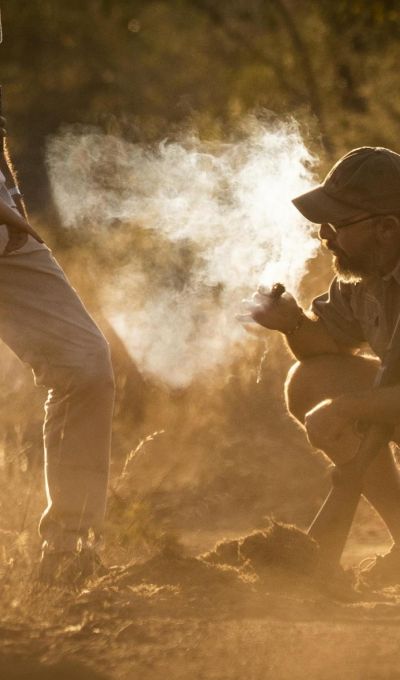 Niarra Travel is a forward-thinking travel company headquartered in London born out of a passion to do things differently.
In Swahili, a Bantu language spoken by millions in Eastern, Central and Southern Africa, the name Niara means "with utmost purpose" and our team are united by a passion for exploration and a belief that the right kind of travel can make the world a better place.
Our Travel Researchers are here to create incredible trips with a positive impact for you.
Unforgettable experiences

Creating your trip is entirely collaborative and our Travel Researchers are here for every step.

Positive impact

Curated sustainable experiences and accommodation that maximize the benefits to local people and place.

Fairness and transparency

An open, competitive pricing structure that ensures more money goes to where it's needed in the destination.