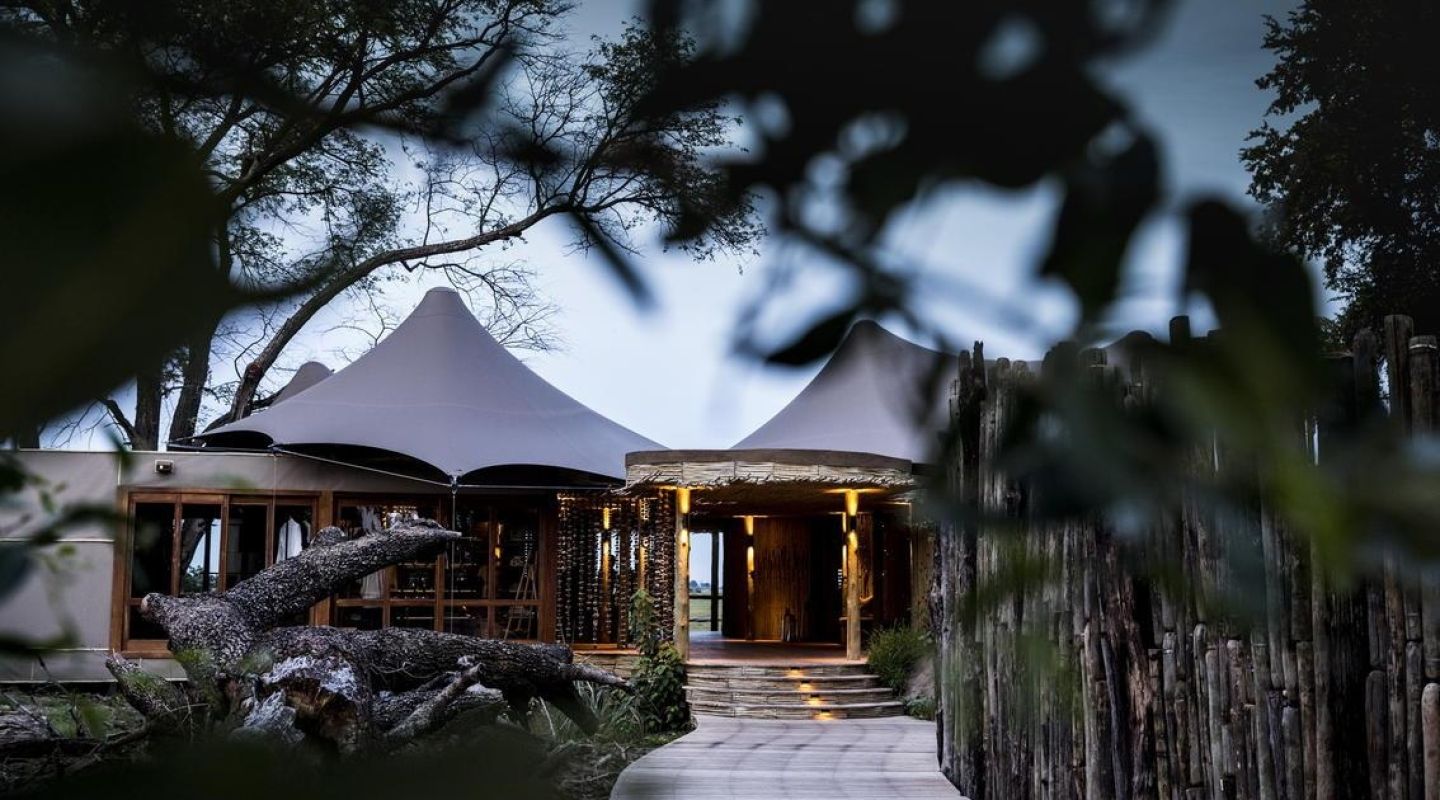 Okavango Delta
Mombo Camp
Overview
A Place of Plenty
Deep in the heart of the Okavango Delta on Chiefs Island lies Mombo Camp. The area is renowned for providing some of the best game viewings on Earth. The lodge itself is a shining beacon of ecotourism, leaving behind the lightest possible footprint in this pristine paradise.
Mombo sits naturally in a thicket of giant mangosteen and fig trees keeping its traditional charm with its eight tented suites. All the suites offer a private pocket of luxury both inside and out. The plunge pools on the terraces are so close to the savannah that elephants at times mistake them for drinking holes.

You can spend your days in whichever way you desire. Exploring the delta where there are plentiful predator-prey interactions, you may also glimpse one of Africa's rarer species: a pangolin or honey badger. Or take a slower pace relaxing in camp listening to the gentle hum of the surrounding bush.
Facts
At a glance
Eight tented suites

Private plunge pools

Library

Gym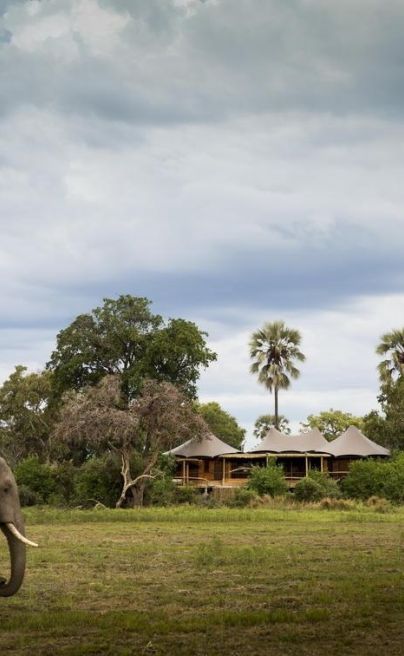 Experiences
Game drives

The Delta is renowned for its wildlife. Here you will have the perfect opportunity to head out and explore this UNESCO World Heritage Site. Accompanied by an expert guide there will be lots of oppourtunities to see predator-prey interaction, dominated by big cats, and, with luck some of Africa's rarer species.

Bush Meals

The fun doesn't end after an exciting game drive. At Mombo you can experience a delicious, freshly-made brunch enjoyed out in the bush, here you are truly immersed deep within the delta and the wonders it provides.

Boma Nights

Connect to the staff and Africa's heartbeat in a 'boma evening' of traditional song and dance around the fire.
Community & Culture
Mombo Camp employs staff from the communities surrounding the Wilderness concessions. This up-skilling of local communities is not confined to the Camp alone as Wilderness Safaris has set up a dedicated school – Kaparota – for the training and skills development of its staff and guides. The revenue earned at Mombo, Wilderness Safaris is able to support Children in the Wilderness (CITW) and community projects in other areas of Botswana. Through these programmes Mombo supports livelihood diversification and poverty reduction projects with Adult Eco-Clubs and environmental education with CITW Eco-Clubs. Employment and skills training and development of local Motswana injects important income to the local economy.
Mombo promotes local indigenous culture through the display of local arts and crafts both as decoration in camp as well as for sale in the camp curio shop. The Botswana Cultural Map seen at camp provides information on local culture and aims to raise awareness amongst guests and encourage them to engage with the staff to learn more about their culture.
Conservation
Mombo's isolation and sheer diversity of suitable vegetation makes the area ideal for delicate reintroduction projects and for the greater purpose of wildlife conservation. Wilderness supports Botswana Rhino Reintroduction Project. This ongoing project began as a joint initiative between Wilderness Safaris and the Botswana government in 2001. Since then, core breeding herds of both white and black rhino have been returned to the wilds of Botswana; our Rhino Monitoring Team is based at Mombo.
A key challenge at Mombo Camp remains the large elephant populations and their potential impact on vegetation and other wildlife species. As a result it has partnered with Elephants Without Borders to investigate home range size and space utilisation of elephants in Moremi on the northern tip of Chief's Island where Mombo is situated.
Footprint
In keeping with Wilderness' objective of reducing energy consumption and fuel use at all its camps, this camp is 100% solar powered, with electricity and hot water provided via solar panels and inverters. Waste water is treated in an Above Ground Sewage Plant, ensuring that the water is clean before being allowed to enter the natural environment. In order to reduce use of bottled water, reverse osmosis filtration is done on-site to provide guests with high-quality drinking water. Like all Wilderness camps, this is managed and monitored against very strict in-house environmental standards, so only approved eco-friendly detergents and chemicals are used.
Example trips
Get inspired
Browse our example trips and get in contact to start planning your very own adventure.
Example trips

Get inspired

Browse our example trips and get in contact to start planning your very own adventure.
What makes us different
Why Niarra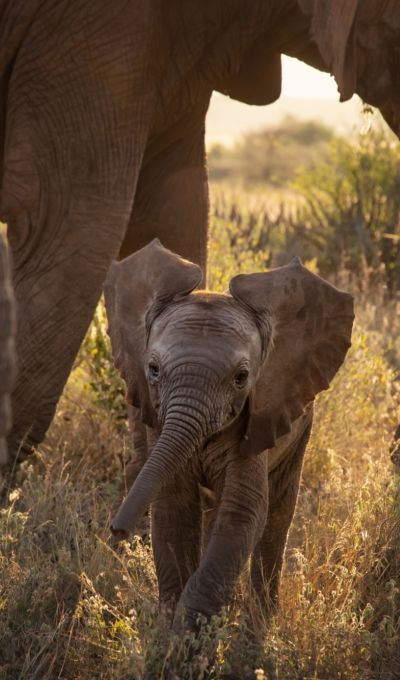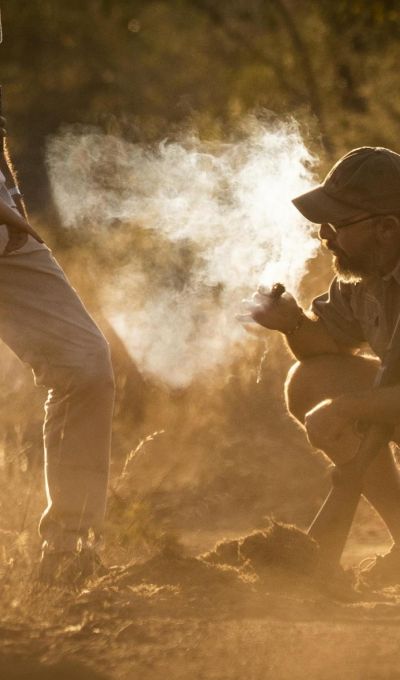 Niarra Travel is a forward-thinking travel company headquartered in London born out of a passion to do things differently.
In Swahili, a Bantu language spoken by millions in Eastern, Central and Southern Africa, the name Niara means "with utmost purpose" and our team are united by a passion for exploration and a belief that the right kind of travel can make the world a better place.
Our Travel Researchers are here to create incredible trips with a positive impact for you.
Unforgettable experiences

Creating your trip is entirely collaborative and our Travel Researchers are here for every step.

Positive impact

Curated sustainable experiences and accommodation that maximize the benefits to local people and place.

Fairness and transparency

An open, competitive pricing structure that ensures more money goes to where it's needed in the destination.