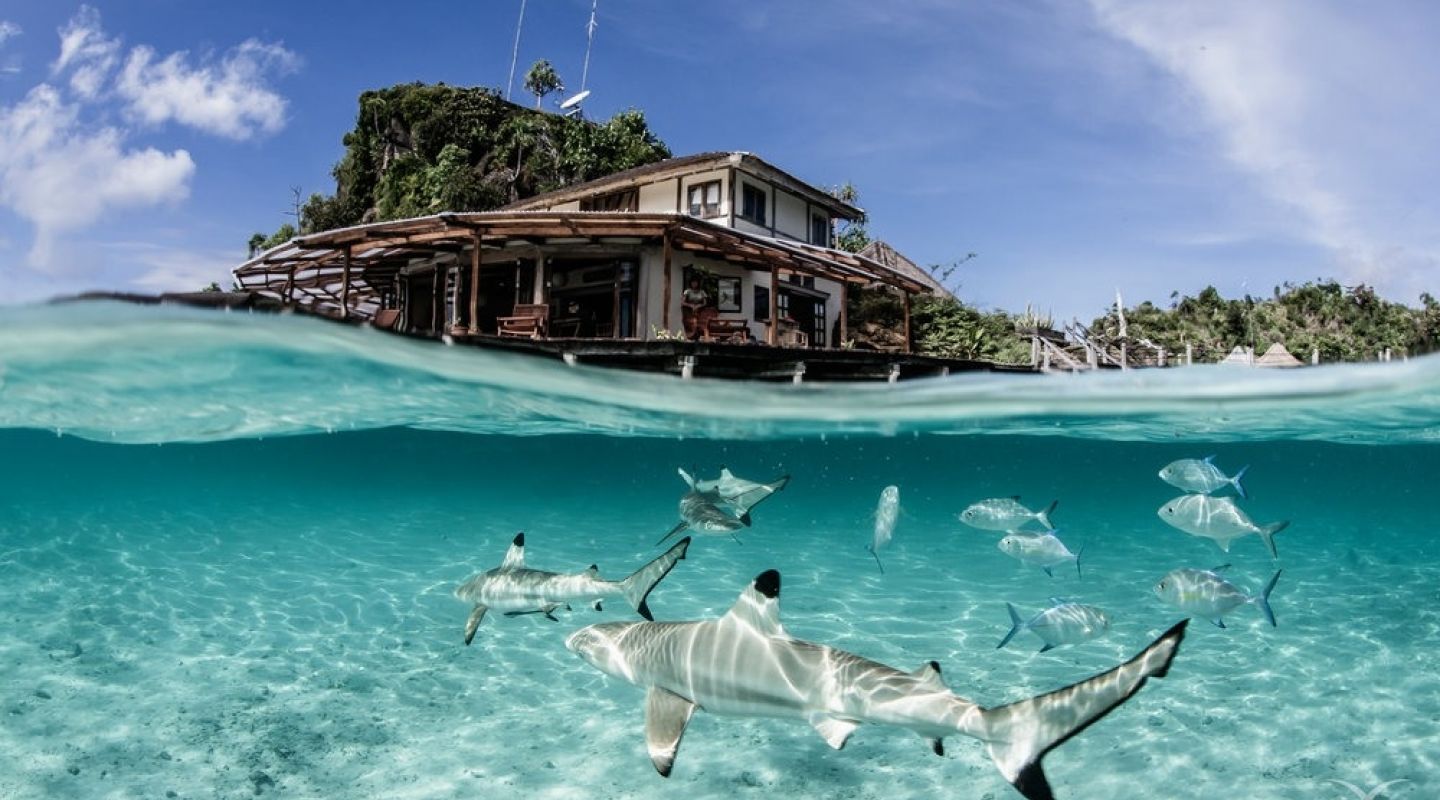 Raja Ampat
Misool Eco Resort
Overview
A marine conservation success story
Misool is an island resort in the remote south of the Raja Ampat archipelago, 20km from the nearest village and hidden among a scattering of uninhabited emerald isles.
It is surrounded by a private marine reserve larger than New York City's five boroughs that actively protects one of the richest coral reef ecosystems on earth, with a diversity and quantity of life like nowhere else. Thanks to their work with the local community, the snorkelling and diving here is simply outstanding. With a long relationship working with local communities, Misool is a shining example of ecotourism's power for positive change.

Eight rustic cottages and 11 villas have been sustainably designed from reclaimed wood, some set in stilts over a lagoon that's full of life with others set along a sandy beach. The restaurant and Dive Centre sit at the heart of the resort.

Facts
At a glance
Eight overwater cottages and 11 villas

PADI dive centre

Restaurant
Experiences
Snorkeling the House Reef

Thanks to the pristine condition of the waters, the reefs have been free to grow right up to the surface, which means they're perfect for snorkeling. The House Reef is accessible from the jetty, the Dive Centre and the steps of the Water Cottages. Look out for horse-eyed jacks, octopus and bumphead parrotfish. There's a good chance you'll spot baby black tip reef sharks in the shallows, and you may also find green turtles in the North Lagoon.


Traditional Indonesian wellness

The collection of massage and beauty treatments on offer feature Misool's signature range of natural products, many of which are prepared fresh in the kitchen each morning. You can either enjoy your treatments at The Lookout, or in the privacy of your room. They only use food-grade ingredients in their products, and organic as far as possible.


Village visit

Visit a traditional Papuan village accompanied by one of the Misool team who lives there. The small village is built on stills over the sea, and the people who live here spend most of their time outside. You'll get to visit the school, see the mosque and find out more about daily life in the village. See betel nuts drying in the sun and watch craftsmen making dugout canoes and repairing nets.


Beach castaway experience

This romantic activity will see you and your loved one being dropped off on one of the private beaches for an afternoon of romance with nothing by the sea, sand and sky for company. Sip of sparkling wine and tuck into fresh tropical fruits. If you're keen to kayak of SUP to the beach, you'll be given a map to find your own way there.


Baby turtle release

You may have the opportunity to witness the release of baby green and hawksbill turtles. Misool Foundation's rangers keep watch over the local beaches which are popular nesting sites for the endangered turtles, otherwise the nests fall prey to monitor lizards. If the eggs hatch during the day, the rangers gather the hatchlings and keep them safe to release after dark.


Indonesian cooking class

Take a culinary tour of Indonesia with Misool's chefs as you learn how to use exciting fresh ingredients like turmeric, lemongrass, kafffir lime leaf, pandan leaf and coconut oil. Some of the dishes you might tackle include Sumatran rendang curry, Balinese lemongrass, chilli sauce and coconut pandan crepes. The class is held out on the terrace.

SUP experience

Discover Raja Ampat's fascinating ecosystem froma unique perspective as you head out on a standup paddle boarding adventure. You'll be supplied with a pair of polarized sunglasses so you can marvel at both the reef below you and the jungle around you. If it's your first time, get a feel for standup paddling in the lagoon before setting off.


Lagoon experience

Head out to the Wayil Batan islands for an afternoon of swimming lagoons, snorkeling through reefs and picnicking on a deserted beach. The area is a labyrinth of islands, lagoons and wild orchid-covered outcroppings. You may also spot dolphins and frigate birds.

Community & Culture
One of Misool's main aims is to empower the local communities and set them up as guardians of their reefs. Many of the resort's 150+ employees come from the small coastal villages nearby, which contributes in no small way to the local economy. The Misool Foundation employs a further 81 people, with a team of rangers as well as a team to run the community recycling project.
This connection with the community is one Misool values, and together with local leaders there is an agreement in place to protect the area which was once illegally plundered by outside fishermen, and help regain the community's traditional stewardship of the reefs. By working closely with the police and army, the rangers can help to prevent illegal fishing in the reserve. Thanks to their work, marine life has recovered spilling outside of the no take zone to the benefit of artisanal local fishermen.
The Foundation also sponsors several primary school teachers in local villages, as well as a dedicated English teacher. Misool guests can help support this important project by bringing some simple English-language books to donate to local schools.

Conservation
The idea to establish Misool was born when Andrew and Marit Miners were diving in Raja Ampat in 2005 and discovered a shark-finning camp. After a lease agreement was drawn up with the local community, the finners were removed and the former shark-finning beach was transformed into a private island resort. From there, the Misool Foundation was established to work on conservation projects and safeguard the biodiverse reefs while also empowering the local communities.
Today, the Misool Foundation (called Yayasan Misool Baseftin in Indonesian) is the registered charity arm of the private island resort with a proven track record of delivering measurable conservation results. Highlights include the foundation of the 1200 square kilometer marine reserve and no take zone in conjunction with the local community and successfully petitioning the regional government to protect sharks and rays across the entire 40,000 square kilometers of Raja Ampat.
Footprint
The resort was built entirely from reclaimed wood - no trees were felled and no wood was purchased from lumberyards during construction. Many buildings have 'alang-alang' roofing, which is made from locally-sourced grass meaning we preserve traditional skills and knowledge from the local area. All organic waste is composted on-site and then used in our gardens.
Grey and black water is treated through wastewater gardens, a type of artificial wetland. The gardens processes wastewater using bacteria which is naturally occurring on the roots of plants. Guests are provided with biodegradable soap and shampoo to minimize the toxins released into our water systems. All shower heads and toilets are low-flow, and guests and staff alike are asked to be conservative in their use of water. 60% of the water used for our guests and staff comes from rainwater collection and the remainder from desalination units.
Outside the resort, the Misool Community Recycling Project incentivizes small communities to properly dispose of waste. Misool Foundation purchases 36 types of rubbish directly from underserved coastal communities. The waste materials are collected and then shipped back to mainland, where the goods are sorted, cleaned, chipped, and packed for recycling. The Misool Community Recycling Project collected 700 tons of rubbish last year - that's 700 tons of rubbish you won't see on your dives around Misool. Learn more here.
Example trips
Get inspired
Browse our example trips and get in contact to start planning your very own adventure.
Example trips

Get inspired

Browse our example trips and get in contact to start planning your very own adventure.
What makes us different
Why Niarra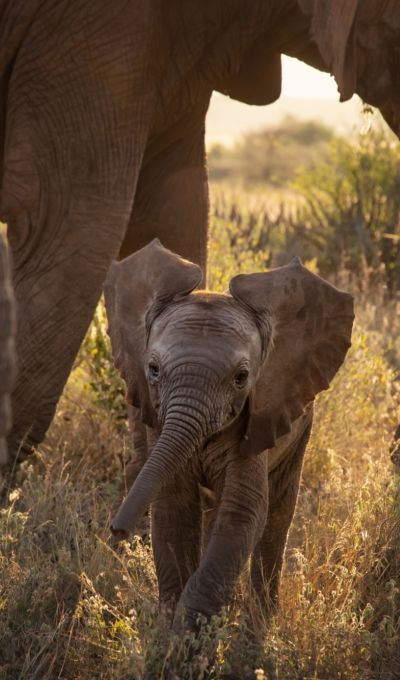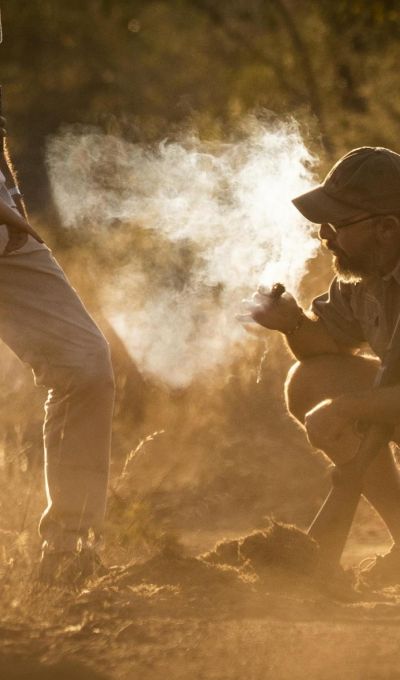 Niarra Travel is a forward-thinking travel company headquartered in London born out of a passion to do things differently.
In Swahili, a Bantu language spoken by millions in Eastern, Central and Southern Africa, the name Niara means "with utmost purpose" and our team are united by a passion for exploration and a belief that the right kind of travel can make the world a better place.
Our Travel Researchers are here to create incredible trips with a positive impact for you.
Unforgettable experiences

Creating your trip is entirely collaborative and our Travel Researchers are here for every step.

Positive impact

Curated sustainable experiences and accommodation that maximize the benefits to local people and place.

Fairness and transparency

An open, competitive pricing structure that ensures more money goes to where it's needed in the destination.