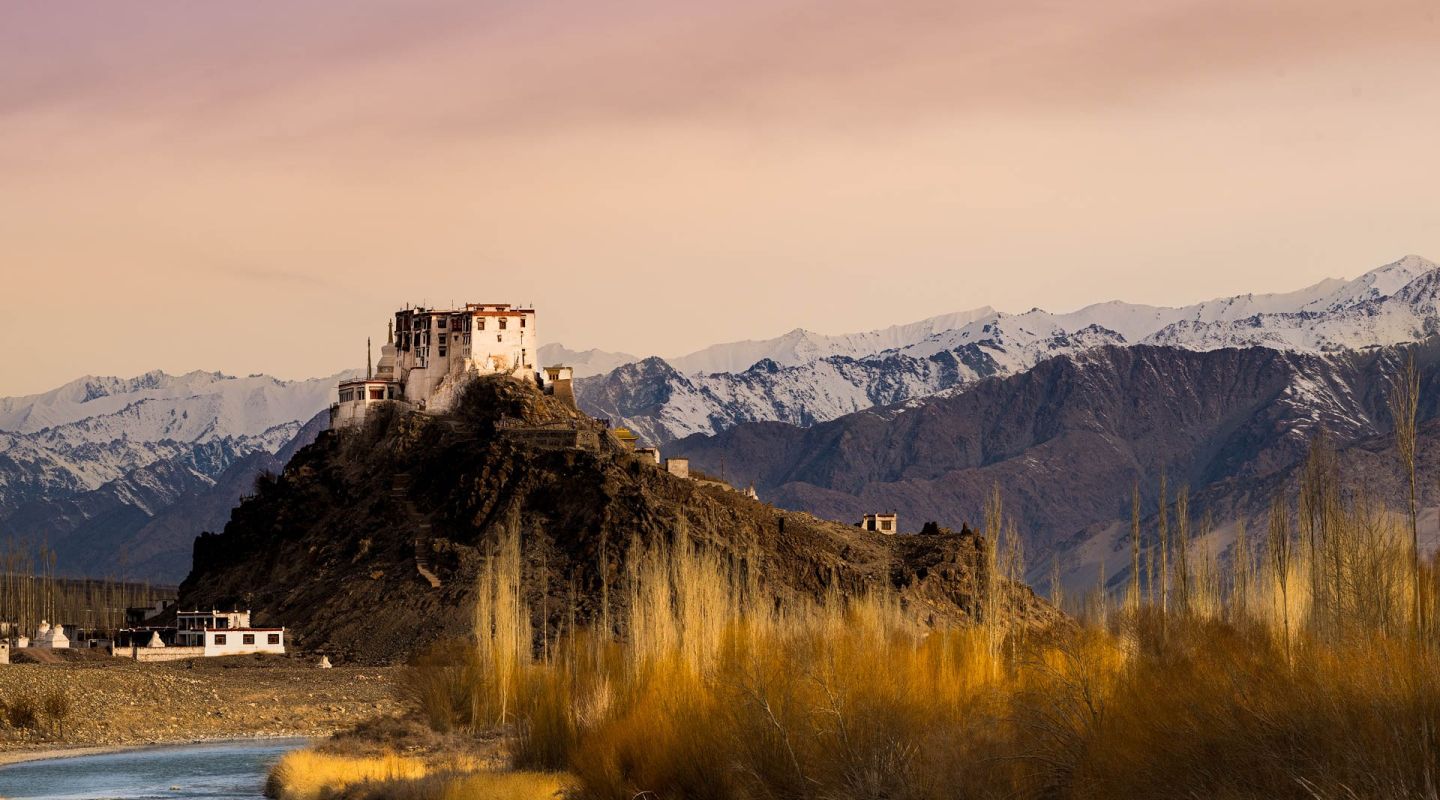 Overview
Ladakh's hidden gem
Hidden in the heart of Ladakh's Trans-Himalayas, The LUNGMĀR Snow Leopard Camp offers an adventure absorbed in nature and local culture. Surrounded by majestic peaks and picturesque valleys, the camp takes the name of LUNGMĀR - the red valley in Ladakh.
As pioneers in snow leopard conservation, the veteran team of highly-awarded snow leopard experts and guides are renowned for their expertise and passion. Equipped with Swarovski optics, they lead unforgettable safaris searching for the elusive snow leopard.
LUNGMĀR takes care to balance modern comforts with the traditions of the ancient Silk Road. Tents and suites are heated and styled with hand-knotted rugs and Tibetan-inspired furniture. The vibe at LUNGMĀR is warm and cosy, even at 12,000 feet above sea level.
The beating heart of the camp is the Sumdo SARĀI building, inspired by the caravansaries of the Great Silk Road. Here, you will gather, dine, and share stories while relishing the stunning mountain views. Under the guidance of an acclaimed chef, the restaurant serves a simple but tasty fusion of cuisines from the Silk Road, including Indian and Ladakhi specialities.
Each morning, the aroma of freshly brewed tea and coffee fills the air, while evenings are alive with laughter and conversations over drinks. The Sumdo SARĀI also features a specialised library and historical maps that trace the early days of exploration of High Asia.
With just ten thoughtfully designed rooms, LUNGMĀR snow leopard camp ensures an exclusive and intimate experience in the wilderness.
A stay at LUNGMĀR will guarantee an unforgettable journey into Ladakh's pristine landscapes, rich wildlife, and timeless cultural heritage.
Facts
At a glance
10 rooms

Breathtaking views

Snow leopard and wildlife tracking

Community-focused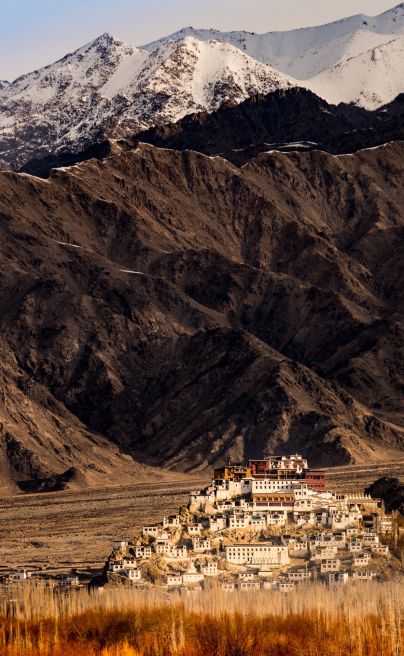 Experiences
Snow Leopard Tracking

Embark on an unforgettable snow leopard safari adventure. Led by legendary trackers and spotters, you'll explore valleys and slopes learning about local wildlife and culture as you go. Never guaranteed but there is a high chance you will witness the awe-inspiring sight of the 'mountain ghost' with the expert team at LUNGMĀR.

Meeting Local Communities

During your stay, there are opportunities to visit local homes and villages and explore the region's culture and traditions. These visits are an important way to understand what life is like in these mountains, and how essential communities are to conservation.
Conservation
Snow leopards are vital indicators of a balanced ecosystem, and your visit helps remote communities shift from livestock herding to sustainable livelihoods. By valuing these majestic creatures alive, your support directly contributes to community-based conservation efforts.
The LUNGMĀR team has deep roots in snow leopard landscapes. They collaborate with partners across multiple countries to promote conservation tourism, empower communities, and address human-wildlife conflict. Your stay at LUNGMĀR contributes much-needed funds towards predator-proof corrals, reducing conflicts and supporting the well-being of both snow leopards and local communities.
Community
LUNGMAR is focussed on encouraging local communities to live alongside the wildlife harmoniously. They support local people with livestock to reduce human wildlife conflict and educate future generations on the important of biodiversity.
Example trips
Get inspired
Browse our example trips and get in contact to start planning your very own adventure.
Example trips

Get inspired

Browse our example trips and get in contact to start planning your very own adventure.
What makes us different
Why Niarra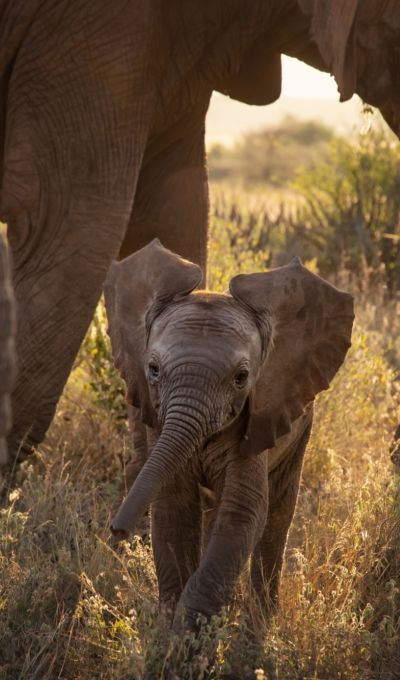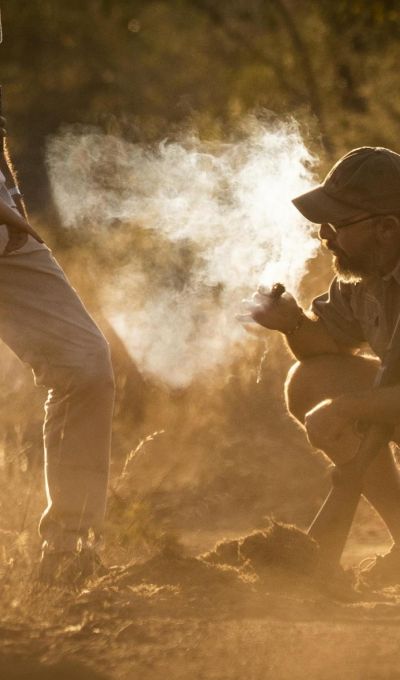 Niarra Travel is a forward-thinking travel company headquartered in London born out of a passion to do things differently.
In Swahili, a Bantu language spoken by millions in Eastern, Central and Southern Africa, the name Niara means "with utmost purpose" and our team are united by a passion for exploration and a belief that the right kind of travel can make the world a better place.
Our Travel Researchers are here to create incredible trips with a positive impact for you.
Unforgettable experiences

Creating your trip is entirely collaborative and our Travel Researchers are here for every step.

Positive impact

Curated sustainable experiences and accommodation that maximize the benefits to local people and place.

Fairness and transparency

An open, competitive pricing structure that ensures more money goes to where it's needed in the destination.