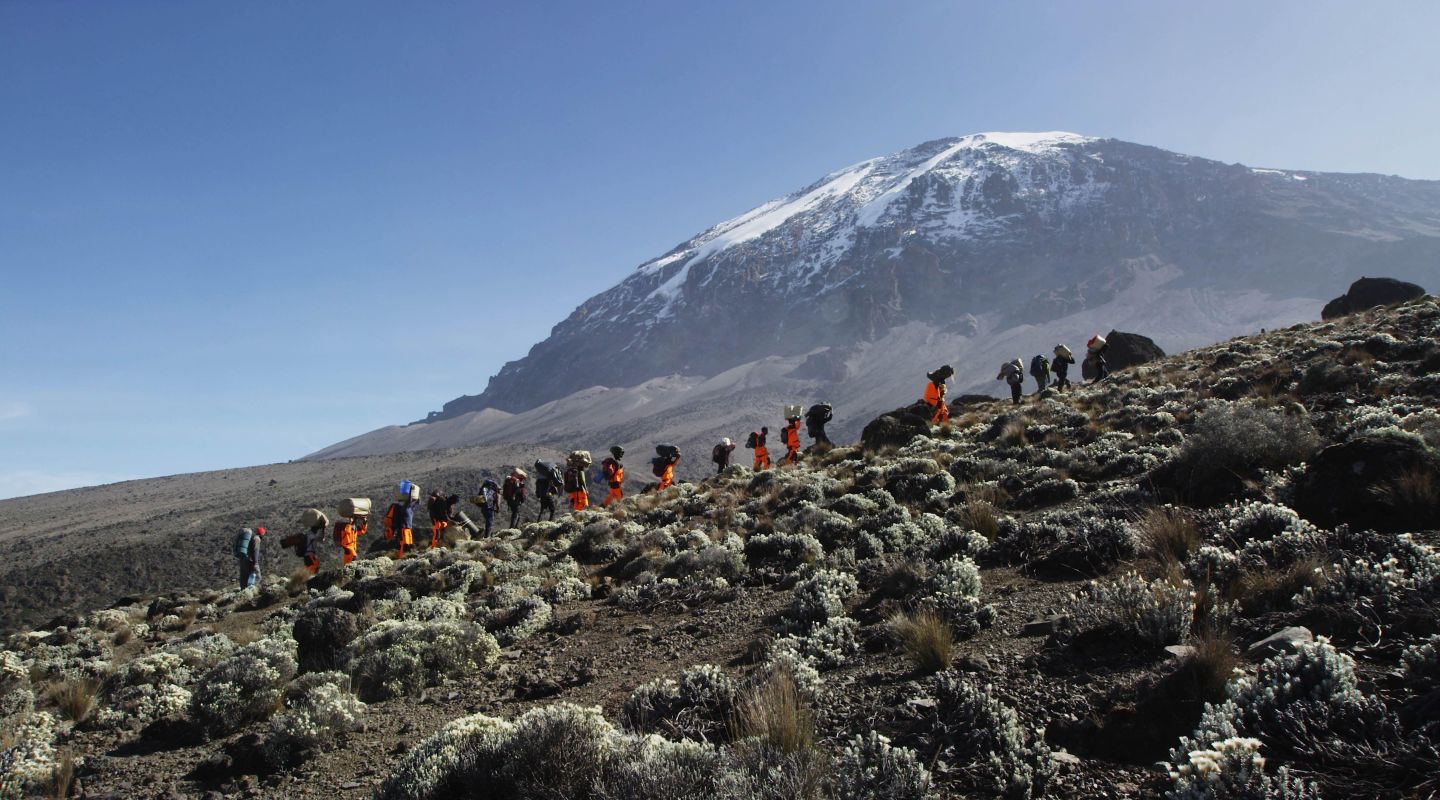 Kilimanjaro Climb
Nature Discovery Machame Route (7D6N)
Overview
The Roof of Africa
The Machame (Whiskey) Route is the most popular camping route on Kilimanjaro. It's a rugged combination of routes from the rainforest at Machame Village on the southwest side of the mountain, and over six days, rises onto the edge of the Shira Plateau, down into the beautiful Great Barranco Valley, then circumvents the Kibo massif counter-clockwise through alpine desert until reaching Barafu Camp.
From here, the trek to the summit is done overnight to the crater rim on the steep scree slopes of the east-south-east facing Mweka Route. The trek winds through beautiful scenery, which changes quite dramatically every day.
The route is physically challenging for most people. Due to the high altitude and short amount of rest before the overnight summit attempt, the last two days (the trek from Barranco to Barafu and then the overnight trek to the summit) requires mental and physical toughness. There are no huts on this route and the accommodation is in mountain tents and dining is in a mess tent.
Facts
At a glance
Mountain Hardwear Trango 3.1 sleeping tents

Dining mess tent

Private toilet and shower tents

Hyperbaric chamber on every trek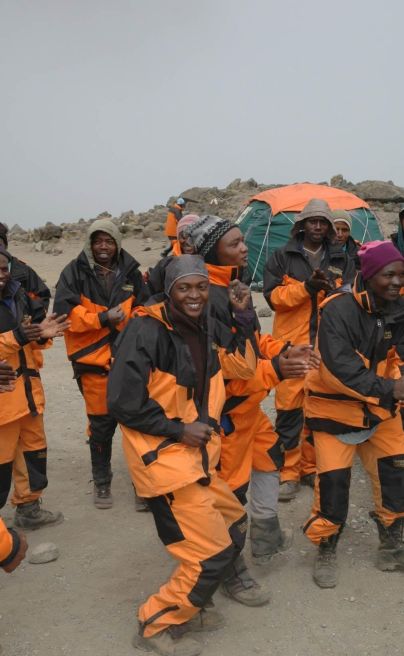 Itinerary
Day One

Arrive at the Outpost Lodge in Arusha, in the shadow of Mount Meru, to meet with the rest of your group at the comprehensive climb briefing.

Day Two

Departure from Arusha at around 8am for the Machame Gate. Upon completion of entry formalities, begin walking through the mist for about an hour into the forest. The track ends, and the trail continues up through the verdant forest. Trekkers will likely hear the many exotic birds in the canopy above and see monkeys in the trees. It's 20km and around 6 hours to the first camp, Machame, sitting at 3000m just inside the heather zone.

Day Three

Wake early to a steaming cup of tea or coffee served in your tent. After breakfast, begin up the steep track up through a savannah of tall grasses and trees of giant heather. The clouds should clear for a beautiful view of the Western Breach and the glaciers atop which mark the summit of Uhuru Peak. Scramble around large boulders as you enter the moorland zone, marked by the bizarre lobelia plants and volcanic rocks draped with lichen beards, which protect wild alpine flowers growing at their bases. 4-5 hours of trekking brings you to Shira Camp at 3950m.

Day Four

Proceed steadily upward over long ridgelines of high desert for about 4 hours, breaking for lunch at 4420m. Then continue to Lava Tower, a huge volcanic plug, then descend a steep track into the Great Barranco Valley. Barranco Camp is set on a col at 3950m, enclosed on three sides with steep valley walls and the Kibo massif itself. Hanging glaciers glint in the sunshine above, amidst the eerie landscape of plants such as the giant groundsels. Trekking time today is around 6 to 7 hours.

Day Five

The day begins with a scramble up the steep 'Barranco Wall', trekking 3 to 4 hours before stopping in the Karanga Valley for a hot lunch. In the afternoon the trail turns steadily uphill. The temperature grows colder and the landscape sparser as we near Barafu Camp. Barafu Camp, at 4630m, is set on a small, exposed flat area on a ridge, acting a base camp from which you will make your summit attempt at midnight tonight. Eat and drink as much as possible before retiring to your tent for rest and sleep.

Day Six

A midnight wake-up call is the start of a juggernaut (12-17 hours of trekking). The temperatures range from just below freezing at midnight, down to as low as -23°C before dawn at the summit. The winding path of endless switchbacks will take form and shape in the shadows of the Ratzel and Rebmann glaciers at early dawn. After about 6 hours of walking, you will come to the edge of the crater, at Stella Point, at 5,790m, which is the end of the steep track. From here, there is a gentle slope upward for an hour to Uhuru Peak. After a short time at the summit, descend the steep scree trail back to Barafu Camp for some rest and a further descent to Mweka Camp for the night down at 3310m.

Day Seven

A 2-3 hour walk takes you back to the park gate for lunch, climbing certificates and a transfer back to Arusha.
Community & Culture
Nature Discovery's mountain guides and core crew are recognized as the most capable and professional crew on the mountain. All mountain guides are WFR (Wilderness First Responder) trained and certified.
A Kilimanjaro climb would not be possible without porters. They are the backbone of all Kilimanjaro expeditions but the working conditions for many are far from ideal. Since 2008, Nature Discovery have been committed to developing systems and procedures, which promote fair working conditions, honesty, and transparency. The Kilimanjaro Porter's Assistance Project (KPAP) has been the driving force of this change in attitude and practice, with Nature Discovery recognized by KPAP as a leader in creating and affecting change in revolutionizing how Kilimanjaro porters are chosen, outfitted, treated, paid, and tipped.
Footprint
Nature Discovery are a leader in setting standards of sustainability in Tanzania, winning awards presented by a UN based organization called 'Responsible Tourism Tanzania' in 2018 and in 2019, as the Most Responsible Tour Operator in Tanzania for practicing the 16 of the UN's 17 Sustainable Development Goals (SDG's). Along with their treatment of porters, some of their efforts include being official partnership with Carbon Tanzania to offset operational emissions, practicing 'Leave No Trace' environmental ethics, and developing green transport in Arusha through selling bicycles, using the proceeds to develop a weekly youth cycling program.
Example trips
Get inspired
Browse our example trips and get in contact to start planning your very own adventure.
Example trips

Get inspired

Browse our example trips and get in contact to start planning your very own adventure.
What makes us different
Why Niarra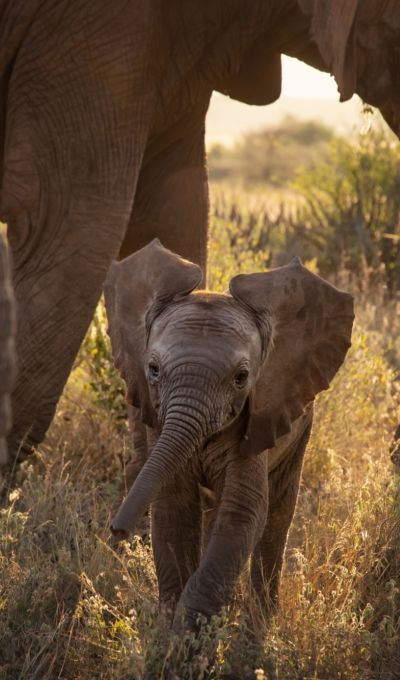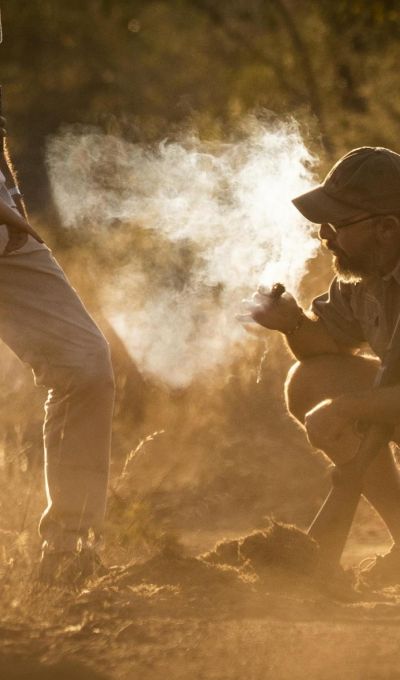 Niarra Travel is a forward-thinking travel company headquartered in London born out of a passion to do things differently.
In Swahili, a Bantu language spoken by millions in Eastern, Central and Southern Africa, the name Niara means "with utmost purpose" and our team are united by a passion for exploration and a belief that the right kind of travel can make the world a better place.
Our Travel Researchers are here to create incredible trips with a positive impact for you.
Unforgettable experiences

Creating your trip is entirely collaborative and our Travel Researchers are here for every step.

Positive impact

Curated sustainable experiences and accommodation that maximize the benefits to local people and place.

Fairness and transparency

An open, competitive pricing structure that ensures more money goes to where it's needed in the destination.