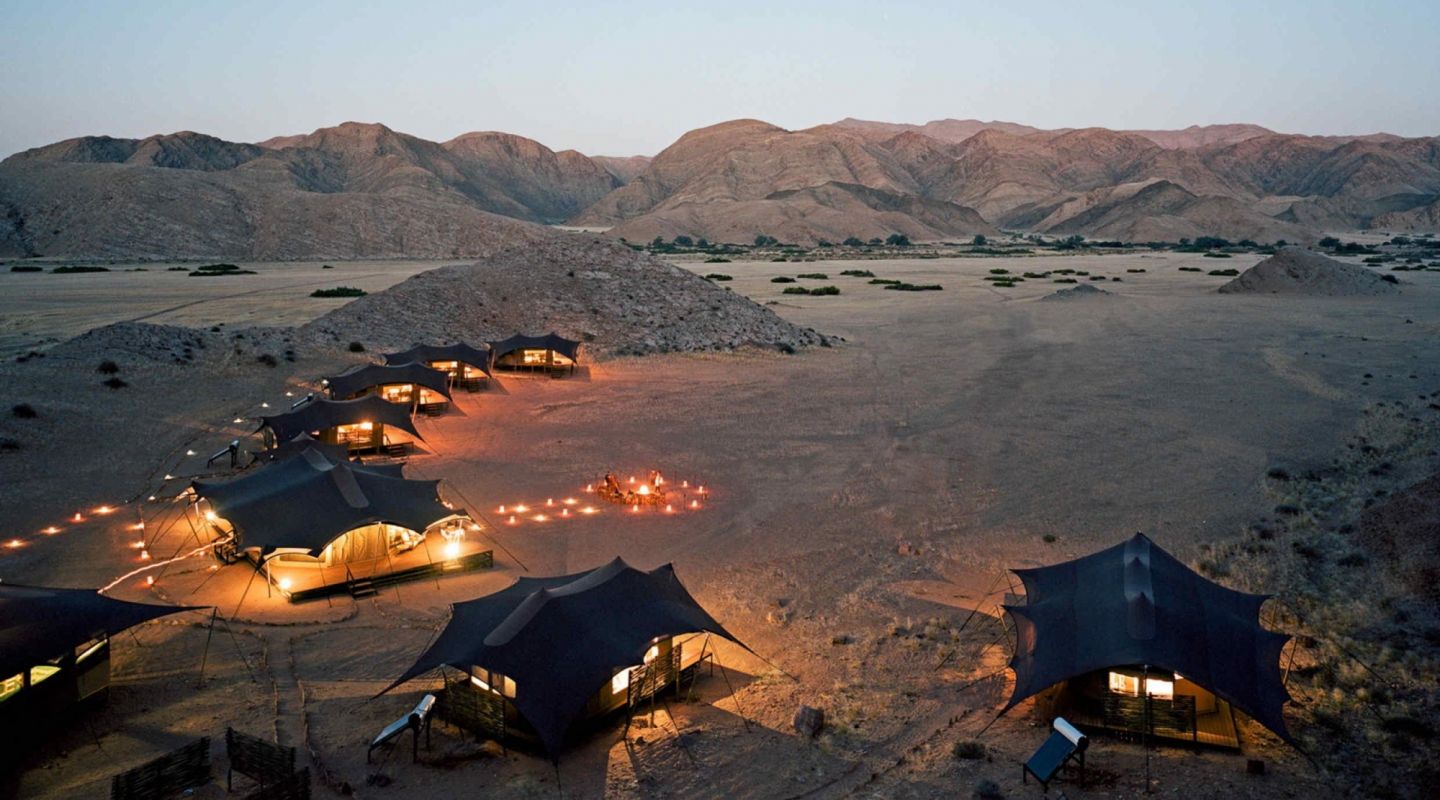 Kaokoland
Hoanib Valley Camp
Overview
Desert safari
Deep in north-western Namibia, Kaokoland is a spectacular place even by Namibian standards. Towering mountains, desert dunes and valleys where valleys strips of greenery await rivers that flow for just a few days each year.
It is in one such dramatic setting that you'll find Hoanib Valley Camp and its six canvas tents arranged in a crescent overlooking the wilderness beyond, each blending into the surroundings through their colour palette and use of local crafts.
A joint venture between the local communities and the Giraffe Conservation Foundation, spend your days here learning about conservation efforts as you explore one of the best areas to spot desert-adapted elephants, giraffes, lions, black rhinos and mountain zebras, with a chance to meet the people who are sharing their land with you.
Facts
At a glance
Six rooms

Lounge and dining tent

Fire pit

Solar powered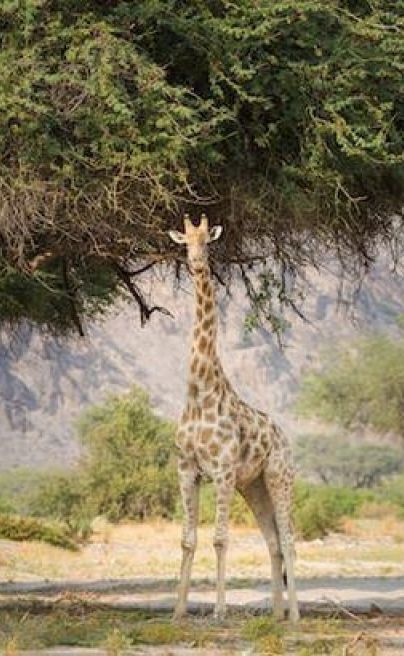 Experiences
Game drives

The wildlife of the Hoanib Valley is perfectly at home in the arid environment, and learning about their survival techniques is fascinating. Game drives will reveal desert-adapted elephants, as well as stately desert-adapted giraffes, and, if you're very lucky, desert lions, along with herds of hardy oryx, zebra and springbok.

Desert rhino tracking

The region is home to the largest population of free-ranging black rhino, and a day (or even a morning or an afternoon) tracking the magnificent beasts is an absolute must.

Meet the local community

Spend time with the local Herero people, understanding their unique cultures. You may also get a chance to meet members of the nomadic Himba tribe.

Community & Culture
The camp was made in partnership with the Sesfontein Community who live some way inland of camp. Its construction employed 20 labourers from Sesfontein and now 80% of camp staff hail from there. 8% of turnover is paid to the community in rental fees for land use, which they in turn use to finance salaries for rhino rangers and game guards.

Conservation
Hoanib Valley Camp's other founding partner was the Giraffe Conservation Foundation who have researchers based out of the camp, including Dr Julian Fennessy, Africa's foremost giraffe expert and the go-to guy for information on the hardy population of desert adapted giraffe who live here. Giraffes across Africa are under threat, but thanks to concerted conservation efforts of local communities, the Namibian Government, private tourism companies and NGOs including the GCF, numbers here are increasing.
Footprint
During the camps constructions, as many materials as possible were sourced locally, and you'll find furniture shaped by the local Rundu carpenters and Himba carvers, and baskets weaved by the people of the Omba Project in Windhoek. The whole camp was designed to leave virtually no footprint on this fragile eco-system. It is entirely solar powered to ensure carbon emissions are kept to a minimum, and the tents sit on decks made of a wood, bamboo and 70% recycled-material composite.
Example trips
Get inspired
Browse our example trips and get in contact to start planning your very own adventure.
Example trips

Get inspired

Browse our example trips and get in contact to start planning your very own adventure.
What makes us different
Why Niarra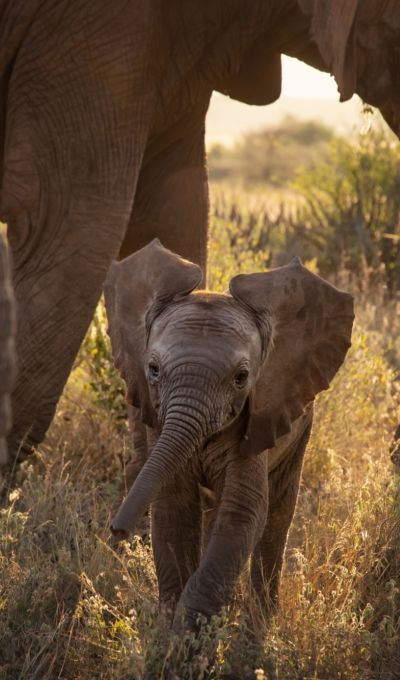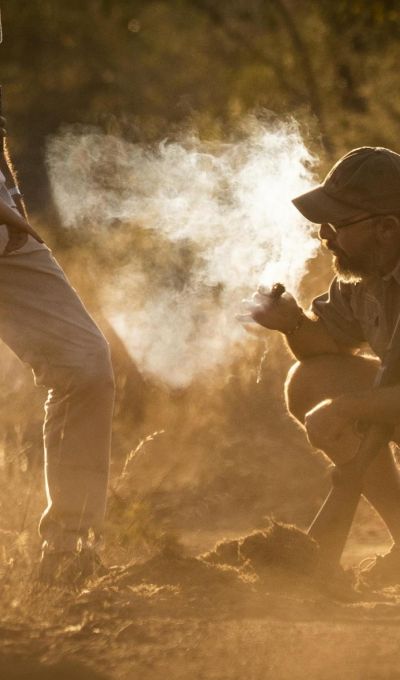 Niarra Travel is a forward-thinking travel company headquartered in London born out of a passion to do things differently.
In Swahili, a Bantu language spoken by millions in Eastern, Central and Southern Africa, the name Niara means "with utmost purpose" and our team are united by a passion for exploration and a belief that the right kind of travel can make the world a better place.
Our Travel Researchers are here to create incredible trips with a positive impact for you.
Unforgettable experiences

Creating your trip is entirely collaborative and our Travel Researchers are here for every step.

Positive impact

Curated sustainable experiences and accommodation that maximize the benefits to local people and place.

Fairness and transparency

An open, competitive pricing structure that ensures more money goes to where it's needed in the destination.