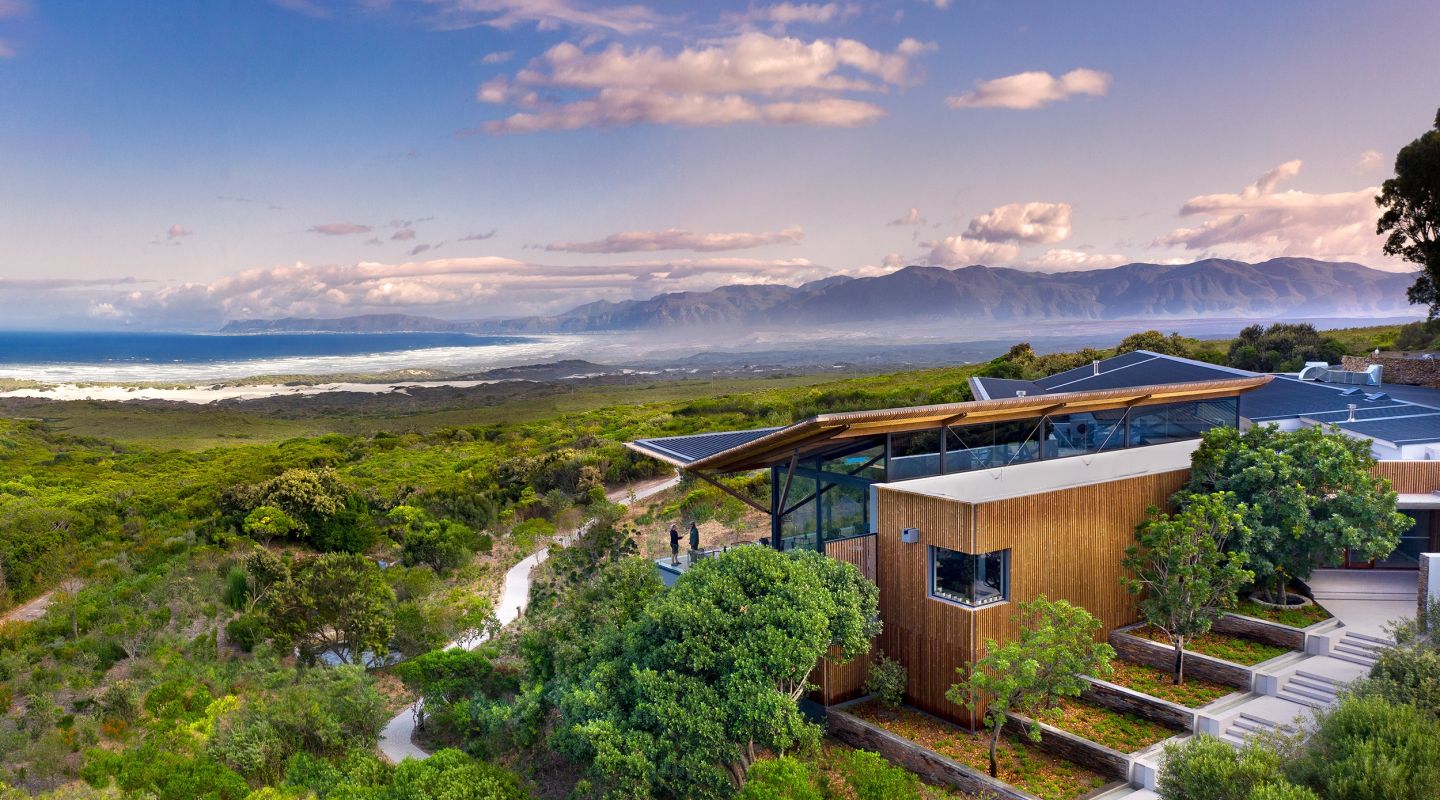 Grootbos Private Nature Reserve, Western Cape
Grootbos Garden Lodge
Overview
A floral kingdom
One the spectacular Cape Whale Coast, Grootbos Private Nature Reserve encompasses some 2,500 hectares of multihued fynbos and ancient forests, one of the most florally biodiverse landscapes on earth.
Garden Lodge and its 11 freestanding suites draw inspiration from the abundance of natural beauty surrounding it. Ceiling beams mimic the branches of the surrounding milkwood trees. Floor-to-ceiling windows allow the natural light to enter the space, and accentuate the expansive views on all sides.
Shared areas include an elegant restaurant serving local produce to match the views, a bar, heated pool and wellness area. Garden Lodge has always welcomed families with a tailored kid's programme and entertainment space for younger ones.
Facts
At a glance
11 suites

Restaurant

Heated swimming pool and spa

Long Run Global Ecosphere Retreat (GER)®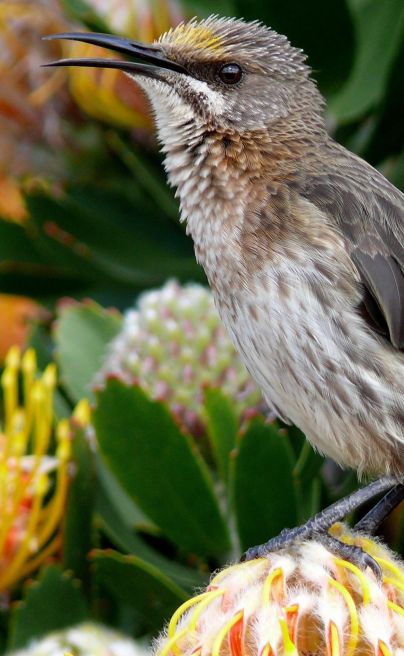 Experiences
Horse riding

Horse riding at Grootbos is suitable for anyone, whether you're a complete novice or a more experienced rider. Go for a relaxed ride through the fynbos or ride a horse specifically trained for the beach.

Land-based whale watching

The Southern Right whales visit Walker Bay each year and being witness to them in action whilst they breach and blow is a very special experience to observe. (June- December)

Flower safari

Keep still, listen intently and you'll be amazed at the things you learn on a botanical safari with over 800 recorded plant species and vibrant birdlife in the reserve.

Marine safari

Grootbos Nature Reserve has an exclusive boat trip to experience the Marine Big Five, which includes the whales, dolphins, African Penguins, Cape Fur Seals and surface viewing of the Great White Shark. (June - December)

Hiking

Enjoy an entrancing stroll through the milkwood forest or a more revitalising hike up fynbos-clad mountains.

Klipgat cave

This historical site in the scenic Walker Bay was home to Middle Stone Age peoples some 70,000 years ago.

'Living the Future' tour

Discover how the entire Grootbos experience has been designed around benefitting the community and environment around the reserve.

Spa treatments

There are an array of wellness and beauty treatments available on request in the Bloom Beauty Salon or in the privacy of your suite.
Community & Culture
Grootbos and the non-profit Grootbos Foundation understand that conservation does not occur in a vacuum, but is surrounded by a faltering economy and a community that are disconnected from the surrounding environment and conservation efforts.
Grootbos and the Foundation support the surrounding rural communities by educating, inspiring and empowering members of the local community and youth through its programmes reaching over 12,000 beneficiaries each year. Community projects include vocational education through the Green Futures College, Football Foundation multi-sports, sport for development, support of community early learning centres and their careers, employability and entrepreneurship programme.

Conservation
Located within the Cape Floral Kingdom, in the Western Cape of South Africa, Grootbos is set in the smallest yet most diverse of the six floral kingdoms of the world and a UNESCO Heritage Site. This region is recognised as one of the world's "hottest" hotspots in terms of biodiversity and conservation concerns, with 70% of the plant species found nowhere else on Earth. This is all looked after by the Grootbos Foundation and its dedicated conservation team, including botanists, entomologists and other specialists.
Grootbos has understood that conservation needs to occur beyond immediate boundaries and include a landscape-level conservation perspective. In 1999 the Walker Bay Fynbos Conservancy (WBFC) was formed to do just this and today this collaborative conservation drive works to conserve over 21,700 hectares across the region. Four threatened vegetation types and 49 landowners form the base of this conservancy and the WBFC is managed and administered by the Grootbos Foundation.
Footprint
Grootbos has officially been certified as carbon-negative since 2018 thanks to its overarching conservation and sustainability vision. Projects such as restoring indigenous hardwood forests offset carbon emissions while controlled, low-intensity prescribed burning of the fynbos (where it is a vital part of the ecosystem) releases less carbon than the intense uncontrolled wildfires which occur in the region.

Solar energy is used to supply the Grootbos Foundation, the Grootbos Environmental Centre and Garden Lodge with renewable electricity resulting in the displacement of over 50,000 kWh per electricity per year.
Solid waste from lodge operations is recycled reducing the amount of waste going to landfills and organic waste is either used as animal feed at the "Growing the Futures" farm or composted on-site.
Example trips
Get inspired
Browse our example trips and get in contact to start planning your very own adventure.
What makes us different
Why Niarra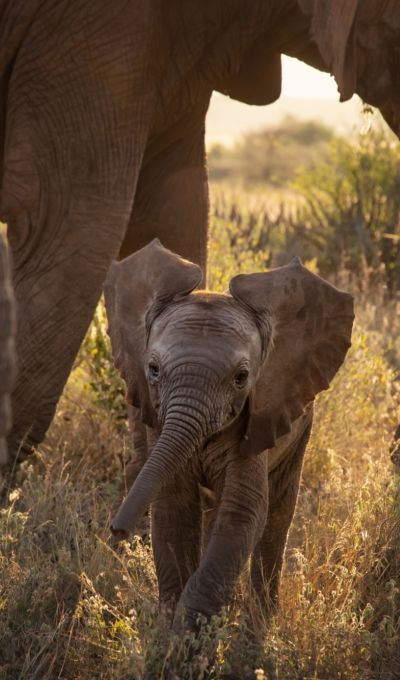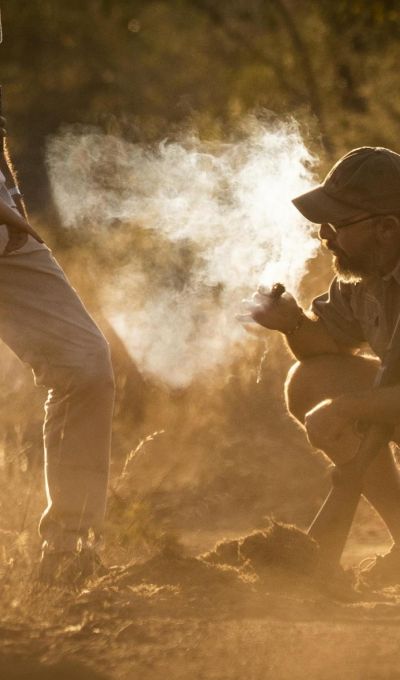 Niarra Travel is a forward-thinking travel company headquartered in London born out of a passion to do things differently.
In Swahili, a Bantu language spoken by millions in Eastern, Central and Southern Africa, the name Niara means "with utmost purpose" and our team are united by a passion for exploration and a belief that the right kind of travel can make the world a better place.
Our Travel Researchers are here to create incredible trips with a positive impact for you.
Unforgettable experiences

Creating your trip is entirely collaborative and our Travel Researchers are here for every step.

Positive impact

Curated sustainable experiences and accommodation that maximize the benefits to local people and place.

Fairness and transparency

An open, competitive pricing structure that ensures more money goes to where it's needed in the destination.