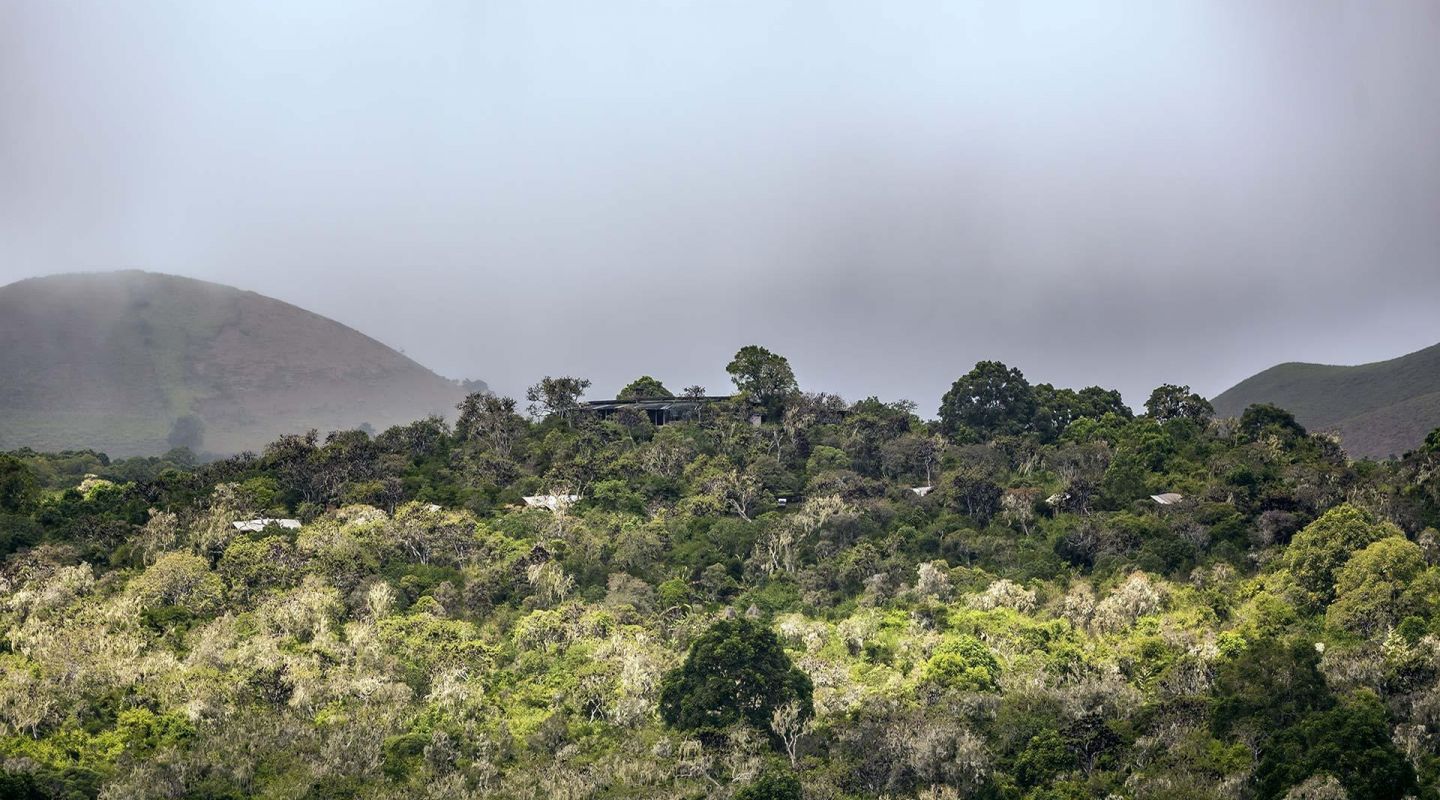 Santa Cruz Island
Galapagos Safari Camp
Overview
The Galapagos under canvas
Located in the lush highlands of Santa Cruz Island, in the heart of the archipelago, the family-run Galapagos Safari Camp is an African-inspired tented camp that lets you experience both land-based adventures and boat excursions to nearby islands.
Set on 55 hectares of restored land roamed by wild giant tortoises on the edge of the Galapagos National Park, 'GSC' has nine charming canvas tents and a three-bedroom family suite. The glass and stone main lodge, with its convivial terrace, infinity pool and lounge, enjoys a fabulous view out to the coast.
Stays here usually start at four nights and itineraries can be tailored to families or divers. It also makes a great addition to a cruise itinerary, or in combination with the other luxury lodges on other islands.
Facts
At a glance
Nine safari-style tents

Three-bed family suite

Swimming pool

Restaurant, terrace and lounge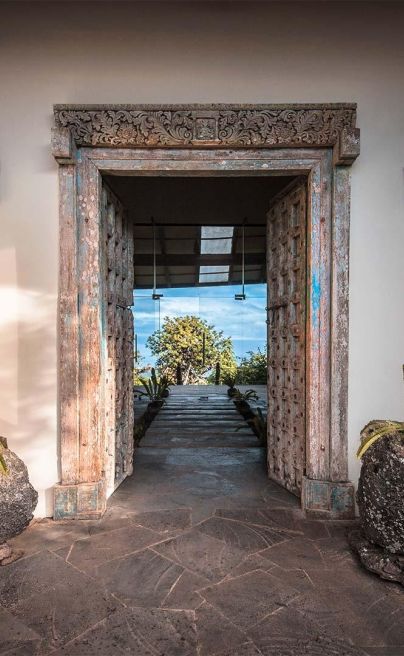 Experiences
Classic safari

A classic four-night safari includes discovering Santa Cruz's Highlands on arrival and a full day of further exploration on land, with two days of boat excursions to beautiful, uninhabited neighbouring islands.

Family safaris

The camp is a popular choice for families who appreciate personalized service, flexible schedules and the freedom to explore the Galapagos Islands at their own pace. Tailor-made Family Safaris are carefully crafted to accommodate every member of the family.

Diving

The Galapagos Marine Reserve is among the largest in the world, a sanctuary for hundreds of different species, many highly endangered. One in four marine species is endemic, found nowhere else on the planet. As a result, SCUBA diving in the Galapagos is considered one of the world's finest underwater experiences. You may choose to do dedicated four-night dive safari or request individual dive days to extend your Classic Safari.
Community & Culture
Balancing the needs of the human population in the Galapagos with those of nature conservation requires a thoughtful approach that ensures the community's wellbeing without placing costly demands on the environment.
Being responsible members of the Galapagos community is an integral part of how the camp does business. That commitment is fulfilled by creating a network of over 100 local suppliers, supporting local households and helping strengthen the local economy in a sustainable way. 60% of the dedicated staff are from the nearby Santa Rosa community.
Conservation
The camp exists in large and heavily protected area with 97% of land and the surrounding marine reserve under Galapagos National Park authority, helping the Galapagos remain one of the last near pristine natural sanctuaries on earth.
The Camp's strategic location in effect means its acts as a buffer zone for the nearby National Park. GSC have worked with the Charles Darwin Research Station, the Galapagos National Park and Conservation International in the reforestation of endemic species in our highland home, such as scalesia and palo santo, while ensuring any invasive species are eradicated.
Footprint
Environmentally friendly practices have been at the core of our business since its inception. An ethos of 'appropriate luxury' means working with nature to ensure little impact while enhancing guests' natural experiences.
Efforts include choosing tents over concrete buildings to restoring a former cattle-farm bordering the National Park back to its wild, native forest cover. Fresh water is scarce on this volcanic island so rainwater is collected in network of gutters and a huge reservoir that can sustain our yearly needs allow us to collect fresh water, which is then filtered and treated for human consumption.
Carefully crafted tasting menus that combine what is readily available in the islands with Ecuadorian ingredients and recipes, reducing the waste and the pressures of a larger selection while catering to any type of food preferences or restrictions.
Example trips
Get inspired
Browse our example trips and get in contact to start planning your very own adventure.
Example trips

Get inspired

Browse our example trips and get in contact to start planning your very own adventure.
What makes us different
Why Niarra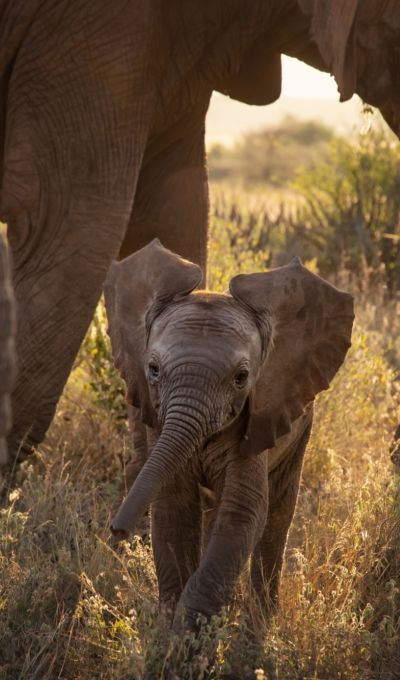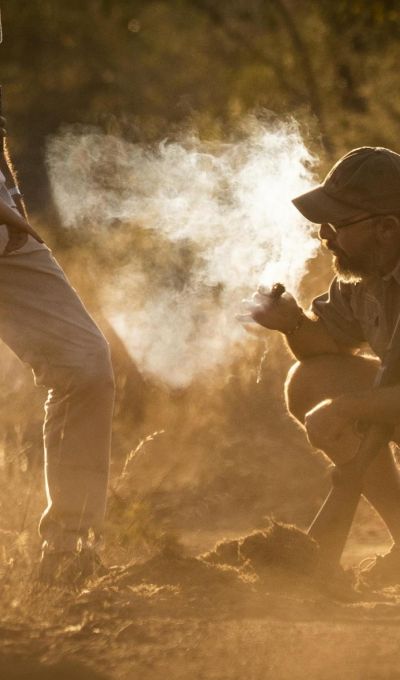 Niarra Travel is a forward-thinking travel company headquartered in London born out of a passion to do things differently.
In Swahili, a Bantu language spoken by millions in Eastern, Central and Southern Africa, the name Niara means "with utmost purpose" and our team are united by a passion for exploration and a belief that the right kind of travel can make the world a better place.
Our Travel Researchers are here to create incredible trips with a positive impact for you.
Unforgettable experiences

Creating your trip is entirely collaborative and our Travel Researchers are here for every step.

Positive impact

Curated sustainable experiences and accommodation that maximize the benefits to local people and place.

Fairness and transparency

An open, competitive pricing structure that ensures more money goes to where it's needed in the destination.