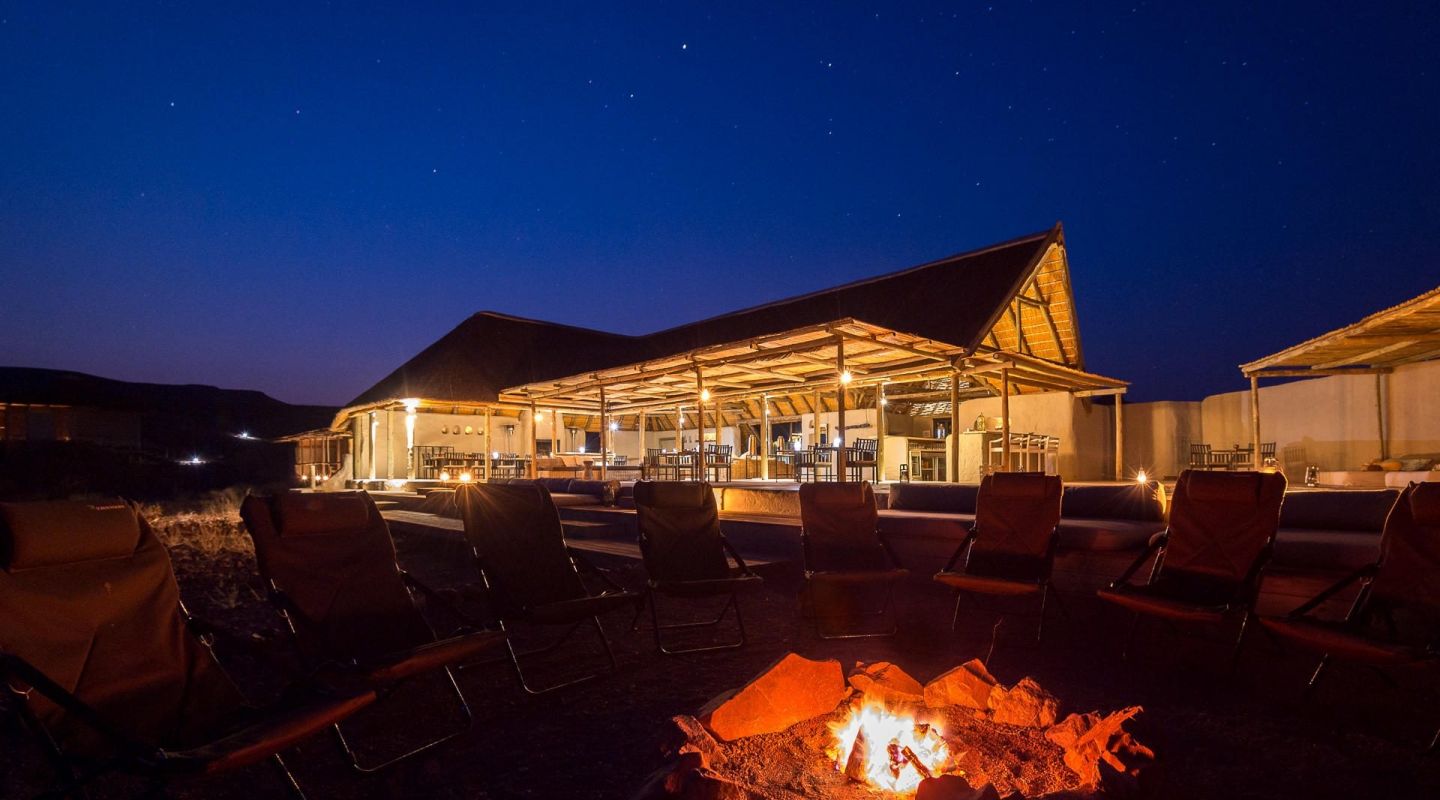 Damaraland
Damaraland Camp
Overview
Desert adventure in Damaraland
Find pure relaxation surrounded by true wilderness at Darmaraland Camp. Set between the rugged hills of the Huab River Valley, you're treated to expansive views over sandy plains and red rock outcrops.
Sat in the vast 352,000-hectare communal Torra Conservancy, Damaraland Camp was founded by the local community in partnership with Wilderness Safaris in what was a first in Namibia. This created the incentive to let the desert-adapted wildlife found in this rugged area to thrive, as you'll find on game drives to spot wandering elephant herds and, with luck, hardy lions, black rhino and giraffe. Managed and staffed by locals, the lodge has a genuine community feel that's hard to beat.
Damaraland Camp's ten thatched units are comfortable and spacious, all built on stilts to minimize their impact on the environment from natural materials such as wood, canvas and adobe. While away the hot summer days beside the pool, spend your evenings out on your large deck gazing into the entrancing night sky and recount the day's highlights with your fellow guests over a communal dinner.
Facts
At a glance
Ten thatched including a family unit

Swimming pool

Dining area and bar

Fire pit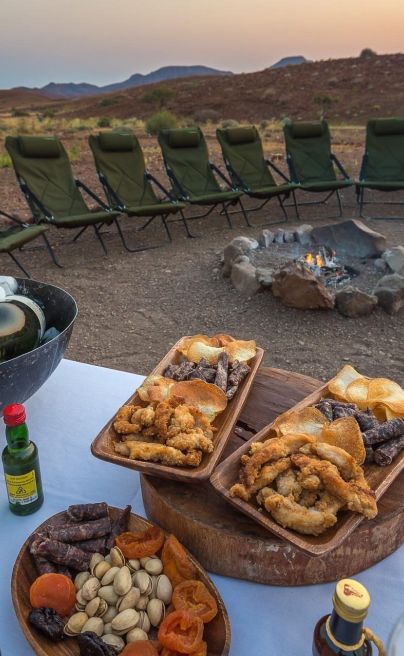 Experiences
Game drives

Drink in the dramatic scenery and fascinating wildlife on morning and afternoon game drives. Spotting the dusty orange desert-adapted elephants that migrate between precious water sources is always a highlight. Other specialists to be spotted include black rhino, Hartman's mountain zebra, giraffe, lion, cheetah and brown hyaena.

Guided walks

Damaraland is more about the landscape than it's wildlife. Head out with a guide and learn more about the geological wonders of the area, paying close attention to its unique plants and fascinating birds (some 240 species) and reptiles that have specially adapted to life in the arid region.

Cultural tours

Damaraland Camp's cultural tours allow you to respectfully engage with nearby communities and learn more about the heritage of the Nama-Damara, Herero and Ovambo people who have called the area home for many years. You'll also get to visit a local farm at Fonteine Pos or De Riet.

Rock art

If you're staying for three or more nights you can take a day trip to visit some of the fascinating ancient rock art sites that Damaraland is known for. This excursion is arranged on request and at additional cost.
Community & Culture
The Torra Conservancy is located on communal lands. In 1995, the conservancy began a search for investors to develop an ecotourism enterprise in the territory leading to the lodge being constructed in partnership with Wilderness Safaris in what was the first joint-venture agreement of its kind in Namibia. Wilderness Safaris Namibia operates and maintains Damaraland Camp as a profitable ecotourism enterprise, employing and managed by locals. Two-thirds of all income in the conservancy has been earned from tourism in - largely in the form of salaried jobs. It also generates revenues through rent received from the property.
Conservation
Income from the lodge benefits biodiversity in a number of ways. Residents on the conservancy are less reliant on farming, which lessens the impact on the local ecosystem. A reduction in poverty and a scheme help to compensate residents' livestock losses to predators, as well as having a stake in the safari experience at Damaraland Camp, has seen poaching greatly reduced and wildlife thrive.
Footprint
Damaraland Camp operates with the strictest in-house environmental standards in place. Thanks to a hybrid system that combines a diesel-powered generator which charges a bank of batteries that supplies part of the camp with electricity, the camp only runs a generator for eight hours a day. Tents are fitted with solar panels and inverters that provide hot water.
Waste water is treated in a Trickle Plant, which means that it is sufficiently cleaned before entering the environment. Reverse osmosis filtration has helped reduce the use of bottled water, while you still enjoy high-quality drinking water. Only approved eco-friendly detergents and chemicals are used.
Example trips
Get inspired
Browse our example trips and get in contact to start planning your very own adventure.
Example trips

Get inspired

Browse our example trips and get in contact to start planning your very own adventure.
What makes us different
Why Niarra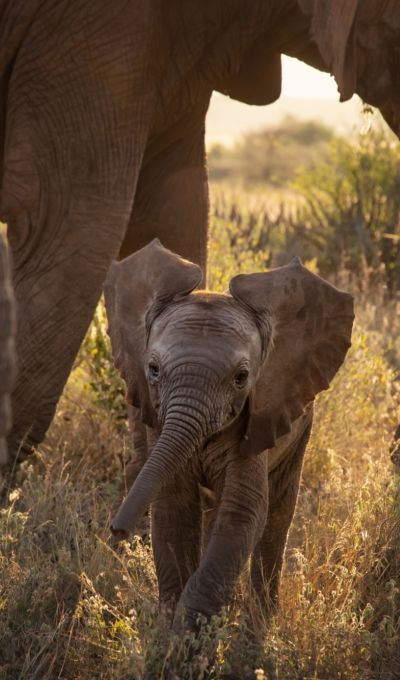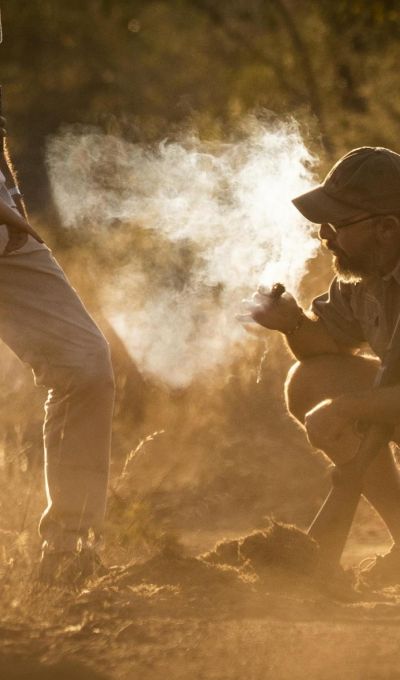 Niarra Travel is a forward-thinking travel company headquartered in London born out of a passion to do things differently.
In Swahili, a Bantu language spoken by millions in Eastern, Central and Southern Africa, the name Niara means "with utmost purpose" and our team are united by a passion for exploration and a belief that the right kind of travel can make the world a better place.
Our Travel Researchers are here to create incredible trips with a positive impact for you.
Unforgettable experiences

Creating your trip is entirely collaborative and our Travel Researchers are here for every step.

Positive impact

Curated sustainable experiences and accommodation that maximize the benefits to local people and place.

Fairness and transparency

An open, competitive pricing structure that ensures more money goes to where it's needed in the destination.