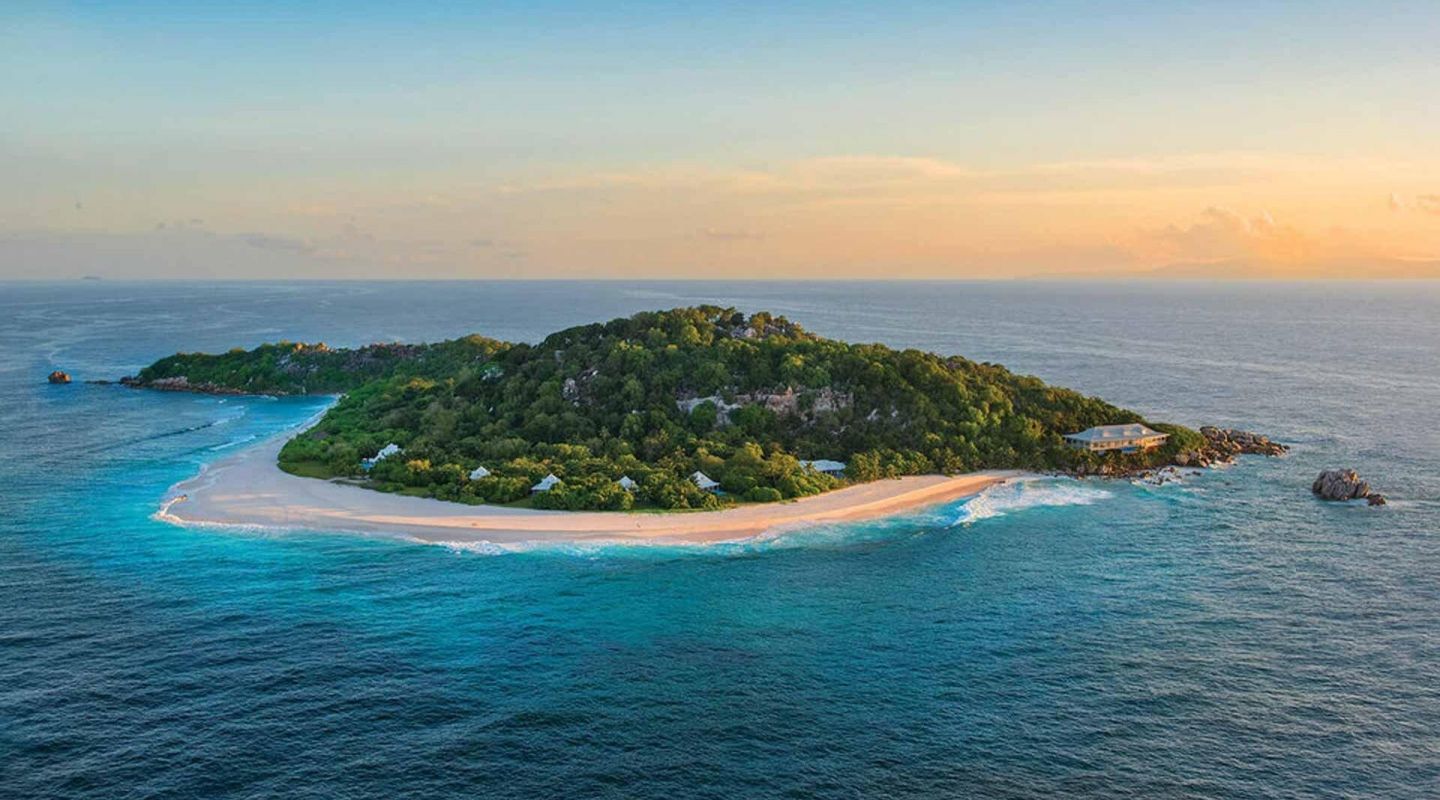 Seychelles
Cousine Island
Overview
A private paradise
Cousine is a small private island surrounded by idyllic Indian Ocean waters a short distance from Praslin. Half skirted by a sugar-white sandy beach and blanketed in lush vegetation, it sits pristine after decades of restoration and hosts an elegant exclusive-use resort alongside native wildlife.
There are five French colonial-style villas, four with one bedroom opening out to ocean views and each with hand-crafted Italian furniture, infinity pools and plenty of living space. The expansive two-bedroom Presidential Villa also features a gym and outdoor bar. The whole island can accommodate up to 12 adults and six children
The Pavilion is the social hub of the island with a restaurant, freshwater swimming pool, and open-air dining and lounge areas where a culinary team and expert chef are on hand between adventure on land and sea.
Facts
At a glance
Four one-bedroom and one two-bedroom villas

Pavilion with dining area, bar and swimming pool

Spa, activity centre and yoga deck

Completely private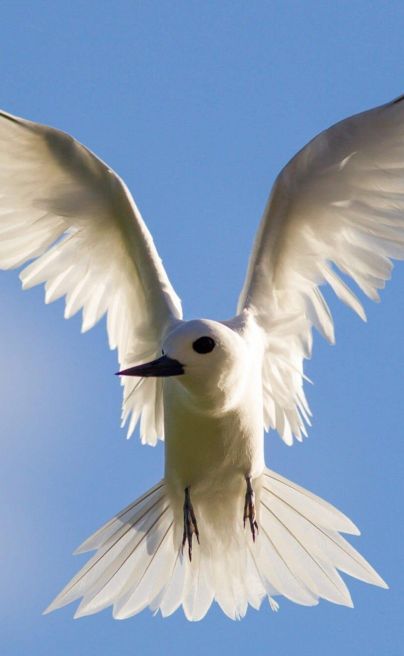 Experiences
Kayaking and paddleboarding

Explore the tropical waters around the island and kayak or SUP as you paddle through crystal waters in search of marine life.

Diving and snorkelling

Experience the Seychelles' mesmerizing underwater biodiversity snorkelling on Cousine's vibrant reefs. Diving can also be arranged for certified divers.

Hands-on conservation

Guests are encouraged to participate in the conservation work on the island, from planting indigenous trees from our nursery, to assisting island ecologists monitor critically endangered marine turtles and birds.

Catamaran charters

Excursions by catamaran can be arranged for half-day or full-day charters, secluded beach picnics, fishing of all kinds and scuba diving around the inner island archipelago. All trips include an experienced skipper and guide to ensure a safe and unforgettable voyage.

Nature walks

Get an introduction to the island's native birds, lumbering tortoises, flora, history and landscape on a guided walk.

Island hopping

Experience the Seychelles beyond your private island by exploring some of the other 115 islands that make up the archipelago, from finding an uninhabited islet for a picnic to art galleries, botanical gardens to UNESCO sites, golf days on Praslin and cycling on La Digue.
Conservation
Since being purchased in 1992, scores of researchers and conservationists funded by the resort have worked to bring the island back to life after decades of overexploitation. It is one of the few islands completely free of introduced mammalian predator species and other foreign flora and fauna that once threatened its delicate ecosystem.
On land, Cousine has undergone an extensive vegetation rehabilitation program, hosts a population of Aldabra giant tortoises and has been identified by BirdLife International as an Important Bird Area because it supports populations of the endangered Seychelles warbler, magpie-robin and fody among others.
The waters around the island are subject to regular surveys to keep track of reef health and resilience. Hawksbill and green turtles both nest on the nest. Coral planting designed specifically to promote coral growth and provide habitat for reef and marine life is planned.
Footprint
Cousine is an environmentally conscious, off-grid private island where sustainability and conservation have always been at the core of its philosophy. Supporting the restoration of the island's ecosystem, the resort runs on a newly constructed solar power farm. Rainwater is filtered and used for showering, irrigation, and other non-potable uses while desalinating ocean water is a reliable backup system.
All biodegradable waste is composted on the possible and non-biodegradable is separated into the various recycling categories transported by boat for disposal at recycling stations on Mahé Island.
All ingredients used are sourced locally or from Cousine Island's garden supply of fruit trees, herbs and vegetables. Fresh fish is caught locally and sustainably by fisherman on Praslin and Mahé Island.
Example trips
Get inspired
Browse our example trips and get in contact to start planning your very own adventure.
Example trips

Get inspired

Browse our example trips and get in contact to start planning your very own adventure.
What makes us different
Why Niarra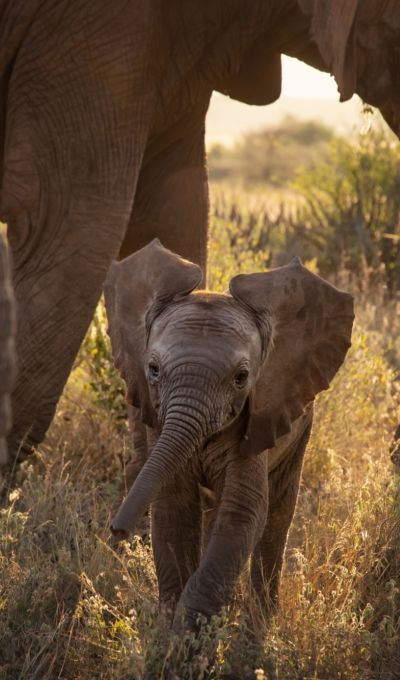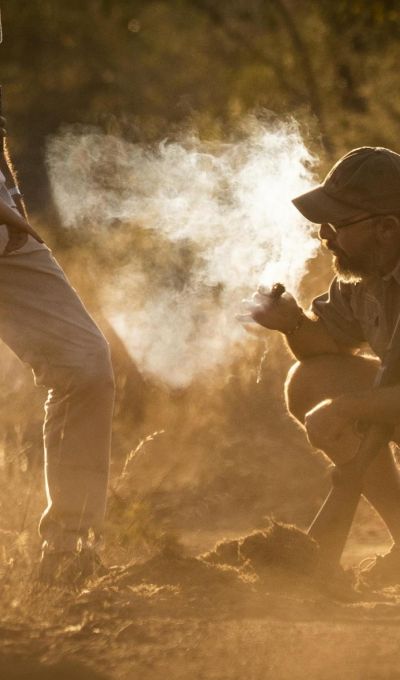 Niarra Travel is a forward-thinking travel company headquartered in London born out of a passion to do things differently.
In Swahili, a Bantu language spoken by millions in Eastern, Central and Southern Africa, the name Niara means "with utmost purpose" and our team are united by a passion for exploration and a belief that the right kind of travel can make the world a better place.
Our Travel Researchers are here to create incredible trips with a positive impact for you.
Unforgettable experiences

Creating your trip is entirely collaborative and our Travel Researchers are here for every step.

Positive impact

Curated sustainable experiences and accommodation that maximize the benefits to local people and place.

Fairness and transparency

An open, competitive pricing structure that ensures more money goes to where it's needed in the destination.