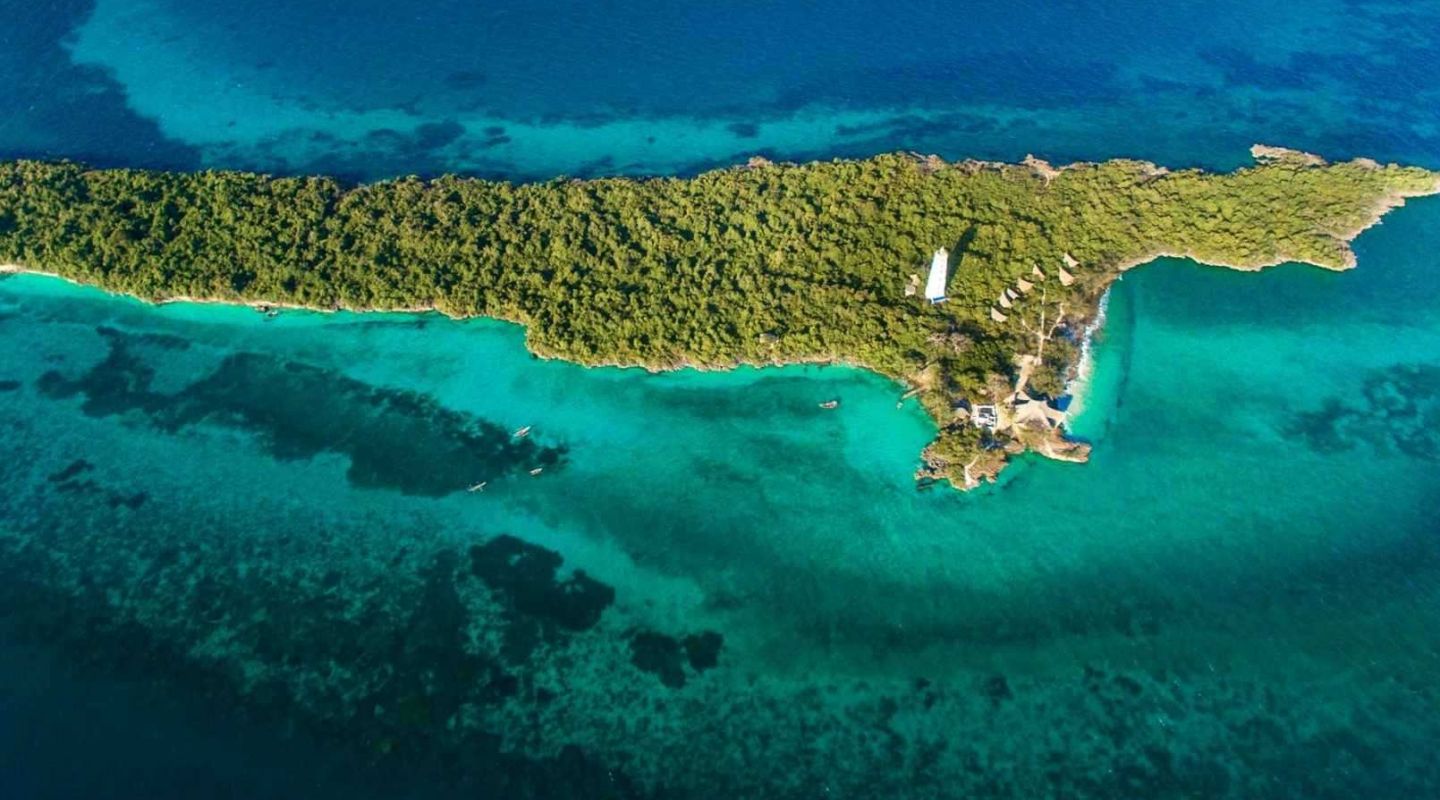 Zanzibar
Chumbe Island Lodge
Overview
Zanzibar's best protected coral reef
Chumbe is a rustic eco-lodge on its own forest reserve island surrounded by a stunning coral sanctuary that protects the most pristine reef in Zanzibar.
Once a military base surrounded by restricted waters 5km off Unguja, its potential was seized upon by conservationists on their departure who created a marine park to be supported by ecotourism and a pioneering off-grid resort.
Today, find Chumbe's seven ingeniously designed, ultra-low impact bungalows nestled between the beach and tree line, laid back jumping off points for guided walks in the protected forest in search of native wildlife and snorkelling excursions to marvel at hundreds of species of fish and coral.

Facts
At a glance
Seven eco bungaloes

Restaurant

Completely off-grid

Education centre and boutique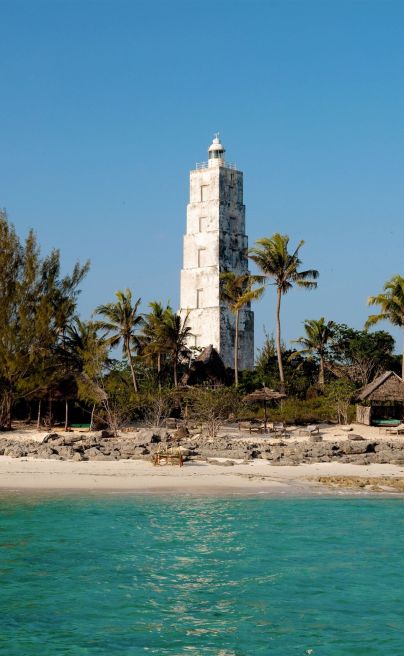 Experiences
Snorkelling

Guided snorkelling tours take you to the edge of Chumbe's reef, a protected sanctuary that is famous for its coral diversity, holding 90% of the coral diversity found in East Africa and providing a home to over 440 identified fish species.


Forest walks

A trail circles the southern part of the dense coral rag forest on Chumbe Island. Venture this trail on your own or join a one hour guided forest walk where you learn more about the geology of the island, plant adaptations to survive without groundwater, medicinal uses of local trees and shrubs and hidden fauna that is difficult to spot.

Island history

A historic and still functioning lighthouse, built by the Sultan of Zanzibar and the British in 1904, provides spectacular views of the turquoise seas between Tanzania mainland and Zanzibar, still plied by dhows unchanged for a thousand years. There's also a mosque still used for daily prayers by team members on the island today.

Coconut crab walk

After dinner, our overnight guests have the chance to encounter giant Coconut crabs in the coral rag forest. Coconut crabs can reach up to 45cm in diameter and are the largest living land crabs in the world!
Community & Culture
Since the beginning, Chumbe has endeavoured to build strong relationships with the neighbouring communities and gets them involved with conservation efforts. Local fishermen have seen their catches increase thanks to the no-take coral reef regulations allowing for the fish and marine organisms to reproduce undisturbed. Chumbe has also set up an Environmental Education Programme for children to raise awareness about reef conservation and sustainable fishing.
Conservation
As a privately managed nature reserve, Chumbe Island Coral Park focuses on professional park management, environmental best practice and sustainable tourism. The company was set up primarily to help conserve Zanzibar's biodiversity. They have worked with government bodies to make the western coral reef and coral-rag forest protected areas that are self-funded through ecotourism. Chumbe's rangers regularly patrol the reef and the forest to curb illegal fishing and other damaging activities. Invasive species have been removed from the reef and forest. Breeding sanctuaries are helping to bolster populations of endangered species on the island, like Ader's duikers and coconut crabs.
Footprint
Chumbe Island prides itself on being eco-friendly. Their efforts include water, electricity and waste disposal. Because there's no groundwater source on this rocky island, each of the bungalows has its own rainwater collection and filtration system. During the rainy season, water is collected and stored in underground cisterns. The lights are powered by photovoltaic panels on the roof, and the open design of the bungalows allows a free flow of cooling air to help regulate the temperature. The composting toilets are very similar to using normal toilets except that they do not need flushing. They not only save on water but also prevent waste from entering the reef.
Example trips
Get inspired
Browse our example trips and get in contact to start planning your very own adventure.
Example trips

Get inspired

Browse our example trips and get in contact to start planning your very own adventure.
What makes us different
Why Niarra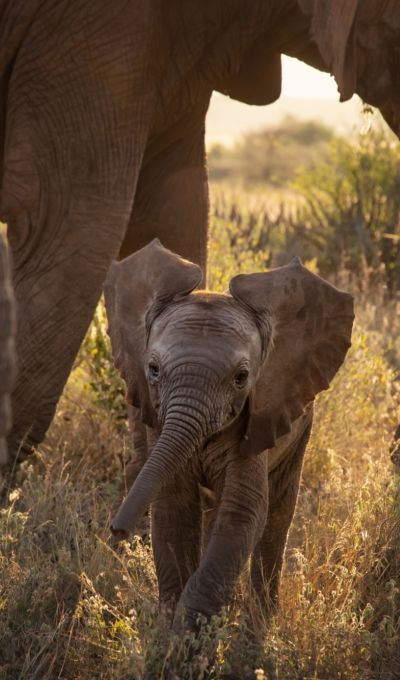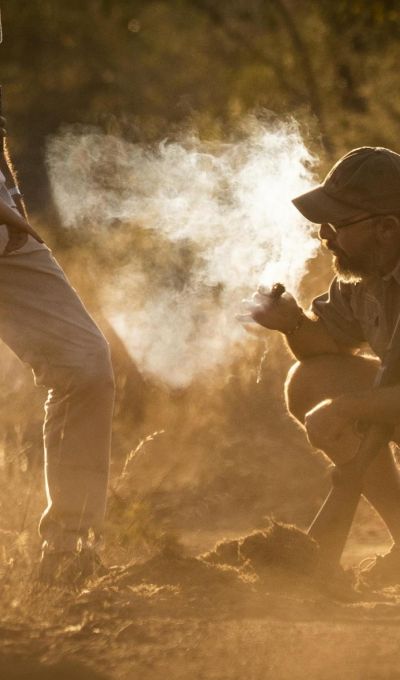 Niarra Travel is a forward-thinking travel company headquartered in London born out of a passion to do things differently.
In Swahili, a Bantu language spoken by millions in Eastern, Central and Southern Africa, the name Niara means "with utmost purpose" and our team are united by a passion for exploration and a belief that the right kind of travel can make the world a better place.
Our Travel Researchers are here to create incredible trips with a positive impact for you.
Unforgettable experiences

Creating your trip is entirely collaborative and our Travel Researchers are here for every step.

Positive impact

Curated sustainable experiences and accommodation that maximize the benefits to local people and place.

Fairness and transparency

An open, competitive pricing structure that ensures more money goes to where it's needed in the destination.