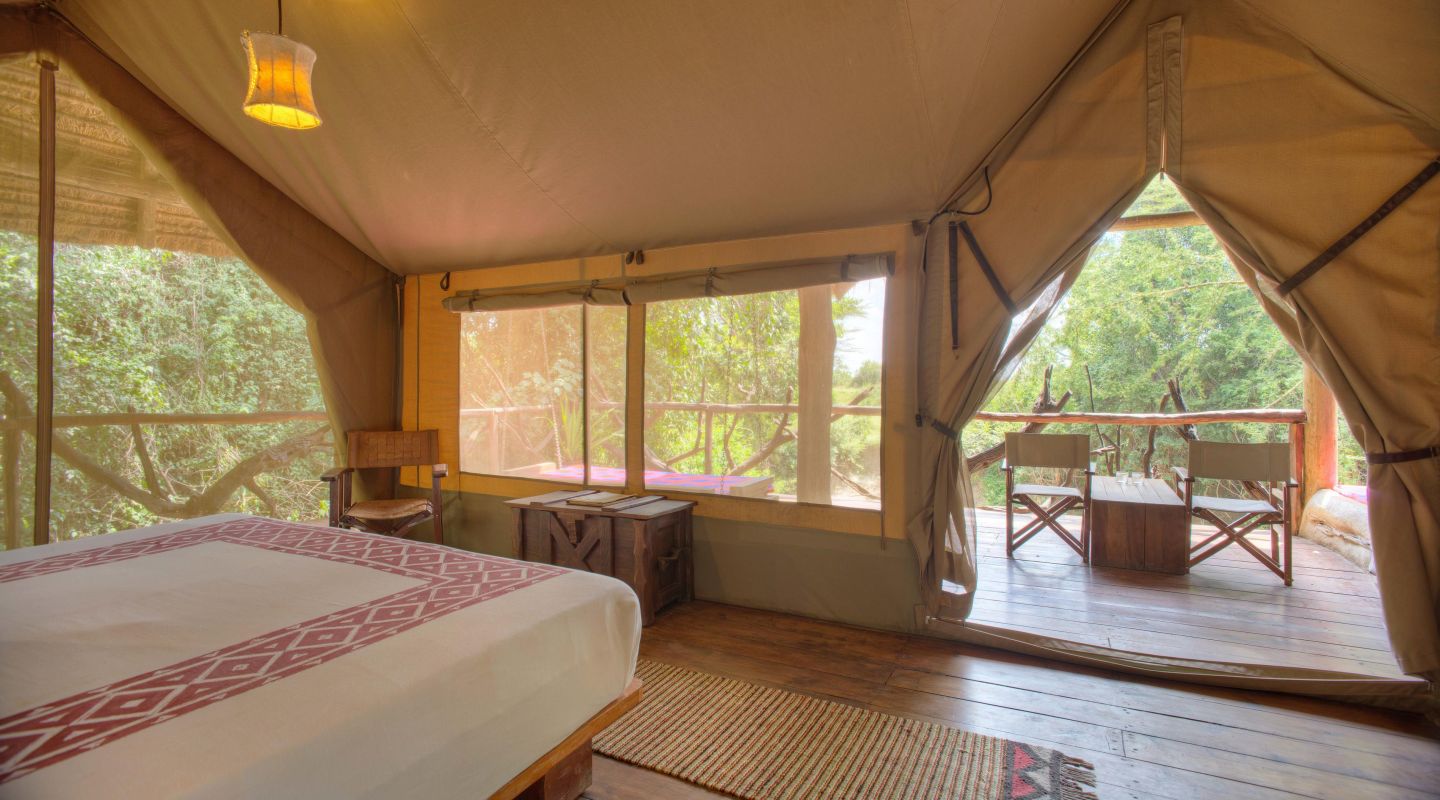 Maasai Mara National Reserve
Basecamp Masai Mara
Overview
Community and wildlife
Among a forest along the Talek River, just across from the Maasai Mara National Reserve, Basecamp Masai Mara is a classic camp with a big focus on conservation and the local community.
There are 17 spacious tents along the riverbank. Each has a bathroom featuring bio-flush toilets and two solar-heated showers, one inside and one open-air safari shower, as well as a private deck where you have a direct view of the Mara. Two family tents have two bedrooms. Vistas are similarly impressive from the relaxed restaurant.
While game drives are a staple here, you can also explore the restored forest in search of vibrant birdlife and enjoy real immersion into local culture with your Maasai hosts and guides in the nearby Talek and an ambitious community centre supported by Basecamp.
Facts
At a glance
17 tents

Restaurant

Community centre

The Long Run Affiliate member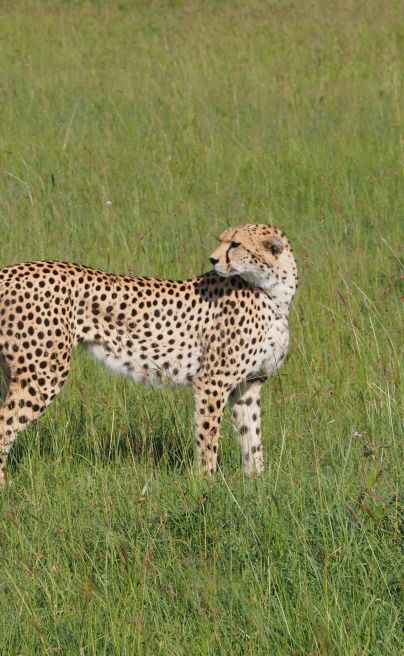 Experiences
Game drives

Game drives are usually conducted in the early mornings, late afternoon since these are the coolest times of the day when most animals are more active. During the game drive, your knowledgeable Maasai guides will introduce you to life in the savanna and share their infinite knowledge about African wildlife.


Bird walks

Bird walking safari is one of the main activities carried out at Basecamp Masai Mara which is located along the Talek River. Basecamp Masai Mara is surrounded by a wealth of diverse flora and fauna in a forest restored by the camp that now attracts some 300 species.

Cultural visits and Enjoolata Center

Cultural visits are conducted in nearby Talek led by expert Maasai Guides. Enjoy a unique opportunity to learn about the rich cultural heritage of the Maasai as well as the challenges they face. You can also visit the Enjoolata Center, an education and entertainment centre which aims to inspire the Maasai community to come together to make a difference through awareness creation.
Community & Culture
The Basecamp Explorer Foundation is a non-profit organization working with local communities to safeguard nature. Over a decade of working closely with the Maasai community, Basecamp Explorer has worked towards a financially and socially sustainable model to protect this vital ecosystem.

The foundation also supports a number of community projects, notable those empowering local women. The camp also actively hires and trains female guides, a traditionally male dominated profession.
One of the ambitious community projects is the founding of the Enjolaata Awareness and Training Centre which can be found near the camp. Serving as a center and meeting point for the community of Maasai people, eco-tourism partners, community and national authorities, NGOs, tourists, scientists, foundation and media representatives, it aims to be a leading center for youth vocational education, a hub for preservation and authentic experience of the Maasai culture and a go-to-destination and the source for anybody interested in experiencing, studying, supporting, collaborating, and exchanging on the Maasai Mara ecosystem, its wildlife, natural habitat, and the culture and people of the Maasai tribe.
Conservation
Basecamp Explorer partners with key sustainable organizations one of which is the Maasai Mara Wildlife Conservancies Association (MMWCA), an umbrella organization for conservancies in Maasai Mara.
The Basecamp Maasai Mara (BCMM) campsite is located along the Talek River, bordering the Mara National Reserve on one side, Talek village and privately owned land on the other side. When the BCMM was established in 1998, the area was badly over-grazed and characterized by rampant sand harvesting posing a threat to the sustainability of the Talek River and groundwater resources for the local community. To revive some of the natural habitats, in 1998 BCMM initiated a tree-planting project on 30 acres of the area surrounding the camp, resulting in an improved natural environment and encouraging a wealth of birdlife back to the vicinity. With more than 178,000 trees planted to date, the BCMM campsite has been transformed into a 'micro-climate' area.

Footprint
The camp is guided by an environmental policy in which it recognizes its responsibility to the environment far beyond legal and regulatory requirements, aiming to reduce its environmental impact and continually improve its environmental performance as an integral part of its business.
Solar panels are the main source of energy with a generator only used as a backup. Solar systems also heat water for guest rooms and the kitchens, with water sourced from a borehole and treated responsibly after use. The camp's program of waste collection, management and recycling has been extended to benefit the local communities.
Example trips
Get inspired
Browse our example trips and get in contact to start planning your very own adventure.
What makes us different
Why Niarra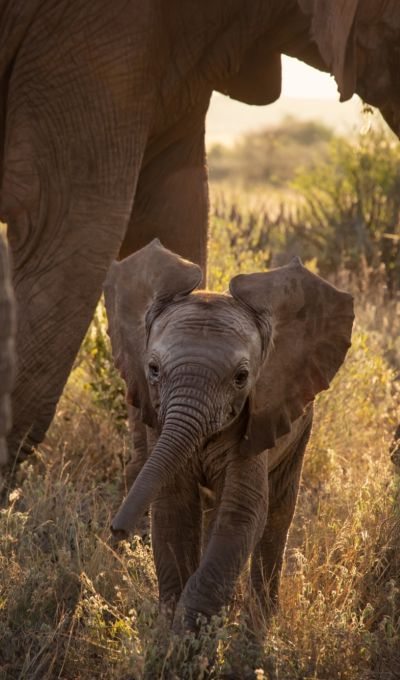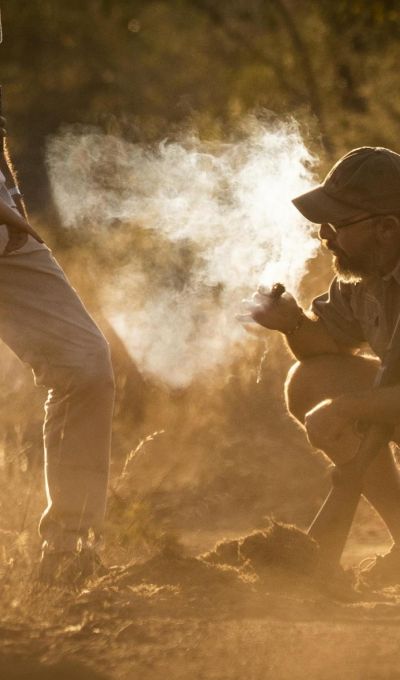 Niarra Travel is a forward-thinking travel company headquartered in London born out of a passion to do things differently.
In Swahili, a Bantu language spoken by millions in Eastern, Central and Southern Africa, the name Niara means "with utmost purpose" and our team are united by a passion for exploration and a belief that the right kind of travel can make the world a better place.
Our Travel Researchers are here to create incredible trips with a positive impact for you.
Unforgettable experiences

Creating your trip is entirely collaborative and our Travel Researchers are here for every step.

Positive impact

Curated sustainable experiences and accommodation that maximize the benefits to local people and place.

Fairness and transparency

An open, competitive pricing structure that ensures more money goes to where it's needed in the destination.