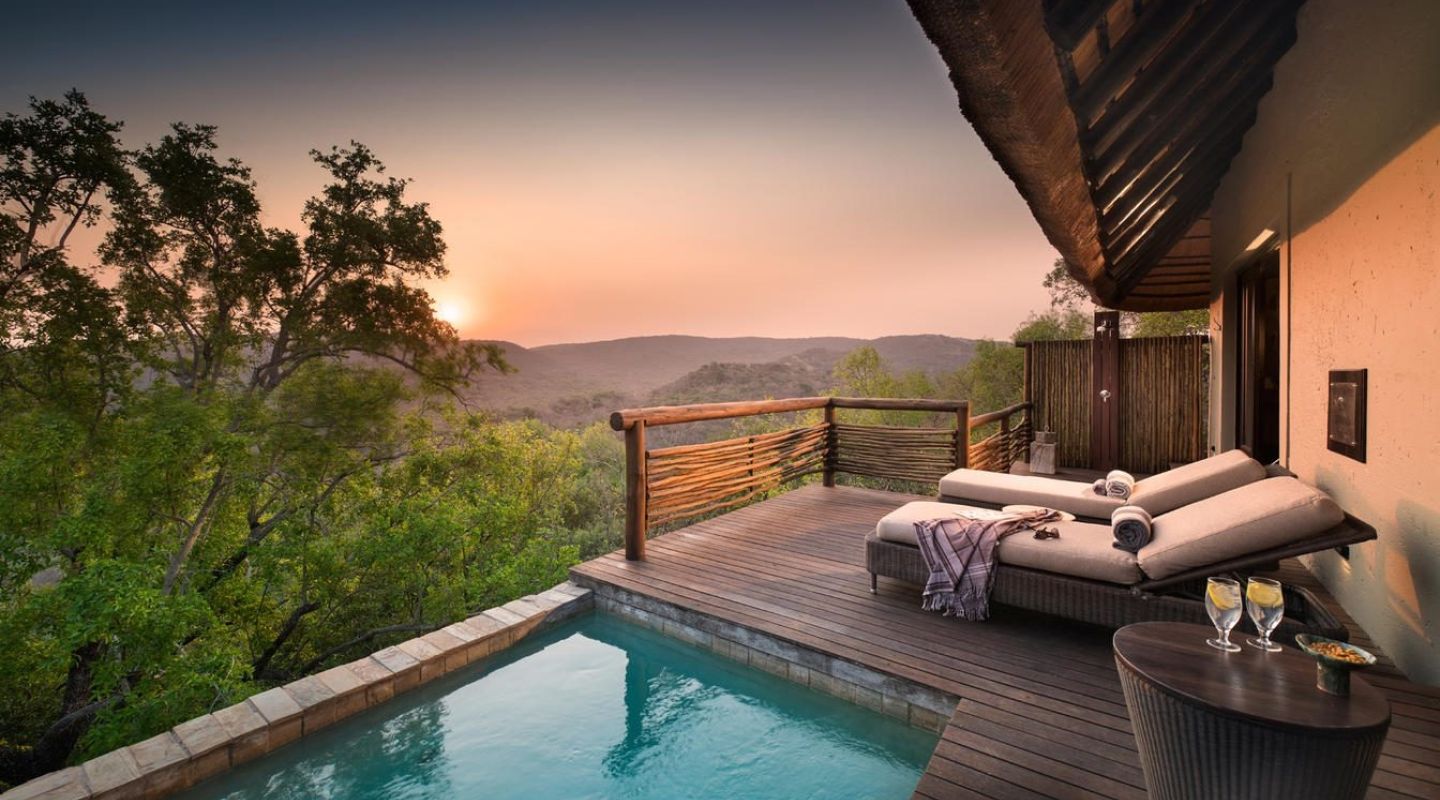 Phinda Private Game Reserve, KwaZulu-Natal
&Beyond Phinda Mountain Lodge
Overview
Uninterrupted Mountain Views
Perched on a hilltop, Mountain Lodge has spectacular views of the Ubombo mountain range and the surrounding Zululand bush within the 28,000 private hectare reserve.
The lodge has 16 suites, three family cottages, and the exclusive family suite, all offering breathtaking views of the reserve below. The suites themselves are light and luxurious with large glass windows, elegant ensuite bathrooms, a bar and a sunken lounge to relax in. While the spacious veranda and plunge pool outside make the most of the magnificent views all around.
At the heart of the lodge, the bar links the pool, spa and gym, and a yoga deck with a view. Delicious meals are served in the dining area that features an interactive kitchen and pizza oven, or under the stars in the traditional Boma. The rim-flow pool elegantly follows the contours of the hill, with magnificent views of the Lebombo foothills.
Facts
At a glance
16 luxurious suites and three cottages

One exclusive family suite

Infinity pool

Gym & Spa
Experiences
Game drives

Join professionally-trained guides on morning and late afternoon game drives. Phinda is home to a magnificent variety of wildlife, including the Big Five, but is best known for its large population of cheetah and black rhino.

Nature walks and big game viewing walks

Join your ranger on an interpretive nature walk around the lodge. It's a great opportunity to learn about the fascinating flora here, read animal tracks and see smaller wildlife up close. Engage all your senses as you try your hand at tracking, picking up on the nuances of every sound, scent and visual clue.

Ocean adventures

Adding to Phinda's wildlife charms, the marine diversity of nearby Sodwana Bay is easily accessible, with exceptional scuba diving, fishing and even turtle watching listed as some of its main attractions.

Birding

Accompanied by one of &Beyond's specialist birding guides, set out in search of the nearly 436 bird species that inhabit Phinda's seven diverse habitats including some of the more well known ones, from the Rudd's Apalis to Neergard's Sunbird or Narina Trogon.

Conservation experiences

There are a number of conservation projects you may be able to experience, from joining the rhino research team in field to tracking pangolin and elephant collaring.

Community visits

Be invited into an authentic Zulu homestead to get a glimpse into the rituals of daily life and see how tribal culture and tradition affect rural Zulu villagers in the modern world. You can also go on an insightful tour with Africa Foundation and gain first-hand knowledge of their various projects in the area.
Community & Culture
Care of the land, wildlife and people: the business model supporting this ambitious project was based on the principle that by harnessing international capital through low-impact, high-yield tourism, conservation can provide economic viability while also generating meaningful benefits for neighbouring rural communities.
There are several community-led initiatives, in collaboration with Africa Foundation, which focus on education, healthcare and small business development running for those who live in communities around the reserve. The tertiary bursary programme Community Leader's Education Fund supports promising local students and 373 bursaries have been granted since 2019.
Artisans and crafters can also participate in a three-year skills development programme with Africa Foundation's Artisans and Crafter job creation initiative. The foundation also offers an ECHO education programme that focuses on conservation and environmental engagement.
Conservation
&Beyond was launched with the creation of Phinda Private Game Reserve in 1991. The original 13,076 hectares (32,311 acres) selected was identified as key conservation land. Wildlife had originally occurred here, but for almost a century this area had been dominated by pineapple, cattle, sisal and game farms, and was severely overgrazed and degraded. The founding vision was to rehabilitate this depleted tract of land, and reintroduce all the large mammal species that had originally lived in this region.
Through relationships with the local communities and close affiliation with the Mun-Ya-Wana Conservancy (a collaboration of wildlife land owners in the surrounding KwaZulu-Natal region), Phinda has grown to 28,622 hectares (70,726 acres) of protected wilderness. Today, Phinda is not only a flagship property but it is also a proven impact case study that is widely regarded as one of the world's most far-sighted and successful blueprints for international ecotourism.
The reserve forms part of the Mun-Ya-Wana Conservancy which is privately-owned by members of the local community and is actively managed by the Phinda conservation team. The rhino population here is considered to be globally important and there are a variety of measures in place to protect them, including the reversible strategy of dehorning them. Black and white rhinos have been monitored here since 2005. To date, 58 cheetahs have been translocated to reserves in South Africa and elsewhere in Africa to help supplement declining populations. The Pangolin Reintroduction Project is working on reintroducing Temminck's ground pangolins to an area in which they haven't been seen for decades. The information this project gathers will be vital to protecting one of the most trafficked animals in the world.
Footprint
The lodge's waste is recycled using a local waste management company and thanks to the reserve's water bottling plants, almost 150,000 plastic bottles are eliminated every year. In addition, the property actively conserves water, with recycled grey water being used to replenish waterholes. In general, &Beyond has a set of group goals aimed towards reducing their carbon footprint. This is monitored through annual lodge audits.
Example trips
Get inspired
Browse our example trips and get in contact to start planning your very own adventure.
Example trips

Get inspired

Browse our example trips and get in contact to start planning your very own adventure.
What makes us different
Why Niarra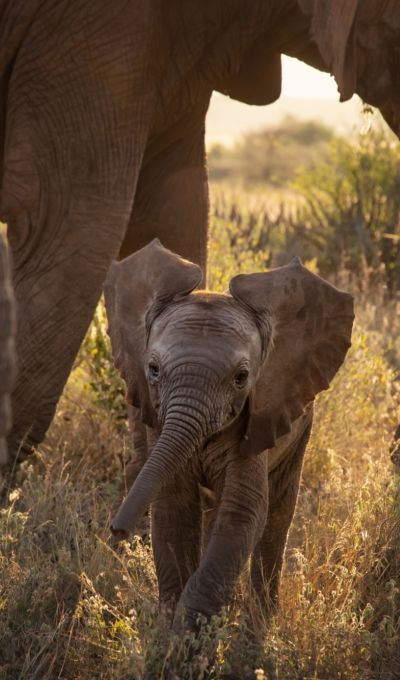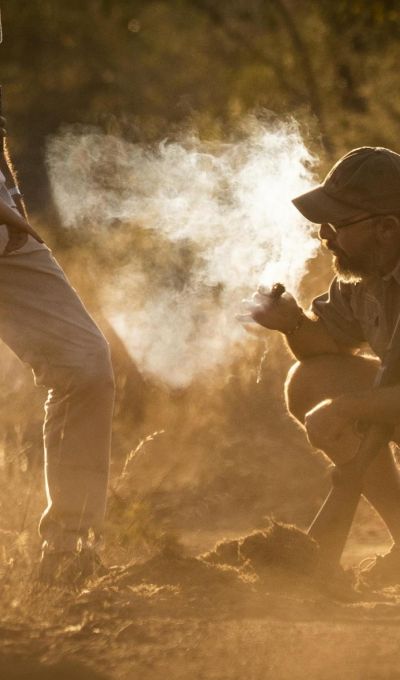 Niarra Travel is a forward-thinking travel company headquartered in London born out of a passion to do things differently.
In Swahili, a Bantu language spoken by millions in Eastern, Central and Southern Africa, the name Niara means "with utmost purpose" and our team are united by a passion for exploration and a belief that the right kind of travel can make the world a better place.
Our Travel Researchers are here to create incredible trips with a positive impact for you.
Unforgettable experiences

Creating your trip is entirely collaborative and our Travel Researchers are here for every step.

Positive impact

Curated sustainable experiences and accommodation that maximize the benefits to local people and place.

Fairness and transparency

An open, competitive pricing structure that ensures more money goes to where it's needed in the destination.