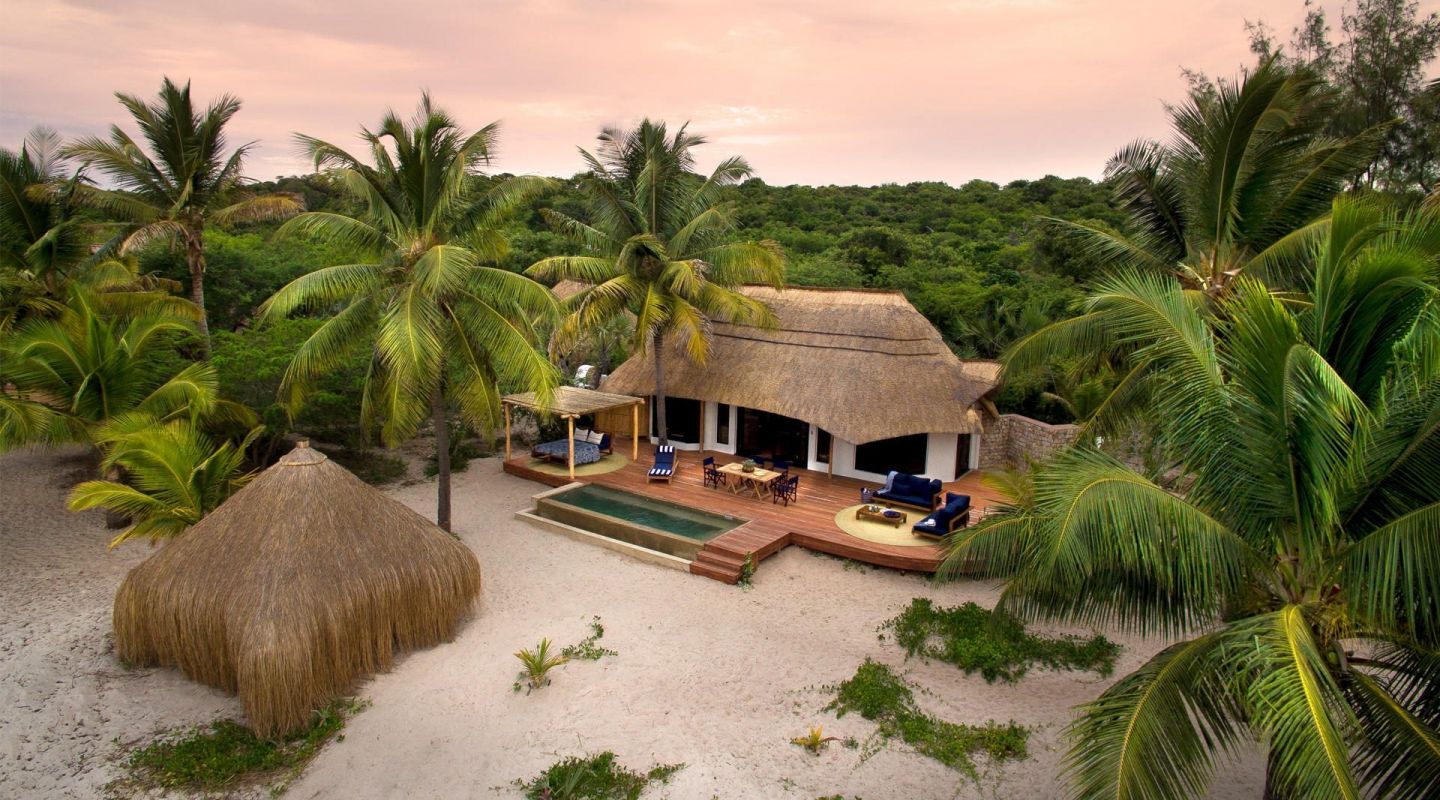 Bazaruto Archipelago
&Beyond Benguerra Island
Overview
Castaway luxury
Set among swaying palm trees looking out onto a picturesque crescent of sandy beach on the beautiful Bazaruto Archipelago's second biggest islands, &Beyond's Benguerra Lodge is the quintessential Indian Ocean getaway.
Castaway chic casinhas, cabanas and a three-bedroom family casa, each with timber decks, rim-flow pools and sun loungers look out onto a protected coastline where coral reefs teem with life.
Explore the ocean on dhow cruises, fishing trips and underwater excursions, while on land, fall back into this corner of Mozambique's laid-back rhythm as you meet the locals or head out on horse rides.
Facts
At a glance
Ten casinhas, two cabanas and one three-bedroom family casa

Private plunge pools and a lodge pool

Restaurant and beach bar

Dive centre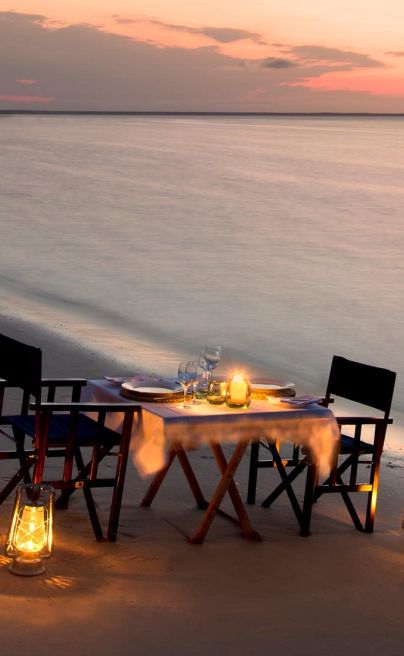 Experiences
Castaway picnic

Disappear for an afternoon taking a catamaran to your chosen point to the north or south of the island and left for a blissful time of total seclusion. A table for two under an awning on your very own stretch of beach, complete with a mouth-watering castaway picnic awaits.


Island drives

The adventure can be tailored according to your requirements and varies from a 30 minute trip to the school or 2 hours around the Island. The journey will take you past the lakes and dunes on the northern side of the island, past the school, the church and through the village so you can interact with some of the local people and find out more about the community projects that are run on the island.


Dhow cruises

Hop aboard a traditional dhow (a wooden sailing vessel owned by one of the local people of the island and mostly used for fishing). A friendly fisherman will fetch you from the beach in the late afternoon, where you will board his dhow for an unforgettable cruise around the bay.


Diving

If you have previous diving experience then you can enjoy a fantastic excursion to the Bazaruto Archipelago, accompanied by the lodge guide. Those with limited to no diving experience can enjoy a guided introduction to a whole new world. Snorkelling is ideal for those who do not wish to do a scuba diving accreditation but who want to confidently explore the shallower coral reefs


Horse riding

Horseback riding is the perfect activity to take in the exceptional beauty of Benguerra Island. Enjoy a different perspective of this piece of paradise, at a pace that is comfortable for you. You can even end rides with a refreshing swim in the sea. Nine horses and a dedicated guide, based at Benguerra Lodge, are on hand to introduce you to fantastic trails Suitable for all riding levels.

Dugong consveration

Learn about the vital conservation work on Benguerra Island that's helping to safeguard this incredible creature and its home.
Conservation
Hunted by humans for thousands of years, the endangered dugong is a rare marine mammal related to the manatee. The protected waters surrounding &Beyond Benguerra Island have become a haven for this semi-nomadic animal, which means the conservation of this sensitive habitat has become one of the critical projects for &Beyond's Ocean Without Borders initiative. Fishing nets and community fishing have been identified as the single greatest threat to the dugong. Working in conjunction with Africa Foundation (&Beyond's community development partner) and the island's local community, the Benguerra conservation team have embarked on a strategy to establish alternative food sources and livelihoods to reduce the community's dependency on the ocean's resources. Vegetable gardens have already been planted to solve some of these issues, and the teams are actively researching alternative protein sources for the island's inhabitants.
Example trips
Get inspired
Browse our example trips and get in contact to start planning your very own adventure.
What makes us different
Why Niarra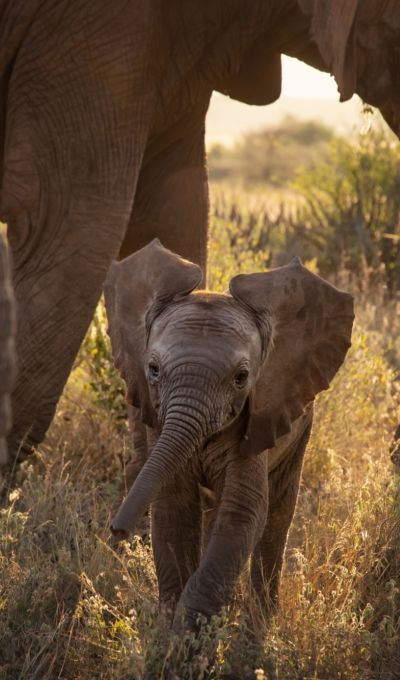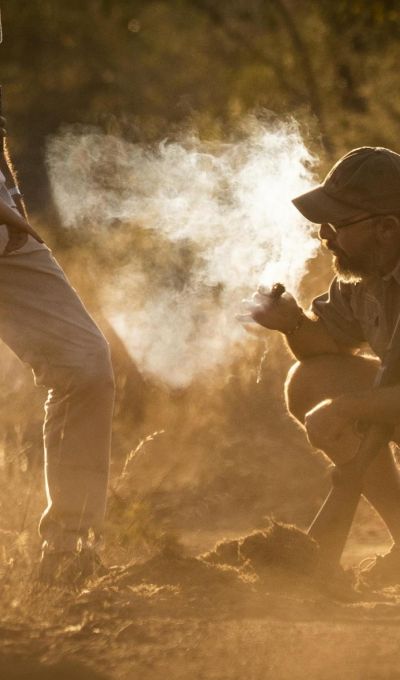 Niarra Travel is a forward-thinking travel company headquartered in London born out of a passion to do things differently.
In Swahili, a Bantu language spoken by millions in Eastern, Central and Southern Africa, the name Niara means "with utmost purpose" and our team are united by a passion for exploration and a belief that the right kind of travel can make the world a better place.
Our Travel Researchers are here to create incredible trips with a positive impact for you.
Unforgettable experiences

Creating your trip is entirely collaborative and our Travel Researchers are here for every step.

Positive impact

Curated sustainable experiences and accommodation that maximize the benefits to local people and place.

Fairness and transparency

An open, competitive pricing structure that ensures more money goes to where it's needed in the destination.